My ideal holiday includes good art and gourmet food. Simple, no? When we decided to embark on adventures in the Basque Country, I knew there would be plenty of both. Our first stop on this whirlwind weekend away was Bilbao, which means the Guggenheim. I had dreamed of visiting this Frank Gehry masterpiece since it's inauguration in 1997. Finally, it was time.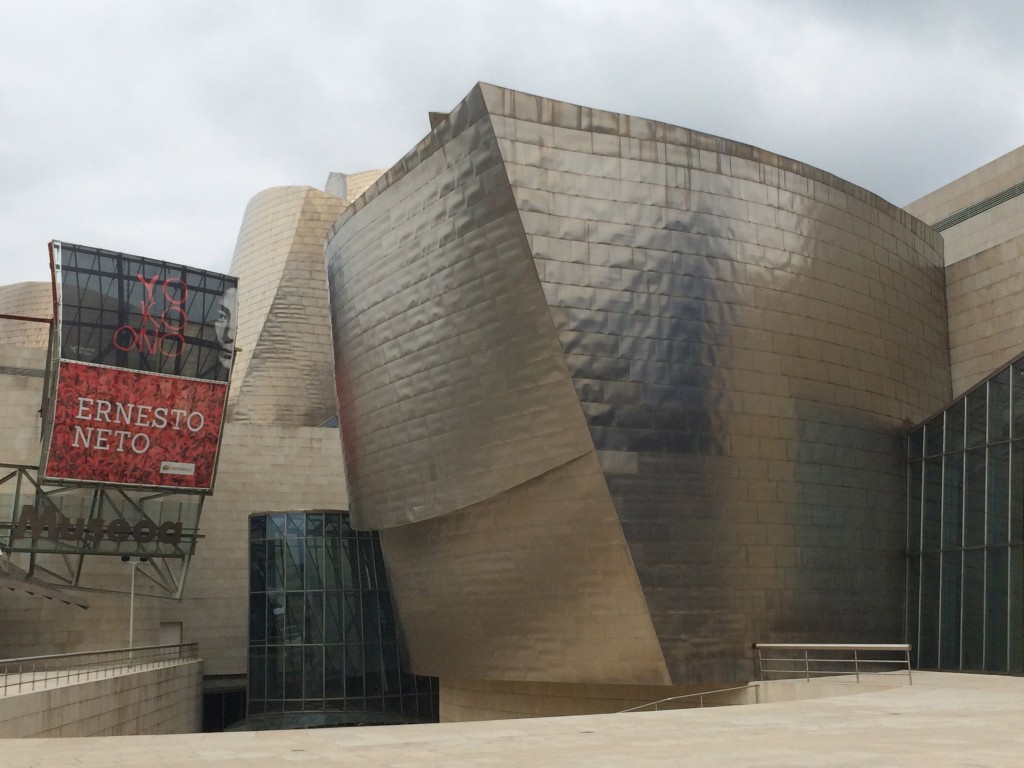 I was in awe as we reached the museum, it's scale-like facade illuminated beneath a cloudy sky.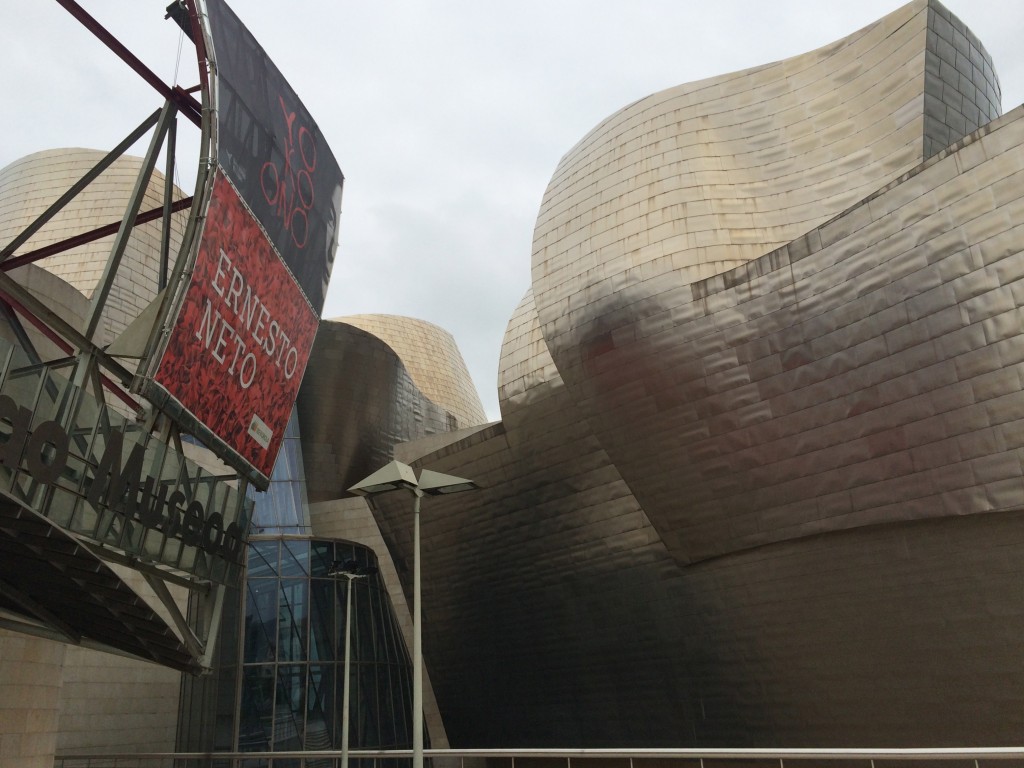 Every angle of the grand edifice uniquely reflecting the light.
Anish Kapoor's impressive Tall Tree & The Eye standing tall, and observing keenly.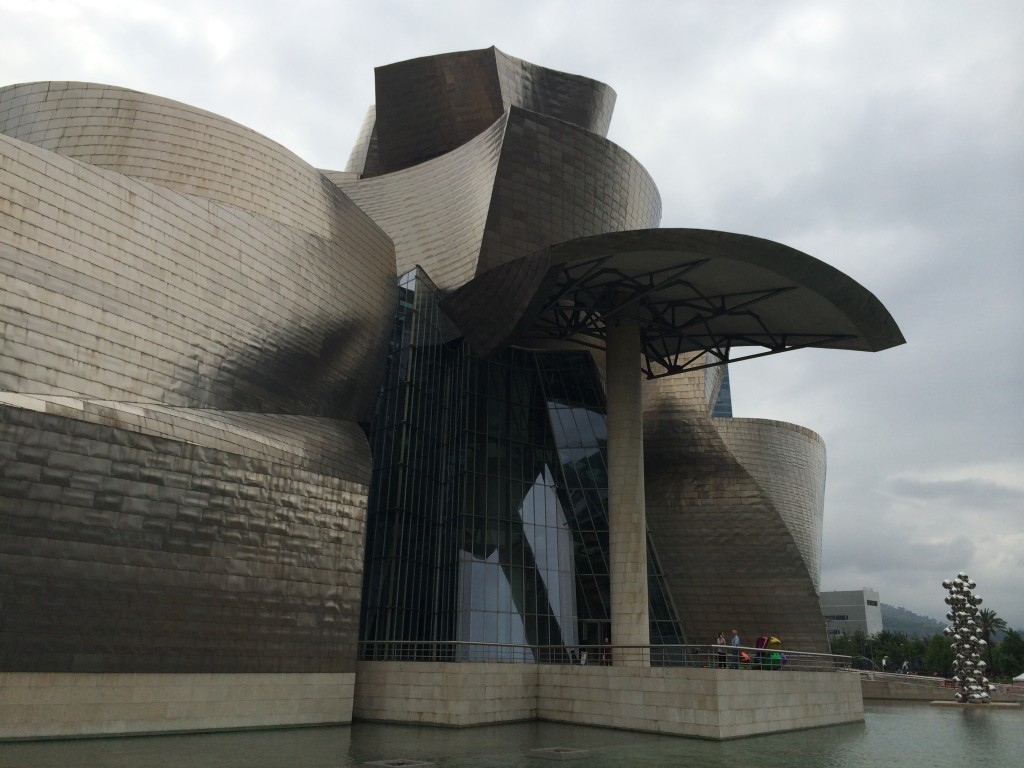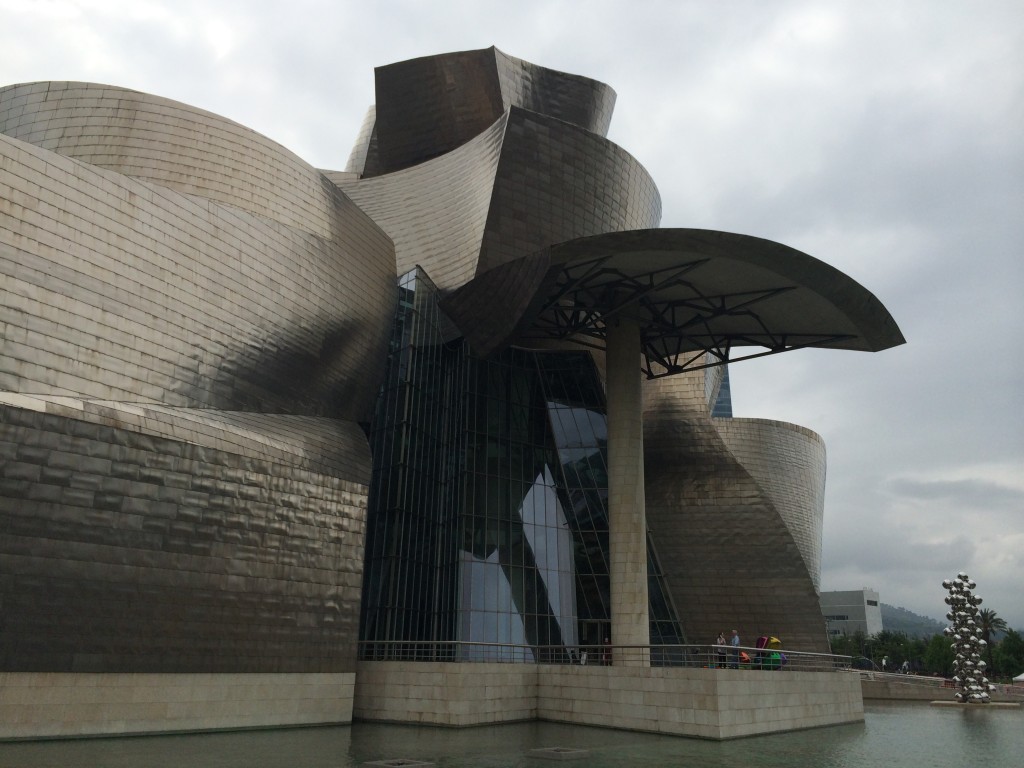 Jeff Koons' Tulips filled the outdoor space with color.
Throughout the day, as the light changed, so too did the reflections.
One of the most interesting pieces was Louise Bourgeois' Maman, a larger than life spider.
What made me the happiest was Richard Serra's The Matter of Time, a permanent installation of eight sculptures by this artist whose work I have admired for years. What luck to find him in Bilbao!
Ernesto Neto, a Brazilian artist, was new to me. I enjoyed experiencing his work, quite literally.
Yoko Ono too, was a featured artist, along with her wishing tree. Yes, we made a few wishes!
We spent most of the day within and around this museum, itself a work of art. Unforgettable.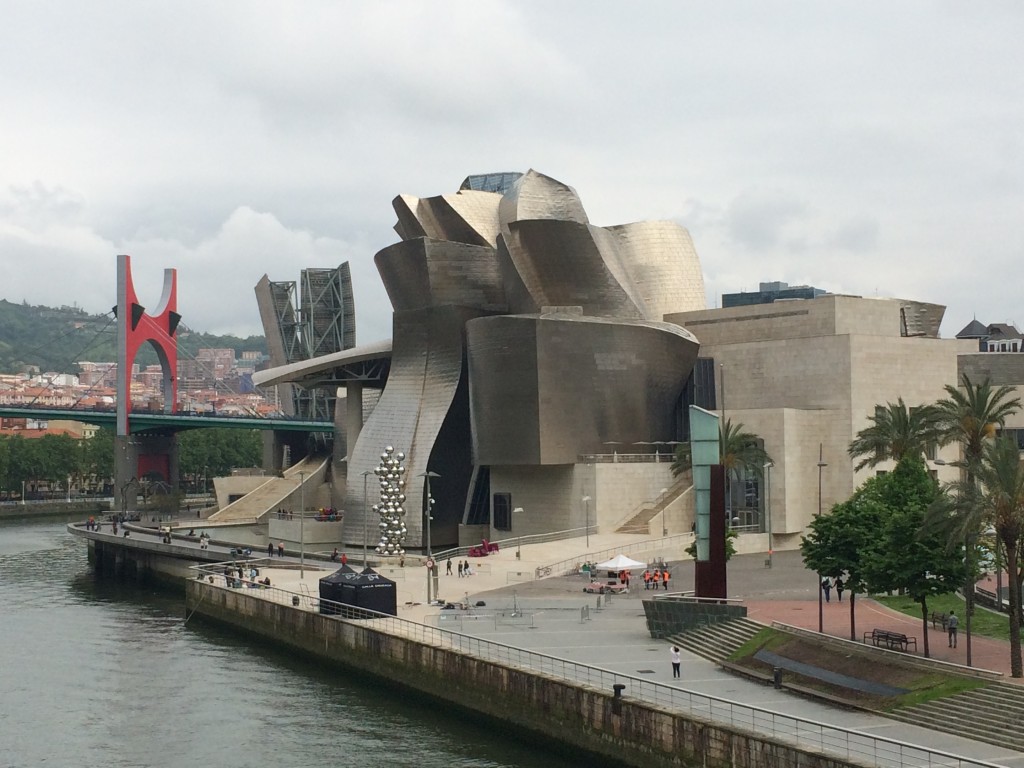 But it was now time for San Sebastián, or Donostia to the locals. The beach and pinxtos awaited…