In mid-August my Italian and I decided to do like the Parisians, leave Paris to the tourists, and venture south. I had heard a lot about the unpretentious charm of France's Cap Ferret, and was eager to discover it for myself. It has been likened to Montauk, the most unspoilt part of the Hamptons, where I grew up. Our first stop was lunch in a rainy but elegant Bordeaux. I know little of this city, this being my second visit, but look forward to becoming better acquainted in the future.
Rather than head directly to this trendy enclave, we stopped in Arcachon for a few days. Just enough time to meet with friends and climb the highest sand dunes in all of Europe.
The Dune du Pilat measures 107 meters high and I felt rather accomplished reaching the top!
We spent the afternoon climbing, jumping, running… and sitting beneath the late summer sun.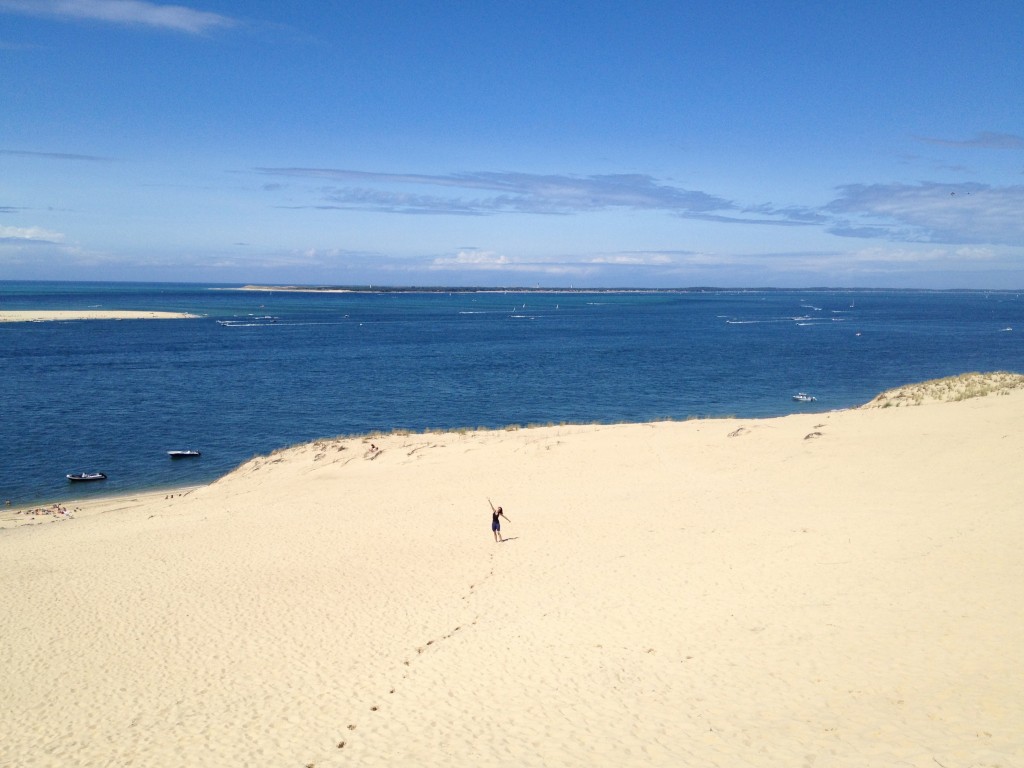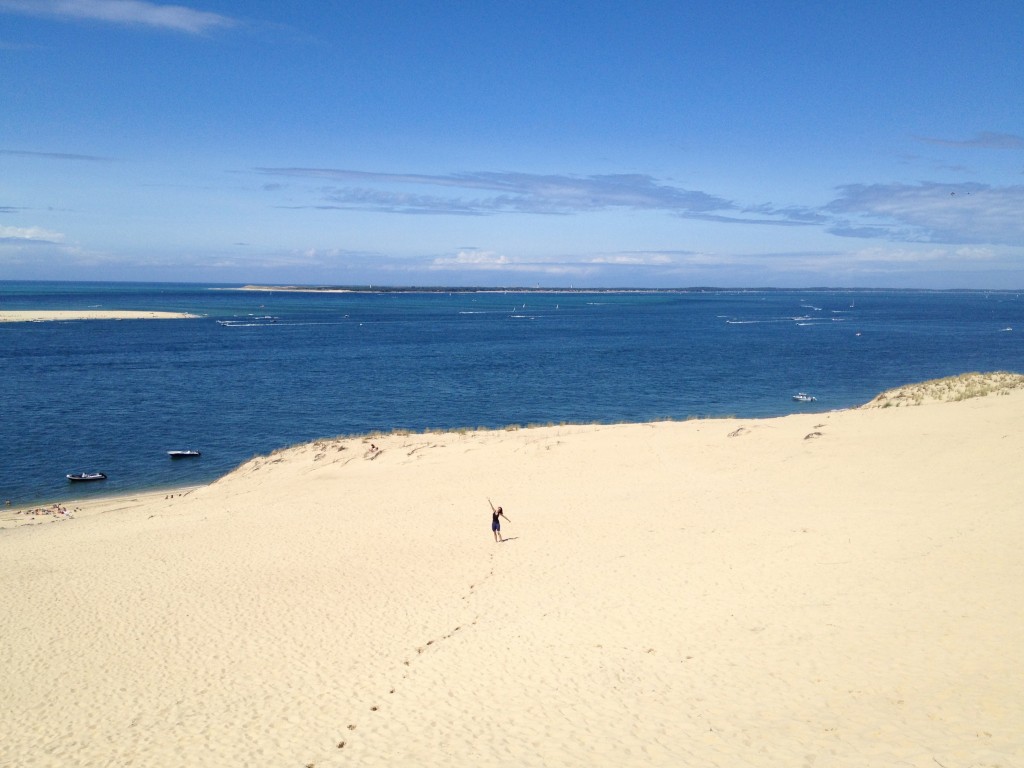 Our next stop was Cap Ferret. We settled in with a plate of oysters, local wine, and a view.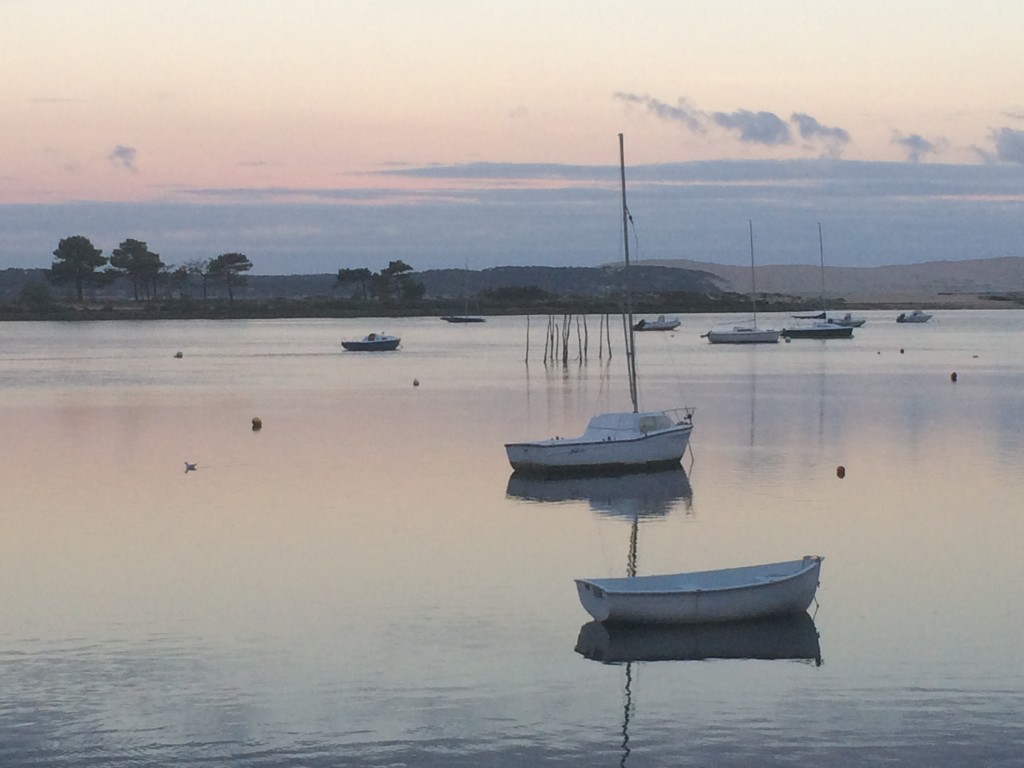 The dominant mode of transport is by bike. And that is how we explored this little French paradise.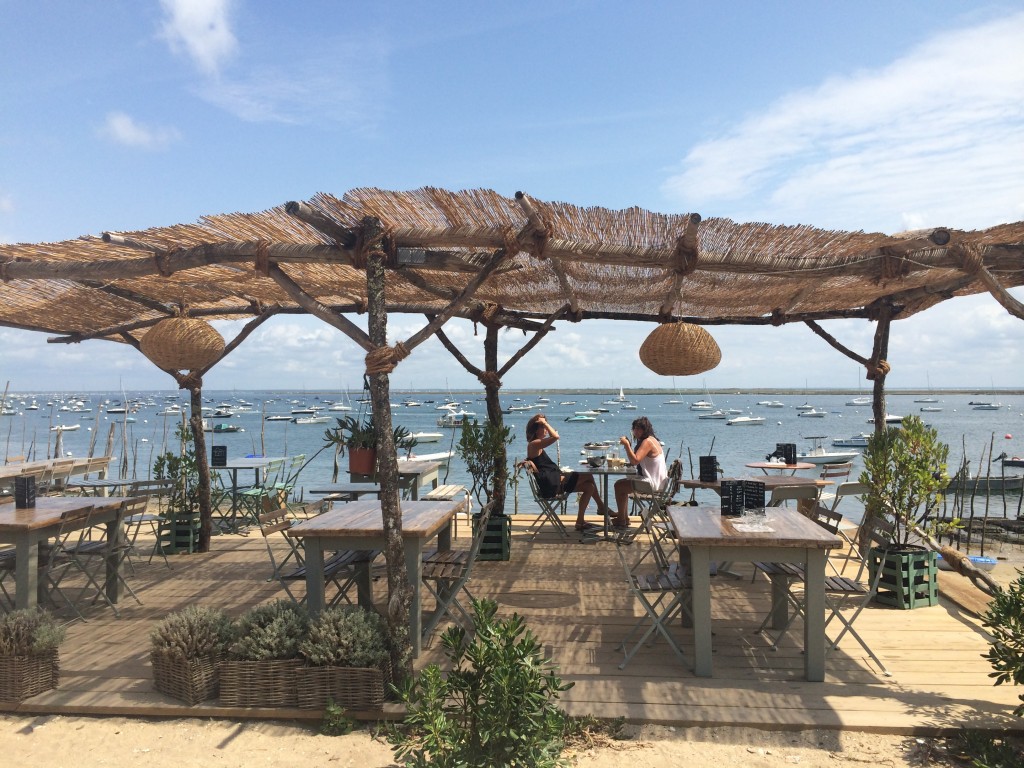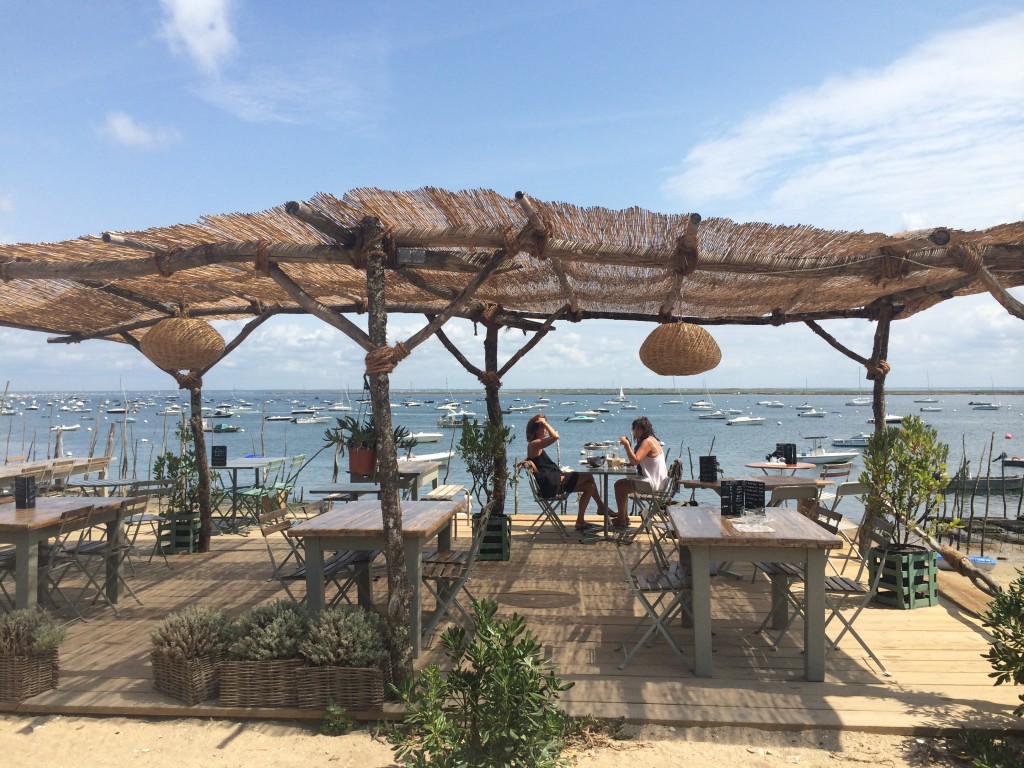 I could immediately understand why it was compared to Montauk with it's chic yet relaxed vibe.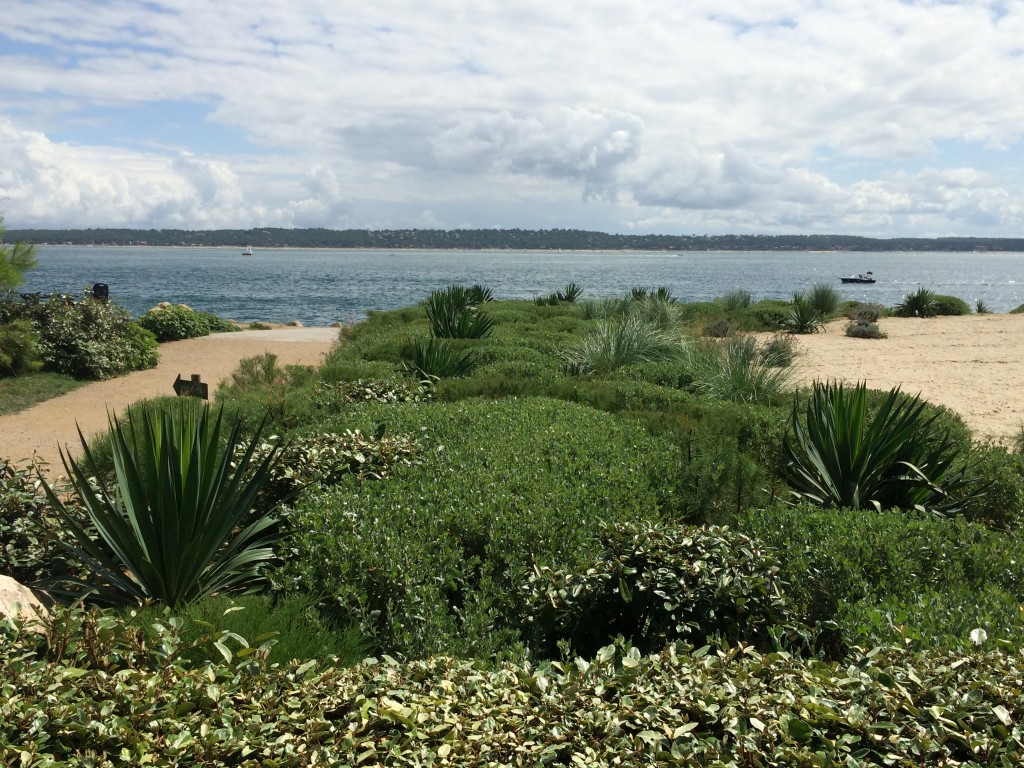 After many great meals including at the highly revered Chez Hortense, it was time to bid adieu.
Via boat and train we made our way back to Paris filled with sounds and tastes of the sea.