I had often dreamed of exploring Corsica, what always seemed to me a mysterious island, possessing a unique and varied history as it passed from Italian hands to French. I even came close during my year of travel but opted instead to carouse the south of France. My Italian grew up facing this island from his perch in Monterosso, yet he too had never reached it's shores. It was not yet our time.
Last spring we fell in love. And there was no better place. Corsica became our island.  It is here that we spent our first holiday together, exploring the south, becoming deeply enchanted by this island of untamed beauty. Long and winding roads providing the sensation of driving along the edge of the world. Or a very steep cliff. Seemingly never-ending dirt paths leading to uninhabited golden beaches. Off in the distance the setting sun illuminating a crystal blue sea. Very simply, heaven.
We made a vow to return. Forever. Or until we had crossed every inch of the island. On this, our second adventure in Corsica, we headed north.
Rather than explore the large cities, (besides the fact that Bonifacio had already captured my heart), we decided to spend our time becoming intimately acquainted with the small villages, both coastal and interior, and stopping to enjoy the view as often as our timeless days allowed. Immediately upon arriving to Bastia we located our 4 wheel companion and hit the tangle of roads. Onwards to our first stop Algajola, a little paradise nestled on the coast between Ile Rousse and Calvi.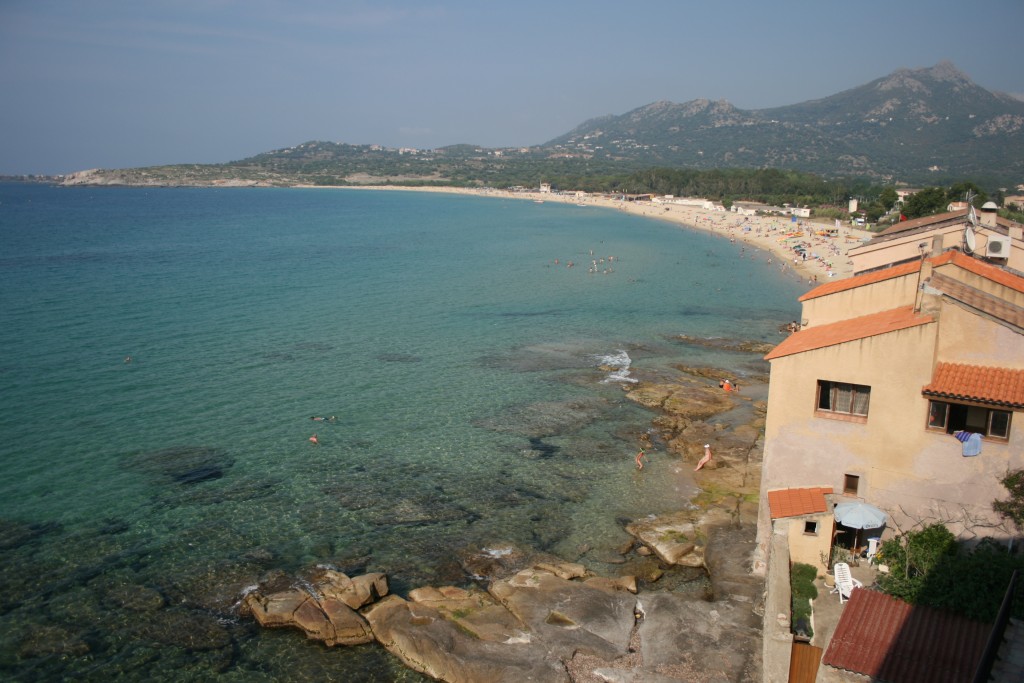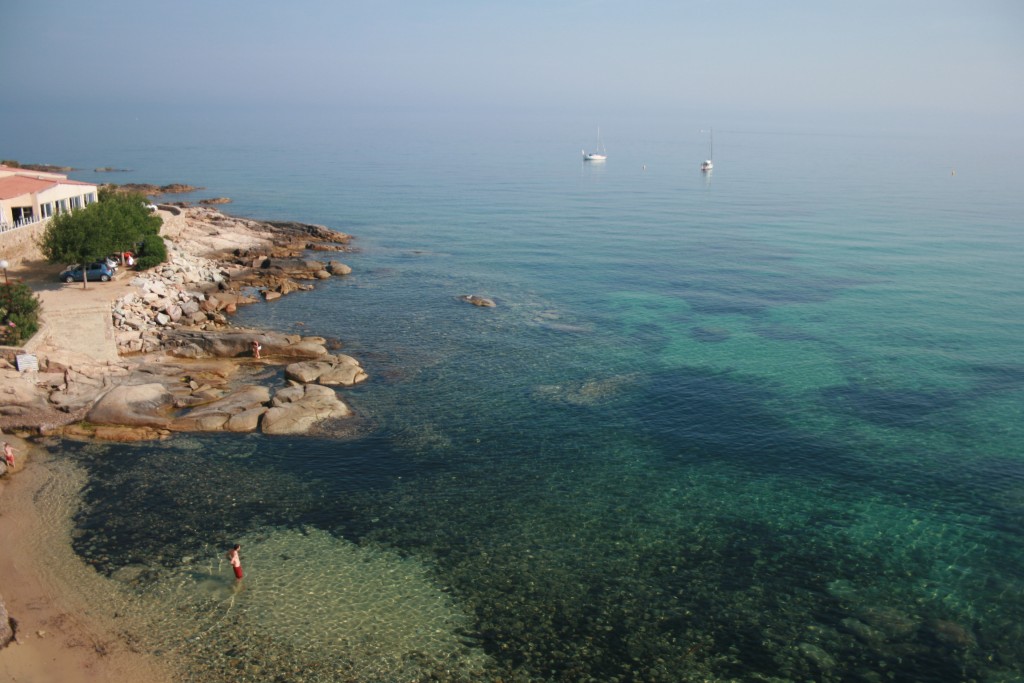 With a population of no more than 225, this tiny village lies on a sandy strip of beach, hidden from the world. From our well appointed room, the turquoise sea and sky sea melted together, calling us ever so subtly to enter its calm. Dinner consisted of a barefoot walk to a simple seaside restaurant (still one of my favorites) for a plate of St Pierre beneath a setting sun. In case of boredom (does such a word exist in Corsica?) there's a coastline train to transport you to Ile Rousse or Calvi for a little more action. Though we were perfectly happy to remain hidden.
By day three city life was a distant memory. Paris who? We were hyper-relaxed and ready once again to explore the island. On a sudden whim we changed our plans and hit the road for a long and winding drive above the sea, direction: 'phantasmagorical rock formations' known as Les Calanques.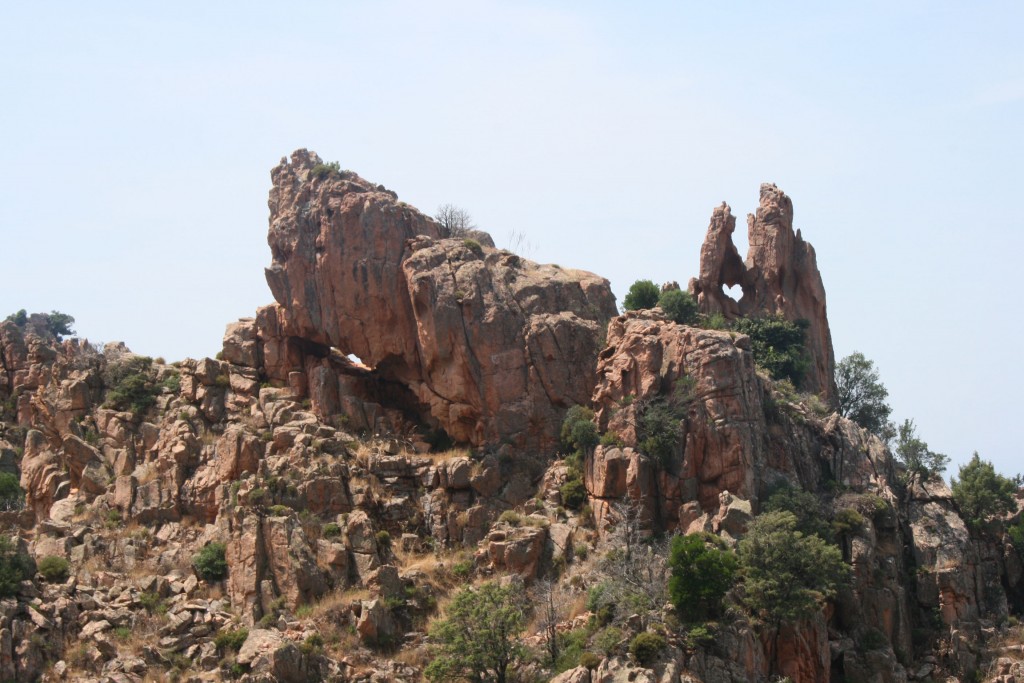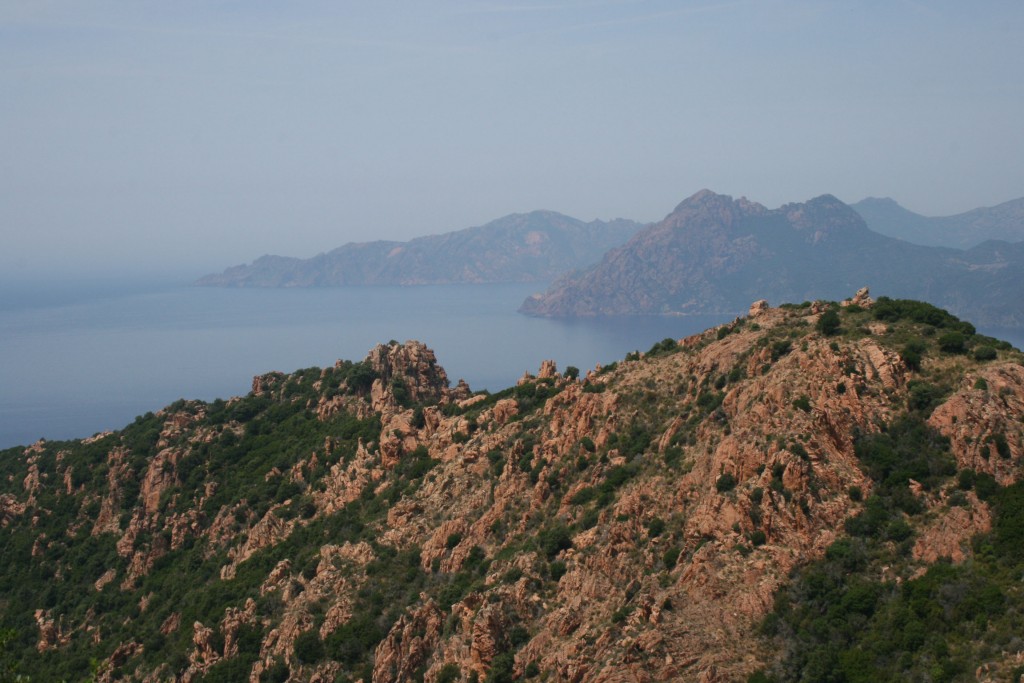 Many hours spent in awe at the irregularly shaped boulders rising into the sky, some more than 400m above the sea. We stopped in the quaint village of Piana for lunch, (this time I tried fish soup, a Corsican specialty). Our plans changed as a local directed us to a surreptitious beach, just in time for our daily swim. A long drive and a short walk…and there was Marine de Ficajola. One of the most splendid secrets for the senses to behold! Once again, paradise found, beneath the boulders.
We would have stayed for days, living off the land, reveling in the paradisiac landscape, but night was falling and we had a long drive back to our home in Algajola, with a stop in Calvi for dinner. The following day the adventures continued in Cap Corse (part two)…