What could be better than shopping in the midst of an art exhibition? Art and fashion, two of my favorites. Today I discovered both at Le Bon Marché, Paris's first (and most exclusive) department store founded in 1838.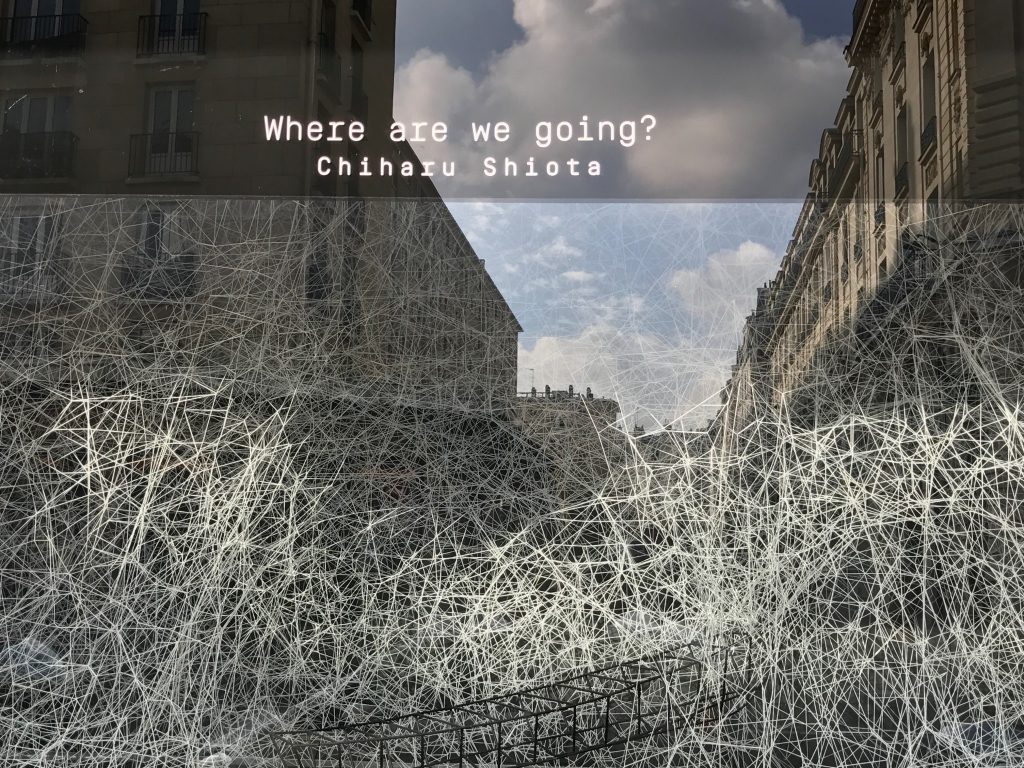 Japanese artist Chiharu Shiota's in-store exhibition titled "Where are we going?" begins on the ground floor where the artist has spun 300,000 yards of white thread throughout a designated space. It's both calming and perplexing as you wander through this white abyss. I was so mesmerized, I almost forgot that I had come to shop. All 10 window displays too are filled with the artist's web, some with ancient maps.
The celestial element of this exhibition by Chiharu Shiota is visually poetic. The symbolism stayed with me long after I had left the store. It comprises 150 white boats carried on a wave and invites us to be amazed but also to question. The artist establishes an analogy between human life and travel: people set off for an unknown destination, crossing an ocean of experiences, emotions, encounters and memories. Chiharu Shiota evokes a fresh start, while keeping the itineraries open: "Life is a voyage with no destination".
For those in Paris, this exhibition that was meant to close on February 18th, will continue until April 2nd.