On a recent trip to Genoa, I was lucky enough to attend the Euroflora which takes place once every four years. Considering I am currently on the quest for wedding flowers, it was perfect timing! My Italian too was excited to indulge in this international flower festival, even more so when he saw my face light up at the sight of so many flowers, beginning with exotic orchids in every color imaginable.
My all time favorite, the classic white rose.
The delicate beauty of anemones.
My new love, the ranunculus. Elegant & simply gorgeous!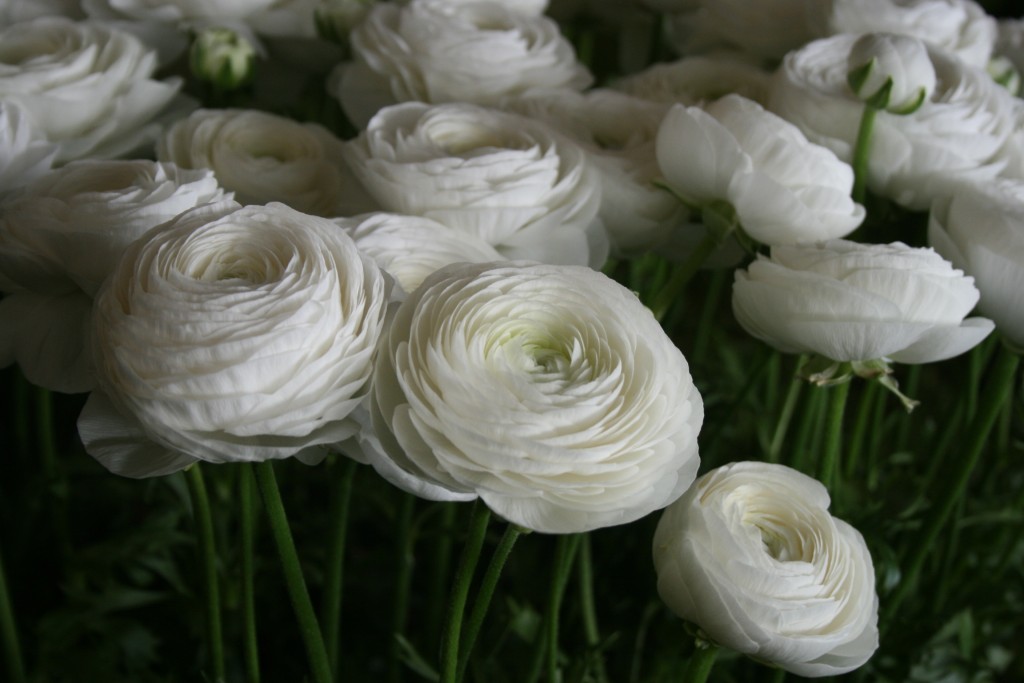 Yes, flowers do make a woman happy. Now… how to choose?