Moments upon arriving to Château de Chenonceau, this majestic castle with its immaculate landscaped gardens, captivated us both. Set upon the River Cher, I now understood why this was the favorite château of many. This 16th century marvel of Gothic and early Renaissance architecture stood tall against gray skies, the Marques tower across the bridge from the château. What adds to the unique history are the women who called this their home. The favorite residence of Catherine de Medici, while Diane de Poitiers was its mistress. But it was Louise Dupin who saved the château from destruction during the French Revolution, stating that "It was essential to travel and commerce, being the only bridge across the river for many miles."
The interior of the château was equally regal. The grand ballroom once held festivities organized by Catherine de Medici in honor of her son King Henri III.
Catherine de Medici's Renaissance bedroom was outfitted with rare Flanders tapestries from the 16th century, and a painting by Correggio representing 'The Education of Love'.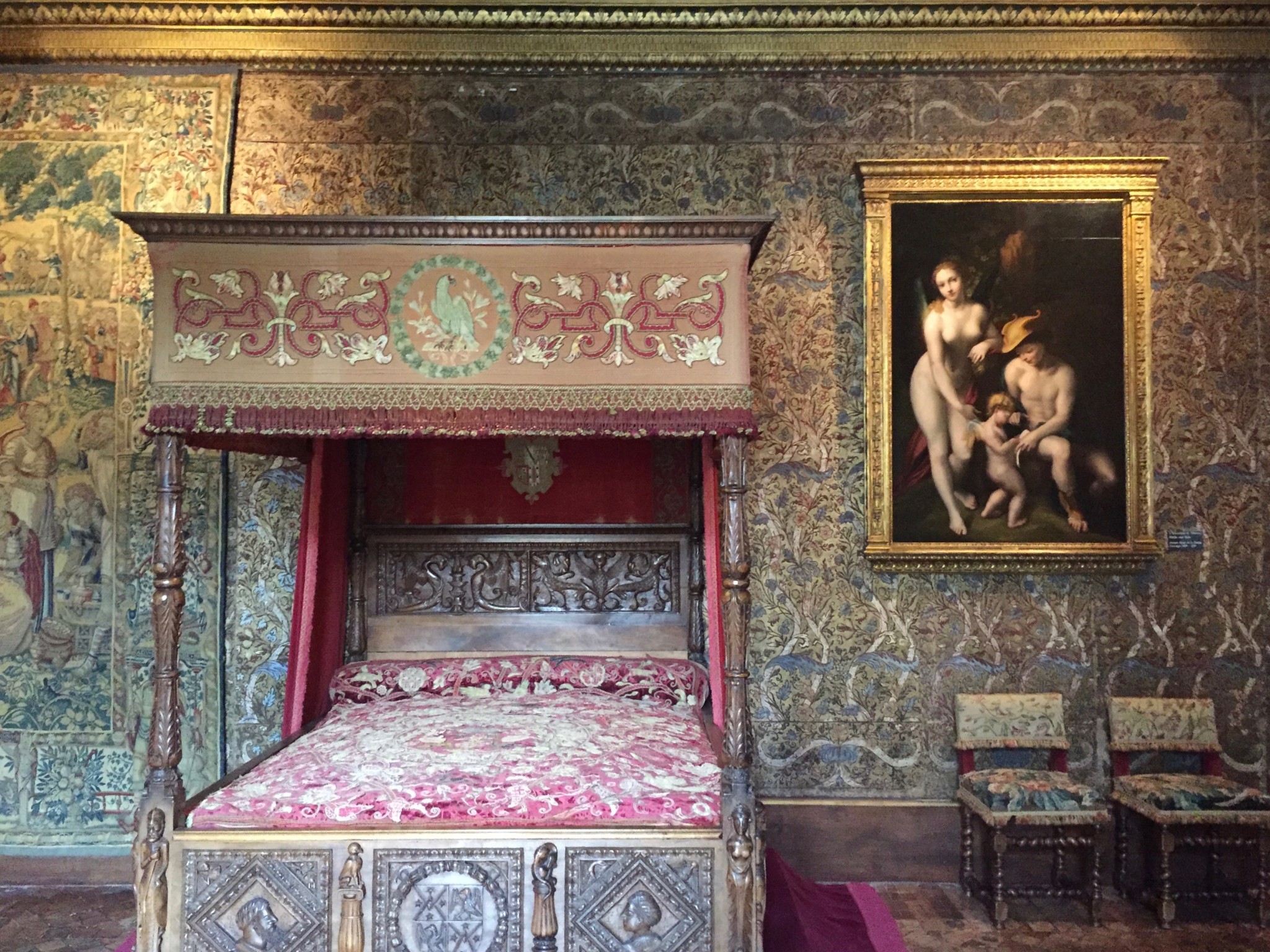 To prove his devotion to both his wife and his mistress, King Henry II gave them each a garden. This one was Catherine's, a design of 5 lawns centered around an elegant circular pond, "intimate" at 5,500m2.
Diane's garden, composed of two perpendicular and two diagonal paths bordering eight large, lawned triangles is 12,000m2 in size. Each season reveals a variety of blossoms.
It was difficult to leave this stunning landscape and the stories it told. With one last glance we bid farewell.