One of the reasons I love living in the North Marais, what I call NoMa, is that it's constantly evolving. Reminiscent of my life in NY's Lower East Side, new cafes and bars are appearing almost overnight, mixed in with the various ethnic eats. One such neighborhood locale, discreetly hidden in the 3eme, which has quickly become my favorite, is Loustic, "smart ass" as the Breton's would say.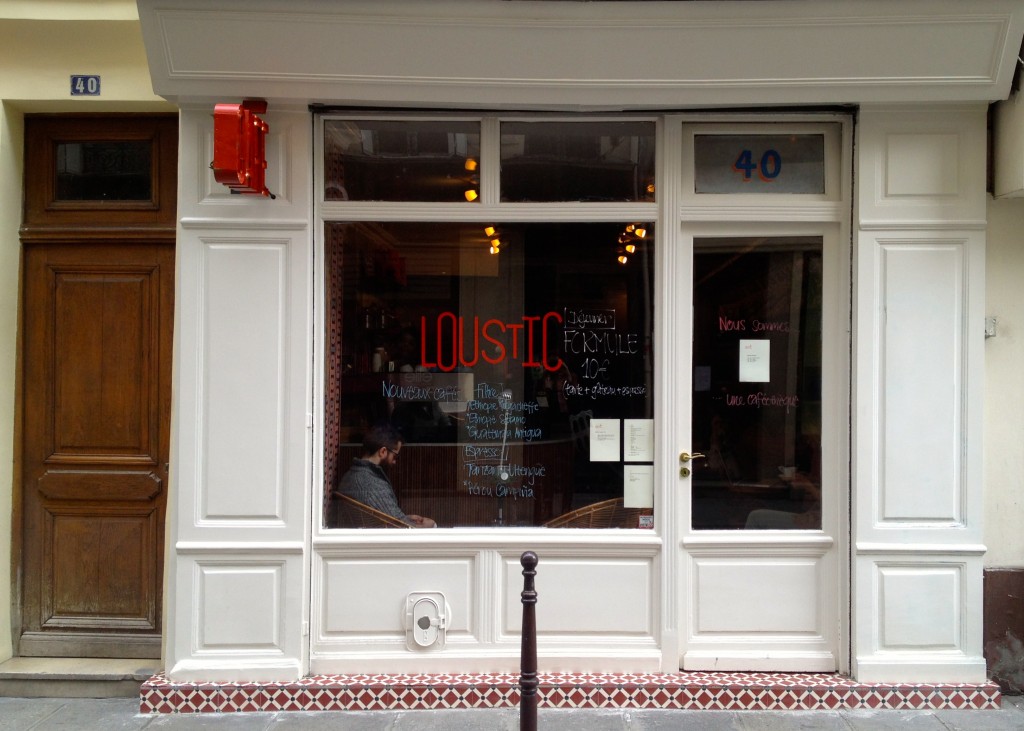 What first caught my eye is the decor, given my affinity towards geometric prints and color. With walls covered in Hermès wallpaper, custom tables and cushioned seating, a stylish addition to the neighborhood. Another of the creative endeavors of interior designer Dorothée Meilichzon.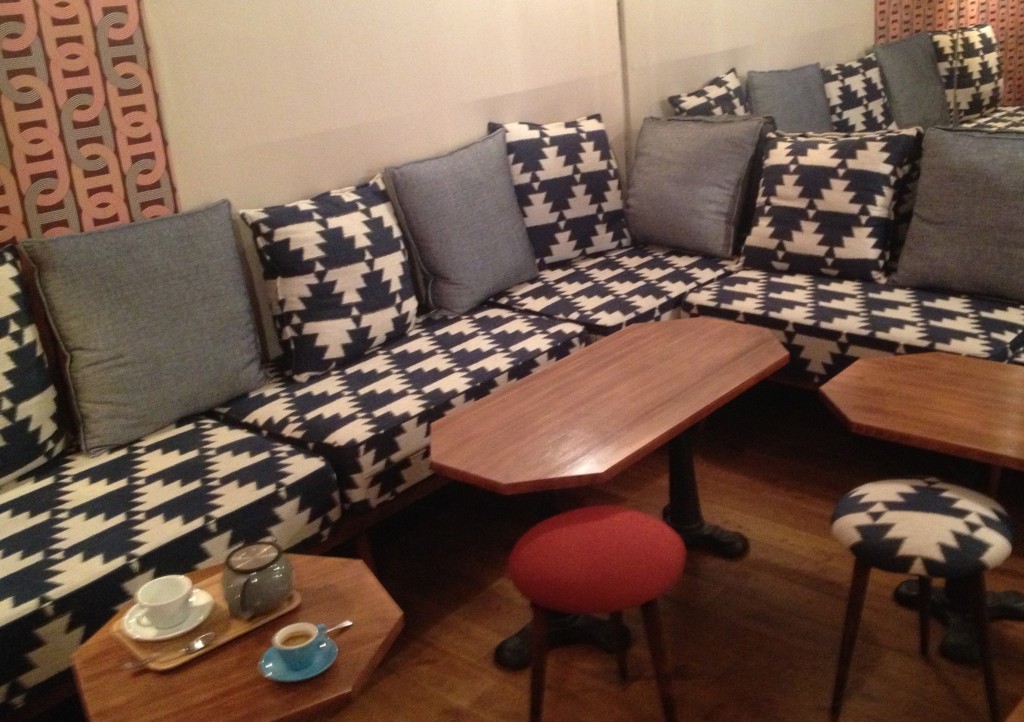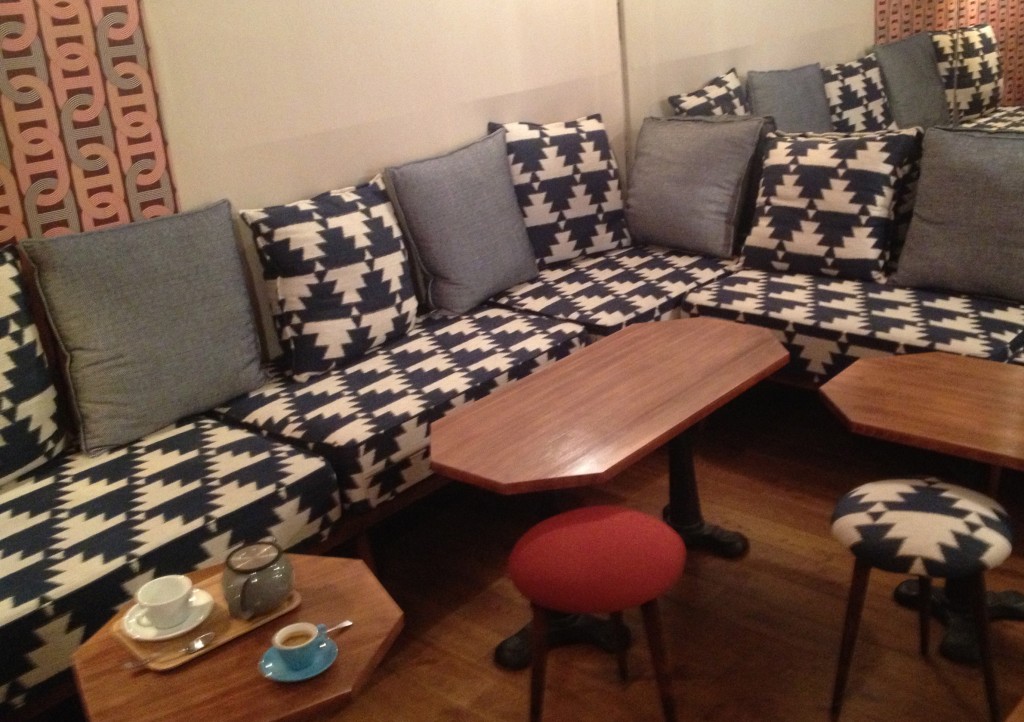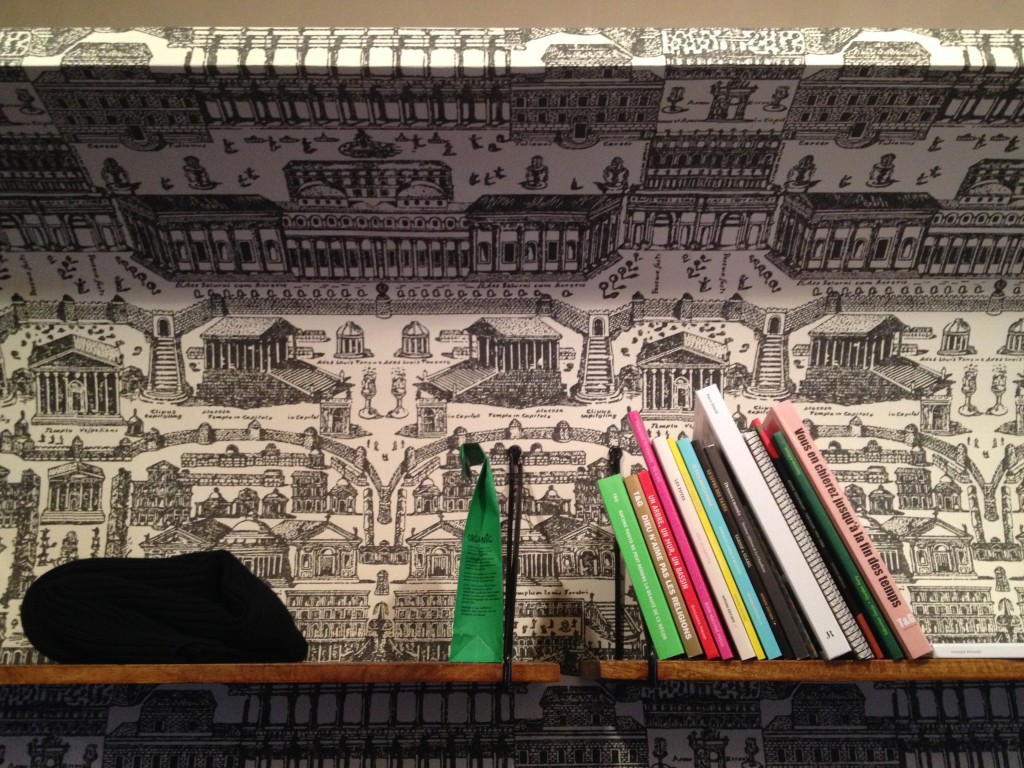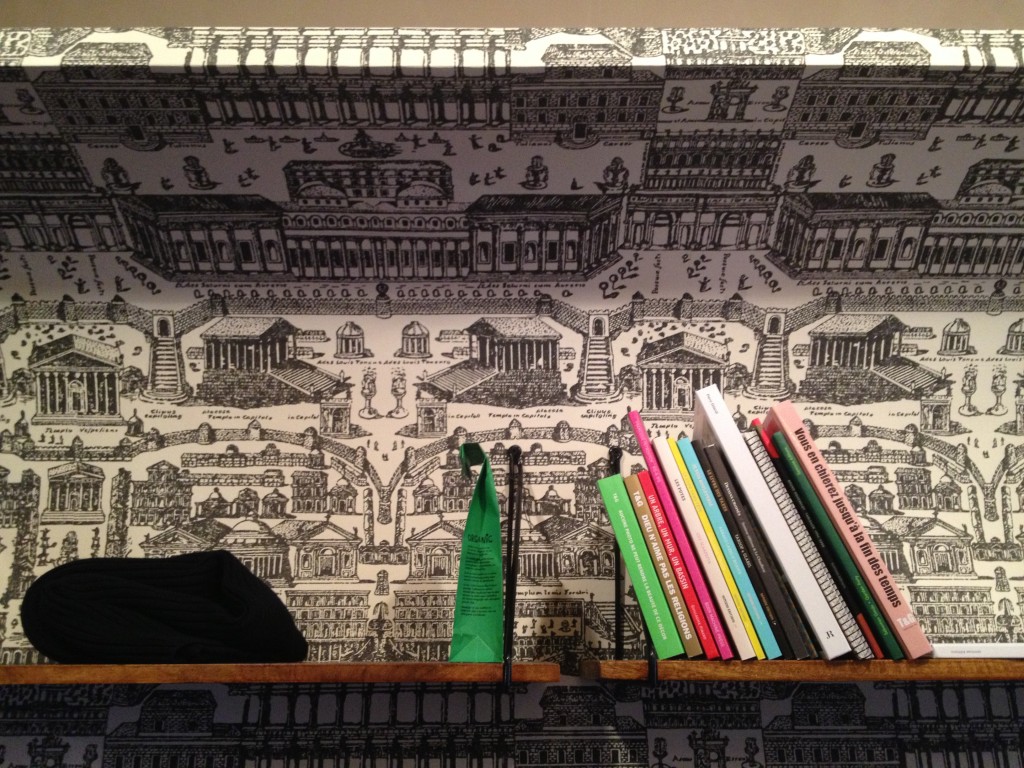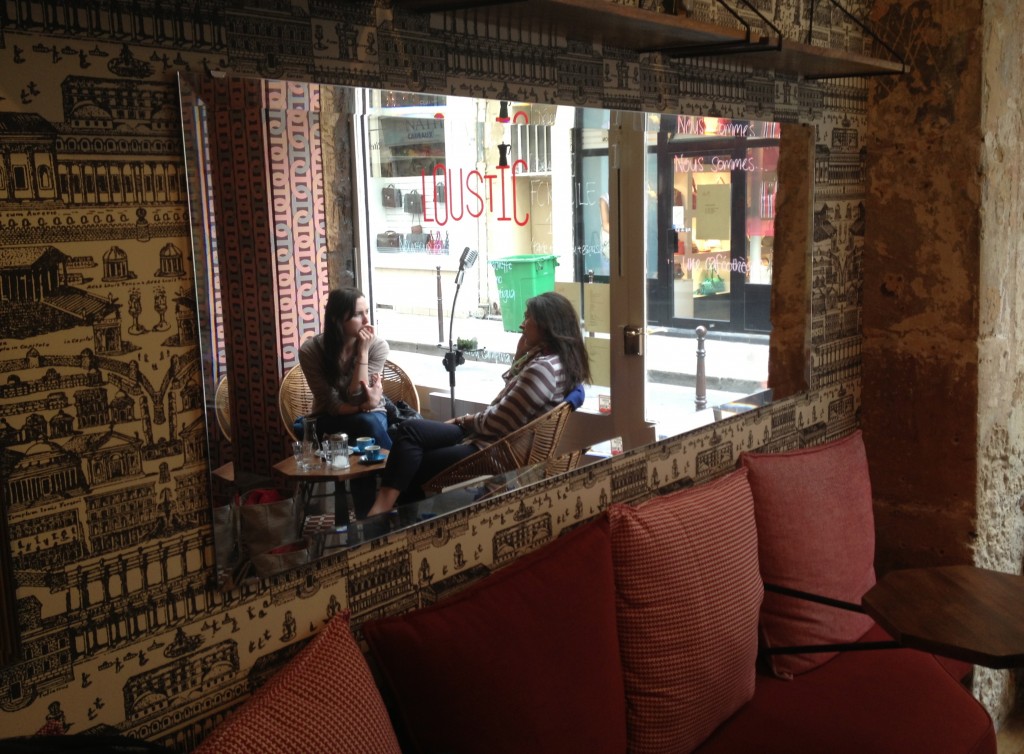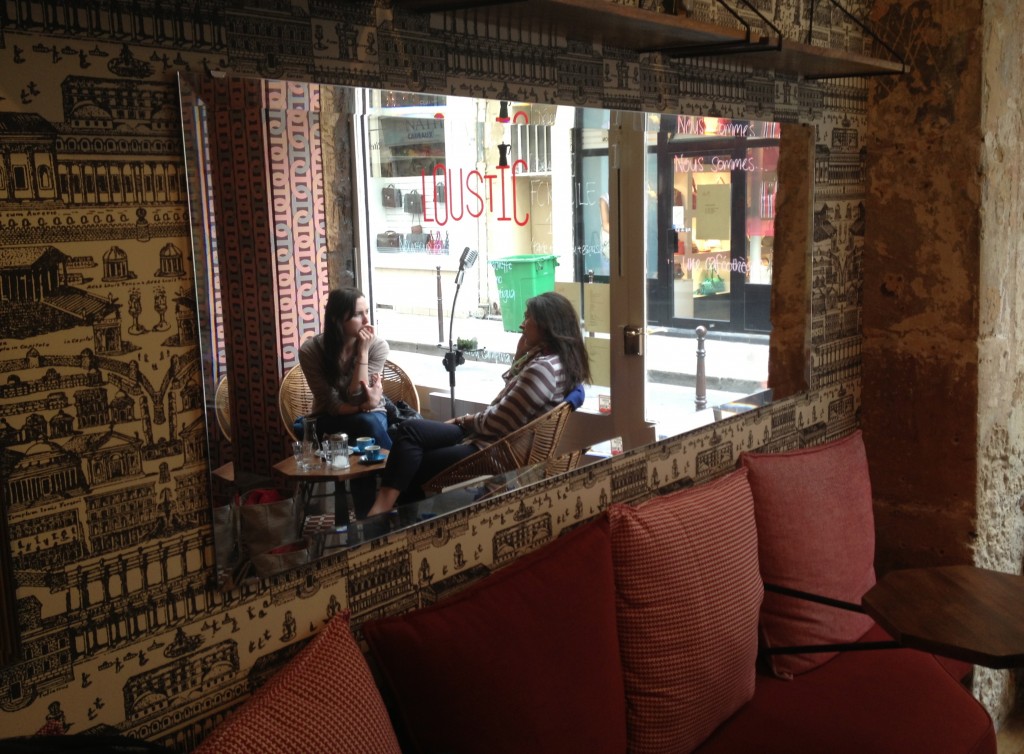 It is not simply the interior decor that keeps me returning to this local haven. Nor is it the humour and wit of owner Channa Galhenage, though certainly that helps. The food offerings are both sweet and savory, selectively catered by Emperor Norton, and almost daily Kristen of The Kale Project is in house preparing her kale delicacies. And the coffee, without question one of the best in Paris.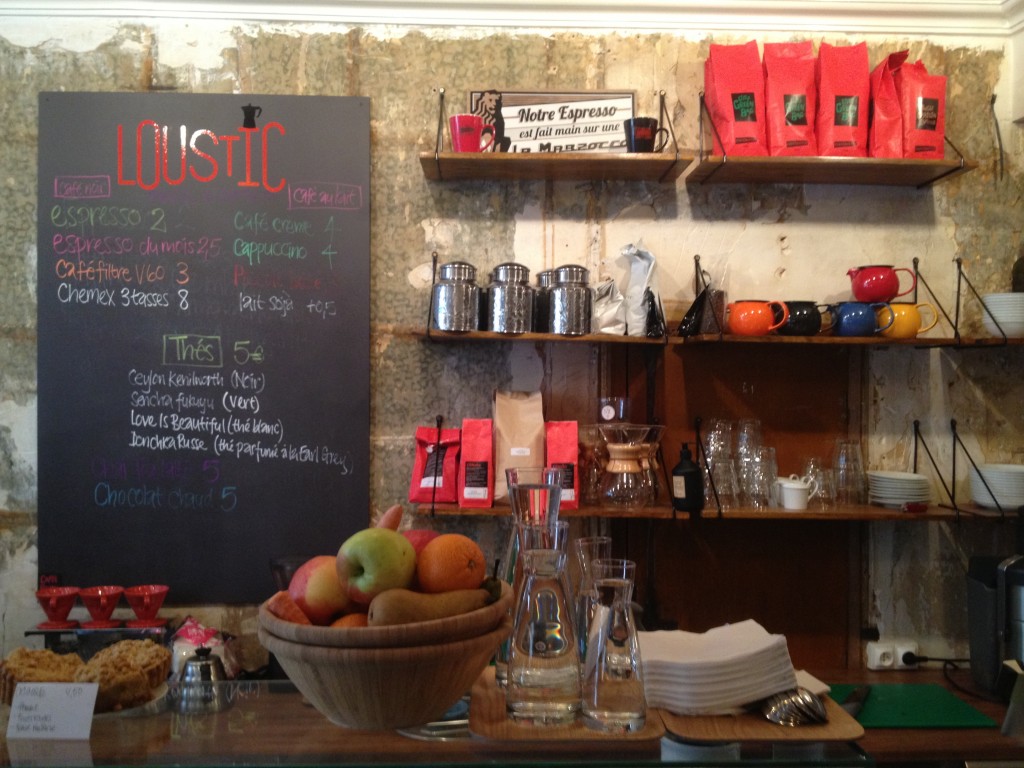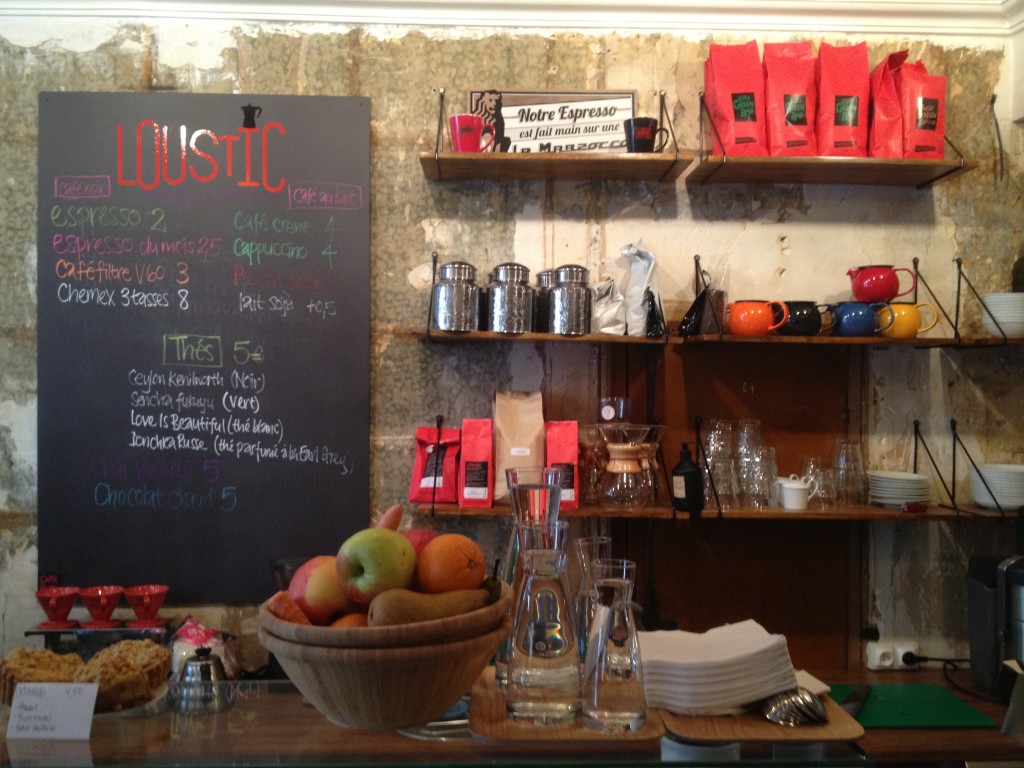 Stop in and have a bite to eat. But do tell them you are from the neighborhood.
40, rue Chapon 75003