Last week I flew to Kraków after a long overdue visit with my family in the south-eastern town of Sanok, a three hour drive from this medieval city. With little time to explore a place I already knew and loved, I headed to favorite haunts and discovered a few new ones. So how did I spend my 24 hours? Here are my recommendations for those new to the city or for anyone stopping over for a quick visit. The heart of Kraków is the main square where you'll hear the clanking of hooves as tourists make their way around the city via horse and carriage. Stop at one of the many outdoor cafes for a local beer, and visit Kościół Mariacki, St. Mary's Basilica.
NOTE: There's now a train that will take you directly to the city center from the airport, only 20 minutes at 8 zlotys. Take care not to get ripped off by the taxi drivers! Negotiate ahead of time, especially to and from the airport.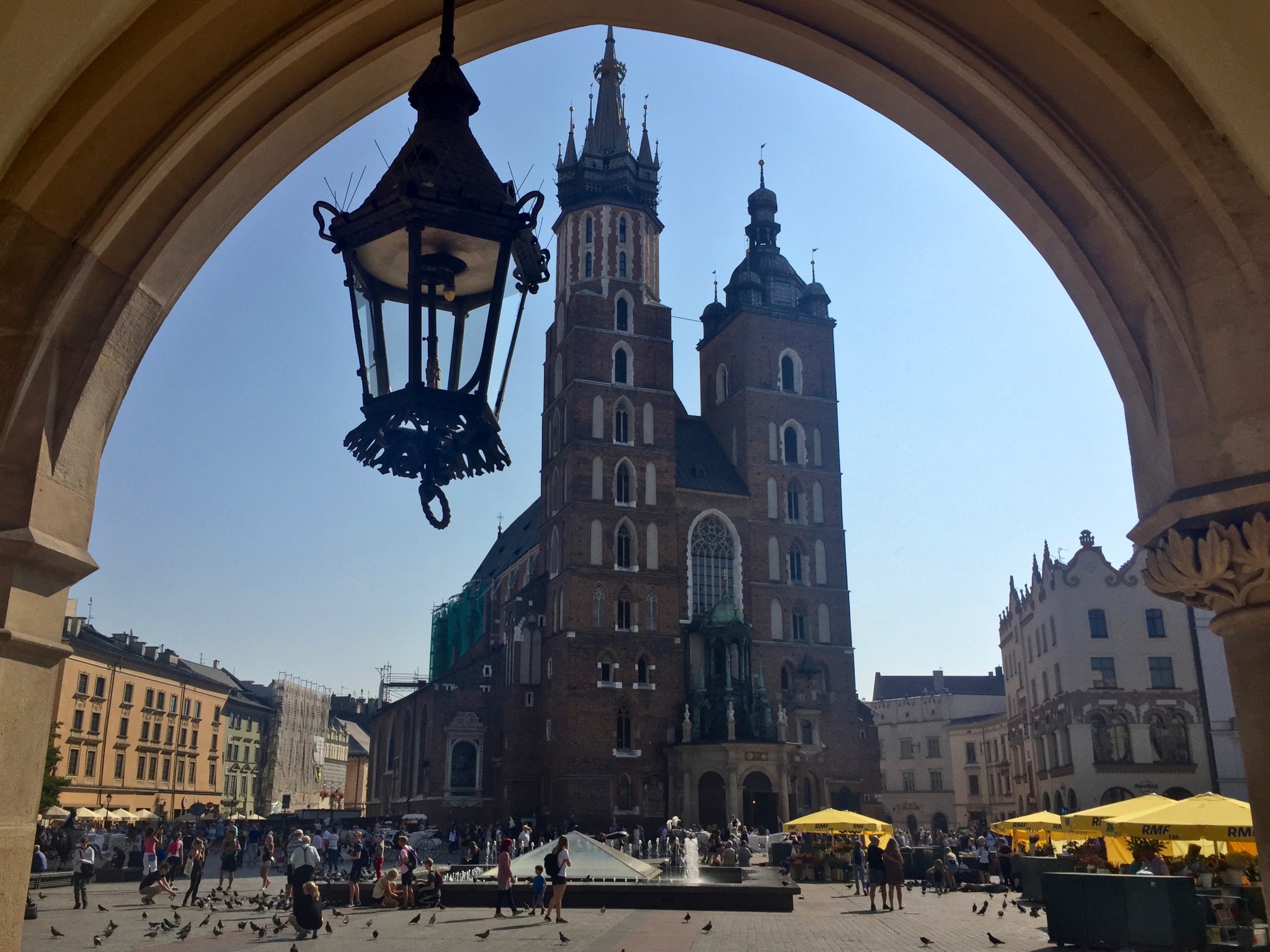 SLEEP: Minutes away from both the Rynek Glówny (market square) and the Wawel Castle sits the Radisson Blu. This modern 5-star hotel was constructed 13 years ago (and designed by an architect friend of mine). All 196 of its spacious rooms have recently been refurbished. Be sure to ask for a room with a view of the castle, and take advantage of their spa and fitness center.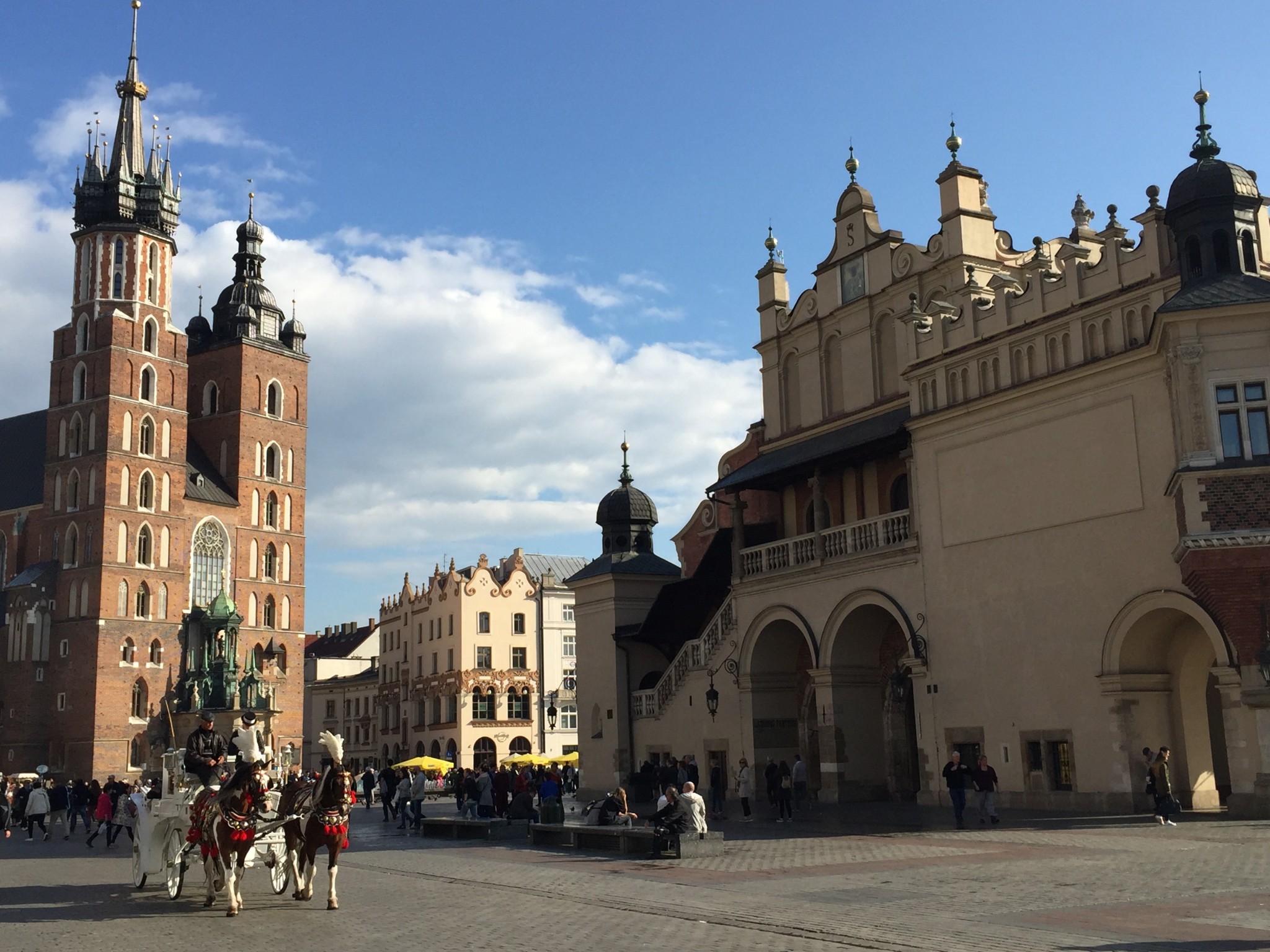 EAT: My absolute favorite restaurant is one of Kraków's historic haunts, Pod Aniołami. Translated to Under the Angels, it's located in an 18th century building at The Royal Route, leading to the Wawel Castle. Once upon a time the the building housed Krakow's goldsmiths as well as their workshops. You can feel the history when you enter it's cellar. And the food? Classic Polish dishes ranging from pierogi to an assortment of grilled meats. Smacznego!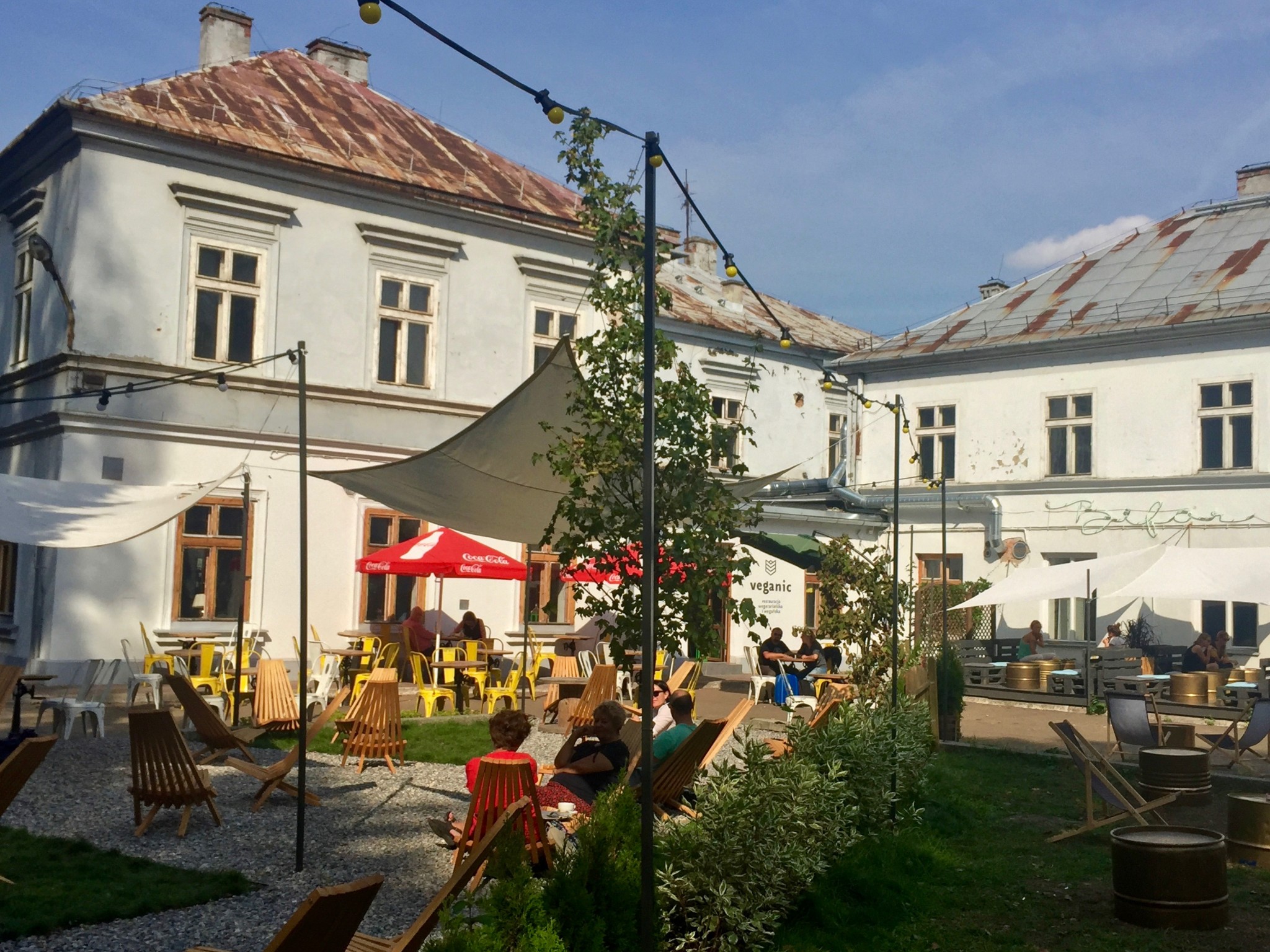 DRINK: After asking a few local friends what was new in the city, they led me to Zakłady Tytoniowe, a 19th century tobacco factory. Intrigued, I headed there with my cousin for a drink and discovered an entire world in the making. Opened this past July, there were just under a dozen bars and restaurants taking over the industrial space, many more to follow in the months ahead. Shared office spaces looked over the cafes and terraces. I enjoyed a drink at Międzymiastowa while my cousin met her friends at an outdoor bar. I returned the following day for coffee and cake at Bonjour Cava.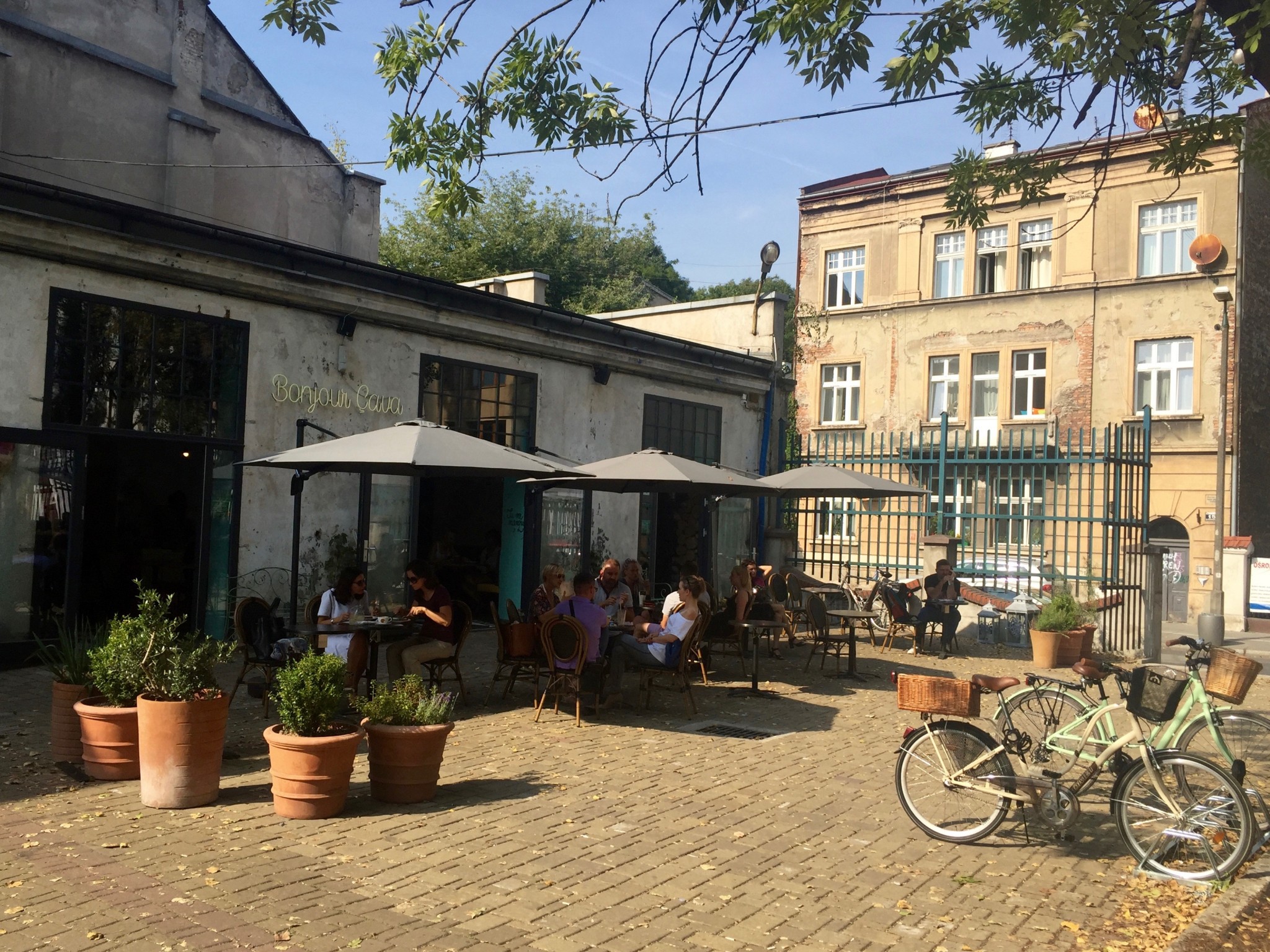 SEE: I can't count the number of times I've visited the Wawel Castle, set on the banks of the Vistula river, its director a close friend of my moms. With each visit I become more enchanted by the castle's history. (Read more about it here.) For centuries the residence of Poland's kings, the Wawel is the symbol of Polish statehood, and now houses one of the country's most recognized collections of art. A must see while in Kraków!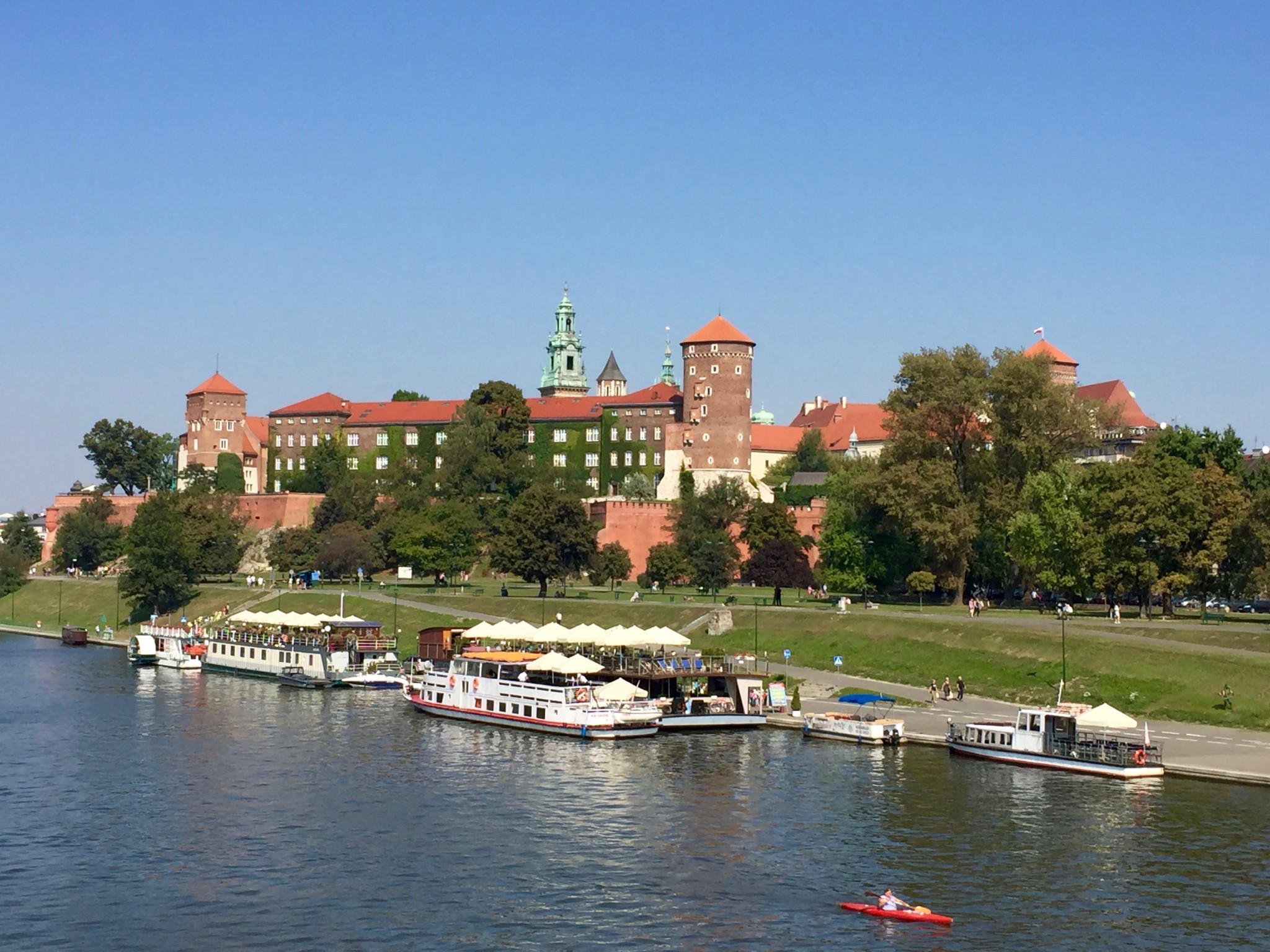 SHOP: For souvenirs, amber jewelry and wooden chess boards being among the best gift ideas, I recommend the Sukiennice in the main market square in Kraków's Old Town. Dating to the Renaissance, it's also known as the Cloth Hall. With dozens of stalls your options are plenty and you certainly won't leave empty handed.