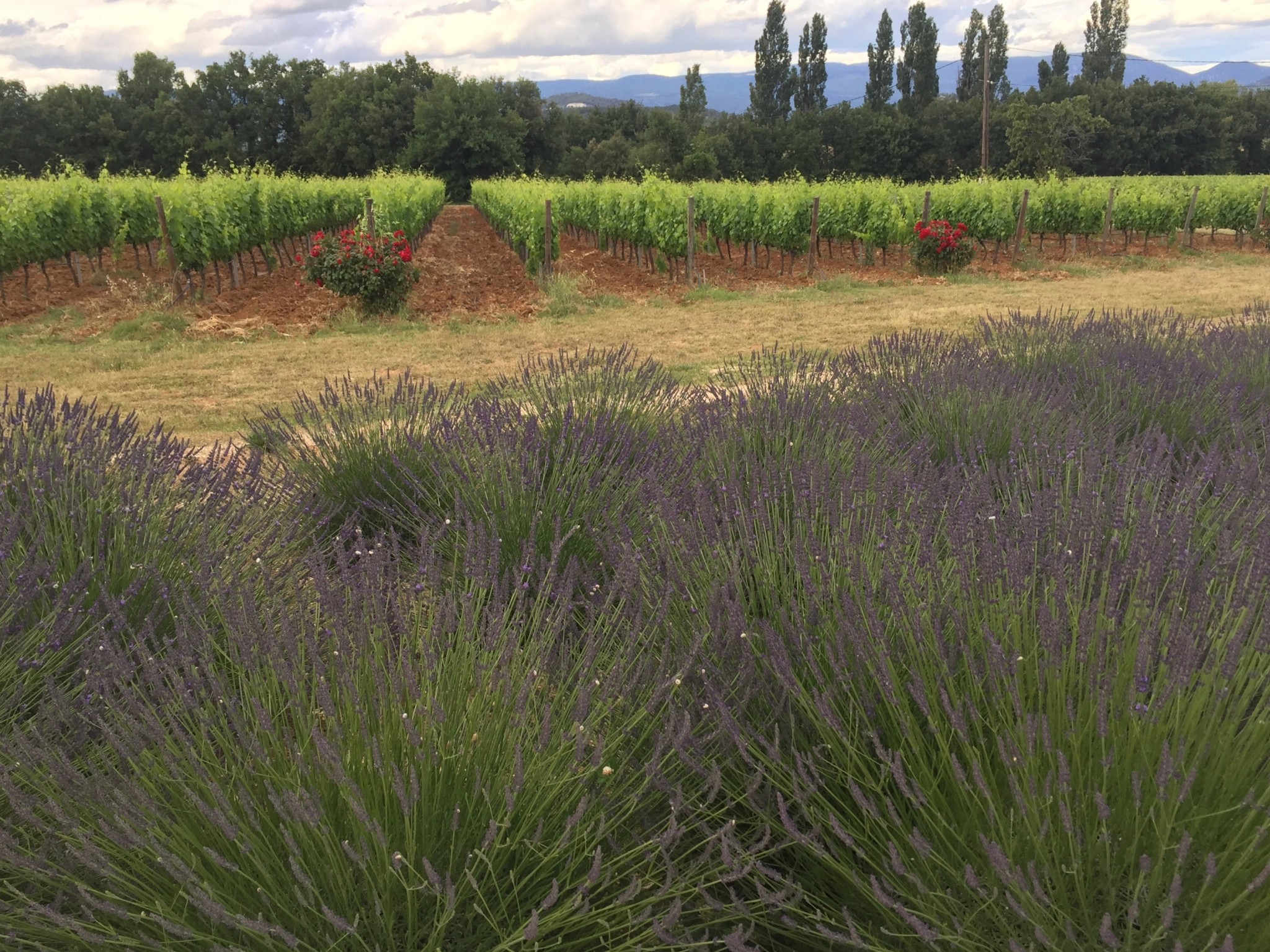 Arriving to Coquillade Village feels like arriving to a majestic Tuscan villa, welcomed by cypress trees, only this 100 acre Relais & Châteaux property is located in the heart of the Luberon in Provence, with views of the Vaucluse Mountains and Mont Ventoux. It's location was historically the site for migrating birds, including the crested lark (Couquihado in Provençal), hence the name. Surrounded by vineyards and fields of lavender, this complex of 63 rooms and suites dates back to the 11th century, with most of it augmented and restored in recent years. Very eagerly we settled into our new home, ready to take in the views and its many luxuries.
It was hard to leave our Luxury Suite as we relaxed on the terrace, tasting the local rosé grown in their 89 acres of vineyards. I made a mental note to take a tour and arrange a tasting session during our stay. Back to the room… did I mention we had our own jacuzzi and sauna? More reason not to leave. No attention to detail or comfort was spared! While my Italian went for a run through the vines, I made sure to visit the Coquillade SPA, 1500m2 of serenity for both mind and body, created in 2015. It was hard to leave the eucalyptus hammam! But I was eager to explore the premises and discover exactly what lay within the walls of this "village".
What I discovered were charming Provençal villas discreetly scattered throughout the property, all revealing private rooms with terraces. There were three restaurants on the premises, Gourmet run by two Gault & Millau head chefs, Ristorante, an Italian establishment, and Bistro with a Mediterranean inspired menu. The latter of these is where we opted to dine al fresco, our backdrop a pastel colored sunset beyond the vineyards. Chef Christophe Renaud certainly left an impression, not to mention pastry Chef René Solnon with his masterful desserts. I've always had a weakness for sweets.
Following a visit to nearby Roussillon (more on that later), we spent a sunny afternoon lounging by one of the two heated swimming pools. I envisioned a game of tennis or perhaps the beloved French game of pétanque, but time was limited. We eagerly visited the "BMC Cycling Center" with ambitious goals to ride to a neighboring town, I planned to test out an electric bike, but we chose instead to relax within the charm of Coquillade, followed by a driving tour. We were on holiday after all.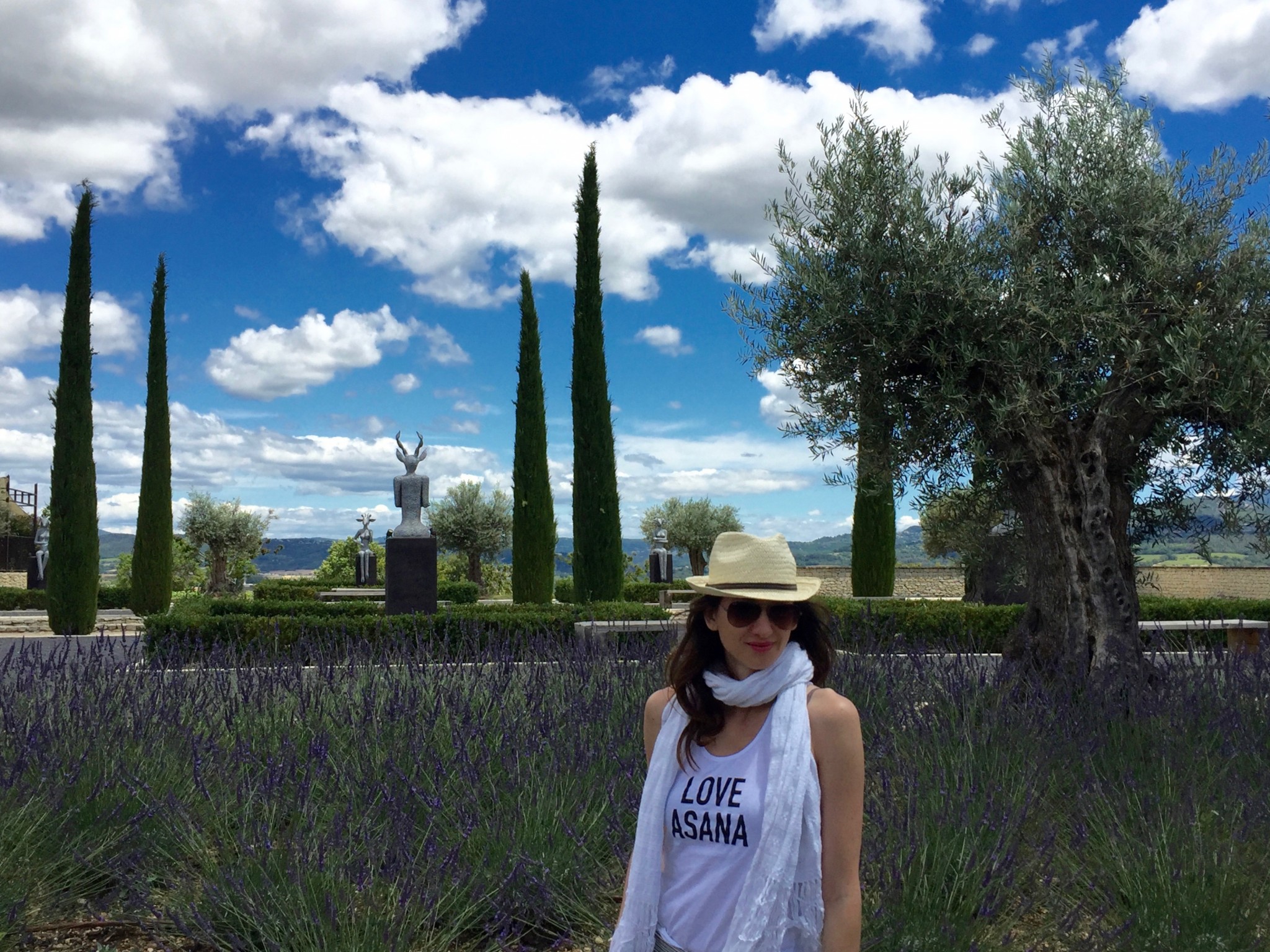 It was certainly hard to bid farewell to Coquillade Village with its friendly staff and luxurious amenities. But we were in the Luberon after all and had come to explore. Where to next? Stay tuned…