Little did I know it was possible to go island hopping on the outskirts of Paris. Today my Italian and I discovered two islands in the midst of Bois de Boulogne. It was Sunday brunch at Le Chalet des Îles that brought us there. This chalet dates back to La Belle Époque. What began as a literary café, frequented by the likes of Marcel Proust and Émile Zola, became a reputable restaurant in later years.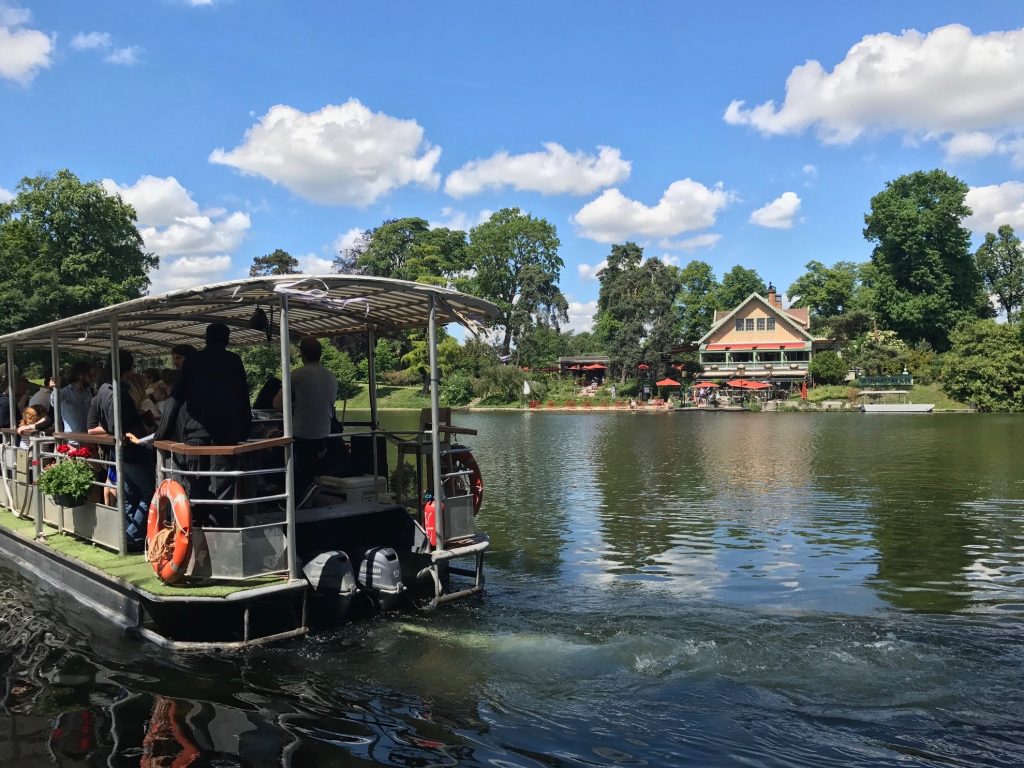 Le Chalet des Îles is only reachable by boat, making it even more charming and exclusive of a destination.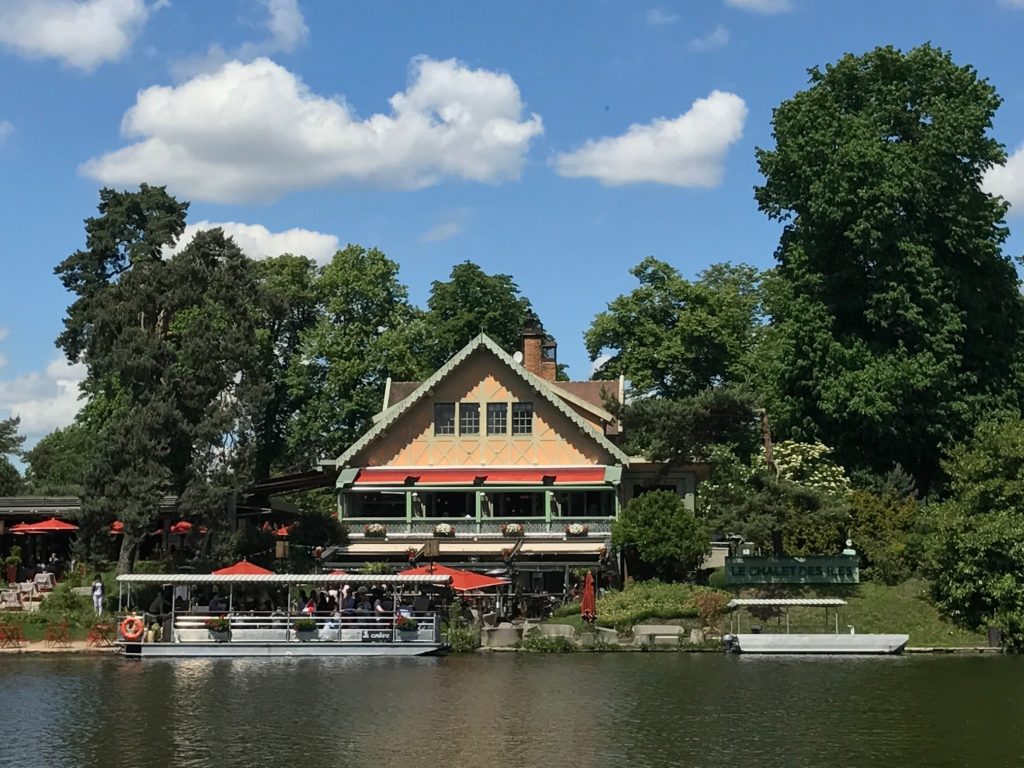 Once seated in the outdoor terrace, the ambiance was relaxed yet elegant. Eyeing the copious buffet, I could tell we were in for a treat. The waiter confirmed this as he came over with two glasses of champagne and motioned us towards the selection of seafood, meats, cheeses, vegetables, fruits, sweets… And so began our feast.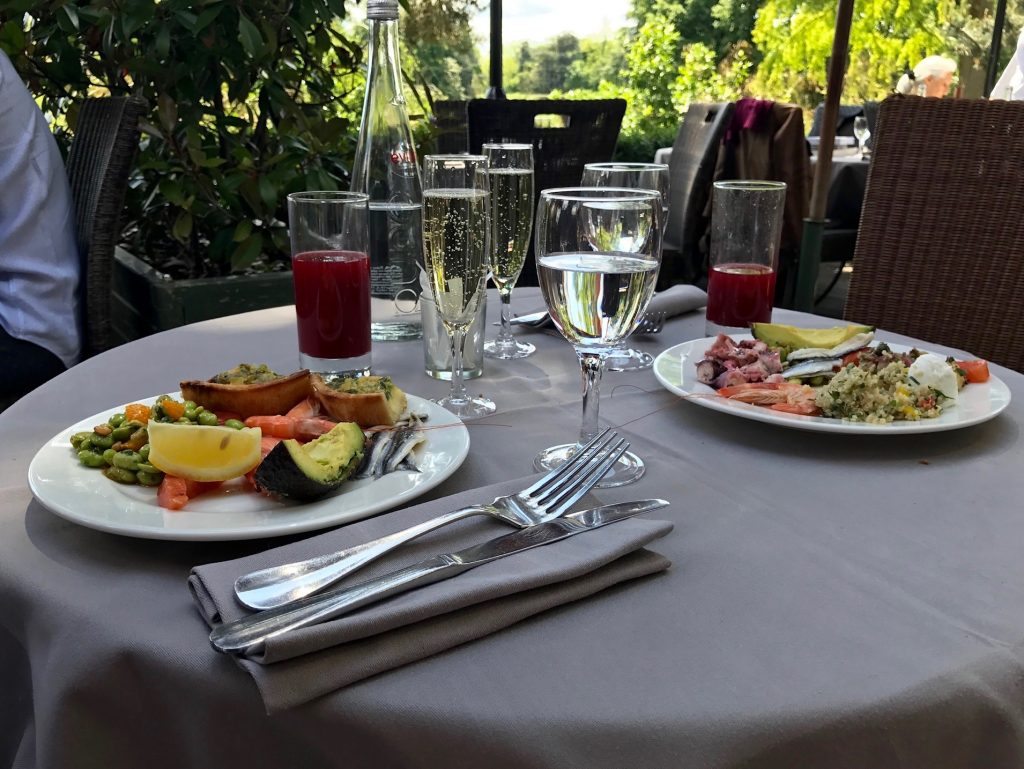 We ended with dessert which was a mouth-watering sight for a sweet tooth like myself. It was hard to choose!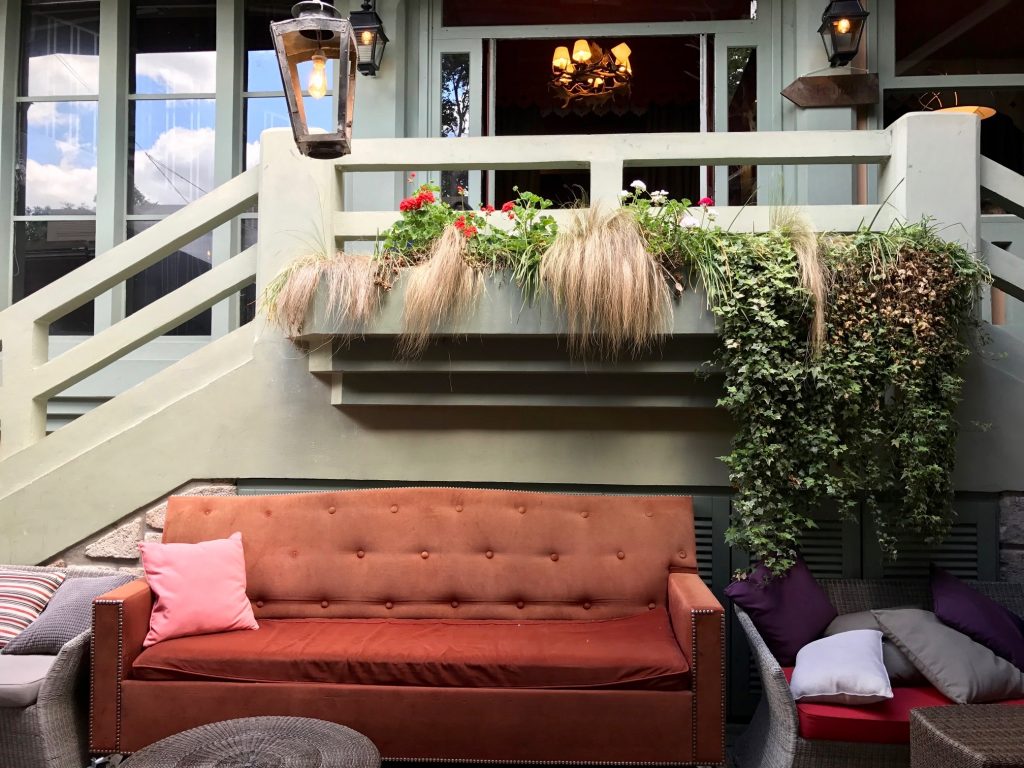 After a final coffee and a little exploring of the chalet, we were ready for a walk around the islands.
What we discovered were secluded spots for picnicking; children playing in the grass; couples floating on the lake in rowboats. What a picturesque weekend paradise! Well worth the 30 minute bike ride from the Marais.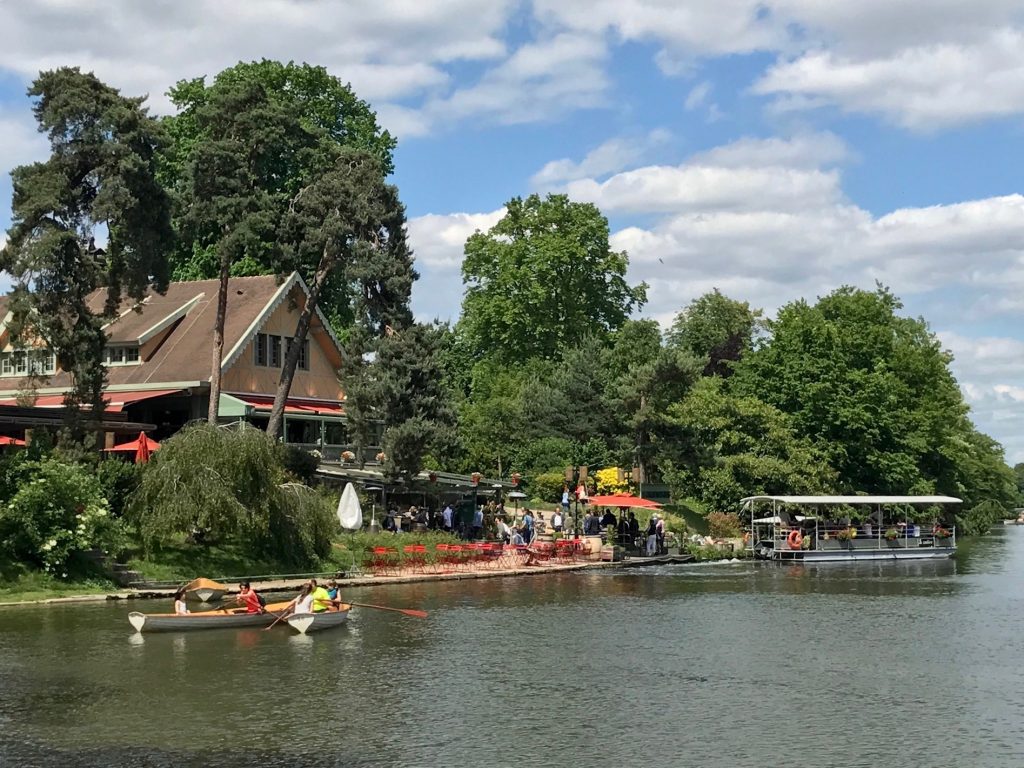 We could easily have spend the rest of the afternoon basking in the sun, book in hand. And this is certainly what we plan to do next time, after brunch of course.