Once upon a time, in what now feels like another lifetime, I worked on Madison Avenue. Just down the street from my office sat the Library Hotel, and I would often pass it during my lunch break, wondering what lay beyond it's scholarly doors, was there really a library? On this trip to New York, being an avid reader, I booked a room and planned to find out.
Stepping into the hotel feels like entering a library, books and card catalogs lining the walls.
What I soon discovered was that the concept of the Library Hotel is inspired by the Dewey Decimal system. As per this famous method of classification (developed by Melvil Dewey in the US in 1876) each of the 10 guestroom floors is dedicated to one of the 10 categories of the Dewey Decimal System. In turn, each of the 60 rooms are filled with books and art concerning their unique topic. With over 6,000 books, there is plenty to read!
The theme of our room was mysteries, how fitting for a mysterious night in Manhattan!
With an impressive view of the New York Public Library, I truly felt surrounded by literature.
Venturing outside, the city lights shone brightly, with regal Grand Central in the distance.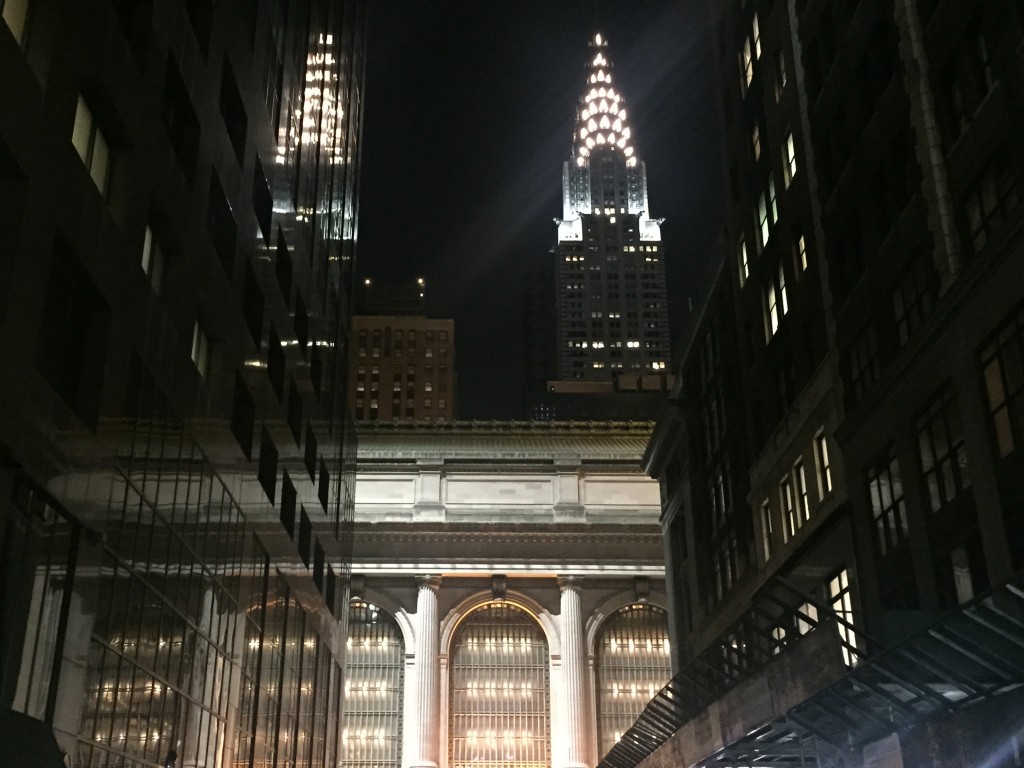 During the complimentary buffet breakfast we met fellow travelers from around the world.
Most enchanting of all are the views from the Writer's Den and Poetry Garden on the 14th floor rooftop. By night it becomes Bookmarks Lounge, serving literary inspired cocktails.
Where better to read the New York Times or a good book, over a cup of coffee and a view.
I can't wait to return to the Library Hotel, a literary haven in the heart of New York City. Next time the romance room?