Planning a wedding in Italy I have been learning many of the traditions. Aside from the fact that you don't dance at Italian weddings (a tradition I plan on breaking), I am looking forward to our 'traditional' Italian wedding and all the customs that come with it, with a few nuances of our own.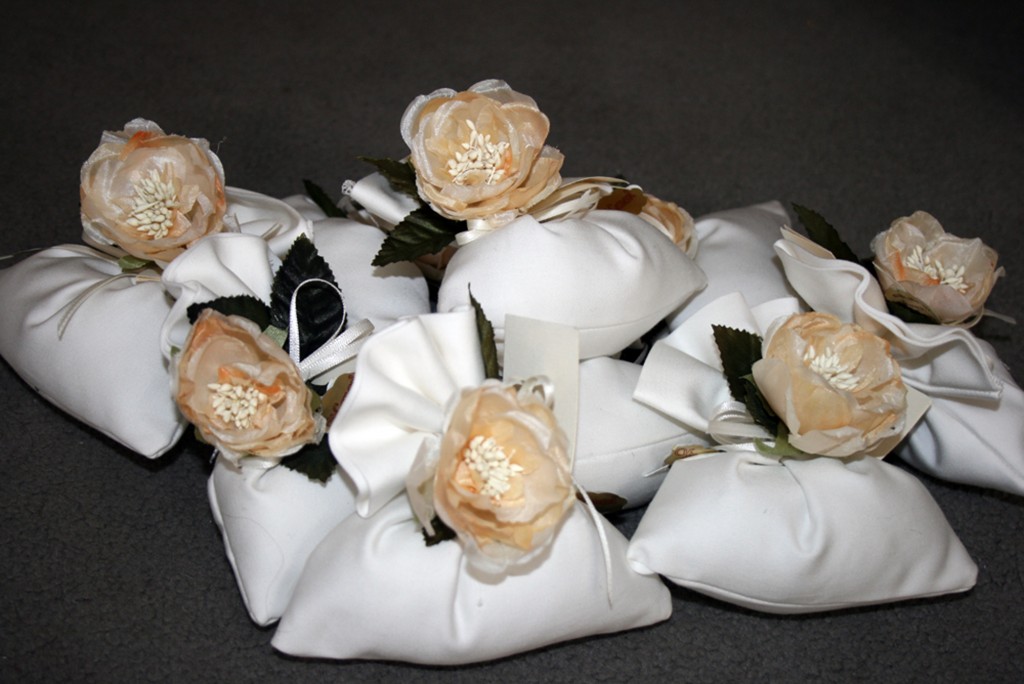 One particular tradition I am very fond of is Confetti. (Not at all the paper confetti we are accustomed to in the US.) Italian wedding confetti are white candied almonds bundled into personalized little sachets of five almonds, representing the qualities that must always be part of the new couples life: Health, Fertility, Longevity, Happiness and Wealth.
I had the sweet privilege of tasting the many flavours of these candied almonds. A few of my favorites included white chocolate, toasted hazelnut & pistachio. Is it possible to overdose on these sweet treats? Yes! In the end we opted for the traditional almonds.
Each of these little bags are then distributed to anyone that the family, in this case the groom, has known throughout their life. And in a small village like Monterosso, that means nearly everyone! In turn, those people (roughly 300) often give a small gift or gather at the church to admire the bride and groom. I too gave a few away to those I knew would appreciate this custom.
Confetti is also distributed at other momentous occasions, varying in color depending on the celebration. White for the Wedding, the First Holy Communion and Confirmation, pink or blue for Baptism, green for Engagement, red for Graduation, silver for 25th wedding anniversaries and gold for 50th year of marriage. (Many more almonds to be tasted and shared in the years ahead…)
Where did the Confetti tradition originate? We can thank the  Ancient Romans.