Having been to Miami over a dozen times for both work and play (namely Art Basel for the latter), I usually found myself nestled into a hotel in South Beach, along with everyone else who escaped to this sunny enclave. This time however, I explored a new area, removed from the crowds and with a charm and distinction all its own. Ten minutes north of South Beach in Mid-Beach sits the recently coined Faena district, Miami's latest It spot. Having experienced the Faena Hotel in Buenos Aires, I could already envision the artful grandeur. Making a name for itself in late 2014 thanks to Argentian entrepreneur Alan Faena and his NY based business partner, this district includes two hotels and a performing arts theater.  I was eager to discover the historic boutique hotel Casa Claridge's, or Casa Faena, once an apartment building built in 1926.
Upon entering you feel transported to another world, one in Spain or even Morocco. The luminous library in the hotel's inner courtyard is well-equipped with literature and design books. I could easily have spent the afternoon here, or reading on the roof deck, but there was a beach umbrella calling my name. We quickly settled into our room, a spacious King with balcony and views to the beach, the next stop.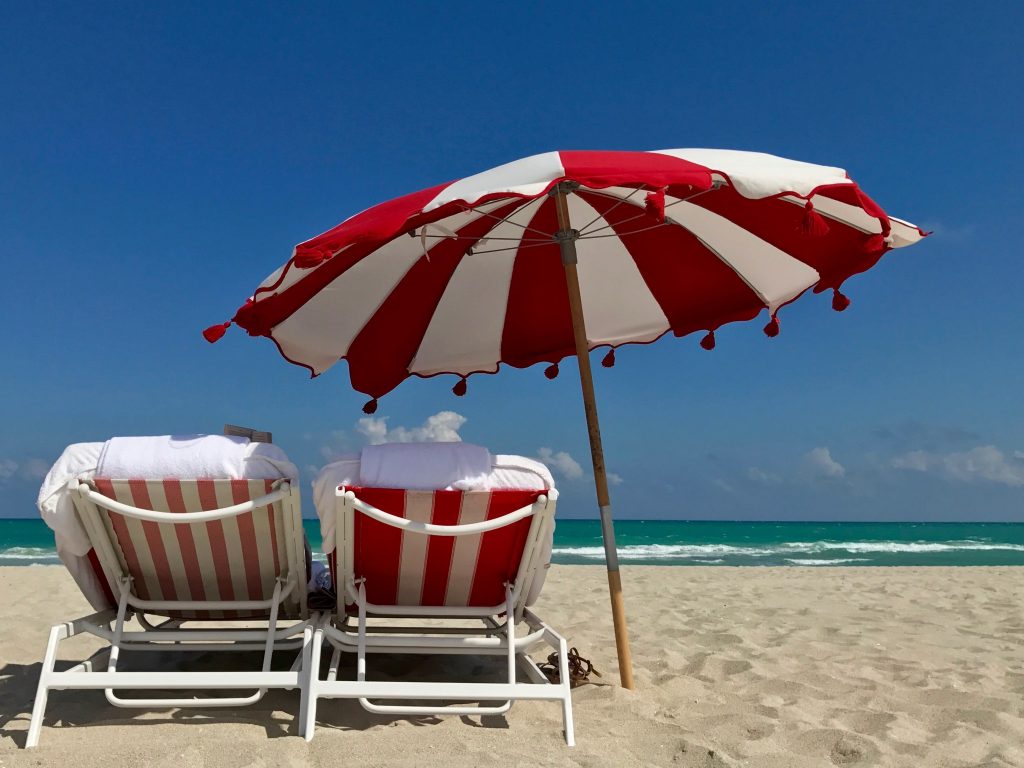 Little makes me happier than a shady spot in front of the sea. With so many festivals and activities going on during Miami's high-season, we were still able to avoid the crowds and revel in what felt like a private beach. Once the sun set we headed to the laid-back Broken Shaker, a stellar bar nearby that opened in 2012, and dined at their new 27 restaurant. The next morning we were back on the beach, with just a quick walk to the Faena family's latest addition, Hotel Faena, opened a year ago.
This modern hotel, a contrast to complement its historic predecessor, was just the place I'd like to check-in to for a few more days. Complete with gym, spa, pool and two gourmet restaurants, there was much to discover. And let's not forget the neighboring Faena Theater, reminiscent of Old Hollywood. A destination unto itself, was there really any reason to ever leave the Faena District?