One of my creative passions (other than designing bags) is decorating. Finding just the right furniture and accessories to fill the space and create a home. Since moving to our new apartment, this is exactly what I have been doing. With the approval of my Italian, of course. (Thankfully, he usually agrees with my taste.) In need of a carpet for the living room I thought why not find one in Istanbul? And with the help of our local friends during our recent visit, that is exactly what we did.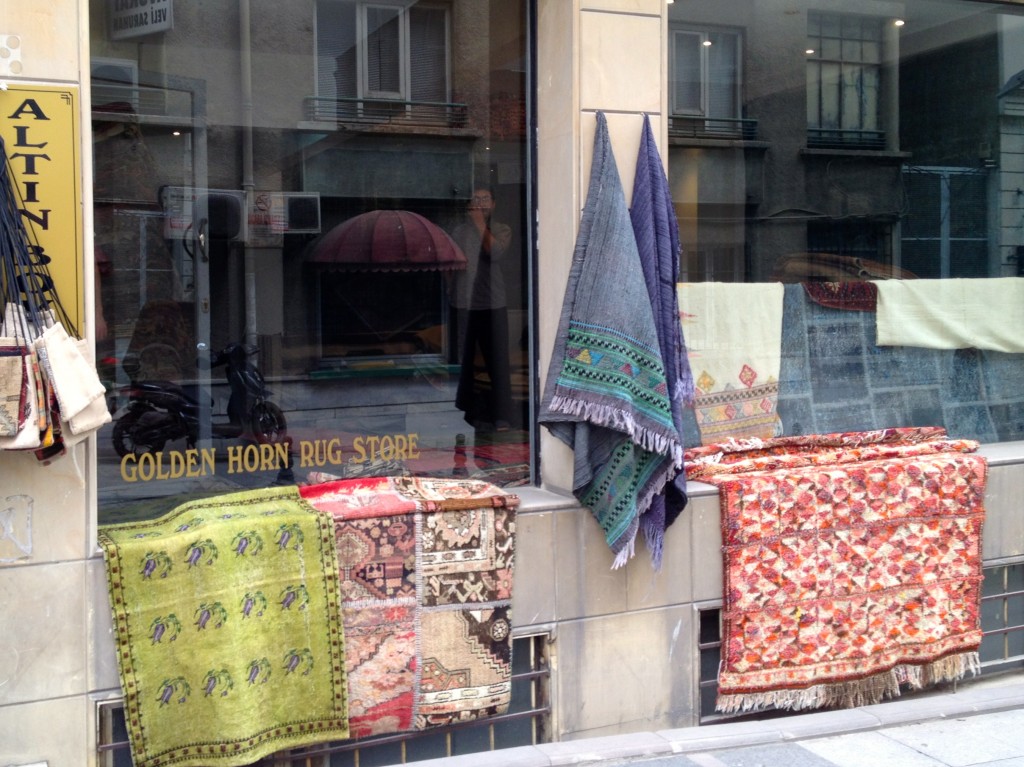 Rather than brave the Grand Bazaar with the tourists, Emre took us to the street of rugs. And there began our hunt for the perfect piece to complete our Parisian mid-century modern salon.
The friendly sales people, who were busy mending a carpet when we entered, were more than pleased to help us, having many options of traditional woven kilims as well as patchwork rugs.
We were shown dozens of rugs, mostly the patchwork style which I had quickly fallen in love with for it's ancient yet modern allure. And then the bargaining began… Which was the chosen rug?
An elegant black and white patchwork, that fits perfectly with our decor, and is the best souvenir we could have brought home. I knew this was our rug as soon as I saw it, but what fun to experience running around the carpet stores! Now perhaps a trip to Morocco for a lamp?