Every year the space within the Grand Palais becomes transformed by a select artist. To date, Anselm Kiefer (2007), Richard Serra (2008), Christian Boltanski (2010), Anish Kapoor (2011) and this year Daniel Buren. Considering that I'm a big fan of his columns at the Palais Royale, I wasn't going to miss this! At first glance, the colorful circles impress by their sheer number… and colors.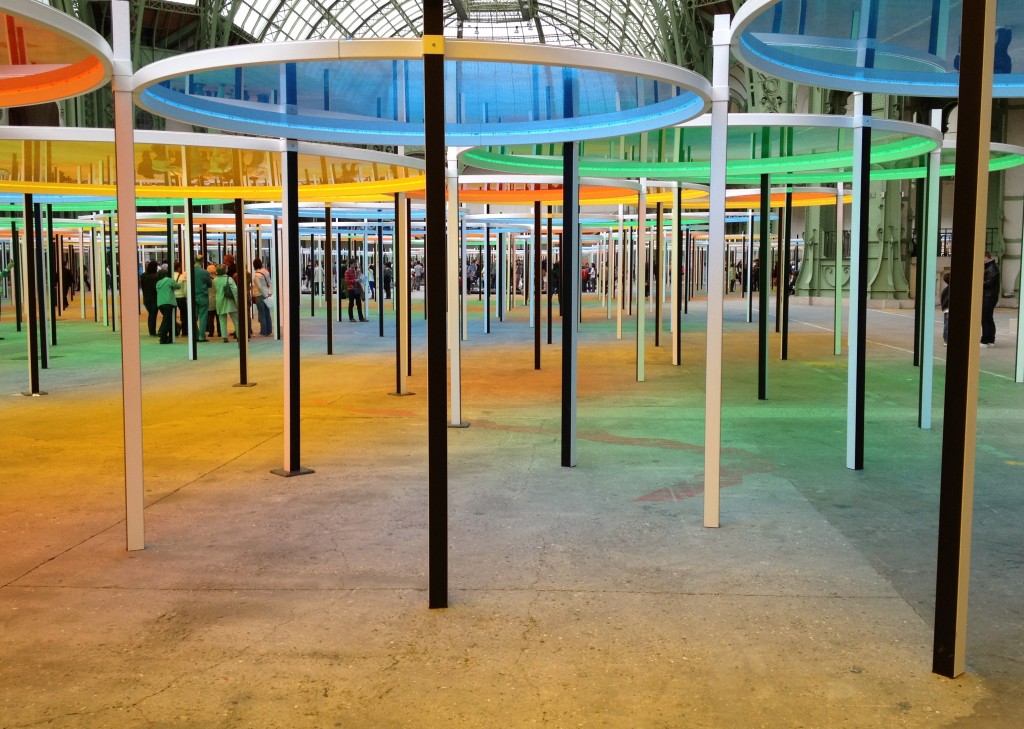 It's not until you look up, catching the light and mix of colors, that you really become mesmerized.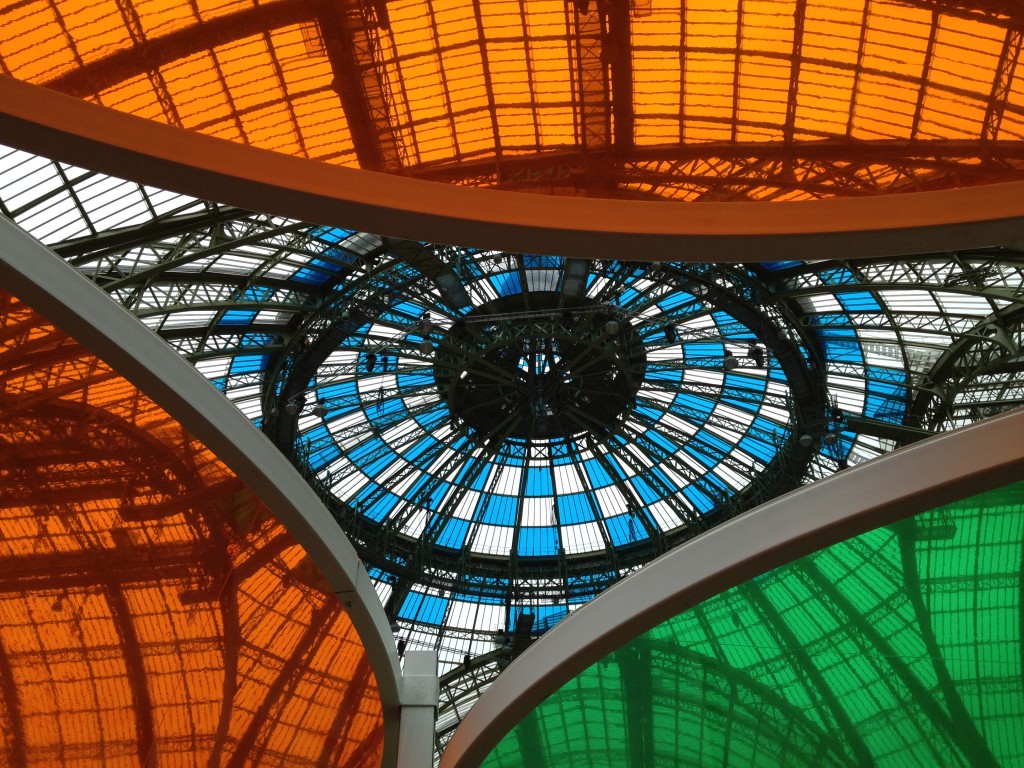 The view from above presents a completely varied and reflective experience.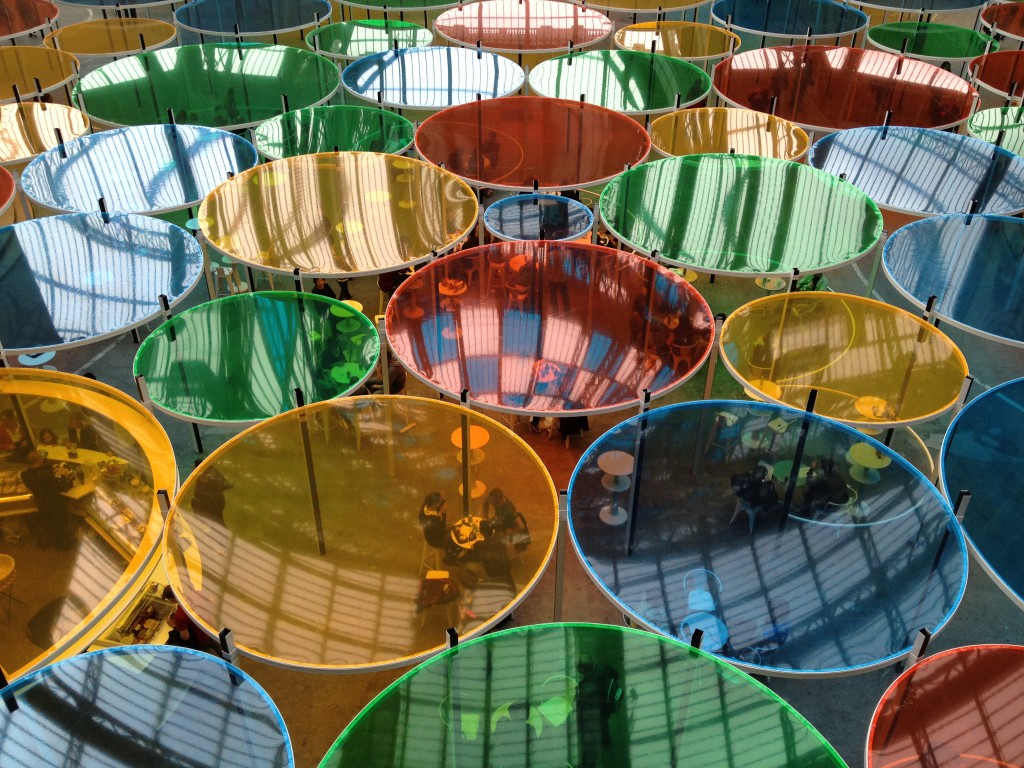 Whether chasing light from below or admiring the view from above, I was impressed. As were the many wide-eyed children and enthusiastic adults surrounding me. A perfect refuge from gray skies.
Grand expo ending June 21st. Whose playground will it become next year?