Is there anything more enchanting than a snowfall in Paris? Perhaps the hidden civilization of Machu Picchu, the rock formations of Cappadocia or the emerald waters of Halong Bay… and let's not forget about India… but still, having seen so much of the world, the beauty of Paris is unique. As though the city were not solemnly spectacular enough clad in it's usual hues of gray blanketed by a sky of blue and pink. A coat of white creates an even greater feeling of serenity. Mostly due to the fact that the city almost literally shuts down. All sense of order is lost and even the trusted boulangerie might be taking a snow day. All adding to the appeal of a city that sleeps. Especially in the winter.
Before the snow turned to hail and inevitably ice, I captured a little beauty of my Haute Marais, at that perfect moment when the light was falling as I so eloquently tried not to.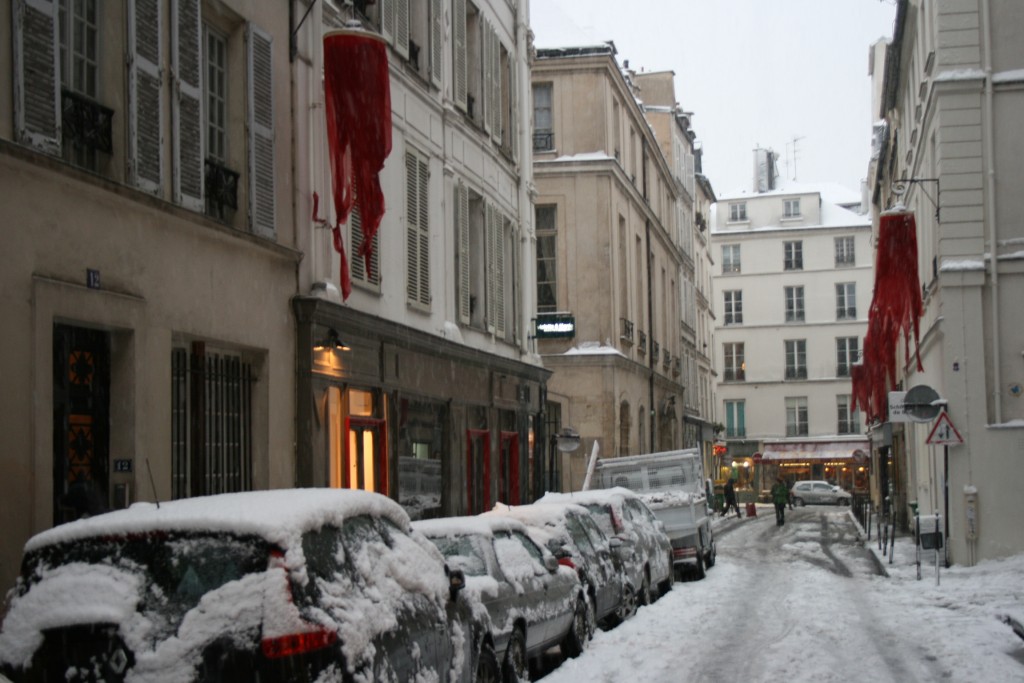 The Picasso Museum looking very dignified in it's coat of winter white.
Is this not one of the most magical streets in the world?