Clandestinely situated down a long alleyway on an unassuming street in the 9eme arrondissement, sits the house of painter Ary Scheffer, also known as the Musée de la Vie Romantique (Museum of the Romantics). How did I not know about this earlier? I decided to venture there on a sunny morning, with friend and fellow romantic Jacquelyn, to explore this artist's home, dedicated to the arts and literature of the first half of the XIXth century. Truly a hidden gem!
It is here that much of writer George Sand's memorabilia are displayed including portraits, pens, jewelry… even her hair! An impressive collection. Incidentally, this famous writer and mistress of Chopin, once lived on my street in the Marais!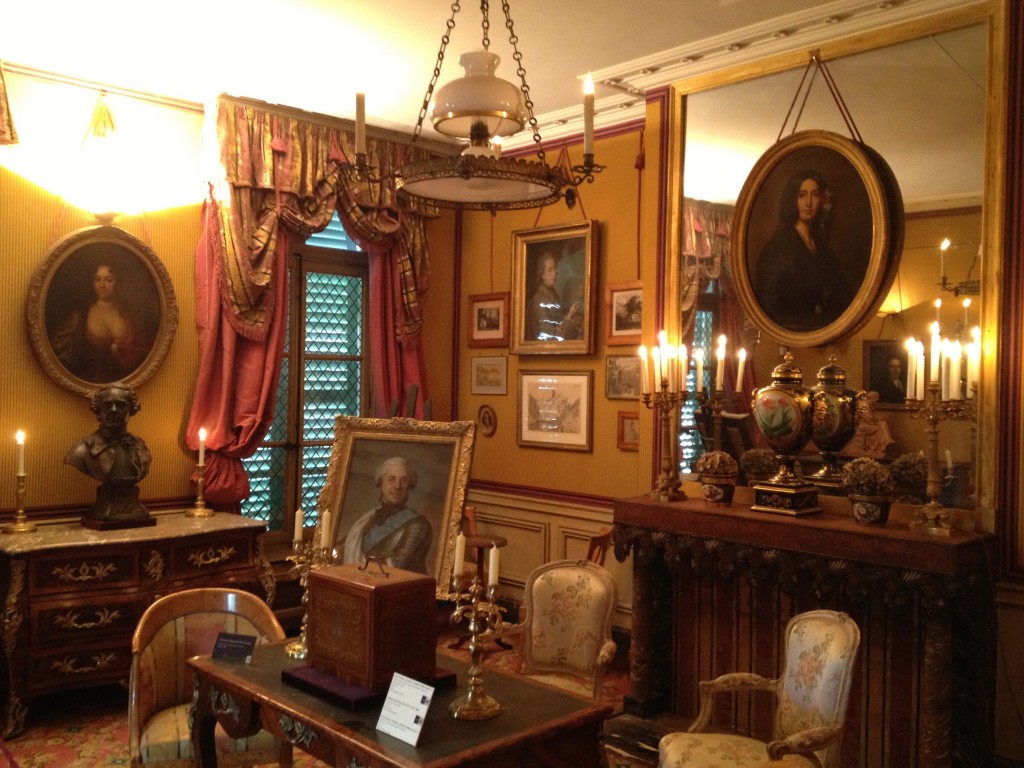 After touring the house's many chambers, filled with landscape paintings by George Sand and portraits by Ary Scheffer, we took our romantic musings to the garden.
A memorable morning spent with the romantics… and a new favorite hideaway in Paris.
Musée de la Vie Romantique
16 rue Chaptal 75009