As the days turn shorter and winter begins to make its presence known, I turn towards the sweet side of life in Paris. Having sipped chai in nearly all of the five star tea salons, each one is an experience in itself. France does excel in its pastries after all, and having a sweet tooth, I'll try any sugary concoction whipped up by a respected pâtissier. My most recent experience in l'heure du goûter, as the French call snack time, was by the skillful hand of Pastry Chef Cédric Grolet at Le Meurice, with world renowned Alain Ducasse at the helm.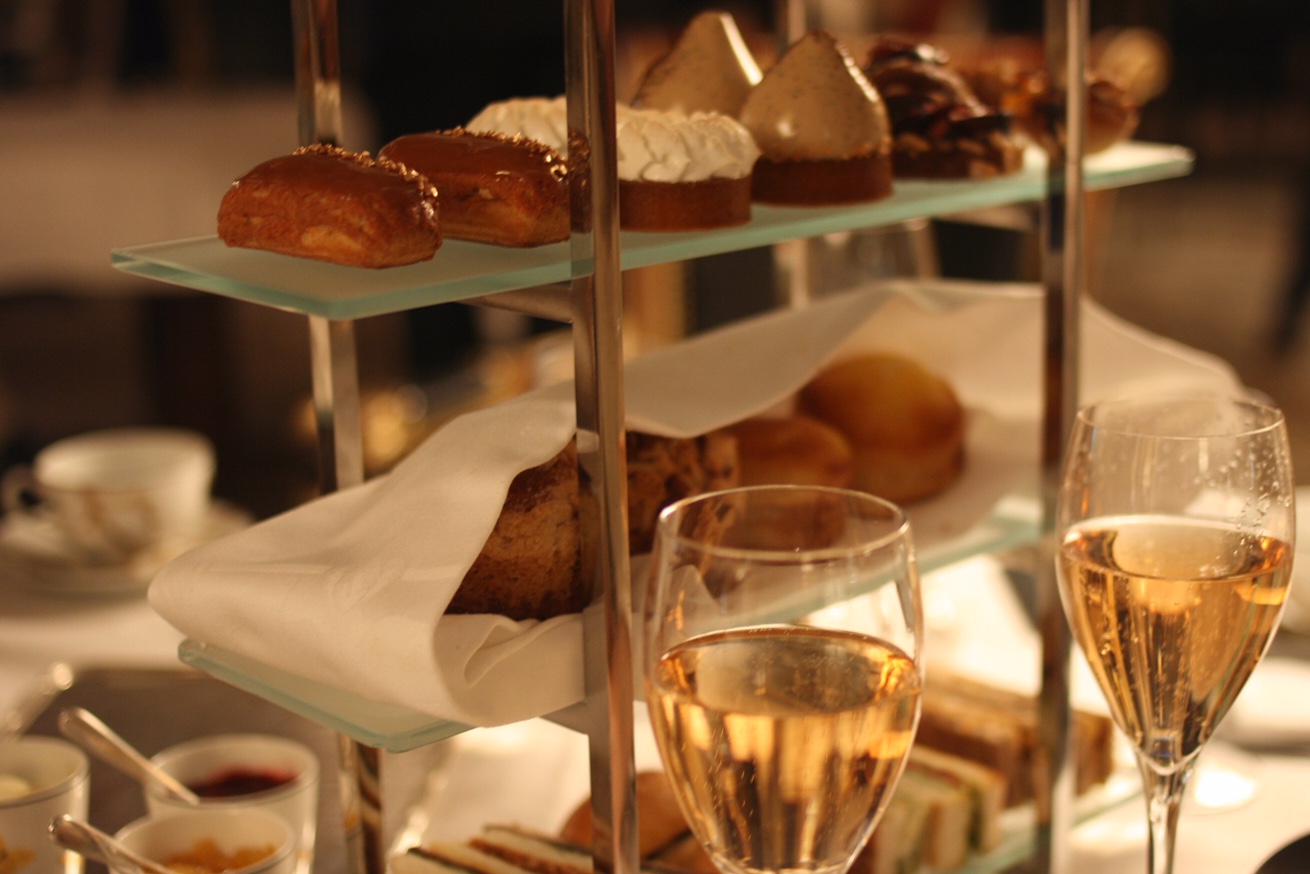 Joined by two gourmand friends, we sat in the elegant restaurant Le Dalí, and started our high tea with a glass of bubbly, French style. What I immediately noticed were Christophe Robin's Little Indulgences, warm finger sandwiches prepared to order. How divine! And I hadn't even brought my attention to the sweet portion yet.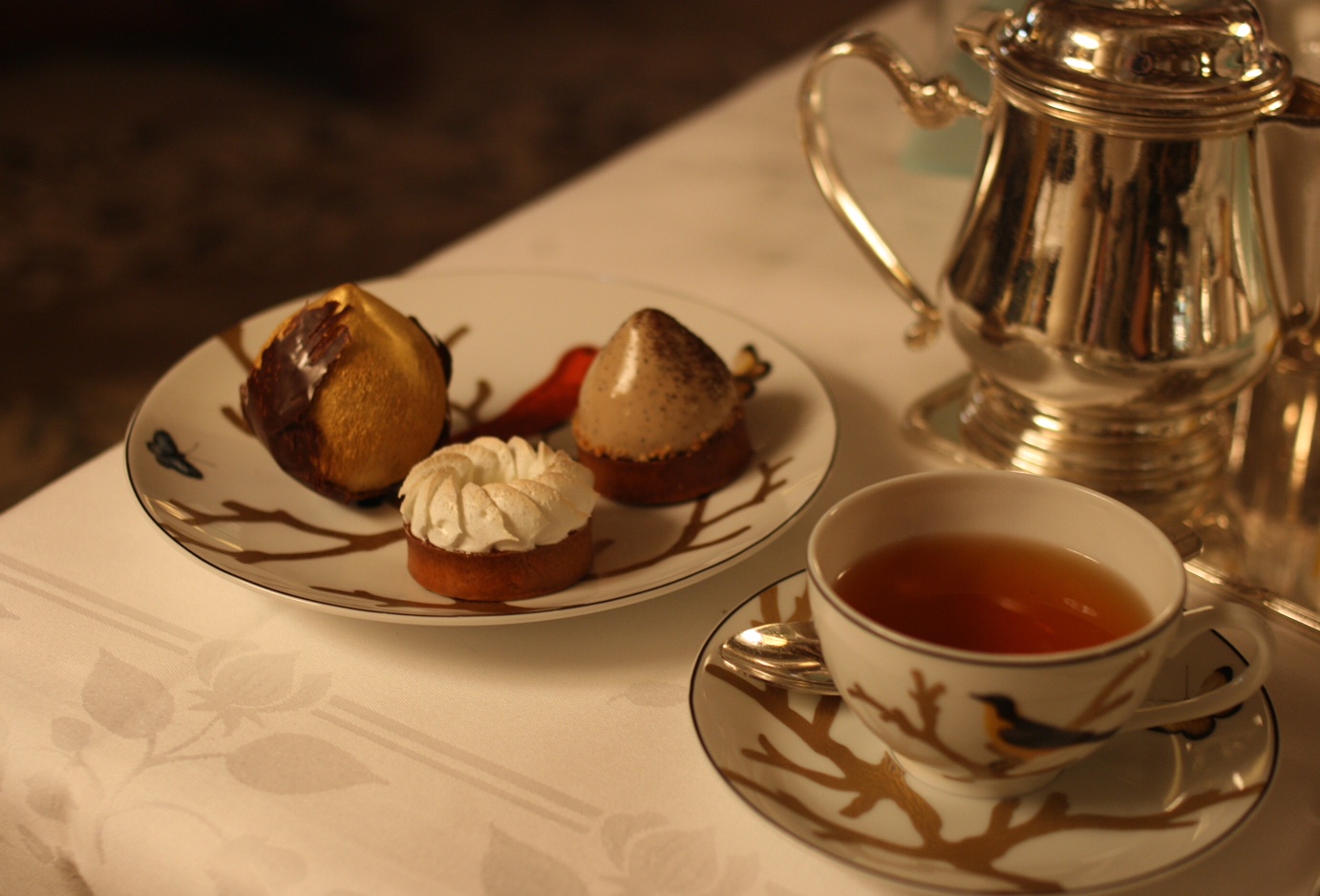 The trays were stacked high with homemade sweets and scones with cream, each more delicious than the next.
As an unexpected bonus, the most delicious madeleines were served to us, fresh out of the oven. But what took the cake was the Hazelnut, a rich and chocolaty dessert that must be tasted to be truly understood.
The afternoon was long and luxurious! Leah Walker, fellow traveler, donned her new rive droite tote in high style. Along with writer Mary Winston Nicklin, we indulged in a tea time to remember. Until next time, ladies!