While the Italians were in town we took them to Versailles. Just in case they weren't thoroughly impressed from day one in Paris.
As excited as they were to visit this 17th Century Château, I was equally excited to view the current Murakami exhibit, a source of controversy since its inception in mid-September. I was determined to find all 22 works by Takashi Murakami, including the 11 created specifically for the show, and to discover what all the hype was about. All this while enjoying the splendor of Versailles, which I had previously visited as a student, back in the days when art was confined to museums and galleries.
My first impression was disdain as I felt too distracted by the art to pay much attention to the grandeur of the architecture. That quickly turned to child-like curiosity, as I entered each ornately decorated room, eager to discover which brightly-coloured creatures lurked behind the corner.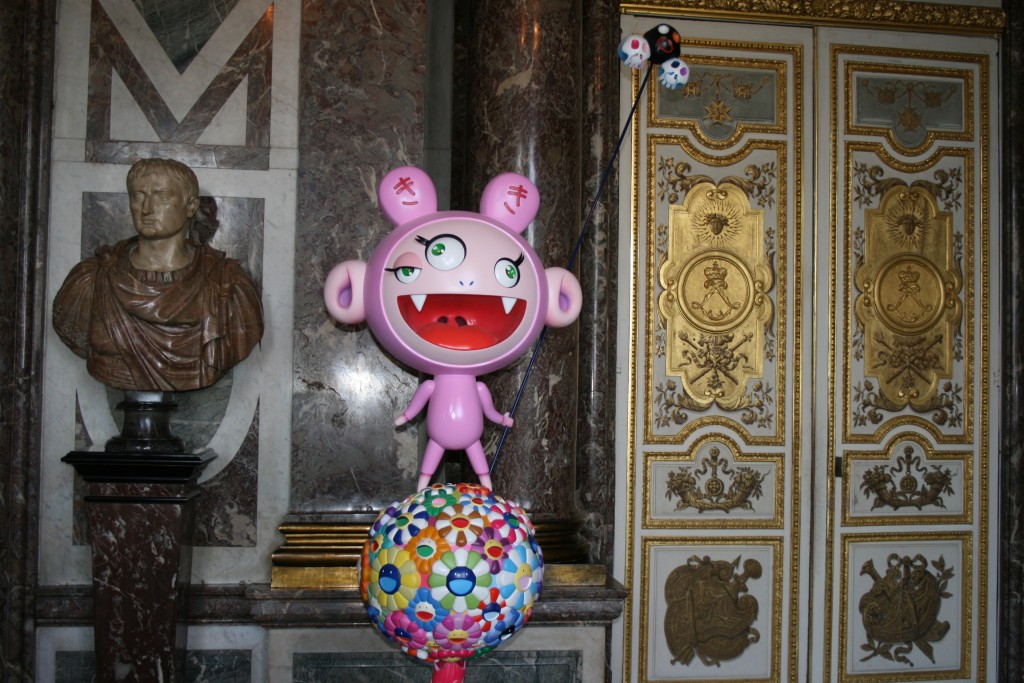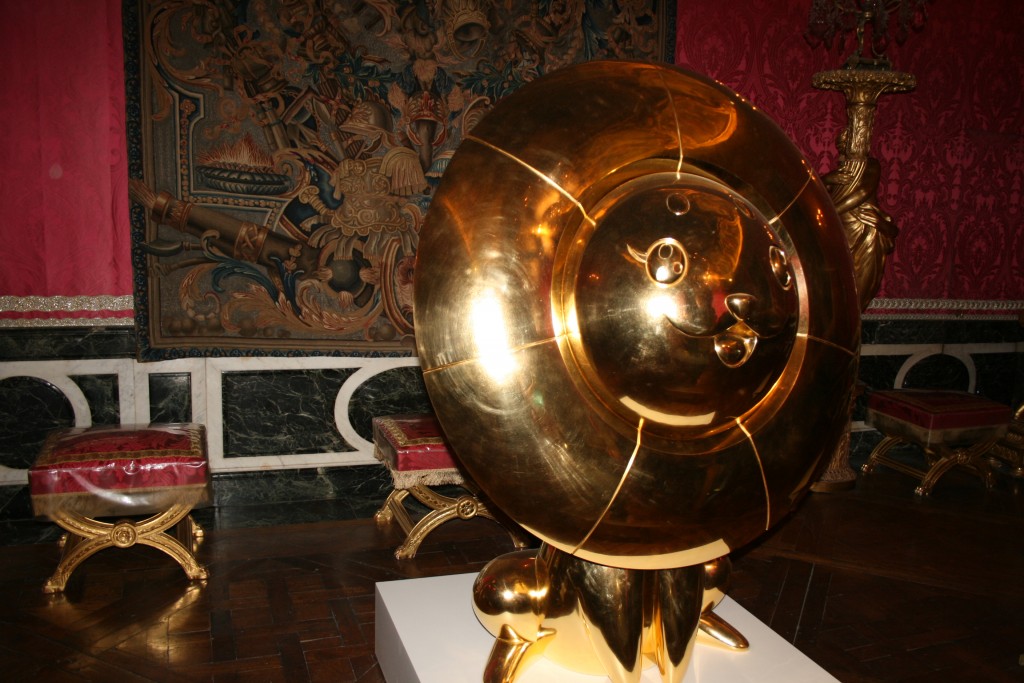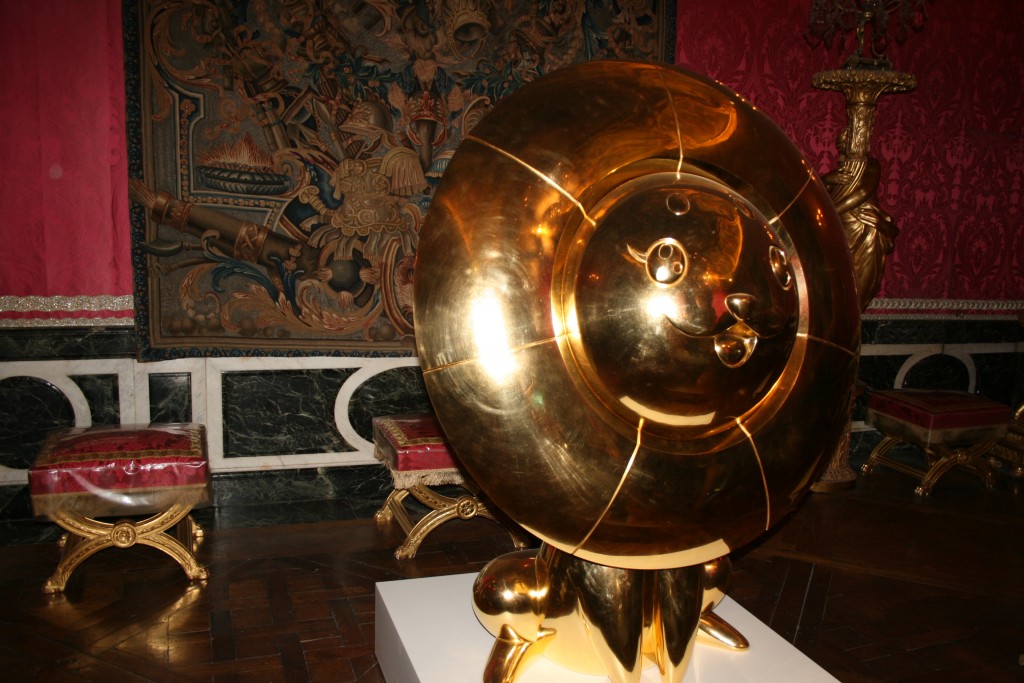 It was the unique contrast in the Baroque setting and the art that held my interest.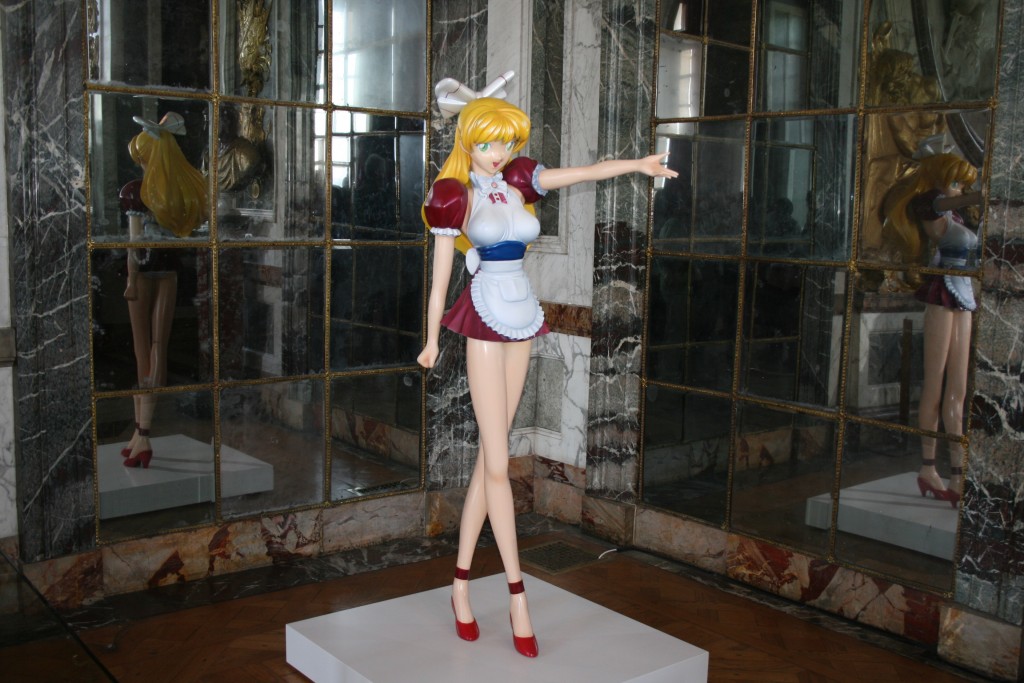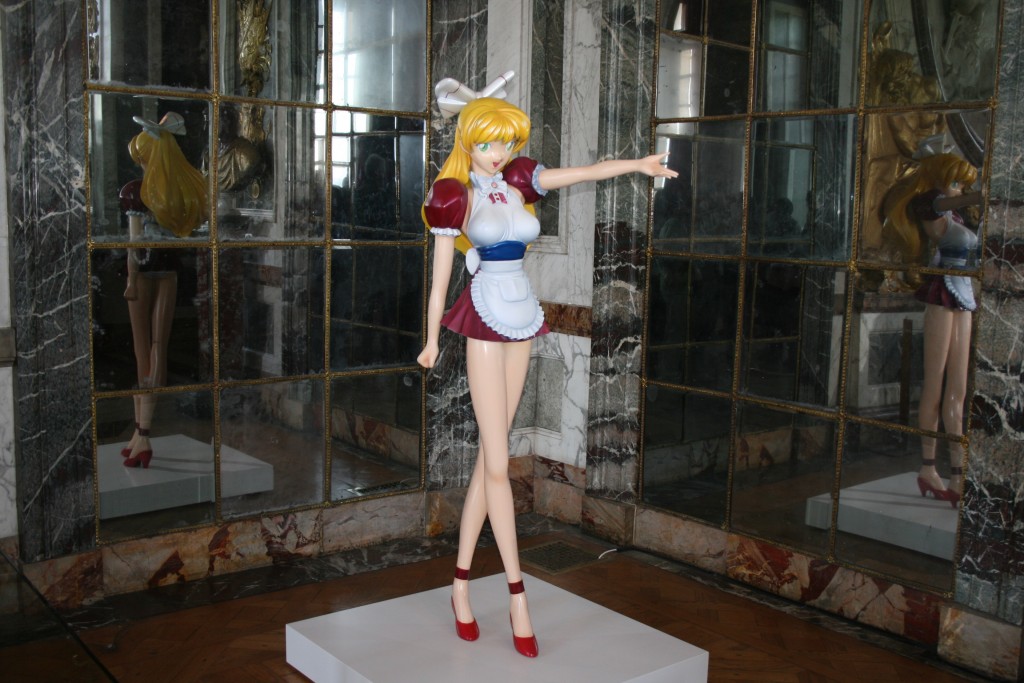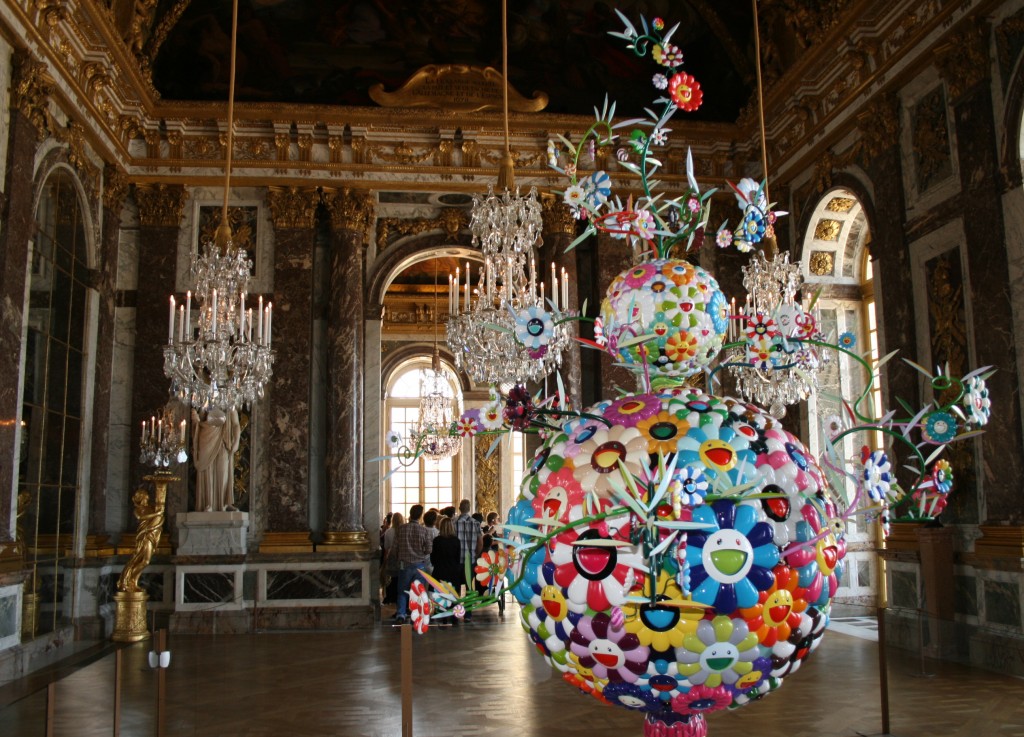 During this tour, I wondered to myself what exactly was the motivation for France to curate such a show? Setting the precedent with Jeff Koons' exhibit in 2008, were they attempting to position themselves as provocateurs in the art world? Or perhaps this is all a political ploy to strengthen relations between France and Japan. Whatever the reason, I was throughly entertained and enjoyed it more than not. The Italians thought it amusing but lacked my enthusiasm. The French tourists, upon over-hearing several conversations, were deeply dismayed. (Right-wingers no doubt.)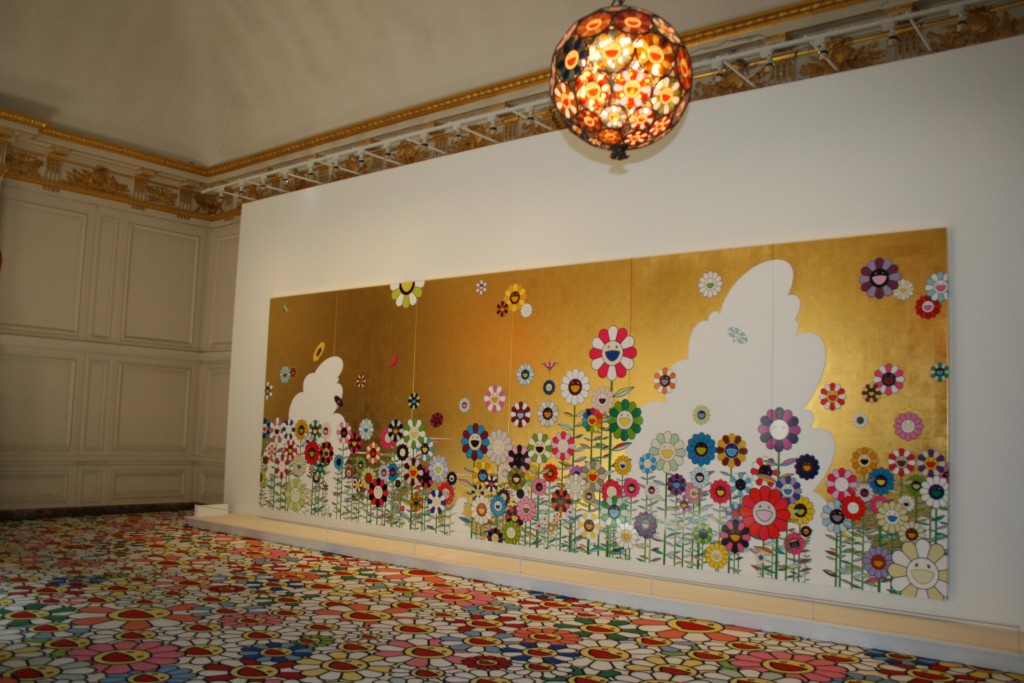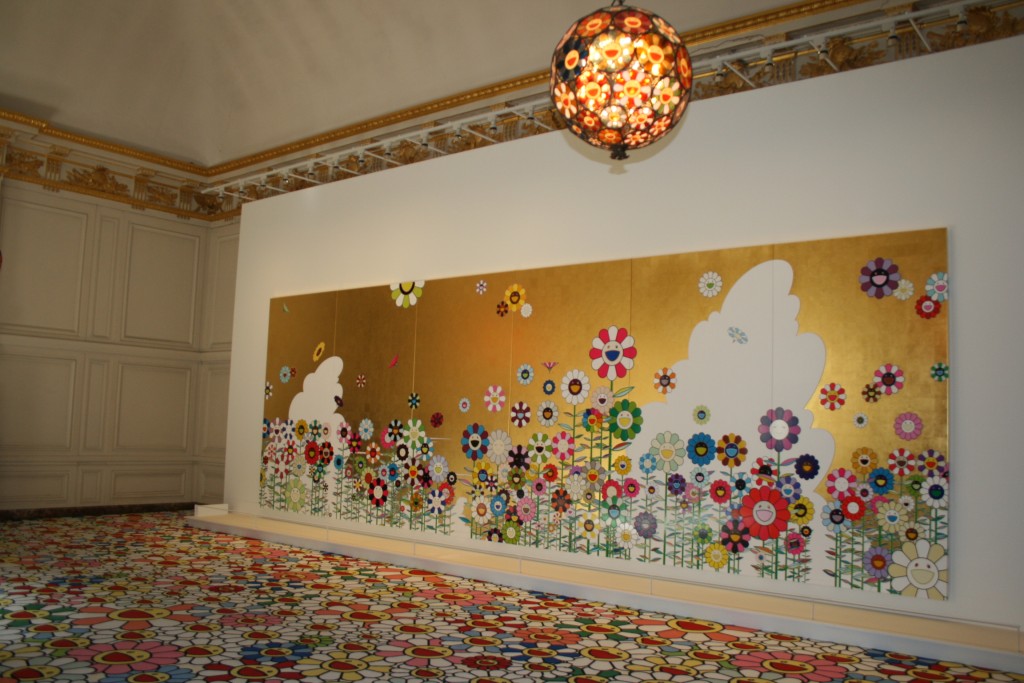 The final room held no 17th Century distractions, merely smiley flowers to lighten the mood.
For those confused about how modernity can find a home within the walls of history (myself included), Curator Laurent Le Bon offers a little clarity, "The unique experience seeks above all to spark a reflection of the contemporary nature of our monuments and indispensable need to create out own era."
Still confused? In this video which takes you on a tour of the exhibition, Murakami explains his reasoning behind working so diligently to create his manga universe at Versailles. What I found interesting is how he defines space in France versus Japan, two very disparate cultures. "In France you have this tradition to conquer and manage space and to represent it in three dimensions. In Japan, there is this tradition to flatten out reality to take a real three dimensional space and transform it into two dimensions."  Another interesting note, Murakami considers his work somewhat like origami which can be manipulated in various ways. I would have to agree.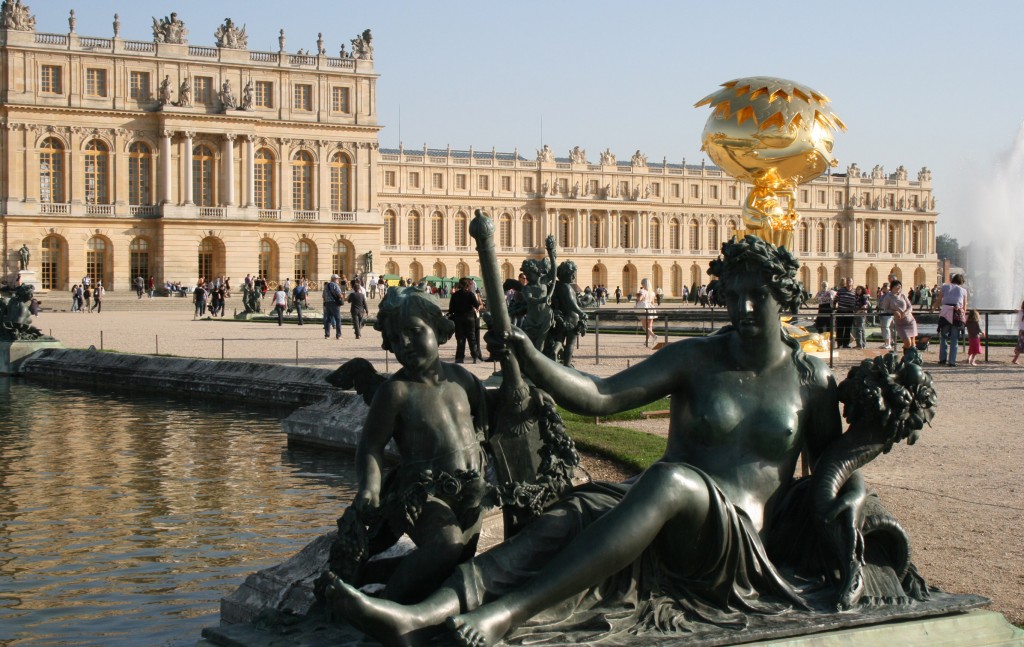 The grand finale in the exhibition is the Oval Buddha in the garden. Very grand and very gold. If you have not yet experienced the controversy, the show is up until December 12, 2010. Well worth it!
Still, I am left to wonder, should modern art find a home in history?