Often I walk past Hôtel de Ville, Paris' City Hall since 1357, and always I wonder what the interior looks like. This neo-renaissance building houses the local administration, and since 1977, the Mayor of Paris. Rebuilt after the original burnt down during the Paris Commune in 1871, it sits close to the Seine, bordering the famed Marais and attracting all who pass by its regal structure. Very often an art exhibition takes place within or outside its walls.
Every September, Les Journées du Patrimoine or Heritage Days, envelop Paris. For these 2 days it's possible to visit monuments & sites usually not accessible to the public, for free, if you don't mind standing in line, sometimes for hours.
Finally, I decided it was time that we discovered what lay on the inside of Hôtel de Ville.
With barely a line, we were quickly inside. Immediately I was taken with the elegant room created as a replica of the Hall of Mirrors at Versailles. The rich details were impressive!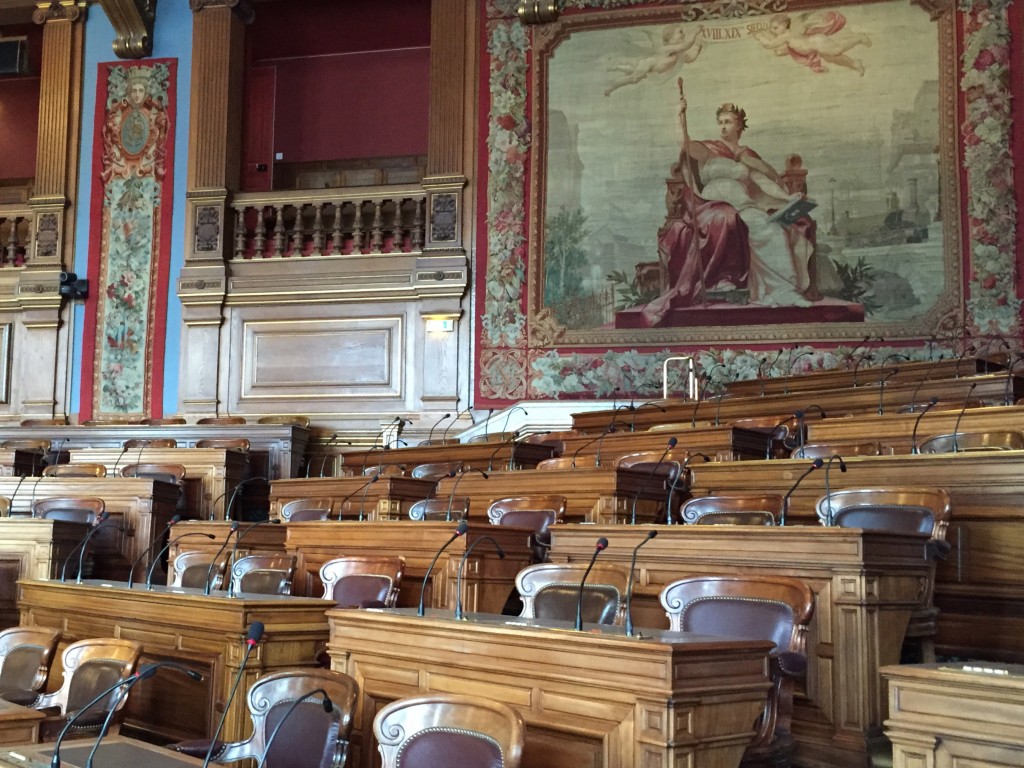 We entered stately rooms where important judicial decisions were made, and corrected.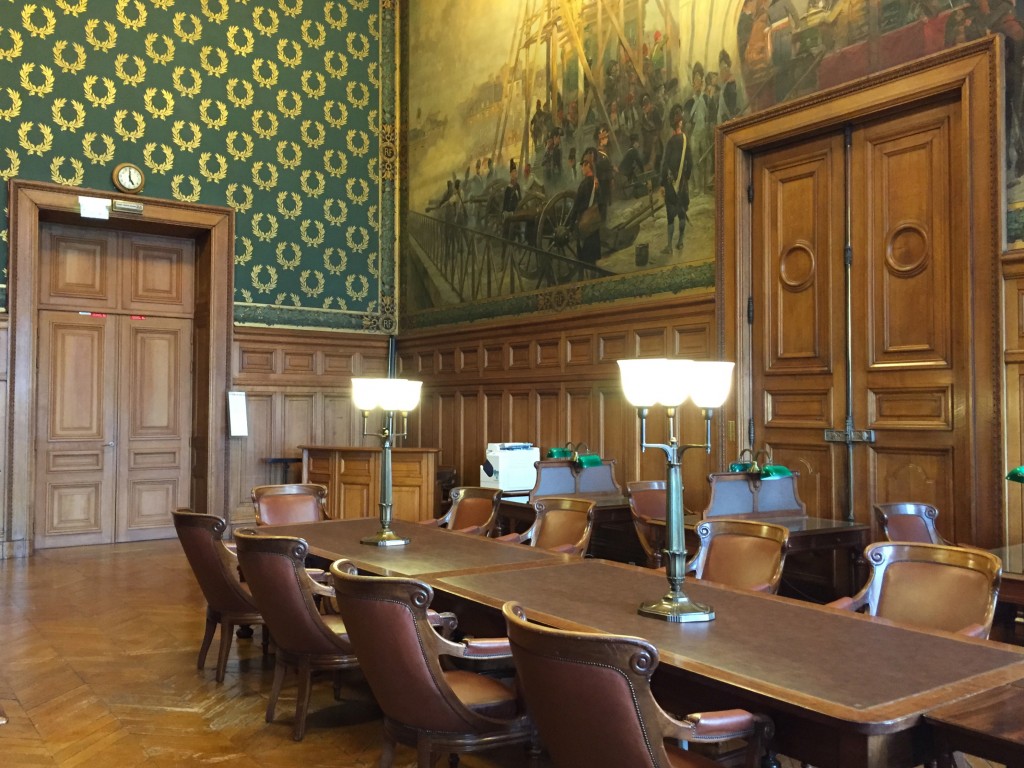 I was pleased to view so much unique art, particularly in the office of Mayor Anne Hidalgo.
Twice a year the art changes, creating a rotating exhibition filling many of the chambers.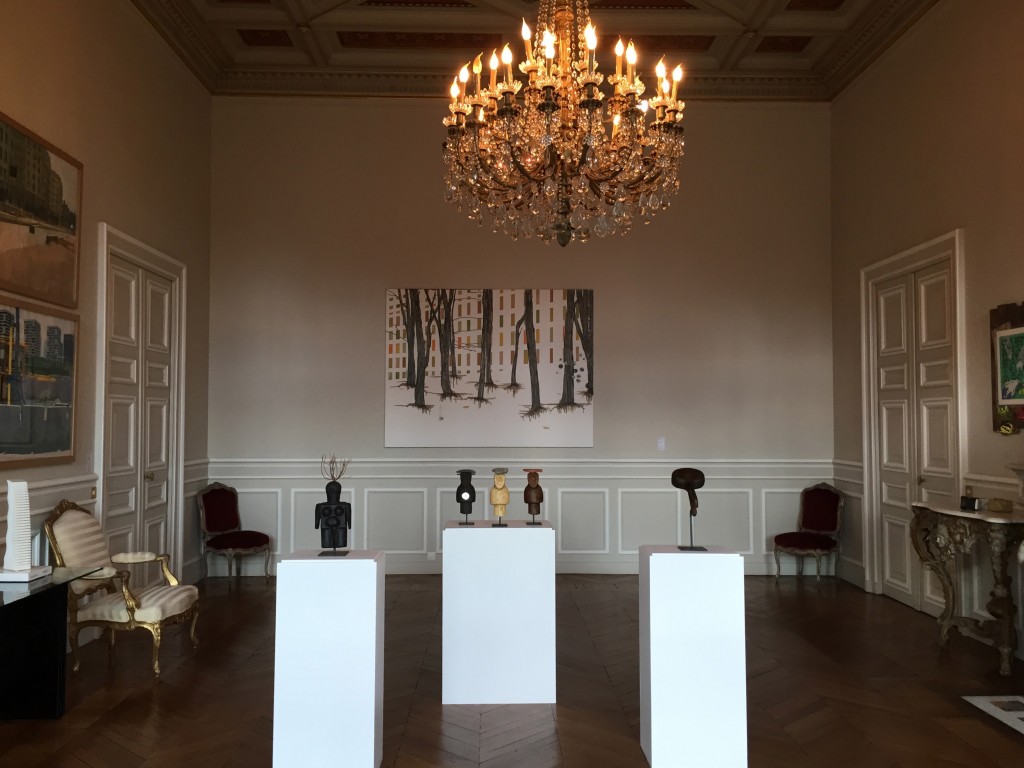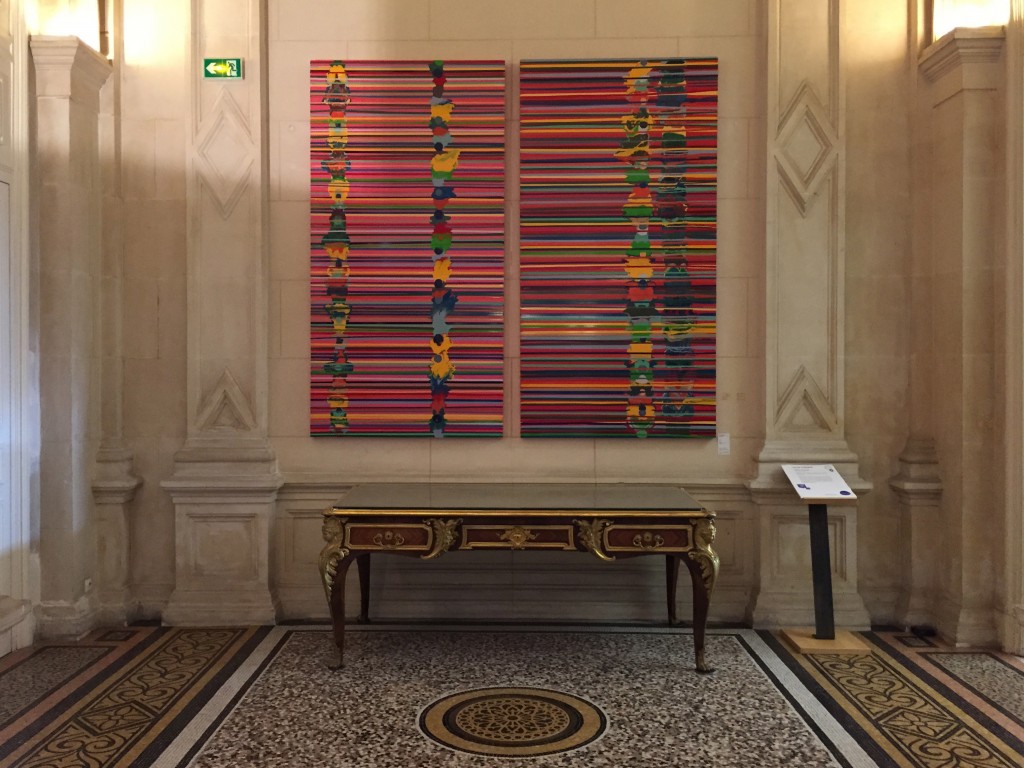 By the end of our visit, we learned that Hôtel de Ville is in fact open for free tours by appointment. This means that next year we'll be visiting Hollande at the Élysée Palace…