As anyone who has traveled around the Greek islands knows, you must plan your island hopping well, as boats tend to be infrequent. Years ago in Fourni, no boat arrived or left for three days due to rough seas. All part of the adventure! In order to make our way to Serifos in the western Cyclades, we had to stop at Paros, but decided to explore the smaller island of Antiparos instead.
After discovering what proved to be a charming village with chic boutiques, (ideal for my bags), we boarded an early morning boat for Serifos, less touristic and more off the beaten path. Perfect.
 What's most unique and spectacular about Serifos (though each island possesses it's own unique charm) it that the Hora (main village) sits high above the island, at once dramatic and regal.
With a car in tow, we began to explore the island, enjoying the views from the Hora to the port.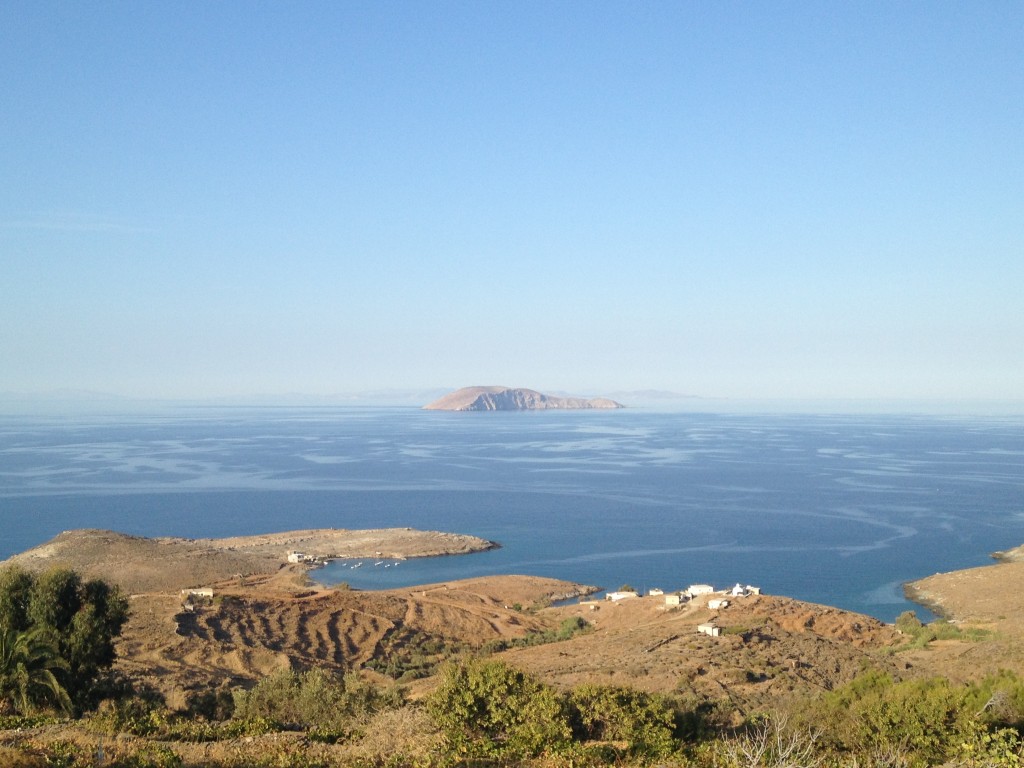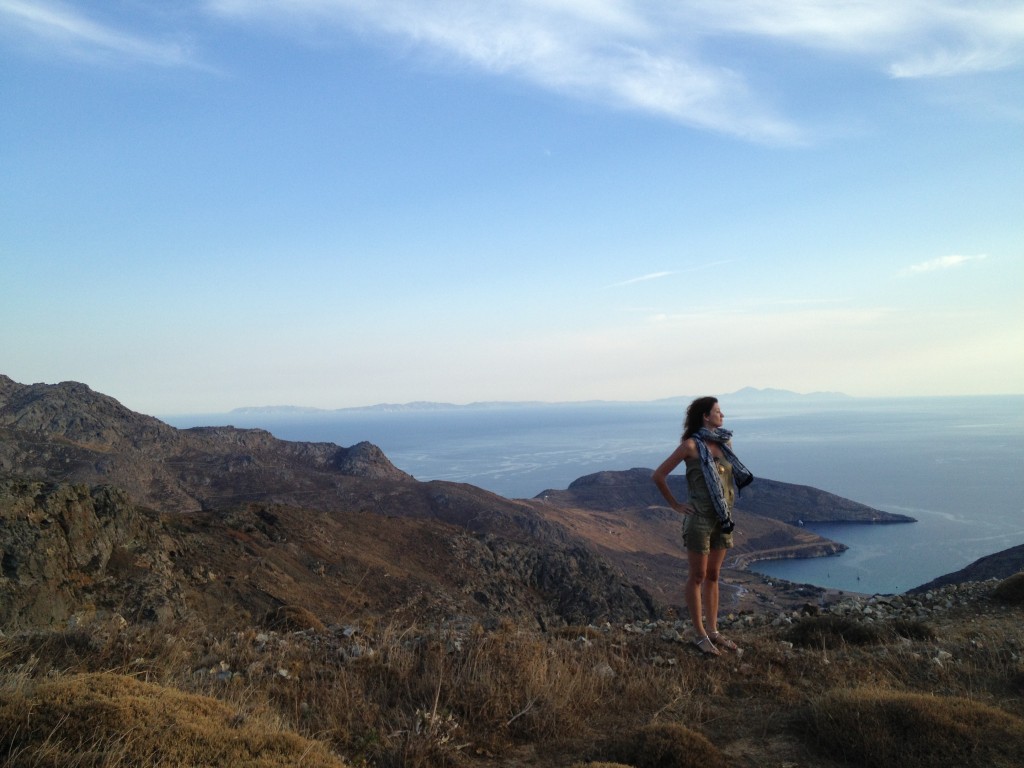 And what did we find when we drove down the long windy roads with barely a sign or soul around?
Remote beaches boasting crystal clear waters, surrounded by natural cliffs. Truly a paradise found!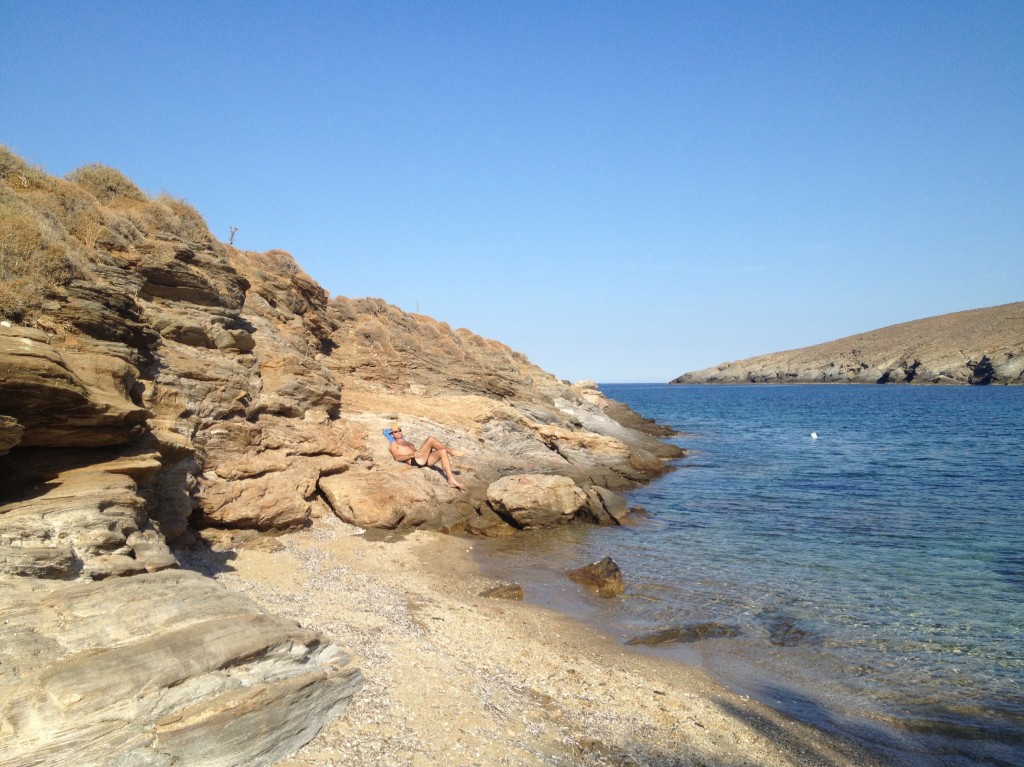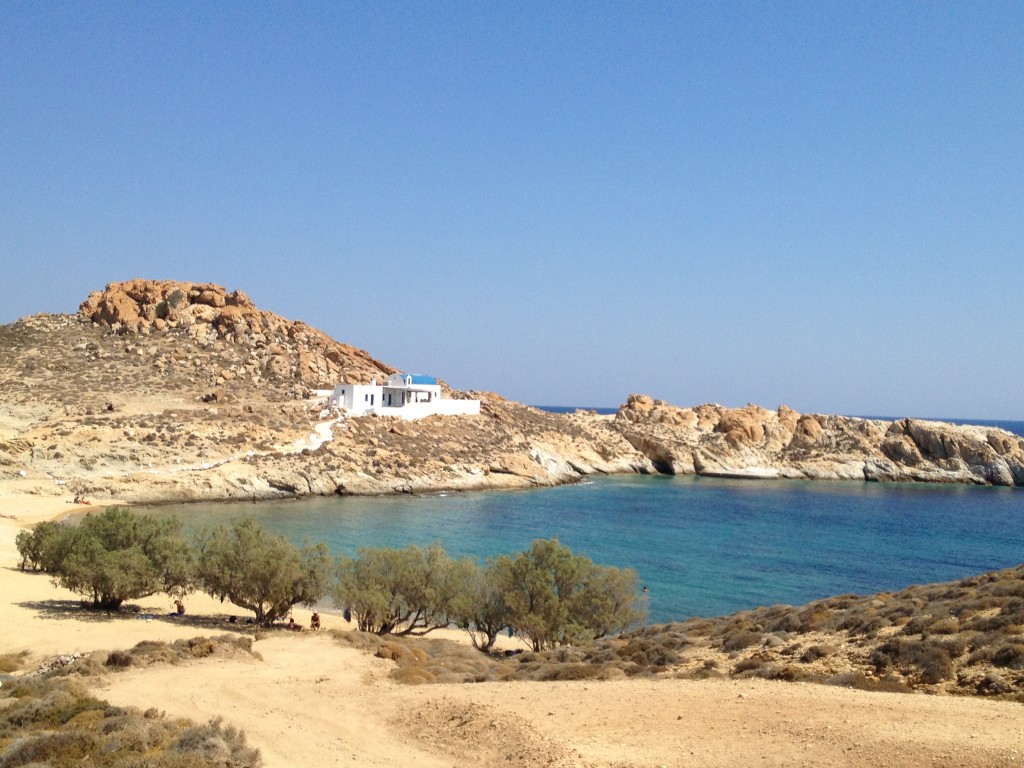 It was at this church at Agios Sostis, that we joined the locals for a religious festival, a Panageria.
What greatly adds to the feeling of Greece are the tavernas serving fresh seafood. Simple pleasures.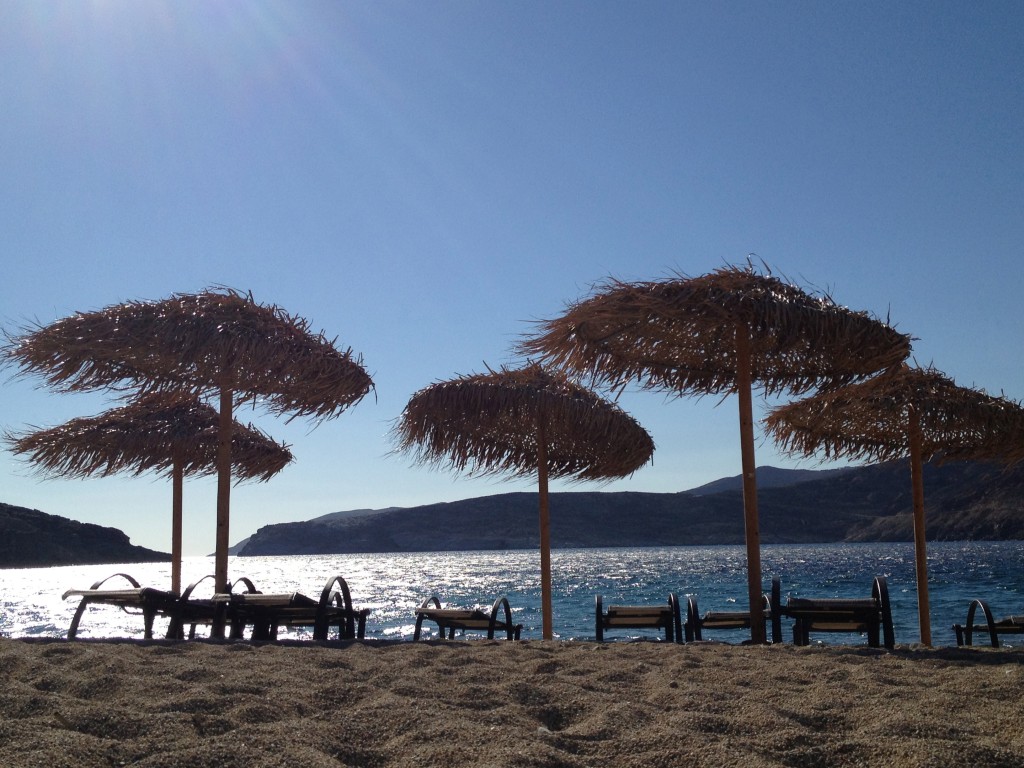 We happily spent one week in Serifos and were sorry when it came time to part. But Milos awaited…