Anyone who has ever planned a wedding knows how necessary it is to take a honeymoon. Directly afterwards, if possible. Where did we decide to escape to? The Greek islands of course. Beginning with Santorini, where just 9 months earlier my Italian proposed. Naturally, we booked the same room in the same hotel in Oia. (Can you say sentimental?) And from this perfect perch atop the cliffs, overlooking the caldera, our many days of Greek honey and nights of a (full) moon, began.
After 3 days of staring at the sea, indulging in local white wine and many a Greek salad, we decided to explore the island. Something we had not done much of on our last visit. (With a view like this, is there really a need to explore?) And so we rented a car and took to the open road. One view replaced another… each more spectacular than the last.
At the end of a long winding road, paradise was found in the form of a hidden beach.

Neighboring the famous 'Red Beach', which certainly merits it's name.
One evening we caught sight of the most inspiring sunset, with the sun melting into the sea.
Followed by a full moon. Soon to turn into an eclipse. Time again to stare at the sea…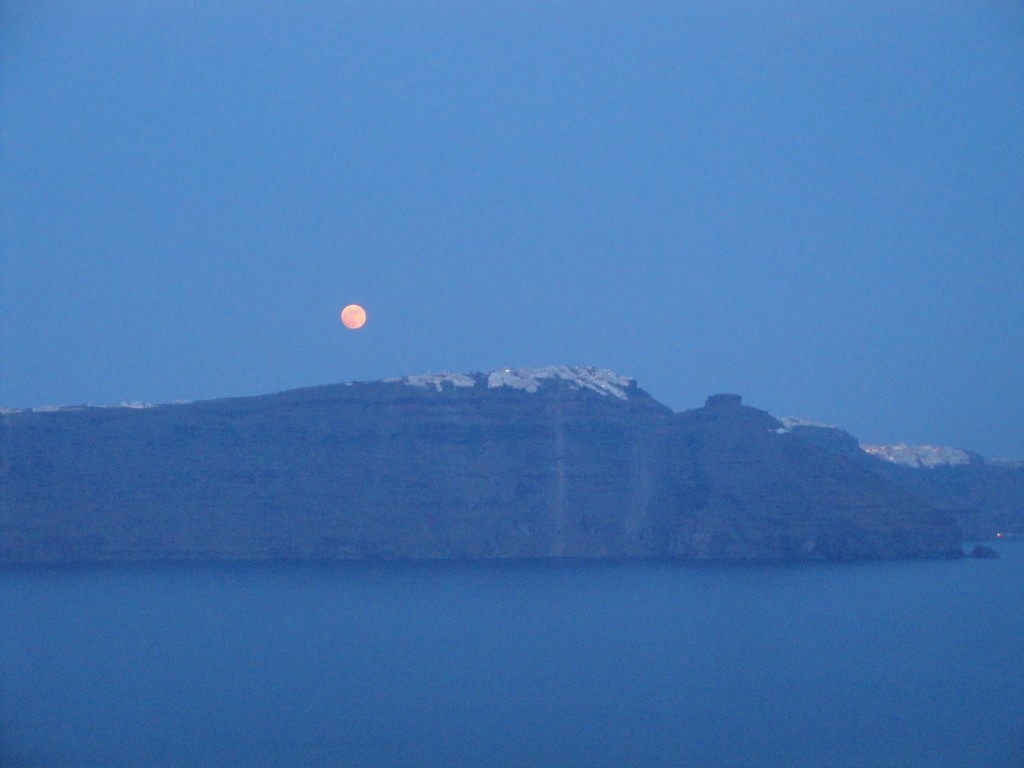 We inhaled the many scenes of serenity and continued our adventures to the Island of Italians…