A trip to the marble mountains wouldn't be complete without a stop to Colonnata, the ancient village which lies in the midst of marble at the feet of the Apuan Alps.
It is not simply this white stone that the village is know for, but another white delicacy called Lardo di Colonnata, pork fat. Having no intention of tasting this particularity, I went in search of gelato.
Needless to say, in this part of Italy, I was limited to savory, not sweet.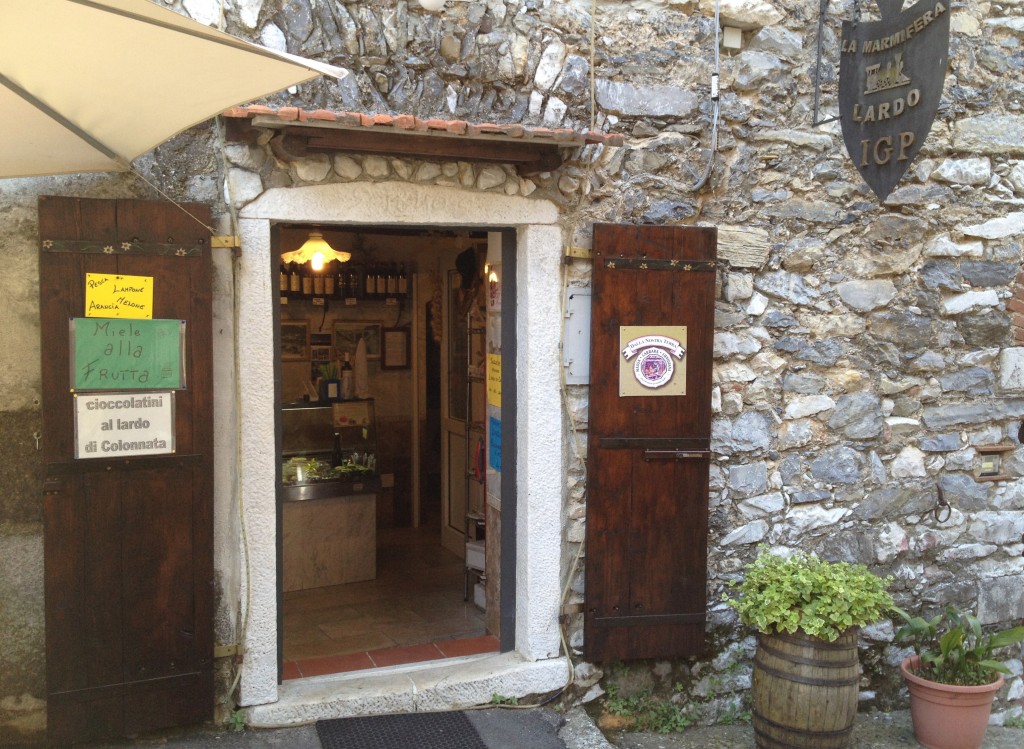 As we explored the village beneath the summer sun, we sought shelter at an enoteca. Very innocently the owner asked us if we'd like a little tasting. Of lardo, of course. Well, just once…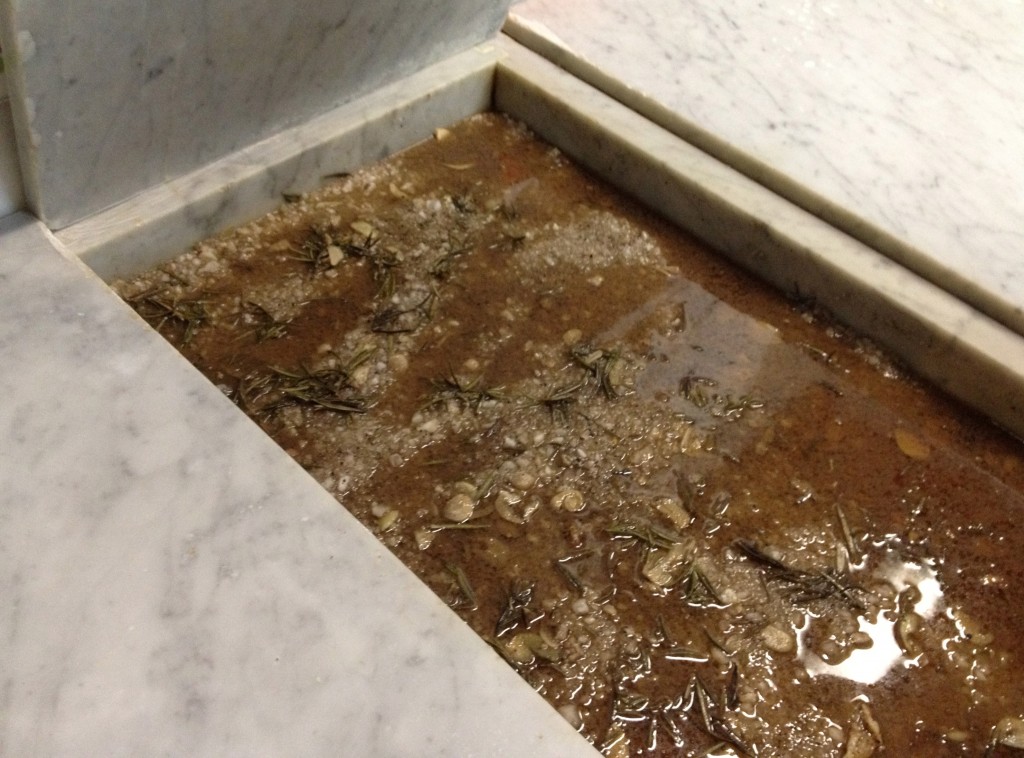 Not only was this buttery delicacy mouth-watering, but we were given a lesson in it's making. Lardo is created by curing strips of fatback with rosemary and other herbs and spices, where it lies beneath marble for many months. Did we order more, with 2 glasses of wine to compliment? But of course!
I was surprised at how much I enjoyed this local specialty. Not something to eat often, but if you're a meat eater, certainly something to try at least once. It's worth a trip up to the mountains!