It seems that every day another hotspot is opening up in the Marais. New bars and restaurants around every corner. What about those that remain? Does anyone frequent the old haunts?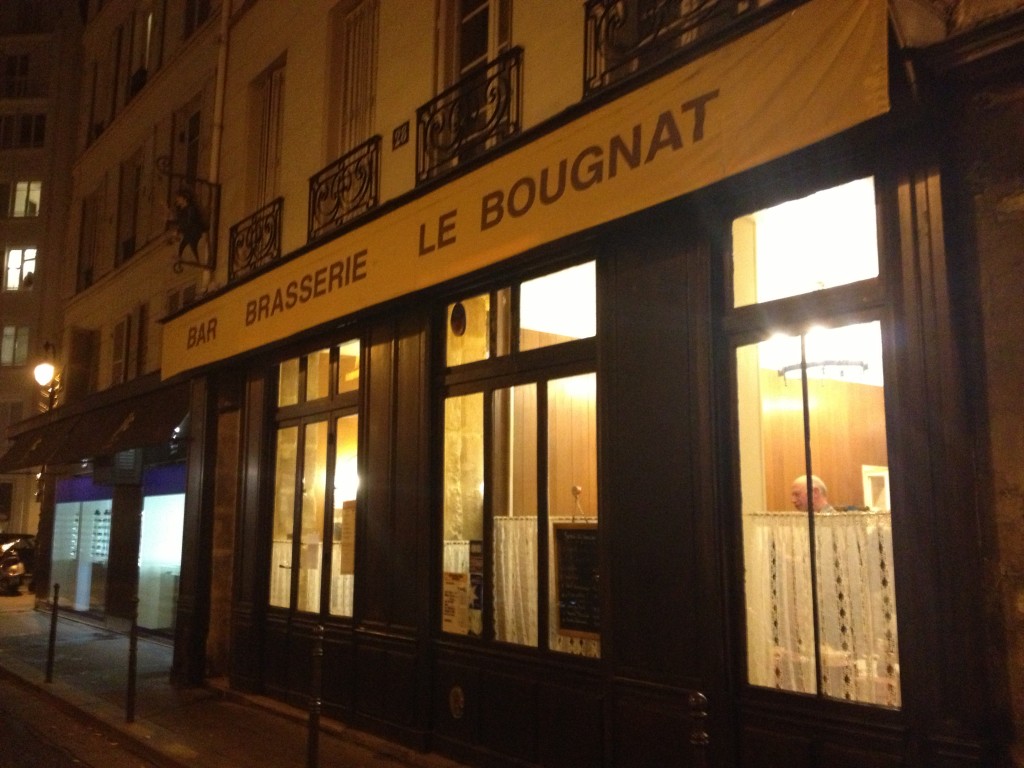 Le Bougnat is a restaurant I walked by almost every day, and often I wondered what when on in there (and who ate there), discreetly positioned on rue de Saintonge just steps away from trendy rue de Bretagne. One night my Italian and I decided to find out.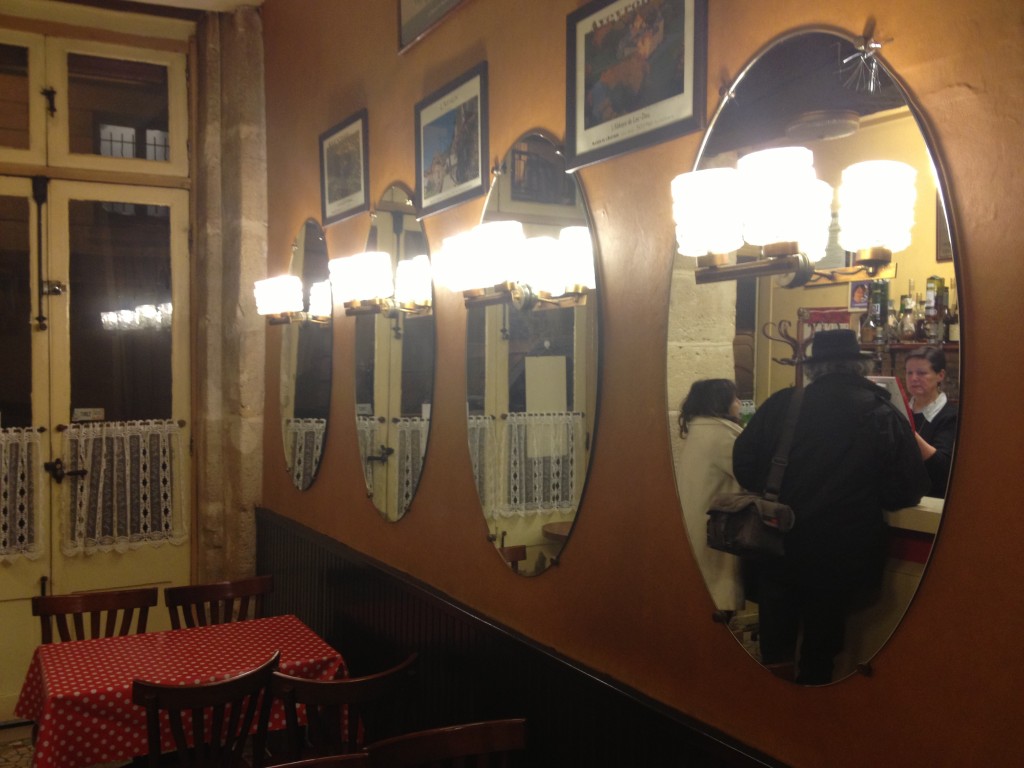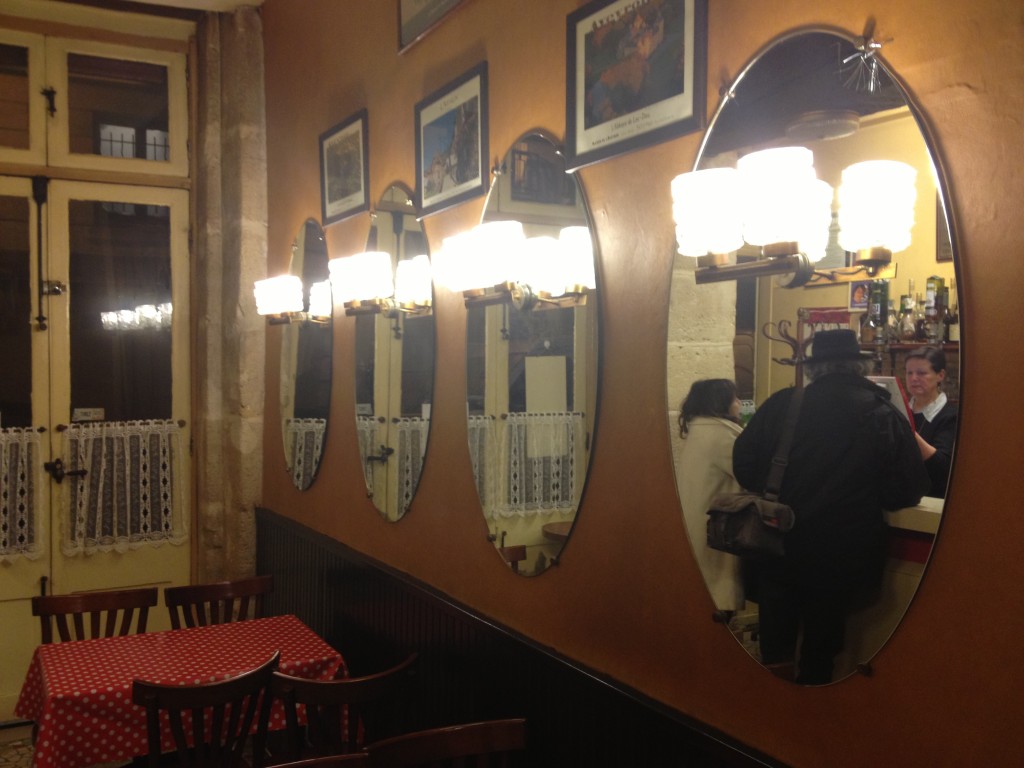 Much to our surprise the place was bustling, it was Friday night after all. There were young and old, mingling at the bar, filling up both small dining rooms… In their jovial manner, I could tell many of them were regulars.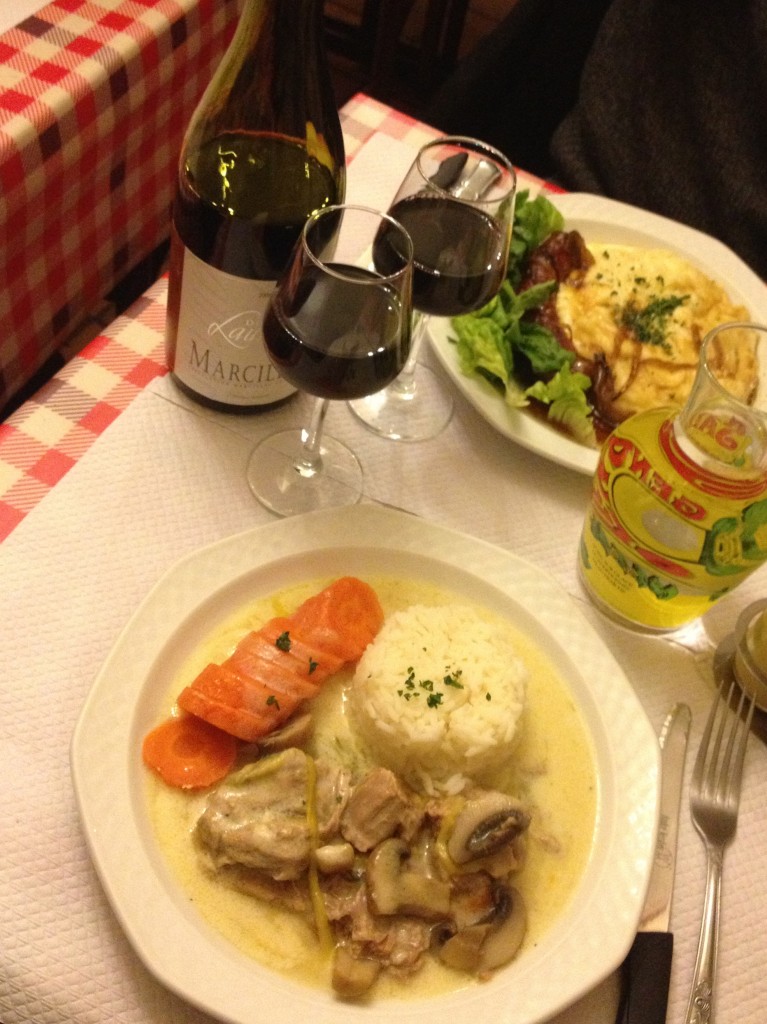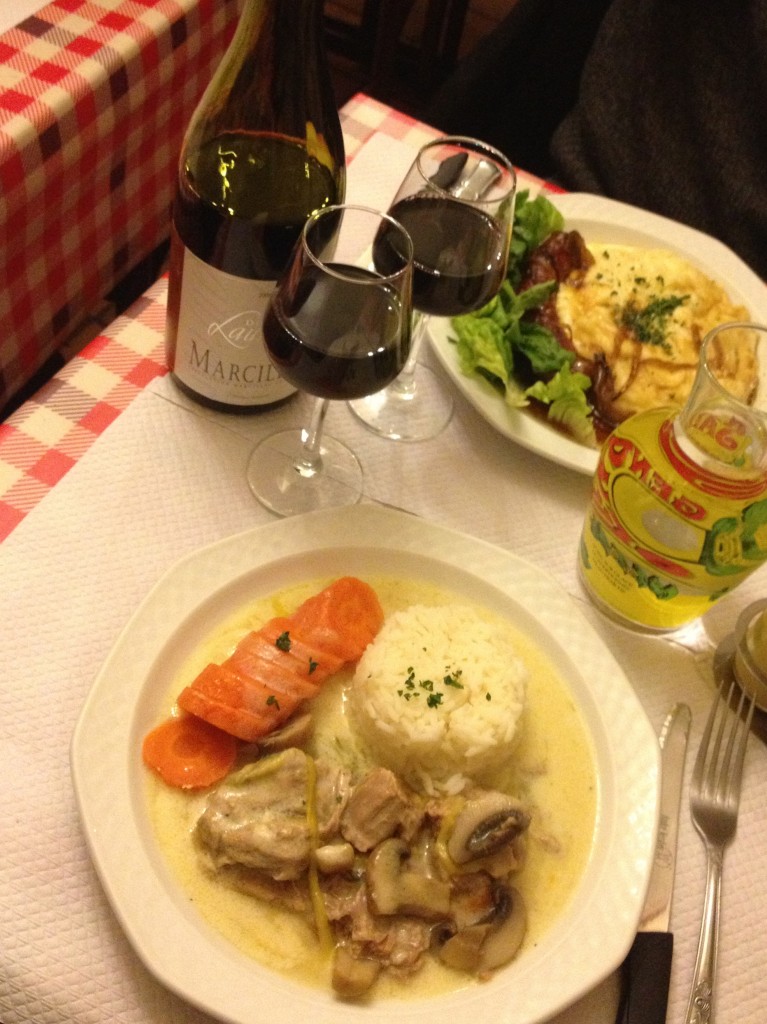 Seated next to an elderly French couple, we quickly found out they were regulars. They advised us on what to order, all of the dishes being traditionally French. Somehow through the dinner our tables were pushed together and the next 3 hours were spent in conversation. If felt much like being in a small village far away from Paris. How friendly and hospitable everyone was!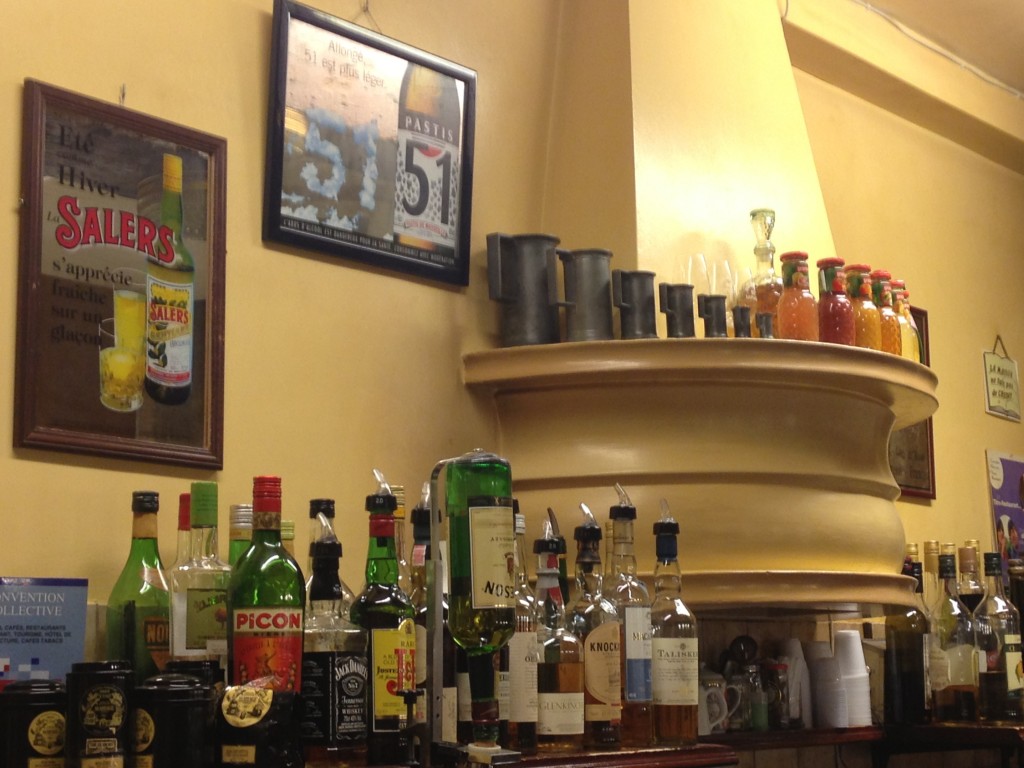 After dinner we had a digestif with our new friends. Learning that this brasserie had been in Paris for many decades and was quite a hotspot (and still is) to those who knew the Marais before the term bobo was even invented. May it remain there for decades to come!
Le Bougnat is located at 28 rue de Saintonge and is open only on Friday and Saturday.