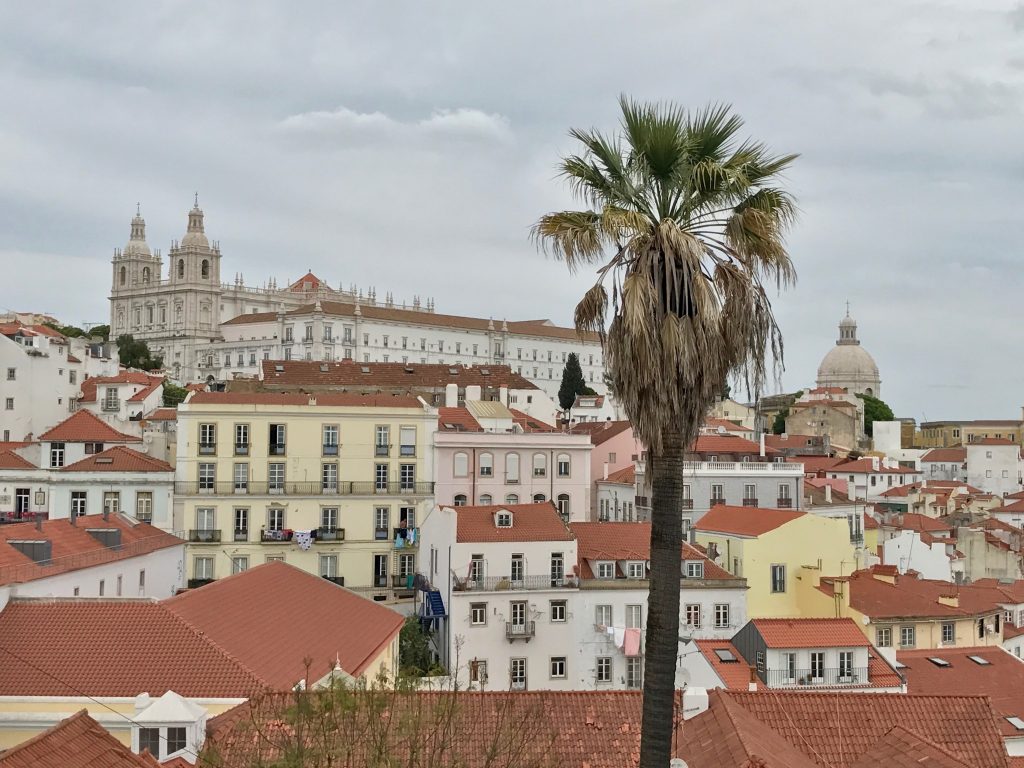 We had been planning a trip to Lisbon for years, even before it became the city to visit. Somehow Italy and Spain always took precedence, until recently. A week ago we set off to discover a city, country and culture neither of us had yet experienced. We had no idea what to expect on this three-day jaunt to Portugal. All we knew was that Lisbon would not disappoint.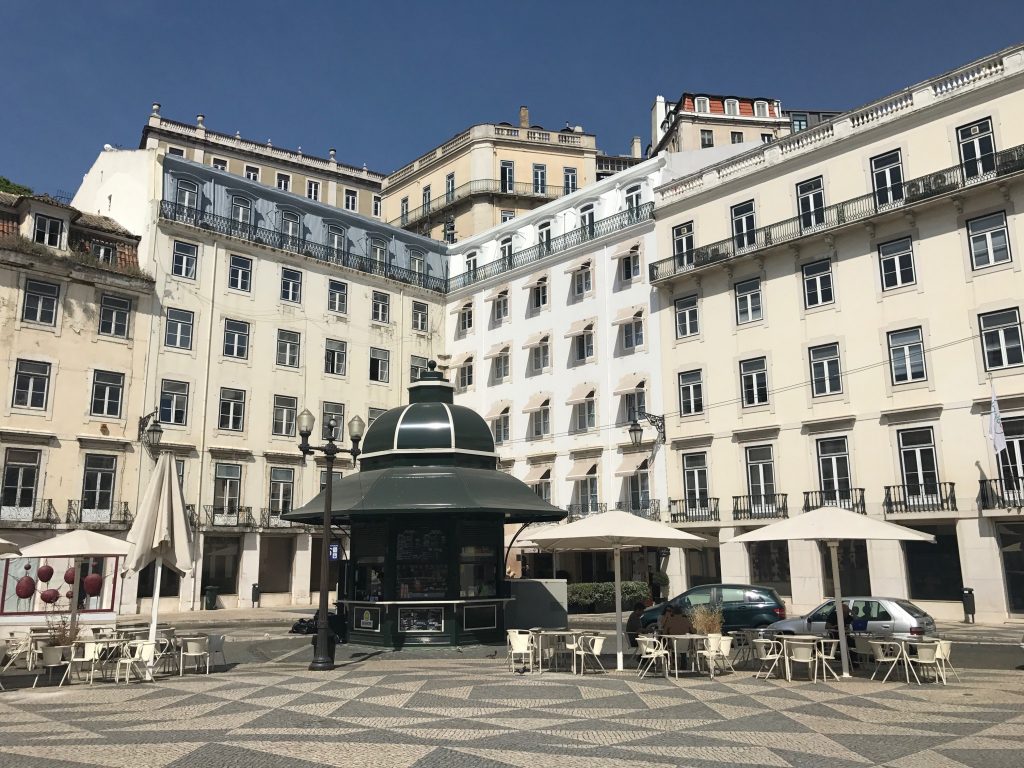 We arrived to our historic hotel in the Baixa district and began our tour, map in hand. Lisbon is by all accounts a walking city if you don't mind the hilly cobbled streets. The views are worth the hike up!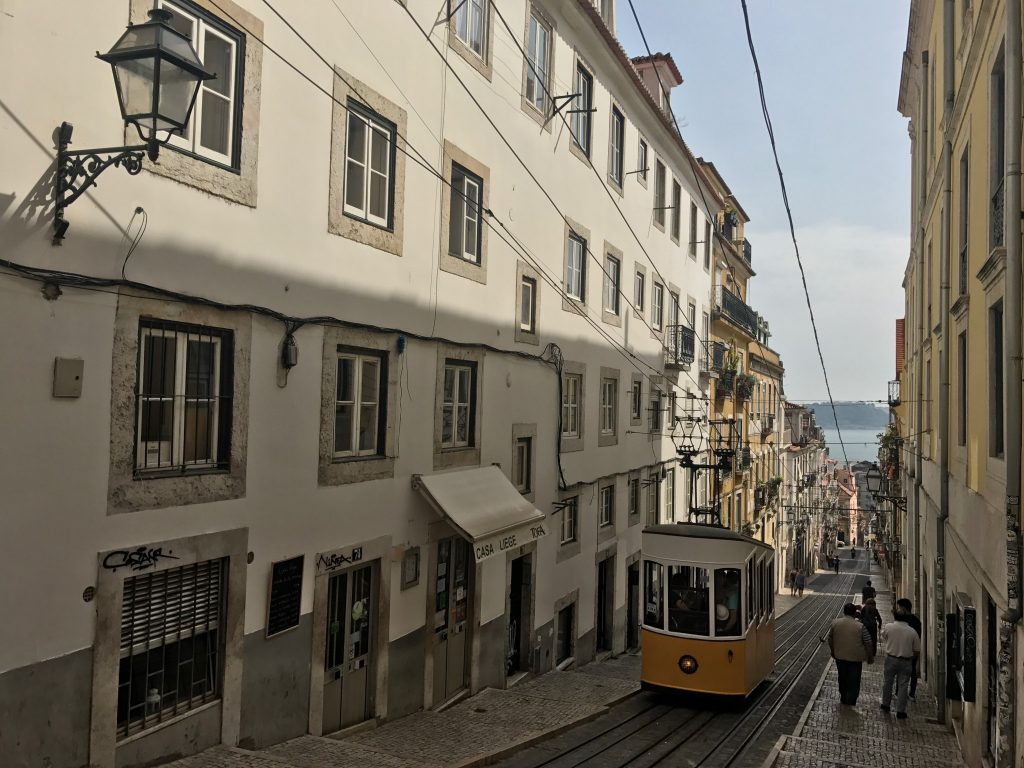 A popular mode of transport in Lisbon, and one of my favorites, is the tram, dating back to the 1930s. This is definitely an experience, particularly tram 28 which snakes its way along many of Lisbon's most vibrant districts. Tourists line up for the ride up the steep hill from Baixa to São Jorge Castle and Alfama district. We opted to walk and hop on at a later stop.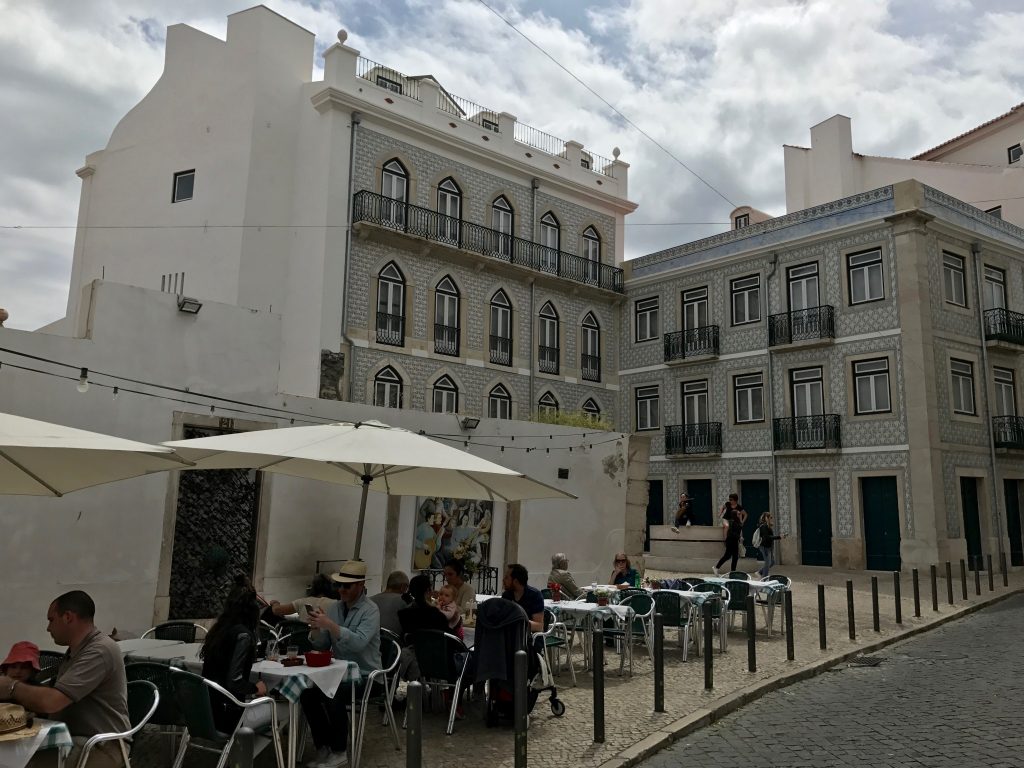 We spent an entire day exploring, or rather, getting lost in the Alfama district, a tangle of streets that come alive in the evenings with traditional Fado music. This quickly became our favorite area, along with the historic Bairro Alto and trendy Principe Real where we discovered local restaurants and fashionable boutiques.
I often had to stop and admire the glazed tiles lining many of the buildings. Inspiration for a future bag collection? These azulejos as they are called locally, originated in Egypt but it's the Portuguese that use them most creatively. The Tile Museum just outside the city center, details five centuries of these decorative tiles.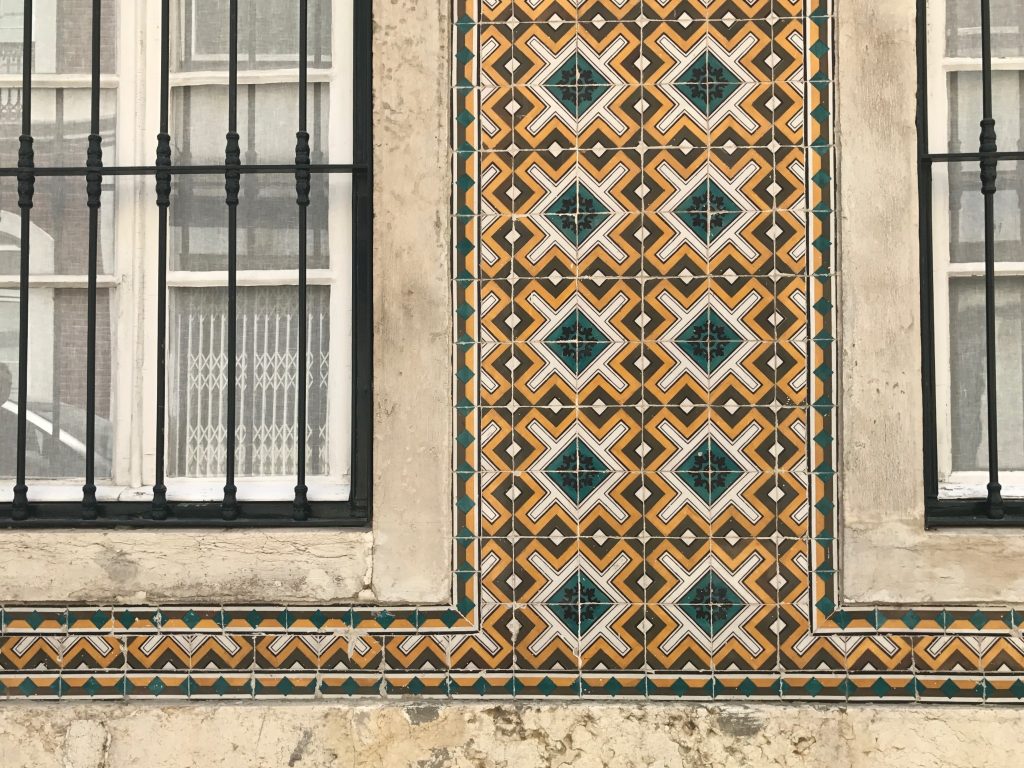 What we discovered while wandering the city was how friendly and happy most people appeared to be. The atmosphere in Lisbon was light and welcoming. We also happened to be there on April 25th, their Freedom Day celebrating the 1974 Revolution that ended the dictatorship and started democracy. Even more reason for the locals to take pride in their capital city.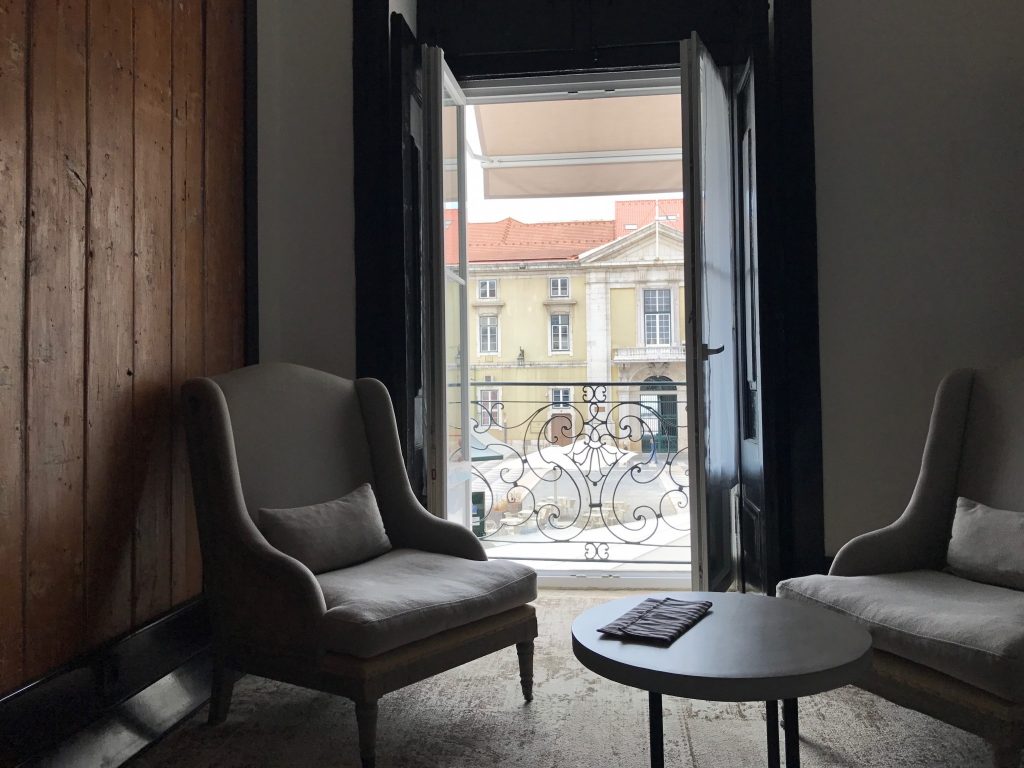 SLEEP: Alma Lusa translates to "Portuguese soul", and AlmaLusa Hotel has exactly that.  This family run boutique hotel opened in 2016, perfectly positioned in the Baixa district, close to many of Lisbon's attractions. Our luxurious room with a view of city hall was once a Moroccan showroom, with select elements still intact.
EAT LOCAL: A pleasant surprise was O Cantinho da Rosa in Bairro Alto where we stopped for lunch. It was clear that locals were the main clients of this charming canteen. Never before have I tasted fresh sardines grilled to perfection! The dishes are ample, and the dessert is heavenly. Another local gem near Alfama is Zé da Mouraria.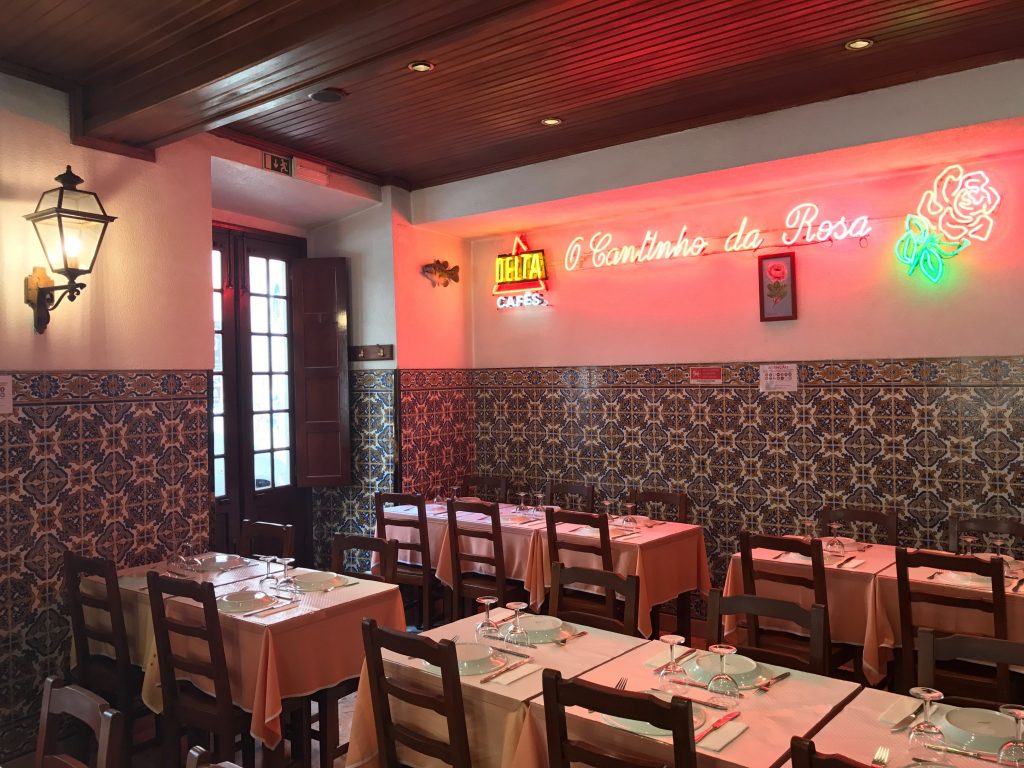 EAT GOURMET: For innovative brasserie style dining Delfina is the spot. Elegantly set within the AlmaLusa hotel, their traditional Bacalhau dish is a must! Paired with local wines of course. If you're in the mood for prime locally farmed meat, head directly to Vicente by Carnalentejana. The cave-like decor too is impressive!
EAT SWEETS: A trip to Lisbon isn't complete without tasting the famous Pastel de nata, a Portuguese egg tart pastry. You can find some of the best at Manteigaria in the Time Out Market. Along with gelato and anything else your heart desires, both sweet and savory. There are even cooking classes offered.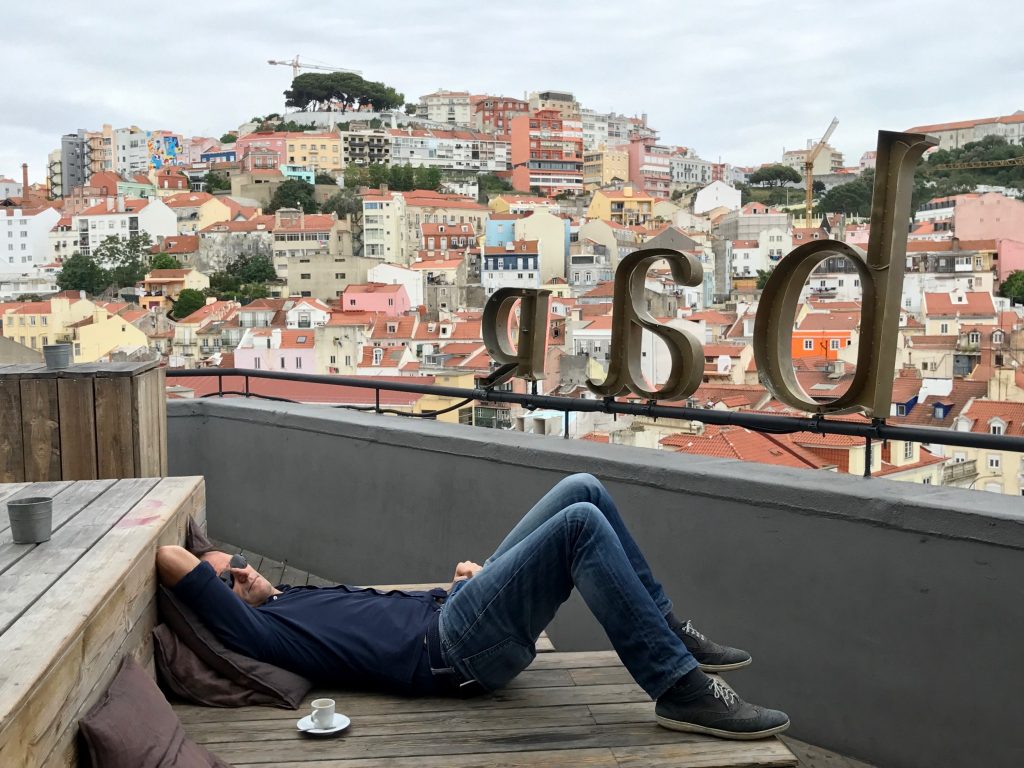 DRINK: We happened to be in town during Lisbon's first ever Cocktail Week. With so many bars (and very little time) we opted for rooftop views from recently opened Topo. I've also heard that Gin Lovers is another hot spot. Next time.
VISIT: One of the main attractions is São Jorge Castle, positioned on top of the city and restored in the 20th century. Belém Tower, a fortified tower and the Jerónimos Monastery not far from Lisbon are popular sights that we left for our next visit. We decided instead to take the train to the town of Sintra. Stay tuned…