If I moved to Istanbul, this is what I would call my blog, love in the city of spices. Or perhaps love of the city of spices, as this is a city that I have a great fondness for,  and cannot even begin to describe exactly why. Istanbul is a place that must be experienced from the inside, with it's rich history and rapid modernization. Certainly a cultural mecca. But alas, my story is being written in Paris, and it is my dear friend Karen (with whom I have shared many an adventure in our 20 years of friendship) that is living beneath the minarets.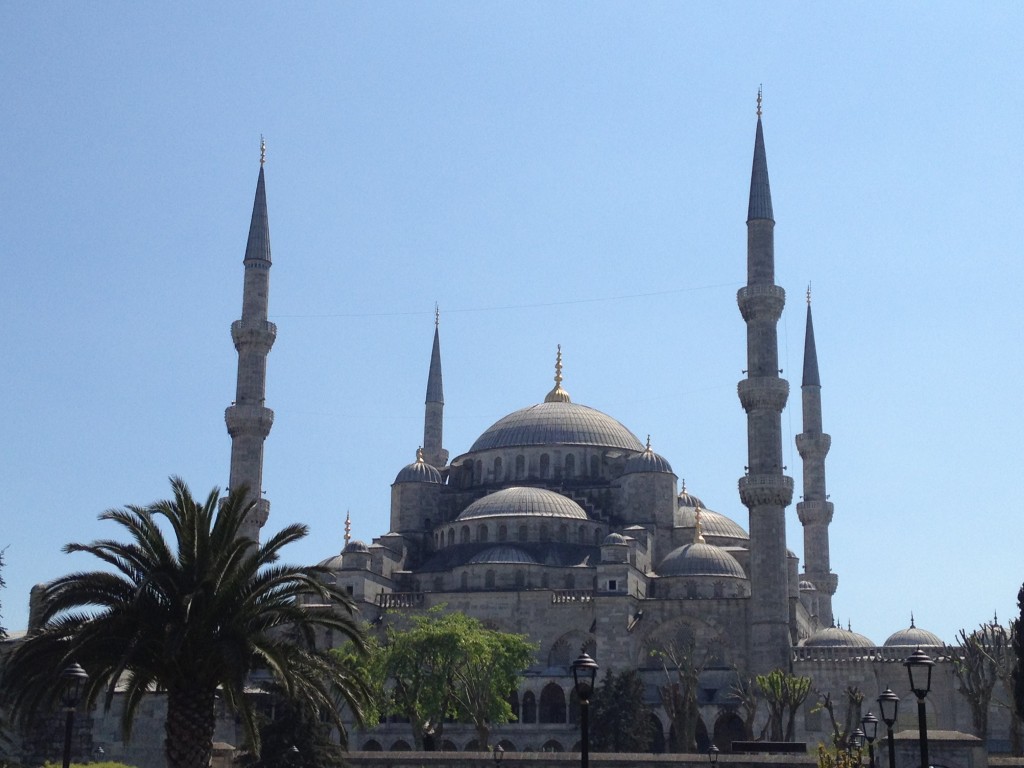 My first visit to Istanbul had been during my year of travel, I ran around the city in a daze, completely taken with the sights, sounds and tastes. On that trip I woke up in Asia and spent my days in Europe. This transcontinental life can only be possible in Istanbul.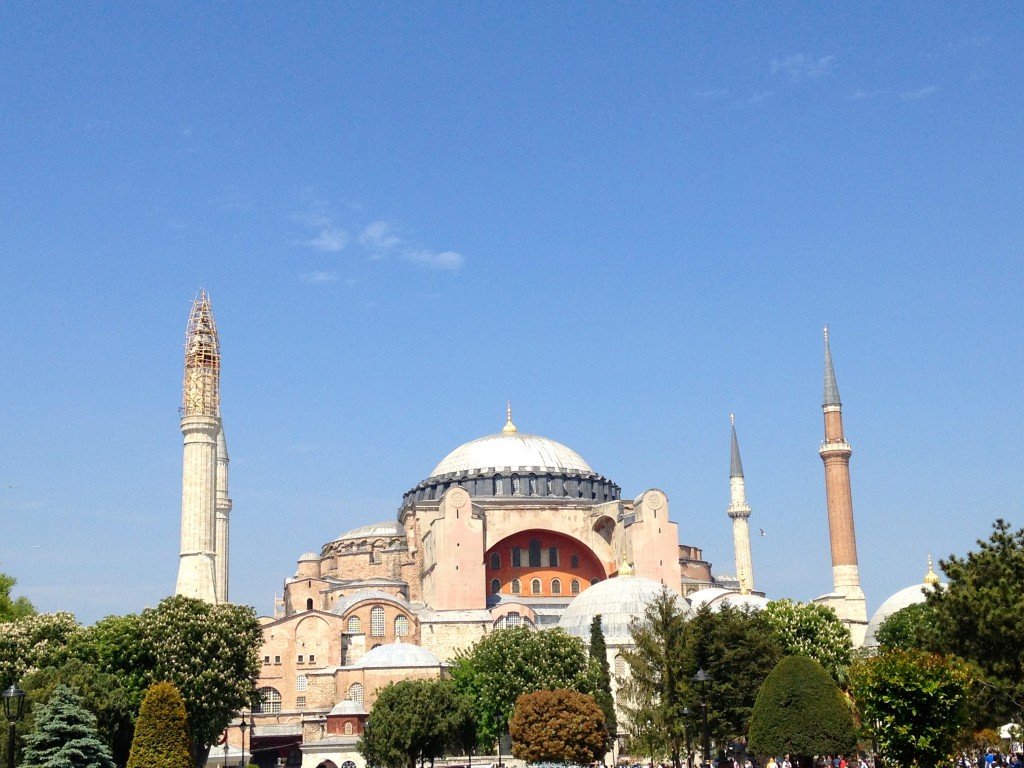 On this trip, my Italian's first to Istanbul, we were lucky to be in the company of Karen and her husband (and two darling Turkish-American daughters). Emre, being a part-time professional tour guide, gave us a tour to remember. From the Blue Mosque to the Hagia Sophia, to the Grand Bazaar to the Spice Market, with many secret stops along the way.  What better introduction?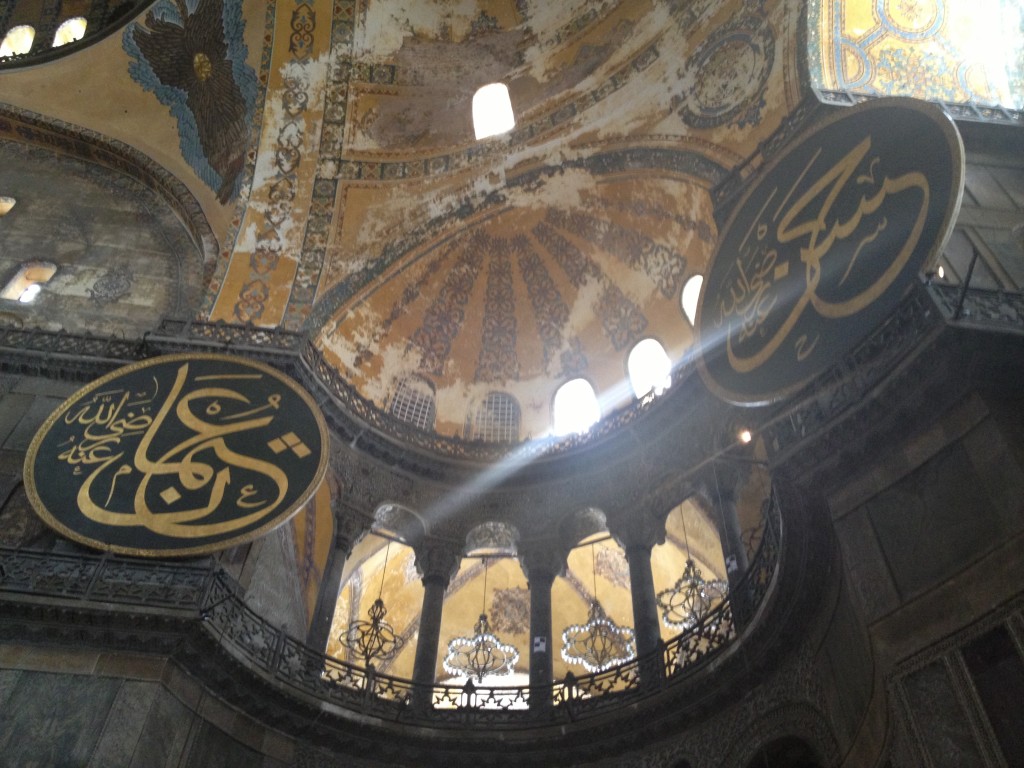 The interior of the Hagia Sophia is a sight to behold, with a ceiling of gold.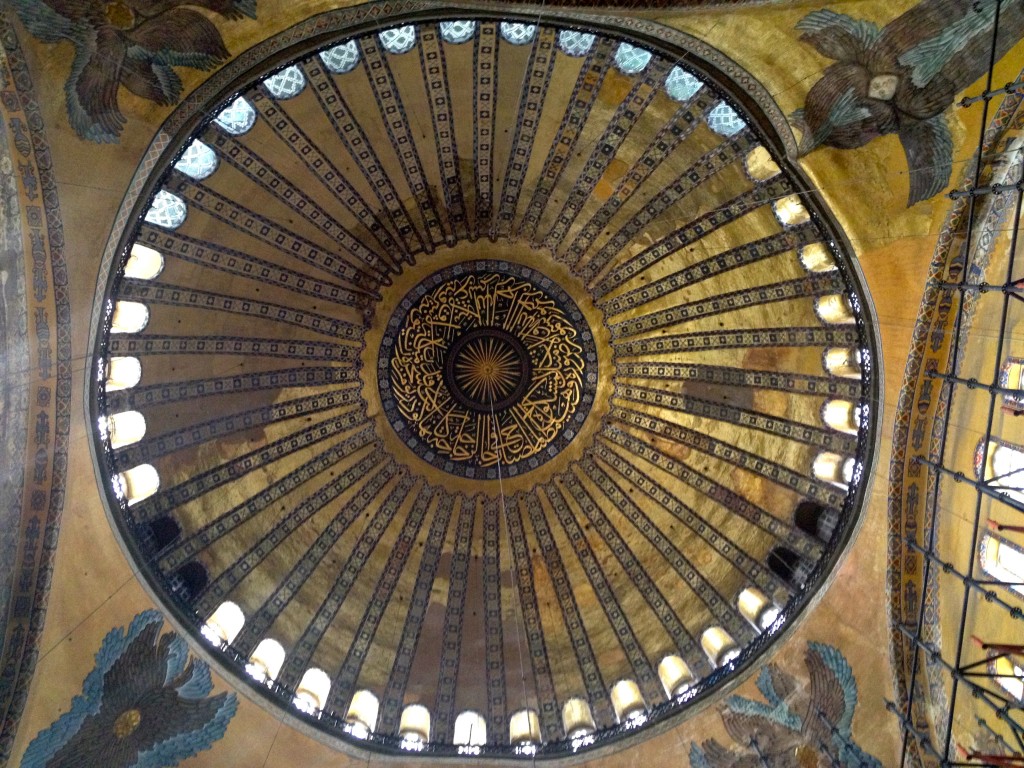 On my last visit, I barely stepped foot in the Topkapi Palace. On this trip we spent hours exploring this, the primary residence of the Ottoman Sultans for around 400 years. Enchanting!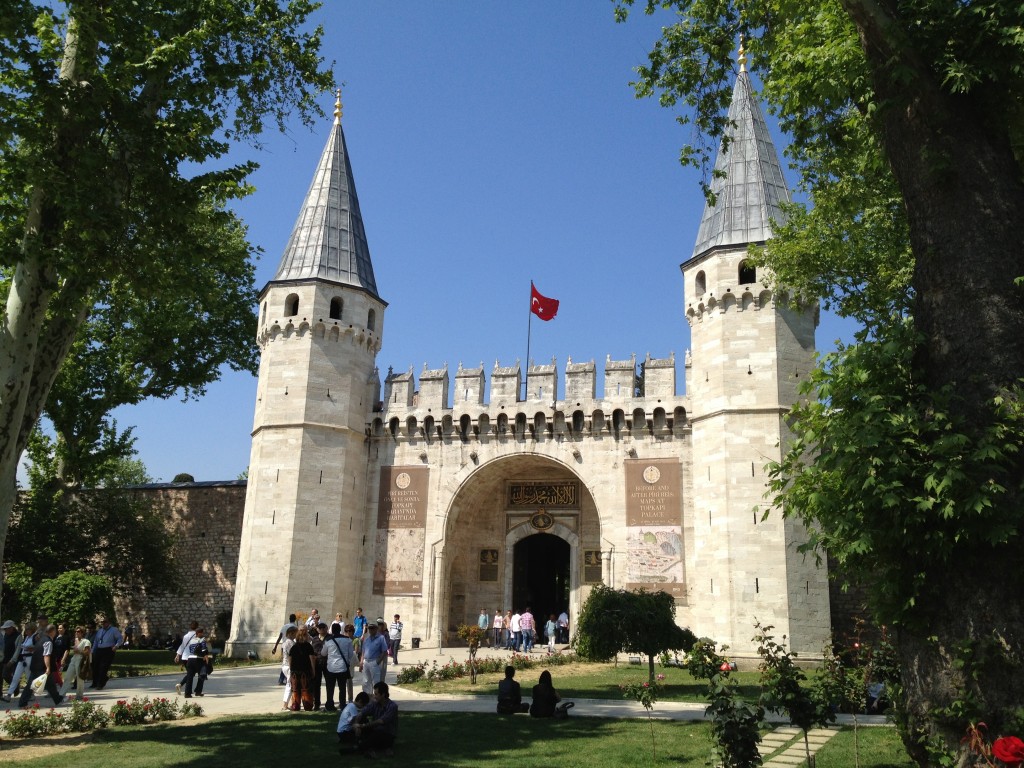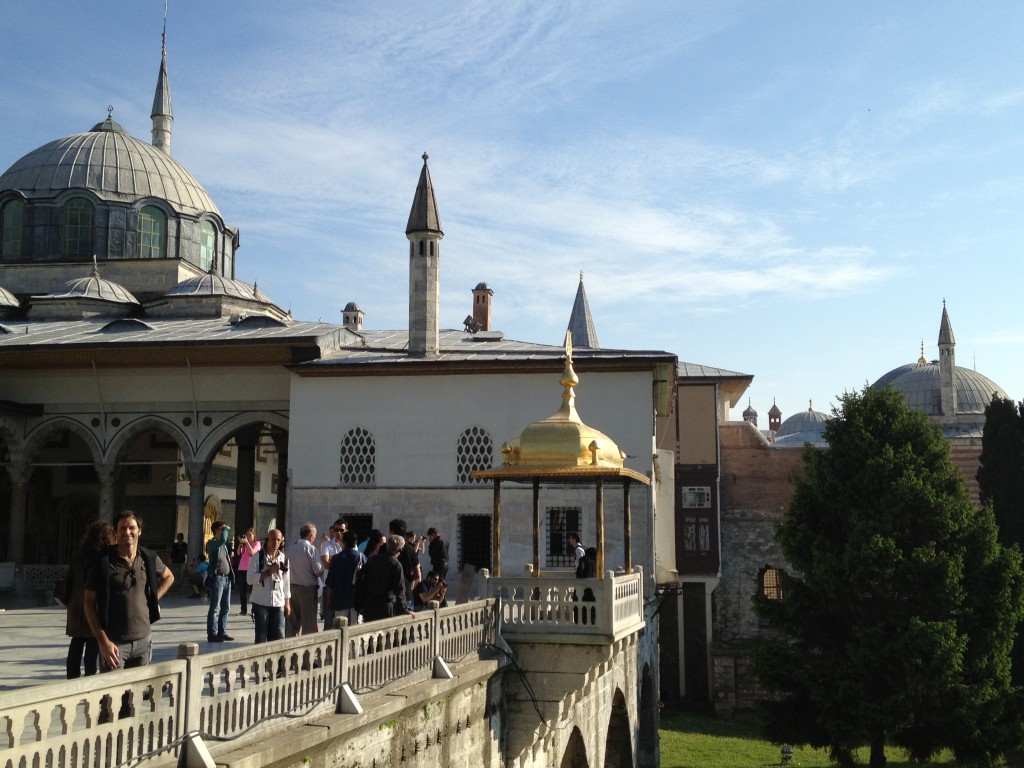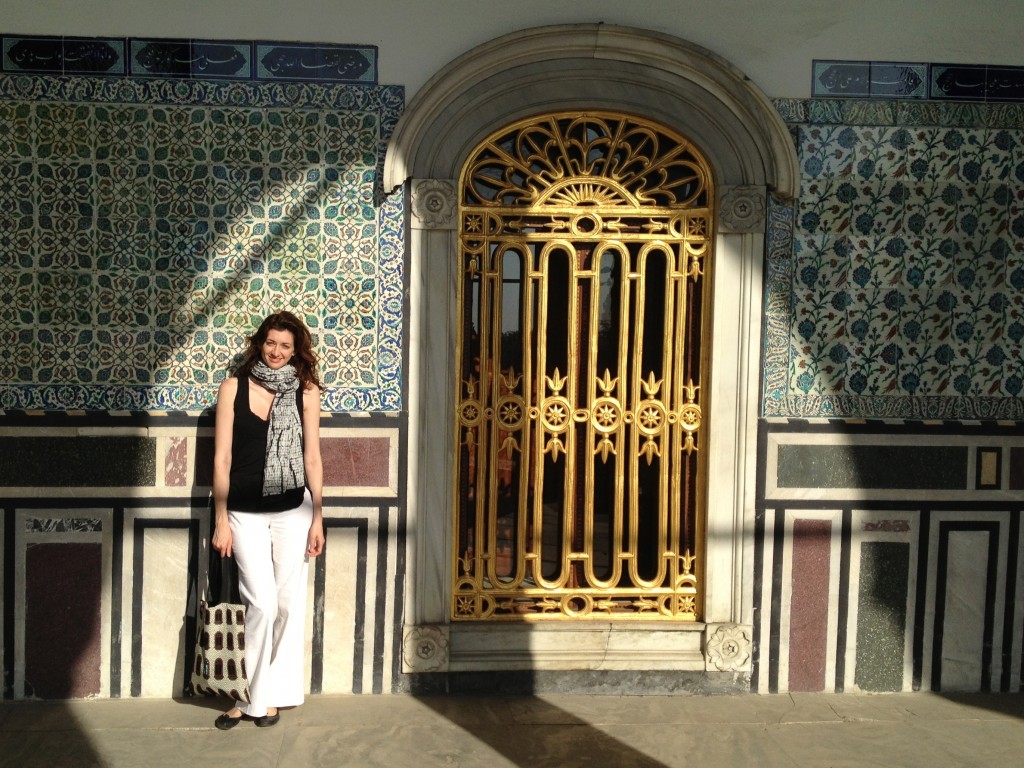 But it was the time with friends that provided the most memories. Many a night was spent over dinner with a view, catching up on our lives in two very unique and contrasting cities.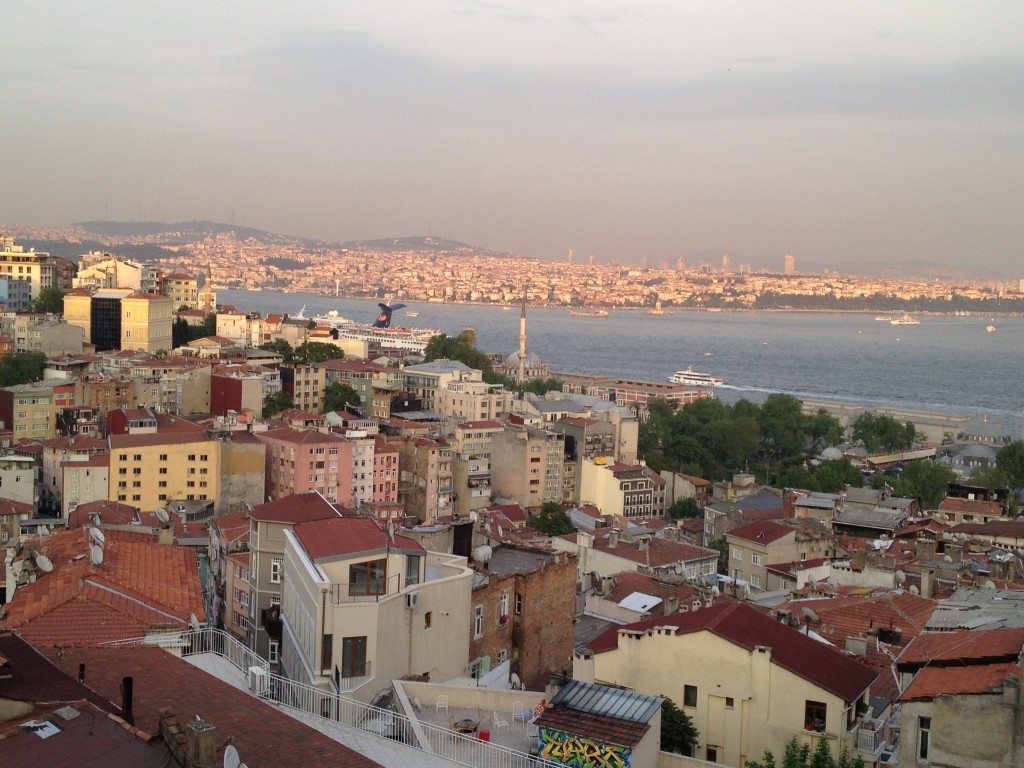 And it was with Karen and Emre that we traveled from Europe to Asia.
Dinner with a view.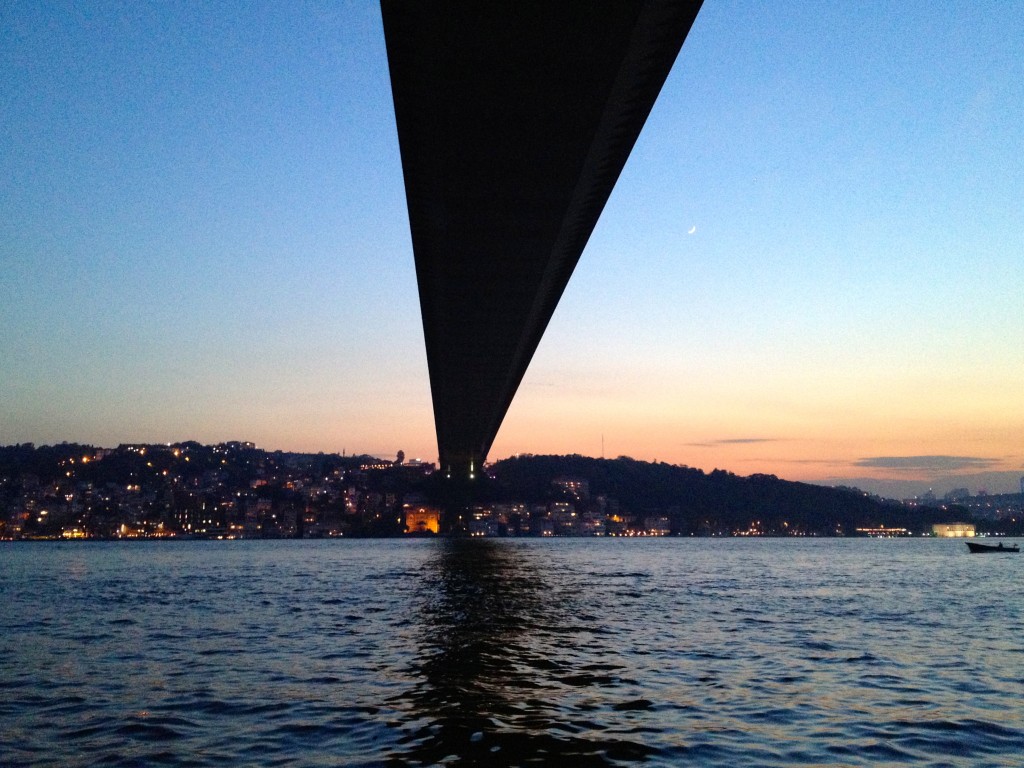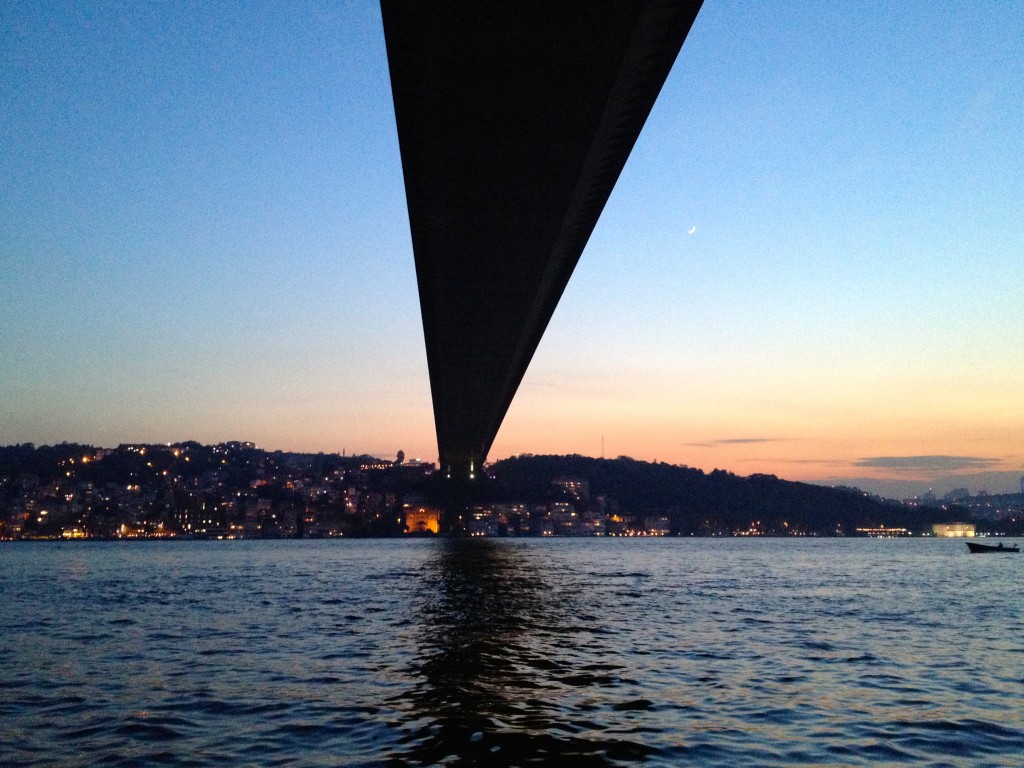 So much more to see, feel and taste! Already we are looking forward to the next visit…