We arrived to Rhodes and immediately fell under the spell of its majestic medieval city, the largest walled city in Europe. We explored the tangle of roads which led to the Jewish Quarter and paid a visit to the impressive Archaeological Museum. But our main destination was the town of Lindos, an hour by bus and a world of difference.
Rising over the traditional white homes of Lindos sits an acropolis dating back to the 10th century BC. As we ventured up the hill, we arrived to our home, Melenos Lindos, what appeared to be a village within a village; a world of its own that I was eager to discover.
I have stayed at many remarkable hotels, villas, chateaux… but this one was exceptional.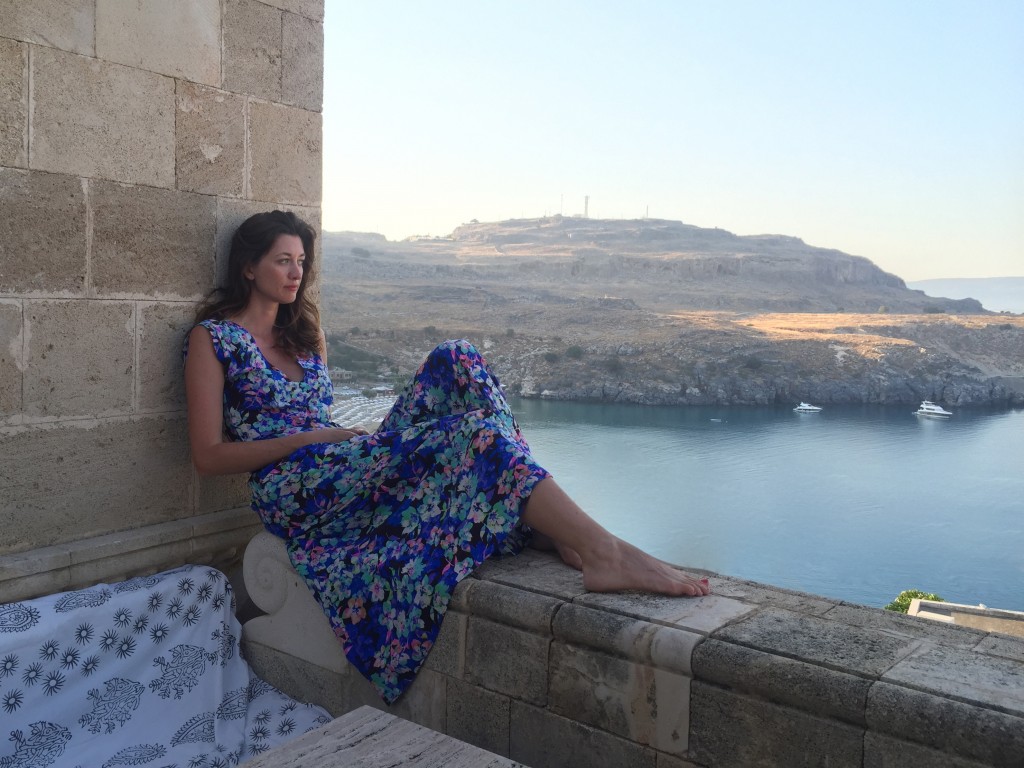 We arrived just in time for the sunset and that was when I decided I just may never leave.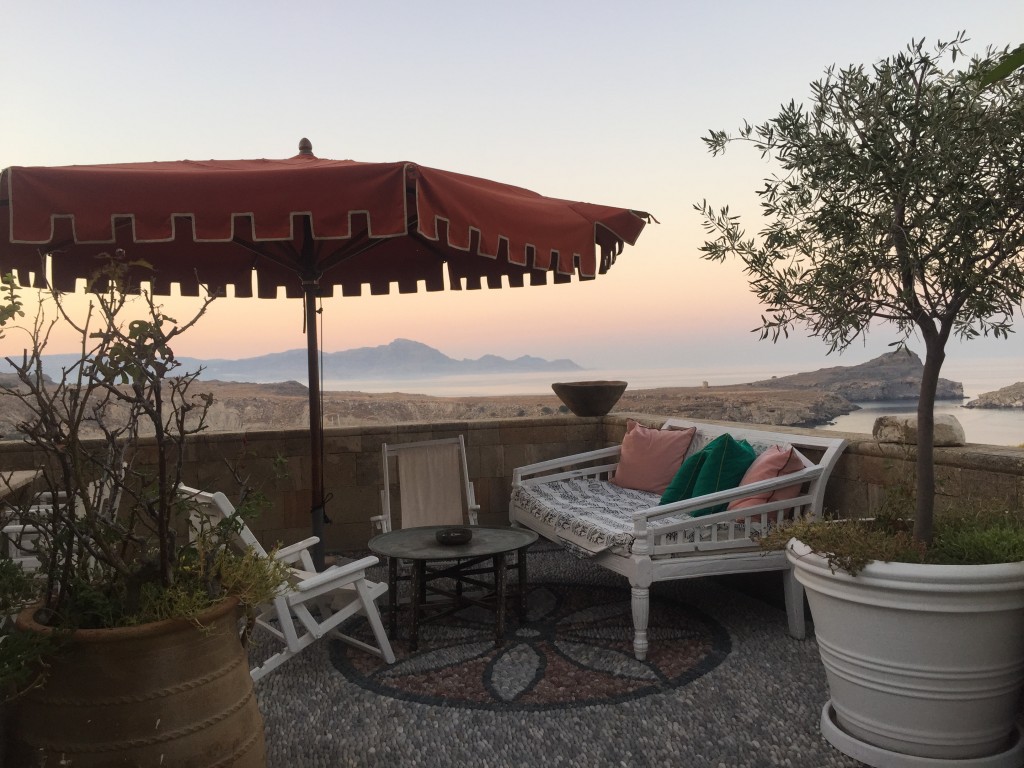 From our private terrace in one of only 12 suites, we watched as day turned into night.
I was taken with the details of this private Lindan universe, eager to know how it all began.
My inquisitive mind led me to Michalis Melenos, the man behind the vision. He started collecting antiques since the age of 15, during trips to Morocco, Turky and Brazil, which continued into adulthood. Inspired by old Lindan houses, Byzantine and Ottoman design, his dream was to create a place in which his friends could stay and feel at home, close to his roots. And so Michalis set his dream in motion upon a cliff overlooking the Aegean.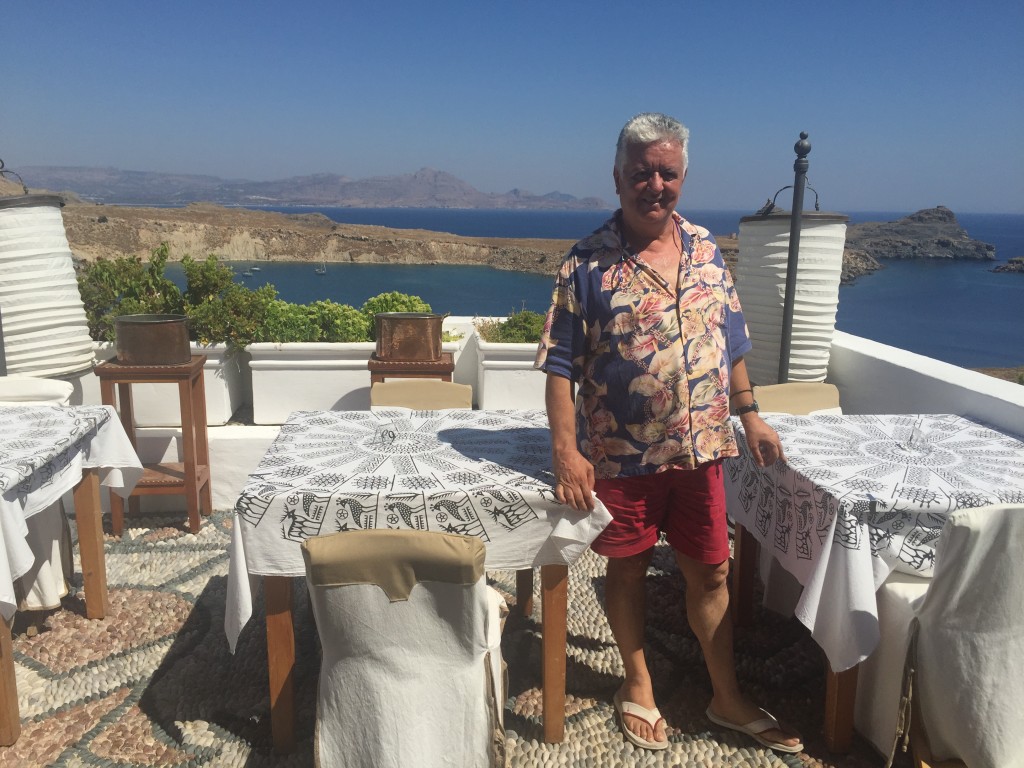 Together with his friend, artist-designer Donald Green, Michalis spent 15 years creating his home, where he lives year round, finally opening it as a luxury boutique hotel in 2004.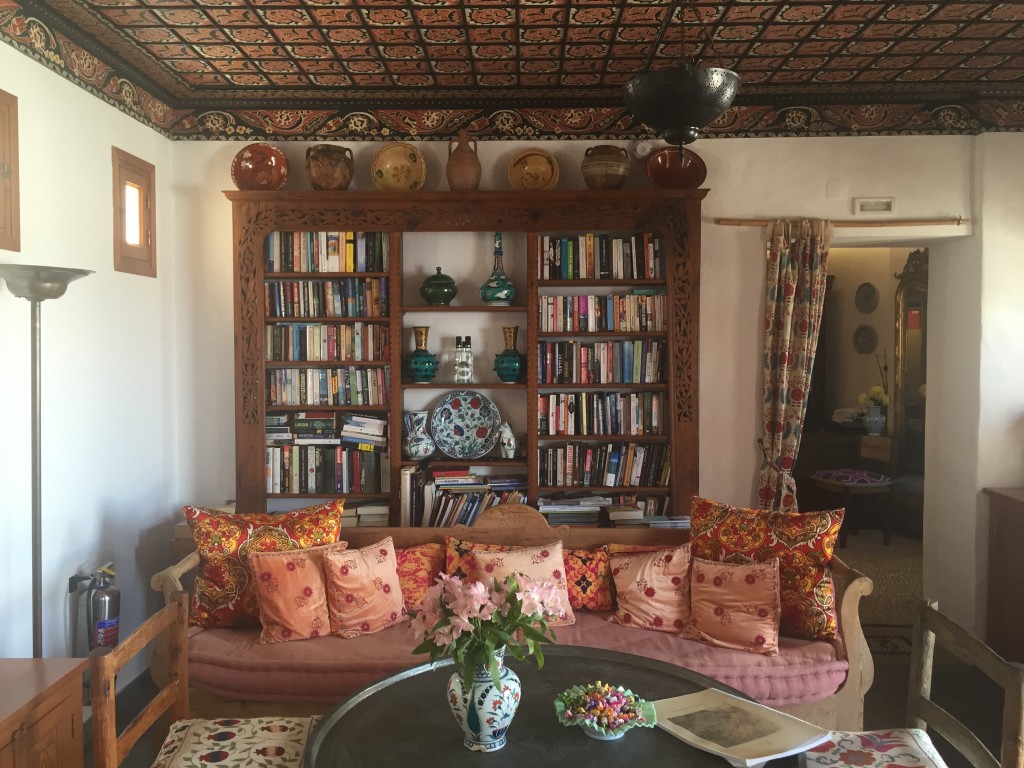 No details were spared. Ceilings in every room are hand-painted, as are many of the walls.
  The beds are raised wood sleeping platforms built from elaborate hand-carved cedar.
Everywhere I looked I found a story waiting to be told. The storyteller being Mr. Melenos.
He even thought to create a shop where guests could purchase his goods, a mini-bazaar.
Finally, as we left to explore the acropolis, I felt that I had not simply experienced Lindos with its crowded beaches, wild night life and historic air, but a secret world of charm within.