Last week I decided it was time to venture to Brittany. Having heard so much about the charming walled port city of Saint-Malo, I boarded the train headed west, and three hours later was welcomed by gray skies and sea. And so began my scenic sojourn in the land of crêpes, cider, oysters from neighboring Cancale, and rising tides.
The historically independent Saint-Malo, known in the past for privateering (a privateer was often considered a pirate), is still referred to as "cité corsaire". During World War II 80% of the city was destroyed and rebuilt between 1948-1960. With few tourists in sight, I was happy to explore this walled hideaway. But what I was most eager to discover was Mont Saint-Michel in nearby Normandy. As soon as the sun rose, that's where I headed.
At first sight of Mont Saint-Michel I was in complete awe. This wonder of the Western world truly takes your breath away. How did this Abbey come to be, perched atop a rock? At the request of the Archangel Michel, Aubert, Bishop of Avranches built and consecrated a small church on the 16th October 709. In 966 a community of Benedictines settled on the rock at the request of the Duke of Normandy and the pre-Romanesque church was built before the year one thousand. Here is more history and information about Mont Saint-Michel.
Join me in this scenic journey as I climb up the steps leading to this UNESCO world heritage site.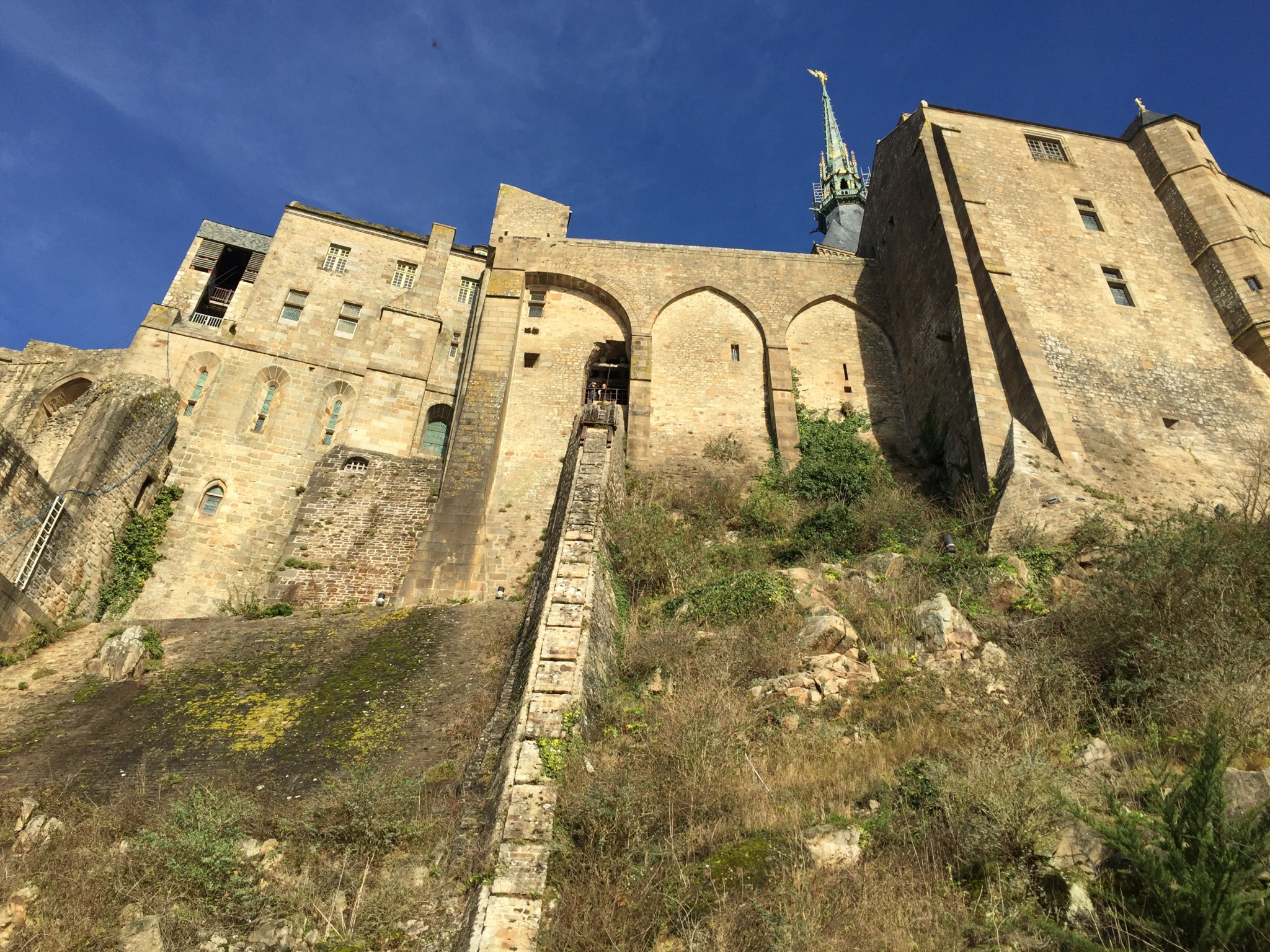 The views from the top are simply stunning! Where does sky end and sea begin?
Not to mention what lies on the inside.
I will certainly return, and next time stay the night. I hear it's particularly stunning at sunset…