As much as I love New York from afar, there's something uniquely magical about the city from above, as it appears to rise forever into the sky, and you rise with it. During these days of meetings and mingling with friends, I tried to catch a glimpse of day turning into night from as many roof decks as possible. As I discover others, I have a few that shall always remain my favorites.
The Peninsula Hotel sun terrace sits on the 21st and 22nd floors with a view of the regal St Regis.
Here I spent a humid New York day high above the bustle of the city, swimming and lounging in the sun, following a dynamic yoga class. Paradise found in midtown!
Soho House New York is not only a chic members only address, but the place to be seen. A haven for creatives, the perfect spot to meet a work friend and catch up on the goings on of the NYC ad scene.
A60 bar located on the 13th floor of 60 Thompson has stunning sunset views to compliment your cocktail. Where better to meet with a girlfriend who just flew in from LA?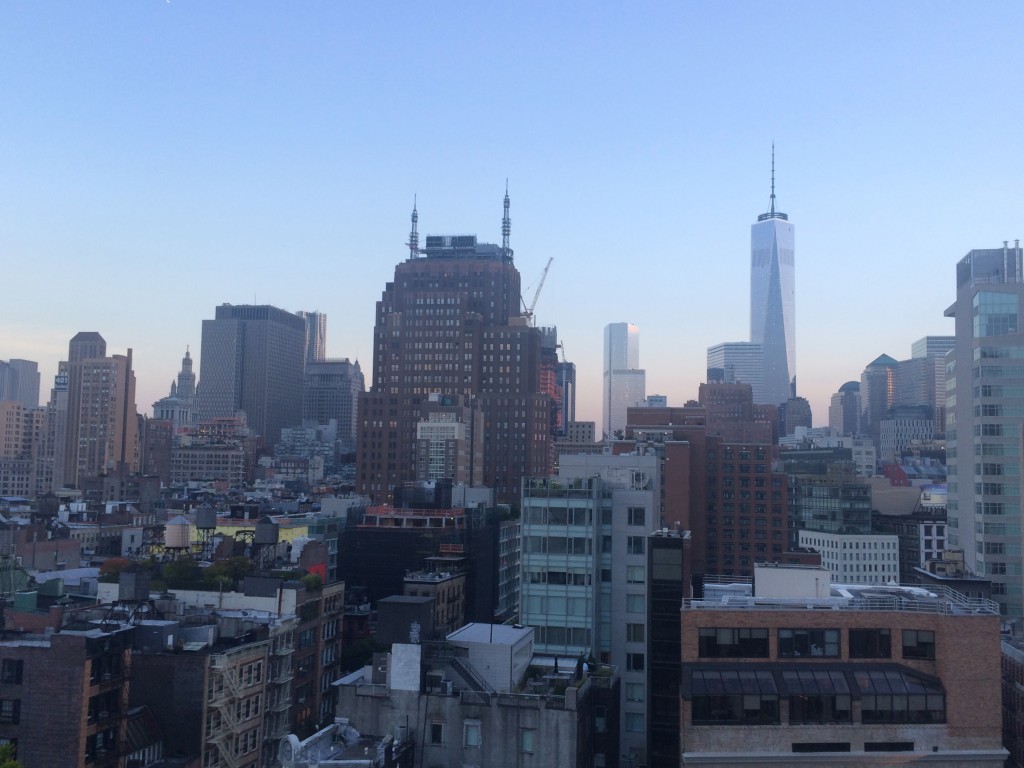 I may never have my fill of looking at New York's skyline from afar or from above. Until next time…