With a quick stop at Kos, another world entirely with it's myriad of beach bars and rock music, attracting day trippers in search of a spot in the sun. We boarded the next ferry to Symi, my thirteenth island on this, our fourth Greek Island adventure. But who's counting?
I had no idea what to expect as the ferry approached Symi, part of the Dodecanese island chain. I did know it was a gem with a complex history, occupied by Italy in the 20th century, which could explain it's colorful facades, and still a favorite to Italians and British.
Before we even stepped foot on land, I was smitten. Symi felt like a place to call home.
It took us no time at all to find lodging. I asked the kind man at the local cafe, he made a call, and before you knew it we were tucked away in a cozy room overlooking the port.
Our first few days were spent exploring the island & it's beaches, reachable only by boat.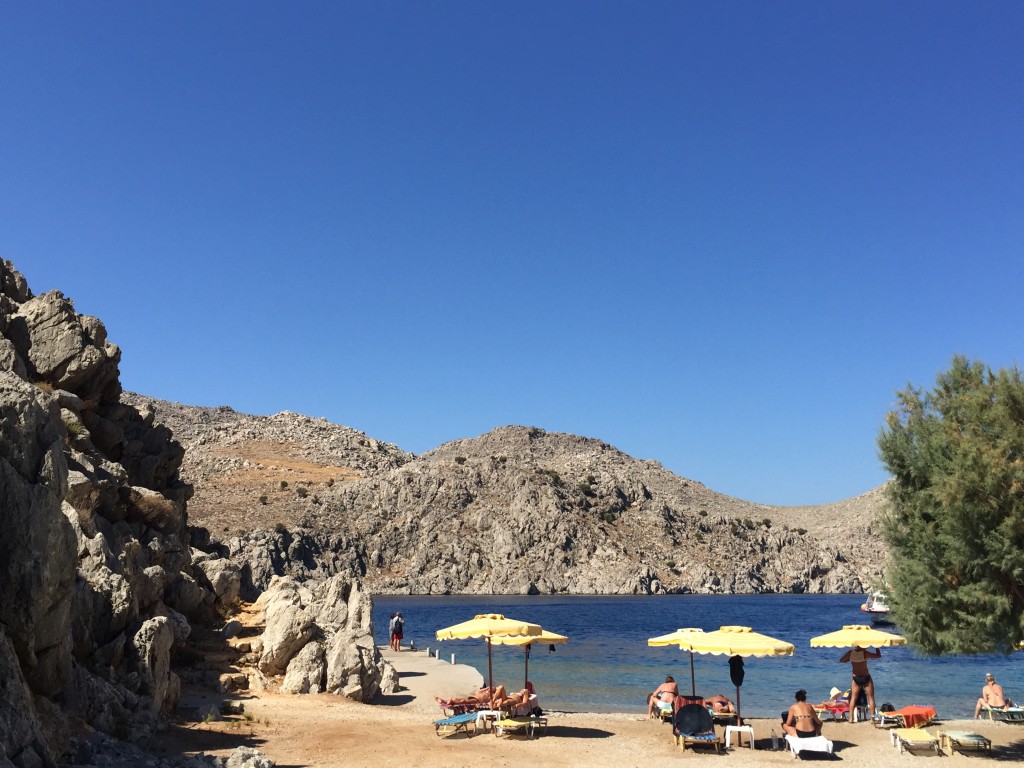 Agios Nikolaos was our first discovery. Followed by Agios Georgios and Nanou Beach.
Days were spent sitting beneath the glow of an afternoon sun, swimming in crystal clear waters, making friends with the regulars from Milan or London… dining in the one taverna.
Aside from the goat we named Henry, there was barely a soul around. Blissful solitude.
As we grew to know and love the island, we didn't want to leave. Three days became five.
Finding charm in the upper town of Ano Symi, we climbed 200+ steps up to a new home.
Every evening we would watch the sun set behind the hills from our room at Fiona Hotel, run by a sweet older Greek couple, next door to the best breakfast spot, Olive Tree Cafe.
Dinners of fresh fish & octopus, local cheese and honey. Every night a culinary adventure.
On day six it was time to leave this paradise behind, knowing we would one day return.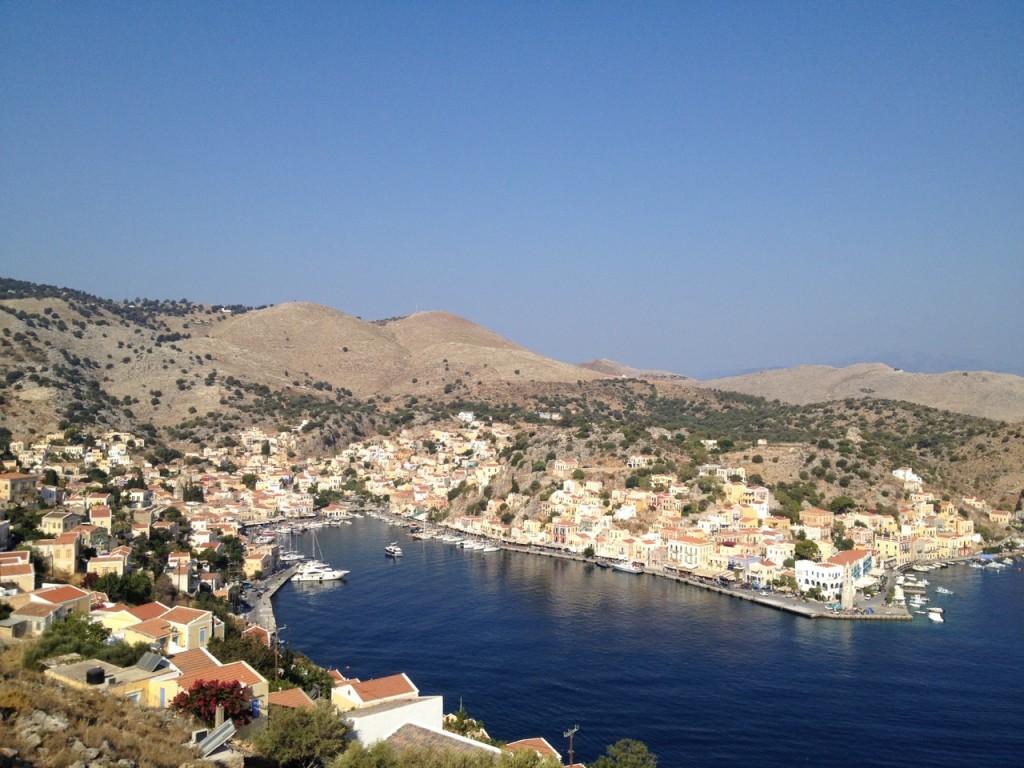 Tanner and happier than when we had arrived, we boarded the ferry, destination Rhodes.