A surprise dinner? Yes, please! I'll try almost anything once. (Pigs ears in Spain, bone marrow sucked through a straw in China, Yak in Tibet, lardo in Italy…) Obviously I'm a great fan of adventurous eating. When my equally adventurous Italian recently planned a surprise dinner, telling me it was more of a concept, I was intrigued. Would we be dining in the dark, eating with our hands… I could not make sense of it considering we were in Paris, a culinary capital.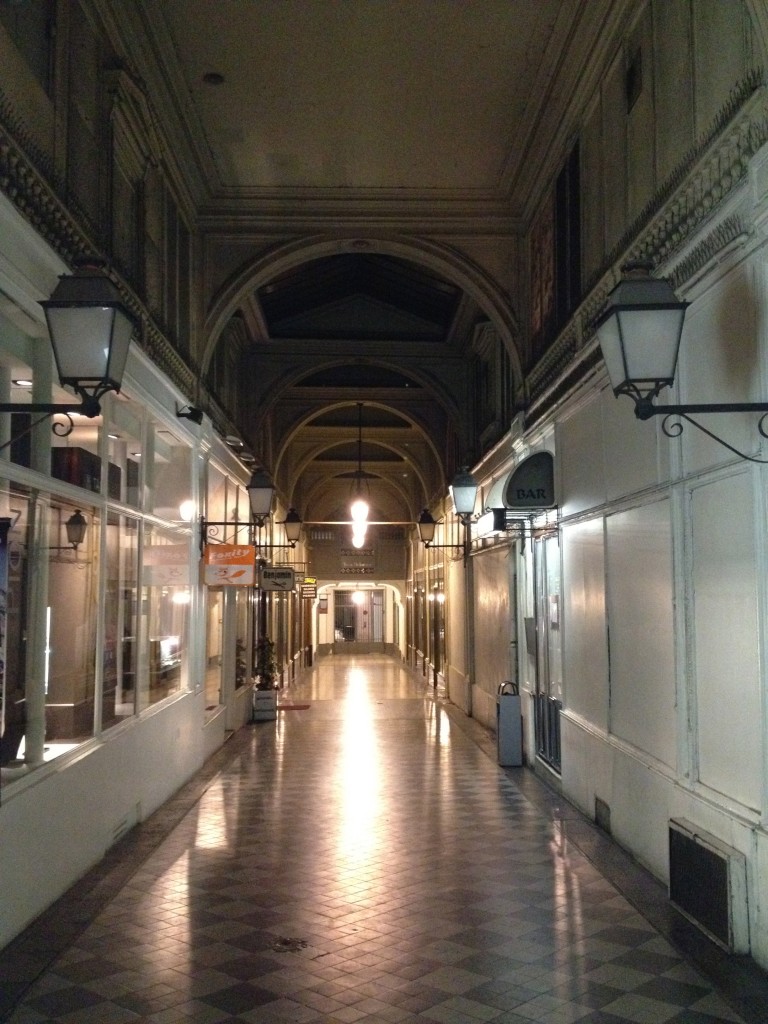 My curiosity grew while we wandered Place de la Madeleine. Until we reached the passage.
Le Passage to be exact. Through the door and up the stairs…
Here we discovered a restaurant with a menu unlike any other. Hidden above the famous gastronomic Senderens restaurant is this experience and experiment in taste. There is no menu, thus no decisions to be made. Here is where the culinary adventure begins. Your dinner is based upon the whim of the chef, whatever he decides to test for the main restaurant, with each table trying different dishes, some of which may end up on the menu. Four courses of unique gastro-dining for less than 40€ (add a good bottle of wine bien sûr) et voilà, surprise dinner is served!