Aside from the rich history and varied architecture, it was Sicily's sweets that remain most in my memory. Being a sweet tooth, we made it a point to find and taste the best of the region. In Noto, we discovered what's considered one of the best gelateria's in Sicily, Caffé Sicilia. Here we stopped for lunch, and decided to make it a sweet one, starting with ice-cream, which was indeed delicious!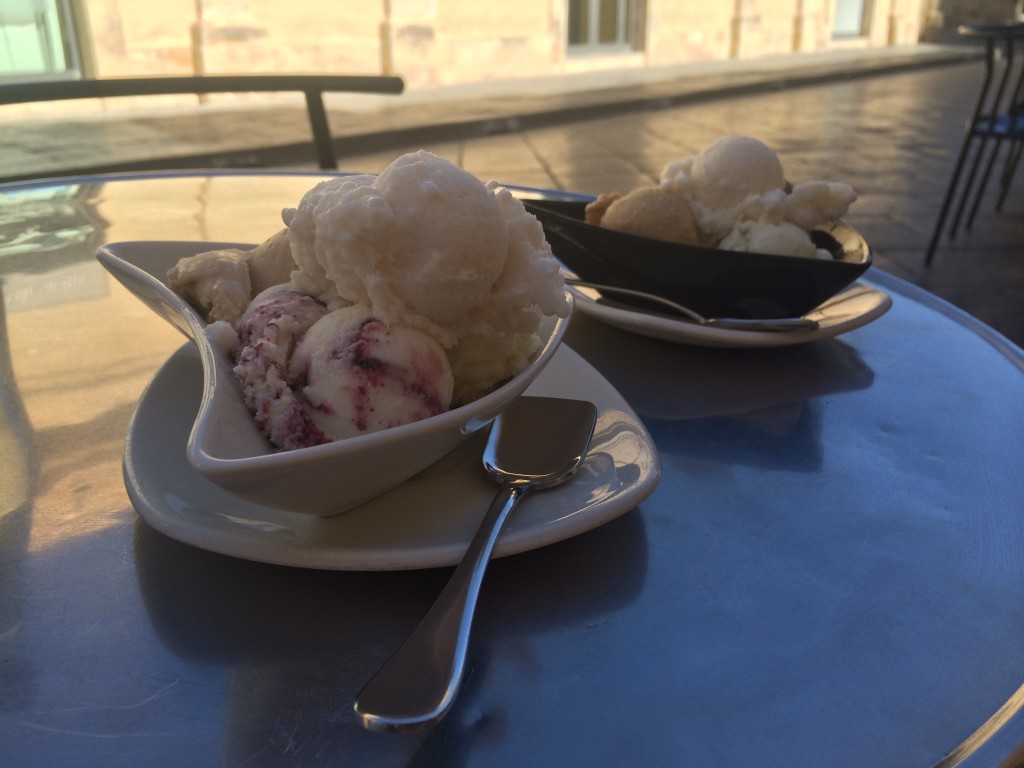 From there we moved on to the second course, and what became my favorite dessert in Sicily, the cassata, a cake covered with almond paste and candied fruit, and filled with ricotta cheese. Incredible! We accompanied this decadent cake with coffee and a glass of almond milk, Sicily being the land of almonds. For the third course (yes, there's more), we tried the almond granita, an icy concoction of almond milk. WOW!
After the sugar high faded and we returned to a healthy meal of pasta and fish, we ventured to Modica's famous confectionery, Antica Dolceria Bonajuto, the oldest (and considered the best) chocolate factory in Sicily. Their chocolate, a legacy of their Spanish history, contains only cocoa beans and sugar. I tried many of their varied flavors, including the most famous, vanilla and cinnamon. But what really blew us away were the cannoli's. They filled them on the spot, hazelnut and pistachio, the latter being the best Sicilian cannoli I've ever tasted!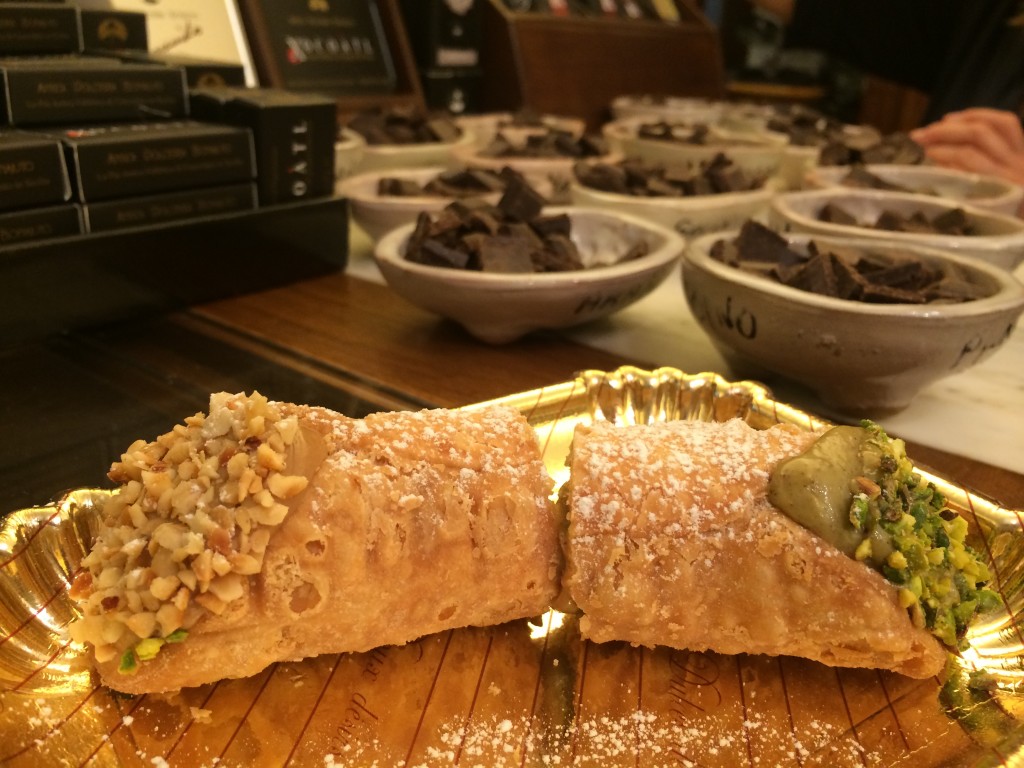 A well-known tradition in Sicily is an almond paste known as pasta reale, made with ground almonds, sugar, corn syrup, and lemon juice. These fruit shaped sweets almost look too beautiful to eat. This too is one of my favorite sweets, having grown up eating marzipan.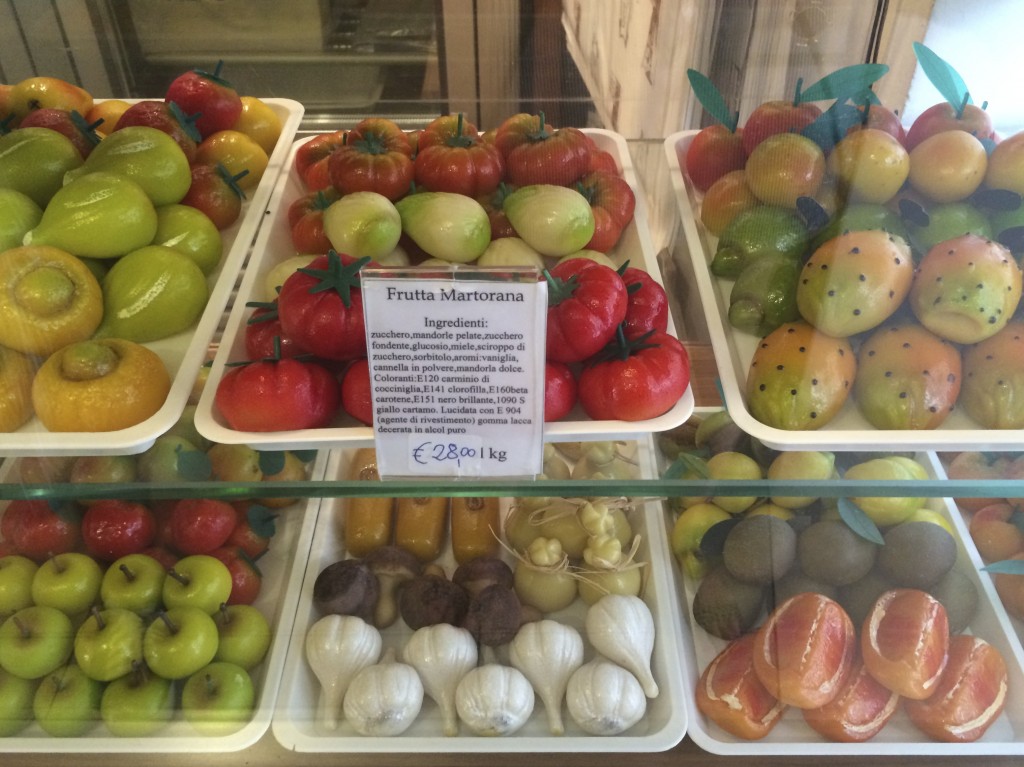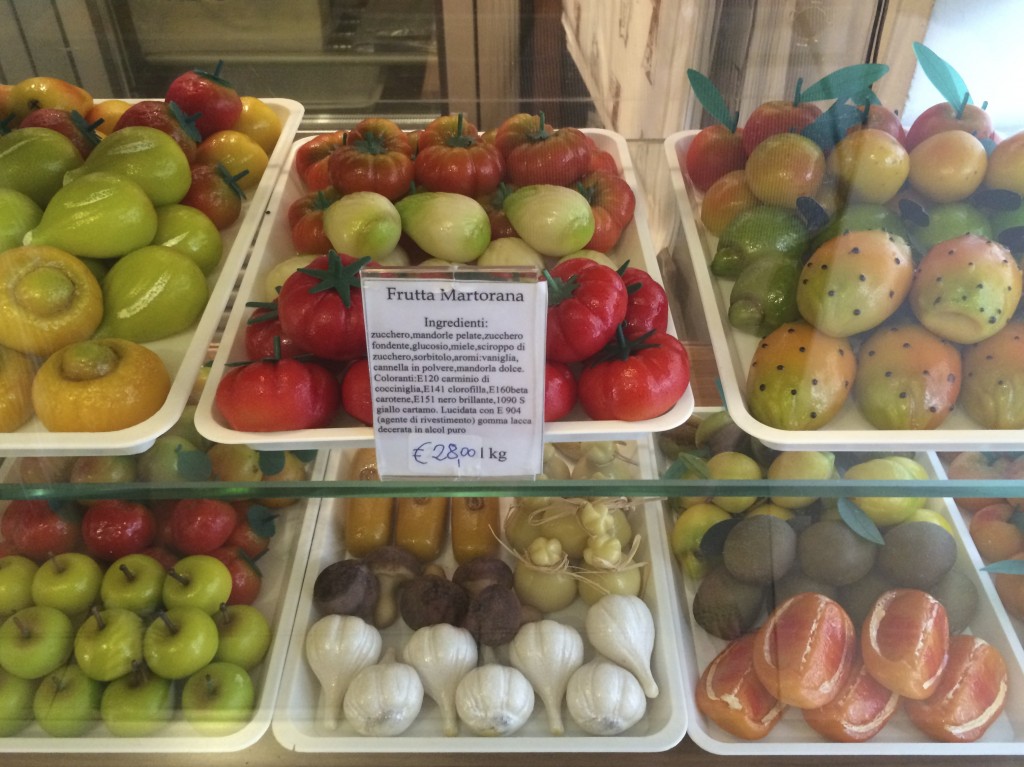 Considering how much I love these sweets of Sicily, I can't wait to return. Until then, detox.