A dinner organized by a host you don't know, accompanied by guests who have never met, held at a mystery location somewhere in Paris. This sounds like my kind of dinner party.
An old friend recently mentioned the New Friends Table, a secret eating and meeting club new on the Paris scene. I had also read about it on the reputable HiP Paris blog. When two seats became available, I didn't think twice. Somehow I knew I was in for a treat, without knowing much at all. The dining adventure began. My unassuming Italian and I were warmly welcomed by our gracious English hostess, the scene decoratively set. We immediately felt at home. The mingling began and toasts were made, as the guests continued to arrive. Each one of us a pawn in this mystery dinner game, creating a uniquely diverse yet equally open-minded dynamic. A table set by destiny.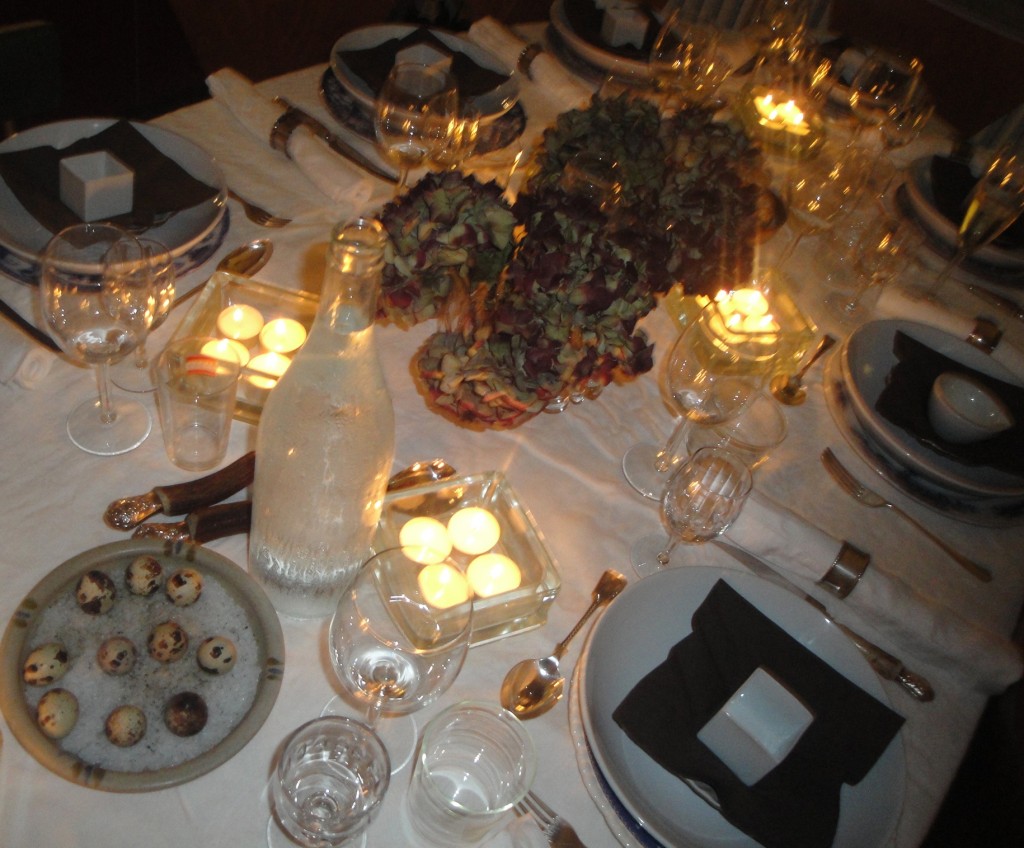 The curious cast of characters spanned the globe including London, New York, Los Angeles and of course Paris. The hostess seated us according to her intuitive whim and the dinner began. The four hours to follow included divine compositions of the freshest cheeses, meats and seafood… each plate complimented not only by a glass of wine, but with a story from the engaging (and very witty) hostess and cuisinier. With each course we became better acquainted and shared stories of our own. And in this way, over a perfectly set table for ten, new friends were made. I've had many a mystery dinner thus far in my Paris life, this one by far being the most memorable.
For a seat at the table contact: newfriendstable@gmail.com and make sure to book well in advance… the secret is out!