Few people know that within Galeries Lafayette, one of Paris' most prestigious department stores, lies an art gallery, aptly named Galerie des Galeries. I discovered this on a recent private tour of this fashion haven with Rendezvous en France. Can't fashion be art?
Painter Karina Bisch has taken over the space with expo Arlequine, the walls covered in a 70 meter long canvas. Window-like openings within the canvas reveal colorful paintings.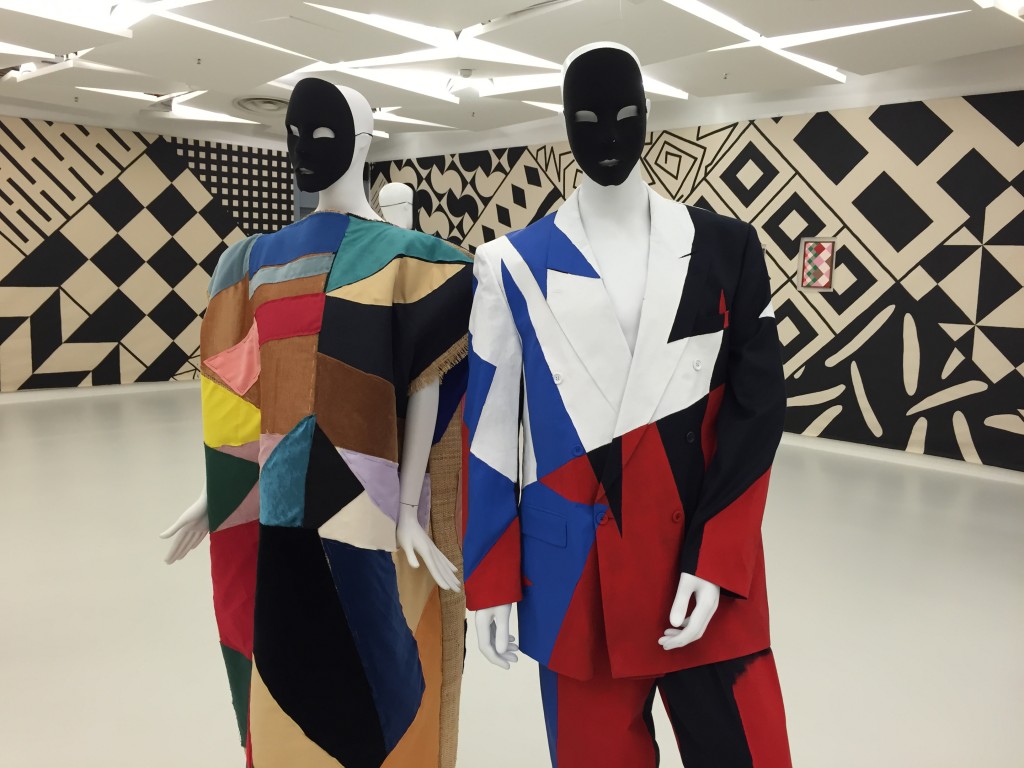 Six characters stand within the open space, dressed in outfits created by Karina, named for select artists including Sonia, Varvara, Giacomo, Pablo, Ellsworth and Gustav.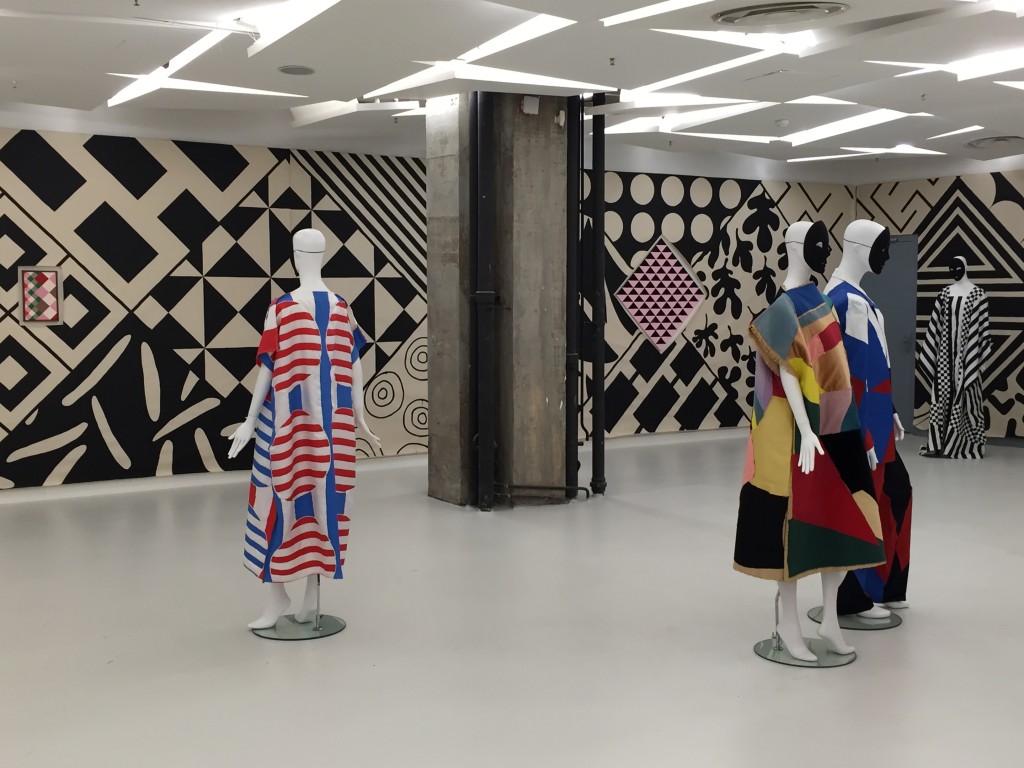 The space is transformed into a theatre in which the mannequins are the spectators.
Thank you Galeries Lafayette, for inspiring the shopper. What's next? Expo ends May 9th.