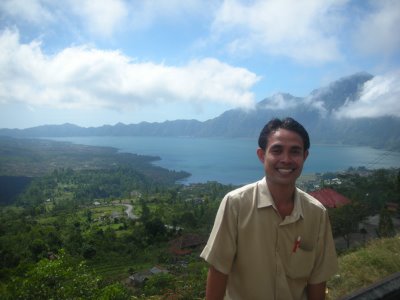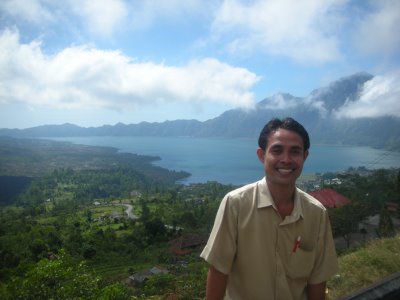 His laughter was contagious. There was rarely anything even to laugh about, yet he laughed often and with great sincerity. This was the way with Mudarta, since the moment I met him and stepped into his taxi in Bali.
He appeared like most taxi drivers, friendly and  filled with small talk that seems almost formulaic. Yet Mudarta was special. His warmth filled the space completely, and his laughter provoked an immediate smile. His philosophies on life were profound and plenty. I chose to be a disciple of this discerning man.
Mudarta was deeply spiritual. He often paid tribute to the Balinese gods by partaking in traditional dances. His days were spent working in a hotel and his nights on the road. Several years earlier he had chosen a wife, based upon the simple formula of shared affection and compatibility. Together they raised a child, little Regi, who accompanied his father on our prophetic journey, quietly listening to the wise discourse, smiling with his eyes.
It was that day in his taxi, winding through rice fields, into a village of wood carvings and wild herons, up into the scenic heights overlooking an active volcano, into the thoughts and teachings of a simple, happy man, that I experienced great peace. 
I often think of Mudarta, this modest man and the melody of his laughter. And always, I smile.
This post has been entered into the Grantourismo and HomeAway Holiday-Rentals travel blogging competition. (Mudarta is one of the favorite people I met on my journey around the world. We still keep in touch.)