During these seven years living my own love story in the City of Lights, I've read quite a few others. One of the most romantic tales to date is the latest novel by international bestselling author Alyson Richman.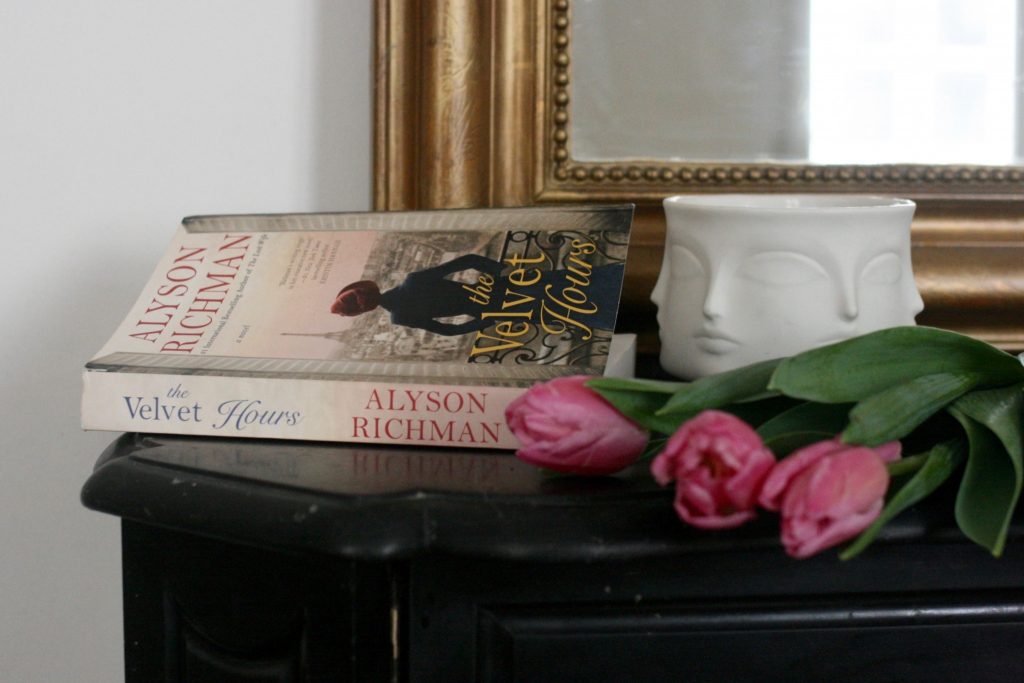 The Velvet Hours takes you into the lives of two women in very different circumstances, connected by a common thread. Inspired by the true account of an abandoned Parisian apartment, Richman composes a glamorous love story set in the period of the Belle Epoque. In colorful accounts of her life, Marthe de Florian recounts this story to granddaughter Solange. Marthe describes herself as "A  woman of the demi-monde, the half-world. Caught between beauty and darkness. In some ways trapped, but in other ways completely free."
As the mysterious life of this beautiful courtesan is revealed to her, Solange tries to make sense of her own. She finds refuge in the company and stories of her grandmother as Germany invades France and Europe prepares for war. In time, she learns the secrets of her family history, and discovers her own unique path.
In lieu of Valentine's Day, I share this book with you, written in Richman's characteristic poetic prose. You can easily imagine yourself walking the streets of Paris, intertwined between the lives of Marthe and Solange. The Velvet Hours is certain to become a favorite of any romantic Francophile.