This past year has been an adventurous one and I feel overwhelming gratitude. Beginning with a new year in Sicily, my Italian and I have explored Miami's Faena District, discovered Lisbon and Sintra in Portugal, encountered Valencia, Spain, and spent memorable birthday celebrations in Sardinia, Italy, in addition to visits home to the Hamptons and Cinque Terre. For blogging and writing projects I skied in breathtaking Courchevel, explored Lombardia, Italy, and visited Mont-Saint Michel by night, among other trips. And let's not forget beautiful Budapest! One last trip before a family Christmas beneath the Florida sun was to a château in Brittany. All the while Kasia Dietz handbags journey with me as the brand continues to grow.
A four hour drive from Paris, or much faster via train, we arrived to the city of Rennes. From here we discovered remote and romantic Château du Bois Glaume. This family-run castle was the perfect weekend escape.
Our regal room overlooked the chapel of this charming castle. Immediately we felt at home, and like royalty.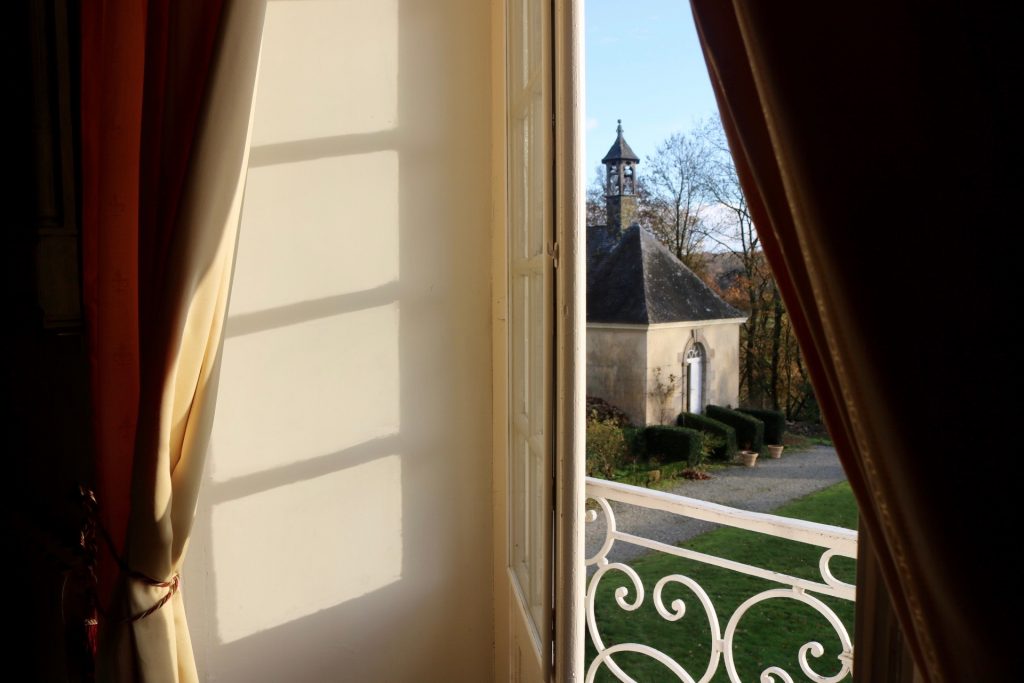 While my Italian went for a run in the late fall foliage, I explored the grounds, camera in hand. That night, dinner for two was served in the elegant dining room, accompanied only by the castle's cat.
During our stay we learned the history of this château, and how it's part of a collection of family-run French castles converted into bed-and-breakfasts, each offering no more than five rooms. I immediately became fascinated with Bienvenue au Château and couldn't wait to discover others. Perhaps château hopping will become a theme for the new year?
Our last visit after stopping for crêpes in the picturesque village of Rochefort-en-Terre, was to Josselin with its stunning medieval castle set upon the river. The perfect last stop before returning to Paris.
As I count my blessings for the year that has passed and prepare to fill 2018 with beautiful memories, may you live your own fairy tale, château optional. Wishing you a happy, healthy and adventure filled new year!