Having just returned from holidays in Italy, starting with Sardinia and ending with beautiful moments spent with friends and family in Cinque Terre, I have much to share from the last three weeks. Let me begin with the newest addition to my Insider's Guide to Monterosso. A must for anyone planning a visit. Torre Aurora has quickly become one of my favorite places for an aperitivo with a view. In all my travels I have yet to discover such stellar cocktails combined with such stunning views.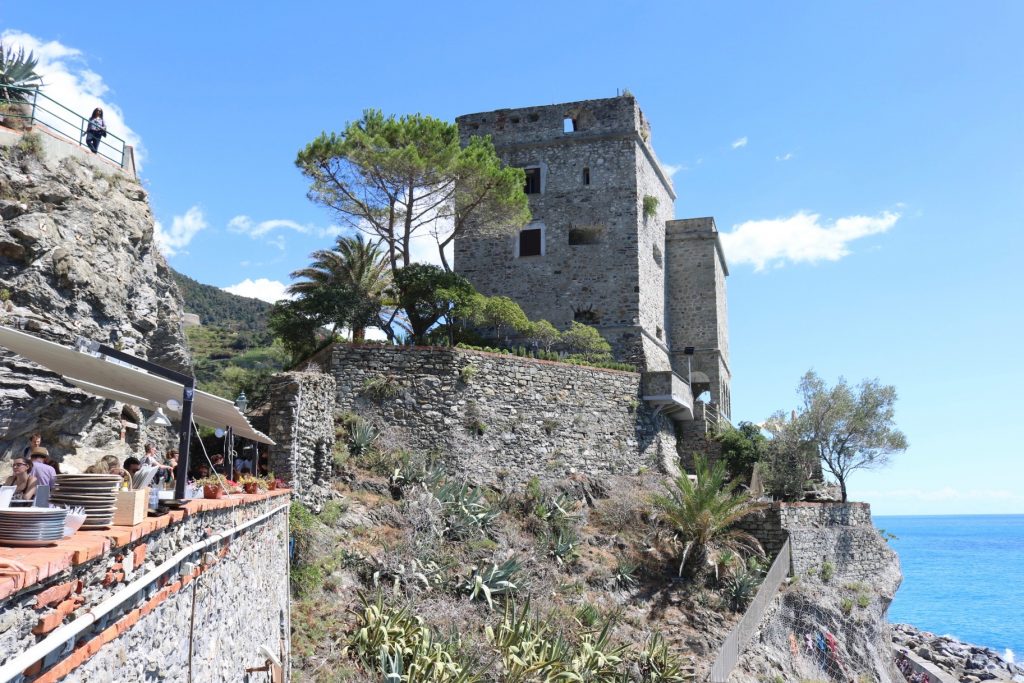 Opened just two months ago, this bar/restaurant is set in a historic 13th century tower, and run by a local.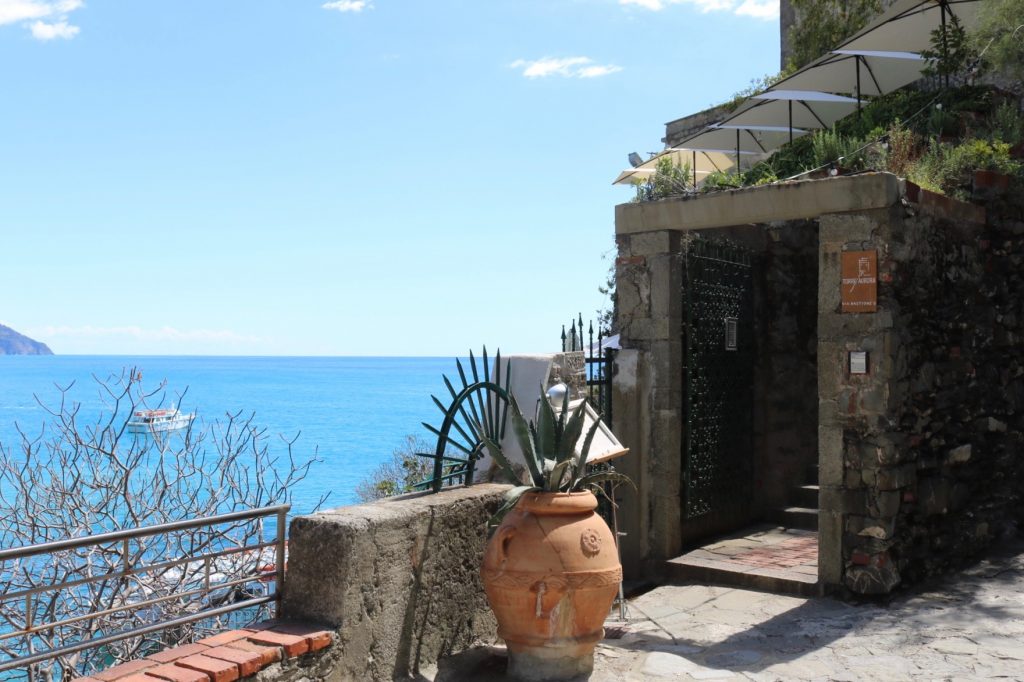 From the many terraces you have stunning views of Monterosso, as well as all of Cinque Terre in the distance.
You also have a direct view of one of my favorite restaurants L'Ancora della Tortuga, as well as the beaches of Monterosso.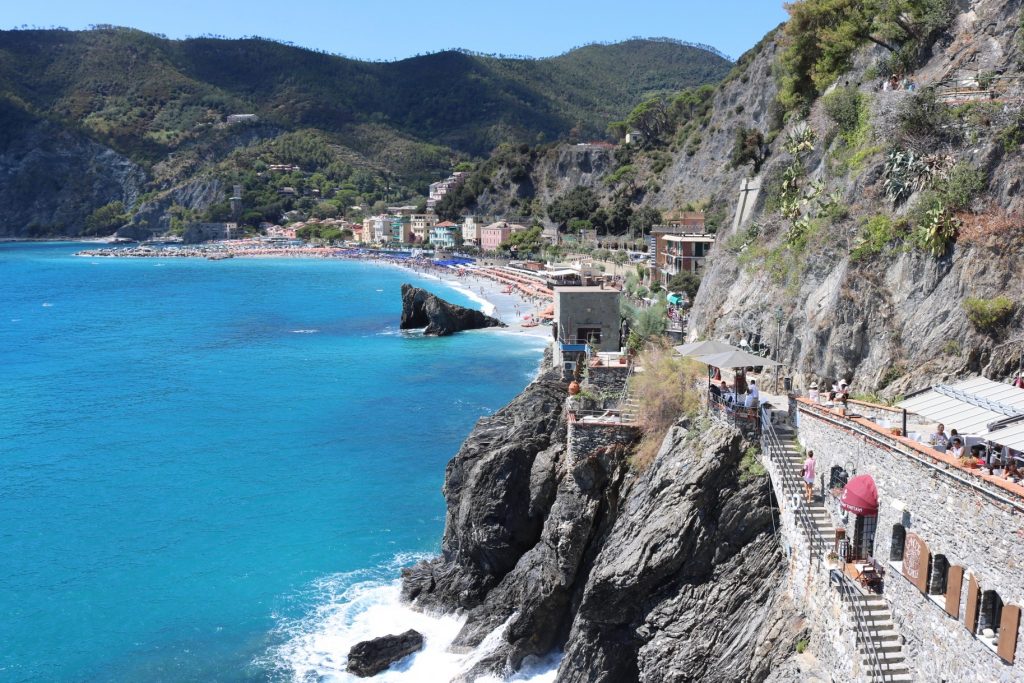 So what's on the menu at Torre Aurora? Aside from custom cocktails including the famous Aperol Spritz, you can order small plates of local anchovies or octopus salad. Arrive for dinner and feast on Ligurian specialties including fresh pasta and fish. Just be sure to make a reservation!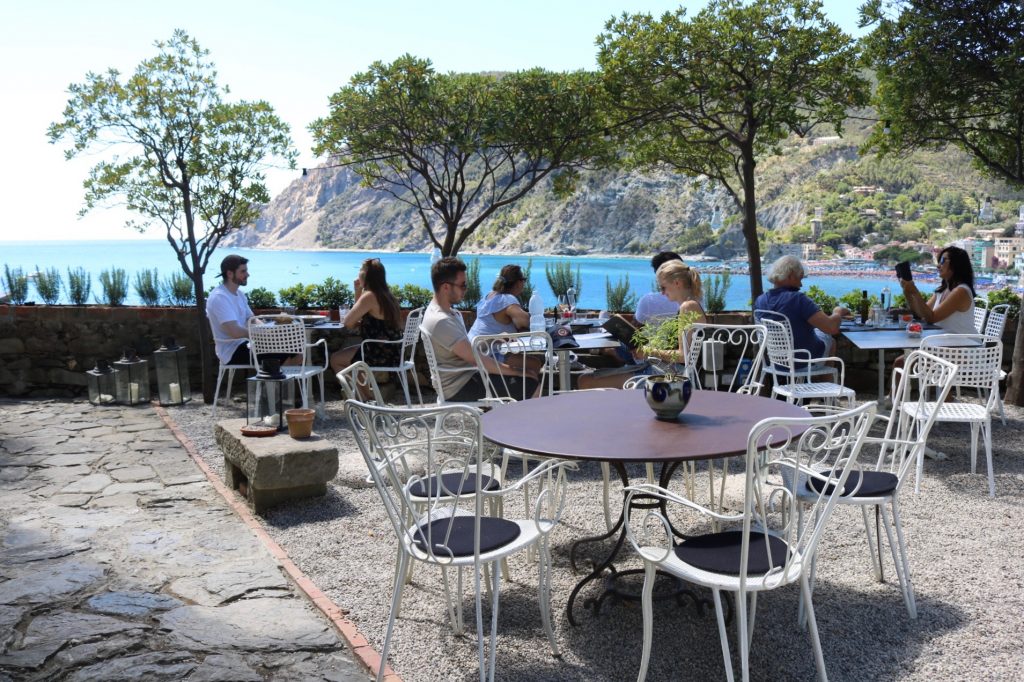 In case you're looking for me during the early evening hours next spring or summer, this is where I'll be.