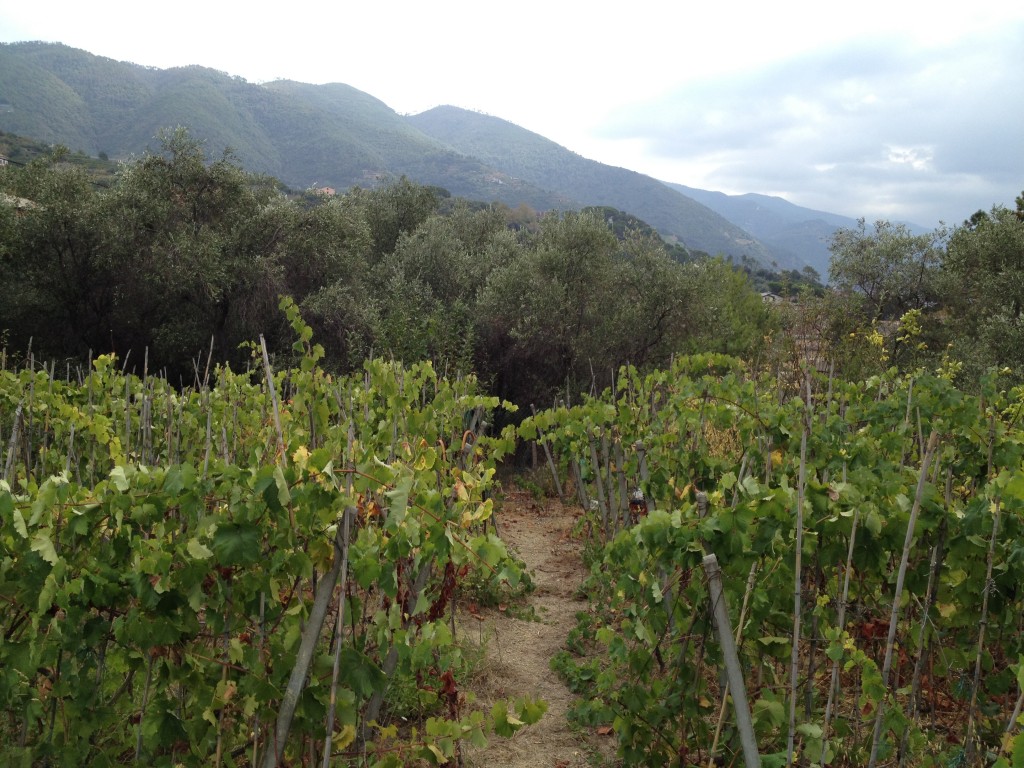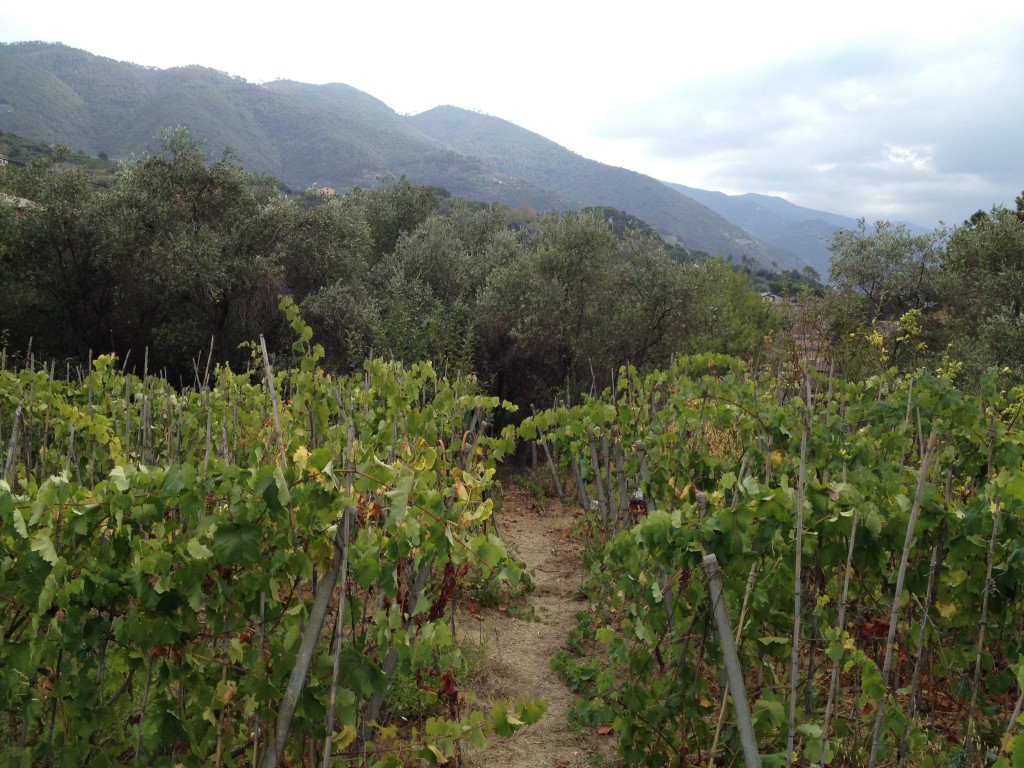 This time of year I look forward to the grape harvest in Italy. My first real experience paying homage to the grape was two years ago, and still I drink the wine in memory of those days. This year the harvest was not as plentiful, but my Italian and I set to work and picked every grape we could find.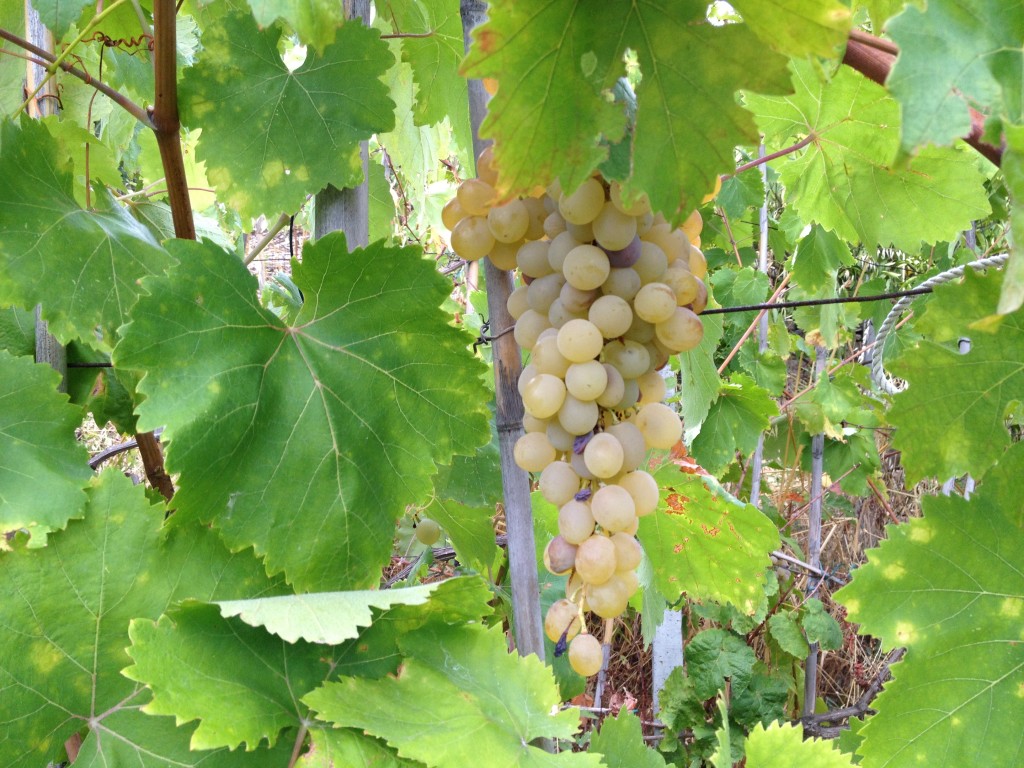 We decided we would make the local sweet wine, Sciacchetrà, made of select, dried grapes. A real delicacy, and my favorite domestic wine from the Cinque Terre region.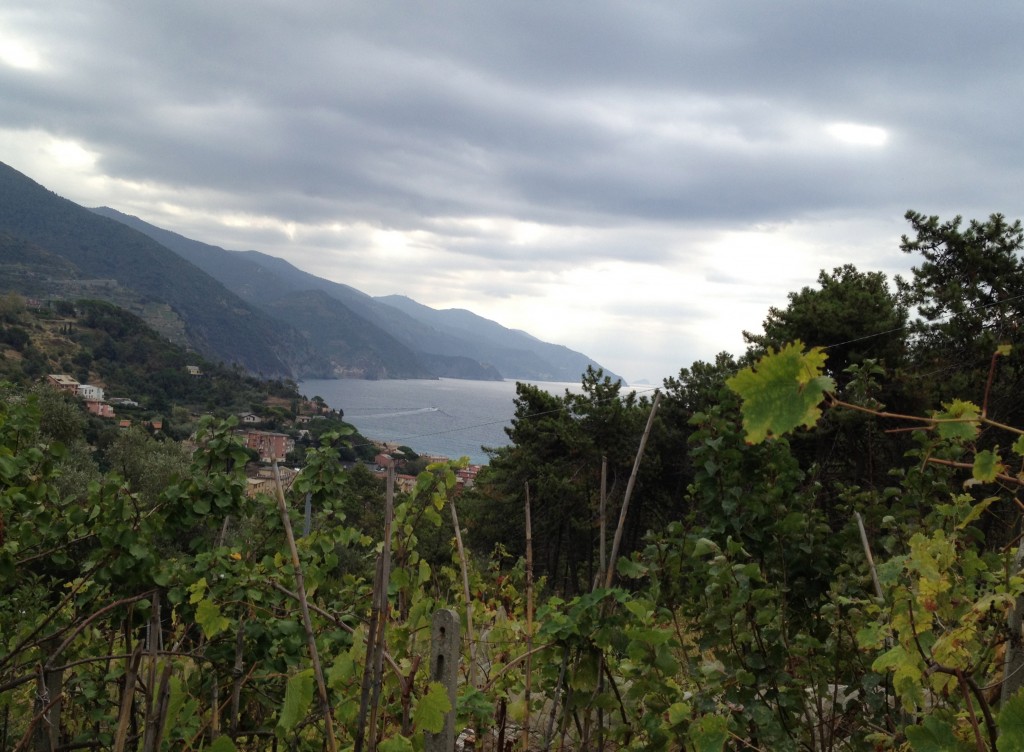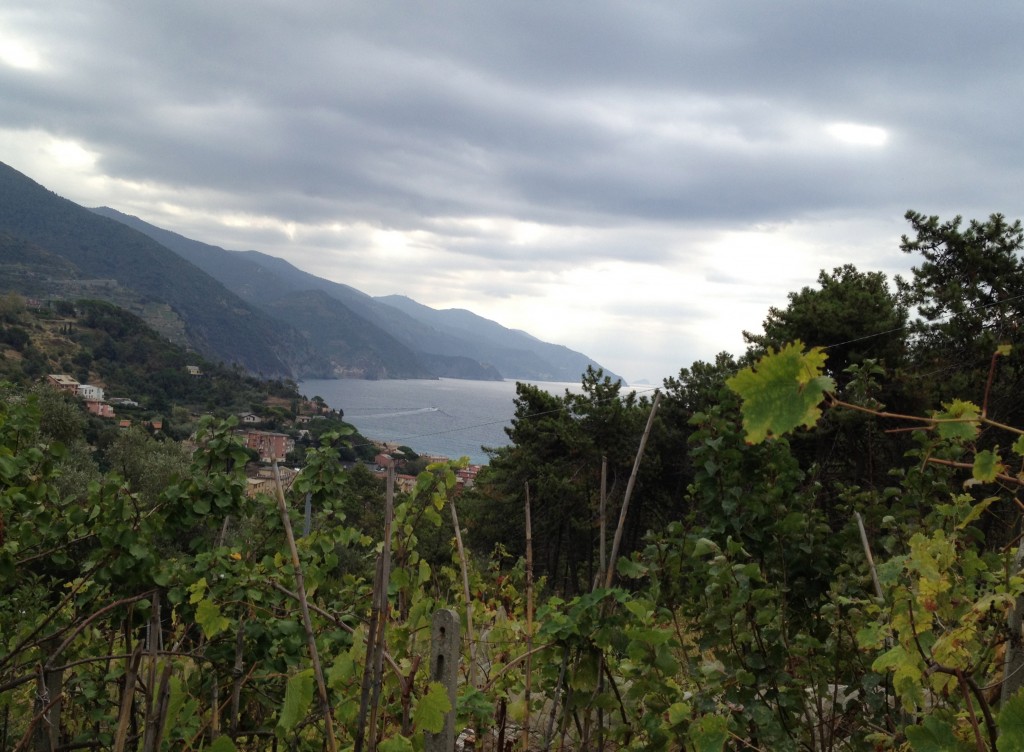 The views alone were reason alone to tangle my way through the vines.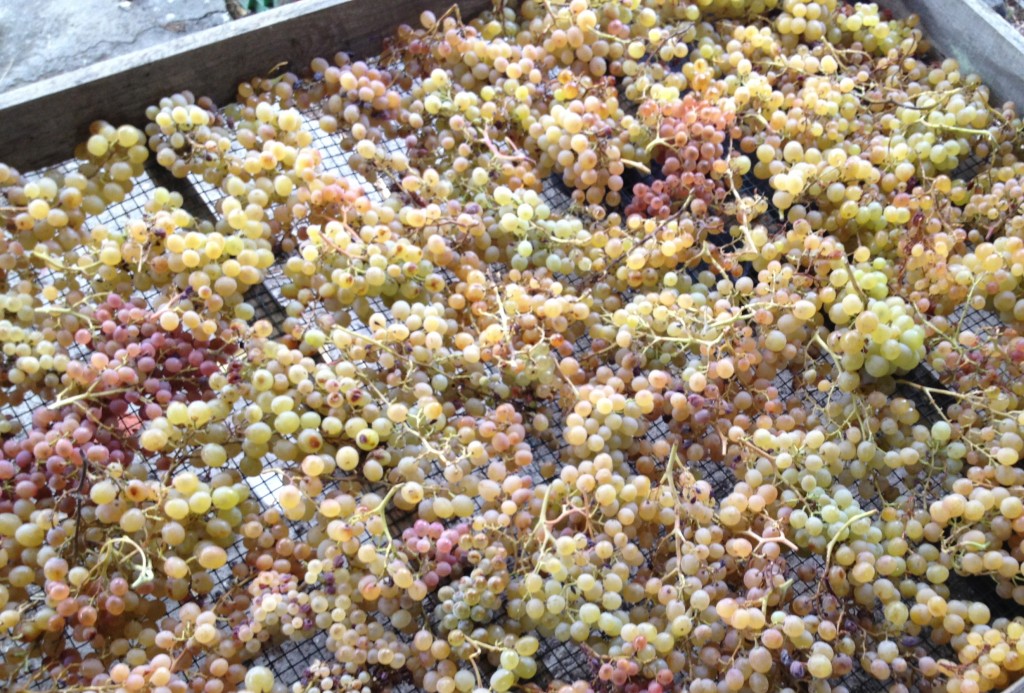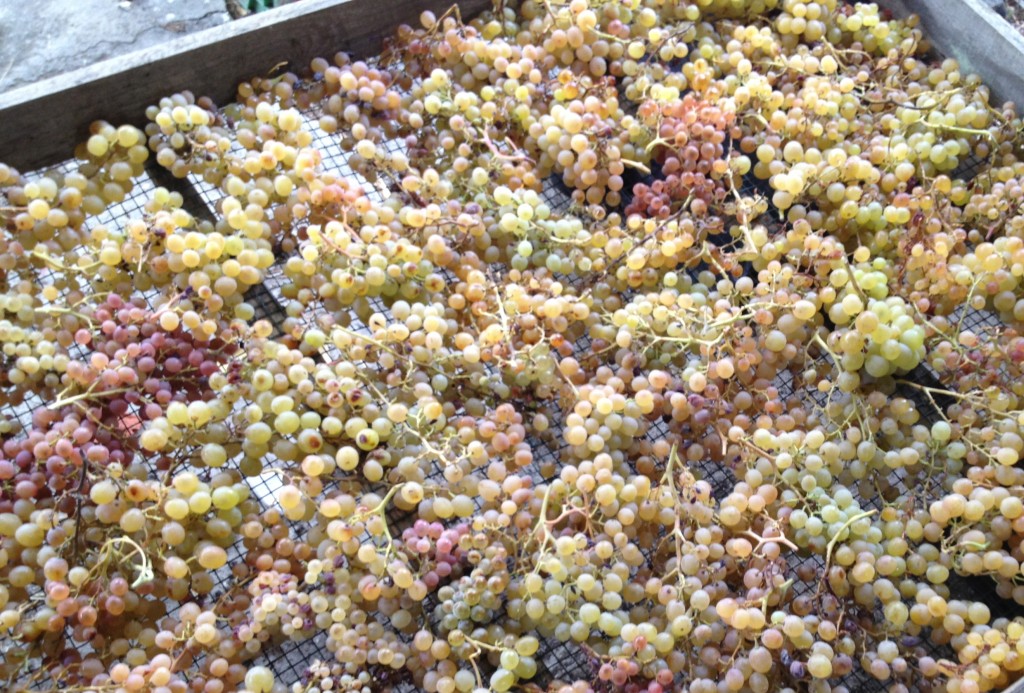 We set the 50 kilos of grapes to dry on a metal net and covered them. In six weeks time the dried grapes would be pressed, natural fermentation would take place, the wine would be filtered, and voilà! Ready to be savoured during the Christmas holidays, to compliment a good dessert.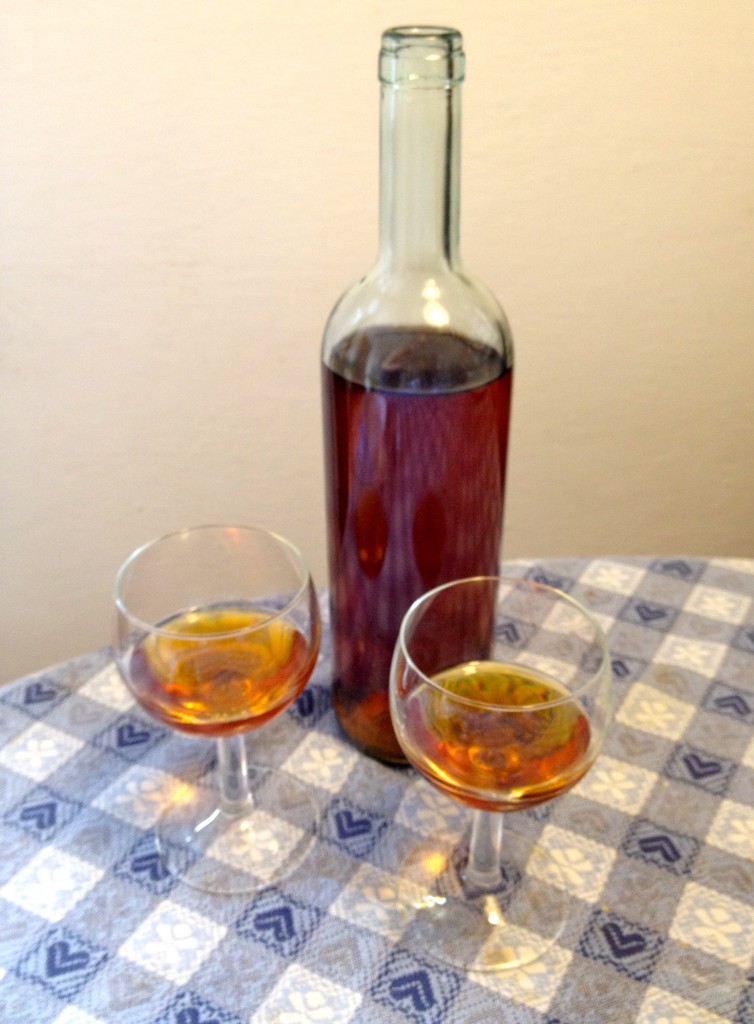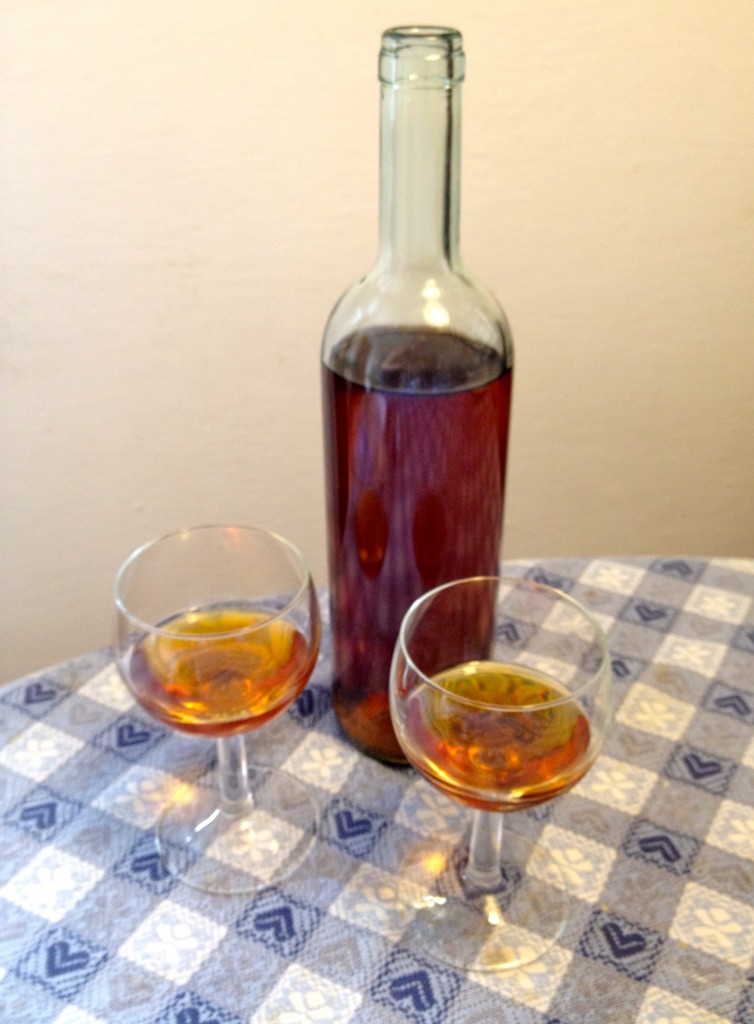 Cheers to the best Sciacchetrà of Cinque Terre!