During my around the world travels I've experienced many eating adventures, from street food in Vietnam to yak in Tibet. And let's not forget bone marrow in China and lardo in Italy. (Delicious!) But I have to admit, the most fun I've ever had eating was in San Sebastián. This foodie mecca is home to two of the best restaurants in the world, but what we were after were the pinxtos, the Basque version of tapas. The old quarter is filled with pinxtos bars, dozens lining every street, all attempting to entice you with an array of these taste bites lining the counters.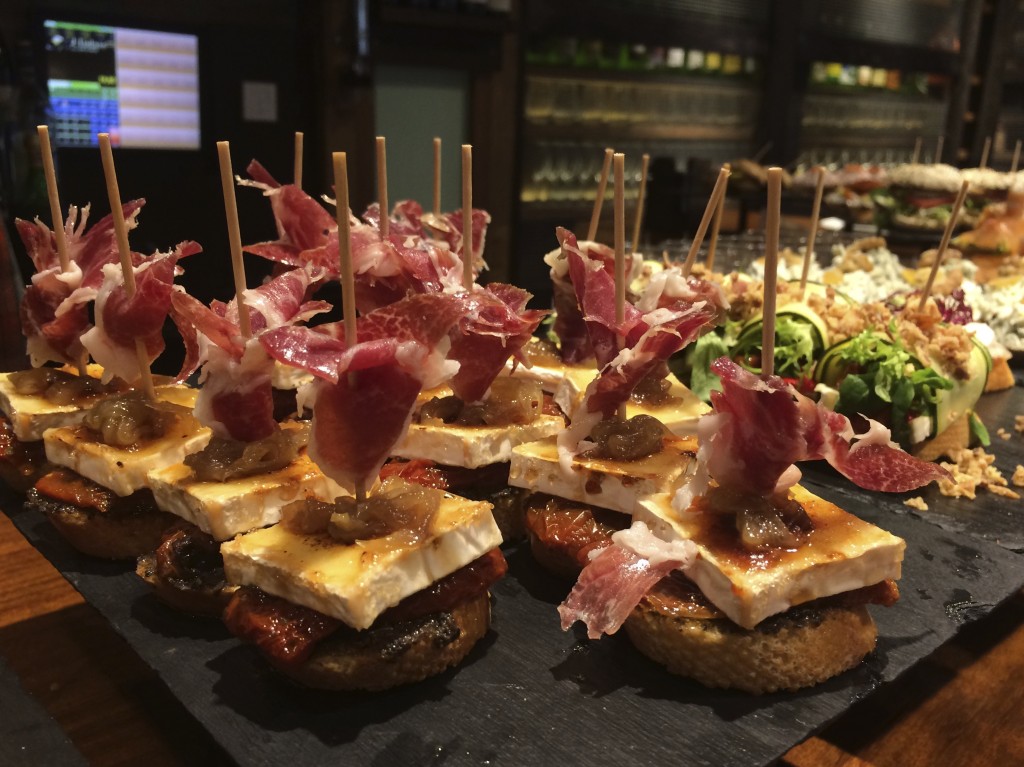 On our first night we followed our feelings as my Italian would say, or was it our eyes and mouths. And with each bar a glass of rioja or local cider. In less than 24 hours I was hooked!
Day two we did a little research and discovered that our feelings, and palates, had led us well. The eating adventures continued as we were determined to try as many pinxtos bars as possible.
By day three, we had eaten at nearly a dozen pinxtos bars, drank many a glass of local wine, over-indulged in calamari and octopus and I even convinced my Italian to try pigs ears. It being our last day, we decided to return to our favorite bars. For those planning a trip to San Sebastián (which I highly recommend for anyone who loves to eat) here is the list of pinxtos bars that will keep us coming back. I'm already looking forward to the next trip!
Bar Zeruko : most innovative and experimental of the pinxtos bars
Atari Gastroteka : the gastronomic version of pinxtos
Borda Berri + La Cuchara de San Telmo : pinxtos made fresh to order (both run by same owner)
Bar Sport : don't let the name of lack of ambiance fool you!
La Viña : home to the best cheesecake in the world!
The only rule to remember when pinxtos bar-hopping, the more napkins on the floor, the better!