With Sunday brunch slowly but surely becoming a weekend ritual in Paris, I thought I'd share a few of my favorite spots. Little makes me happier than brunching with friends, or a long leisurely brunch with my Italian and The New York Times. If only there could be a spot that serves brunch daily… Oh wait, there is!
Newly opened Holybelly 5, neighboring Holybelly 19 in the 10th, owned and run by a lovely expat couple, serves up a brunch menu every day from 9am to 5pm. My dish of choice is their Savoury Stack, pancakes with fried eggs, bacon, homemade bourbon butter and maple syrup. Sweet and savory perfection! Brunch on a Wednesday? Why not! Also to note, their coffee is some of the best in Paris, my Italian will agree.
Holybelly 5 // 5 Rue Lucien Sampaix, 75010 // Daily 9-5 (last orders at 4) // No reservations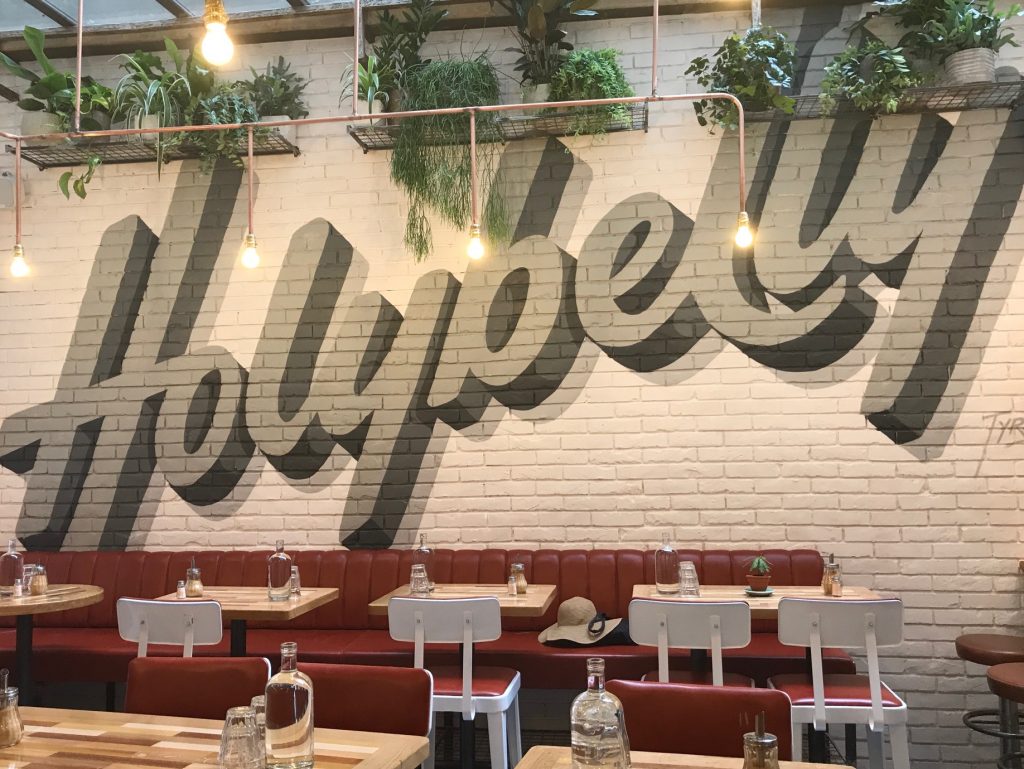 Another brand new eatery serving a daily brunch menu is Café Méricourt, sister to Café Oberkampf. Also owned by a charming expat couple. A breakfast roll and green eggs and feta are two breakfast (or lunch) options, as is the green bowl with quinoa, spinach and avocado, a fast favorite! The decor is bright and welcoming, and with its overnight success reservations are recommended. Here too you'll enjoy a good cup of joe.
Café Méricourt // 22 rue de la Folie Méricourt, 75011 // Wednesday-Sunday 10-6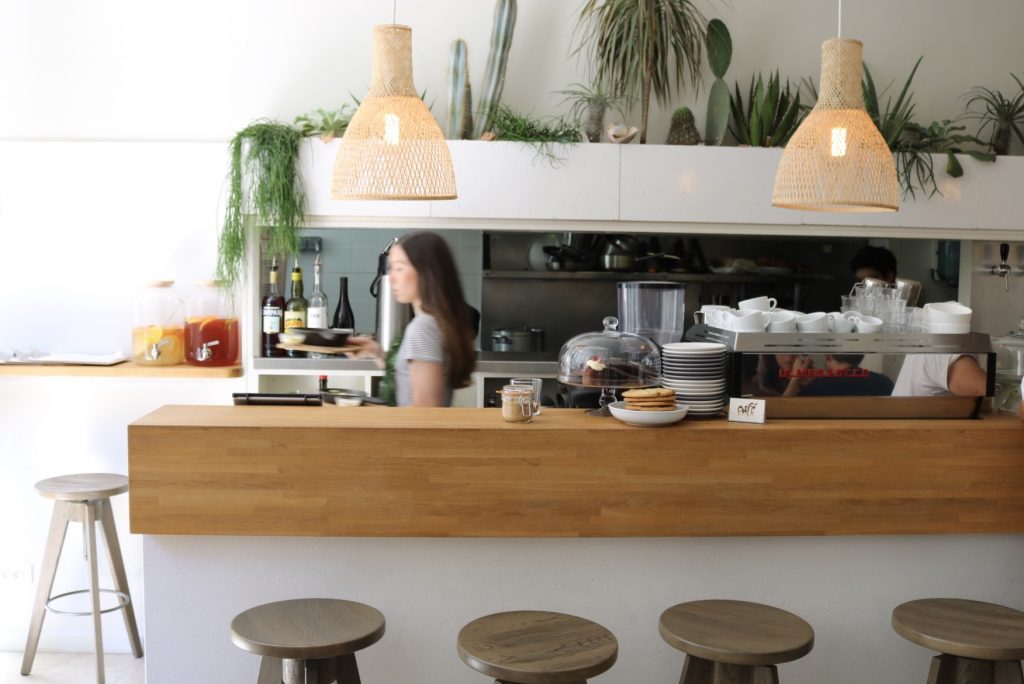 If you like eggs, then you love Eggs & Co located in the heart of Saint-Germain. Where better to try eggs benedict, for breakfast or lunch, 6 days a week. This charming refurbished barn house will make you feel like you're dining in the countryside. A brunch menu is offered at 22€.
Eggs & Co // 11 Rue Bernard Palissy, 75006 // +33 (0)1 45 44 02 52 // Tue-Mon 10-5, Sat-Sun 10-6
Admittedly, I haven't yet eaten at Les Bonnes Sœurs, as the lines are usually too long, but I know it's one of the best French brunch spots in town. Le brunch at 24€ or 28€ includes freshly squeezed juice, coffee, tea (or hot chocolate), an egg dish, dessert, and don't forget that basket of bread and croissants. No need for dinner!
Les Bonnes Sœurs // 8 rue du pas de la Mule, 75003 // +33 (0)1 42 74 55 80 // Mon-Fri 12-3, 7-11, Sat 12-4:30, 7-11, Sun 11-4:30, 7-11
If you want to splurge on Sunday brunch and make a day of it, head to Le Chalet des Iles in Bois de Boulogne. Reachable only by boat in a bucolic setting, they offer an unlimited gourmet buffet brunch at 55€. You can read more about my unforgettable experience here. Reservations are recommended.
Le Chalet des Iles // 14 Chemin de Ceinture du Lac Inférieur, 75016 // +33 (0)1 42 88 04 69 // Daily 12-3, 7:30-10:30