A white night following a bright blue Indian summer day. The ideal mood and climate for Paris' annual Nuit Blanche, the one night of the year that the city ceases to sleep. One of my favorites, allowing those brave enough, to explore museums and churches in the early morning hours. Our adventures took place in the Marais, beginnning with a video installation of The Leopard at the magestic Hotel de Ville. Incidentally, the first book my Italian ever gave me.

From there we sought the shortest lines with the most engaging exhibitions. Not an easy task. We found Moby Dick at the Museum of Hunting & Nature, complete with a backdrop of whale sounds.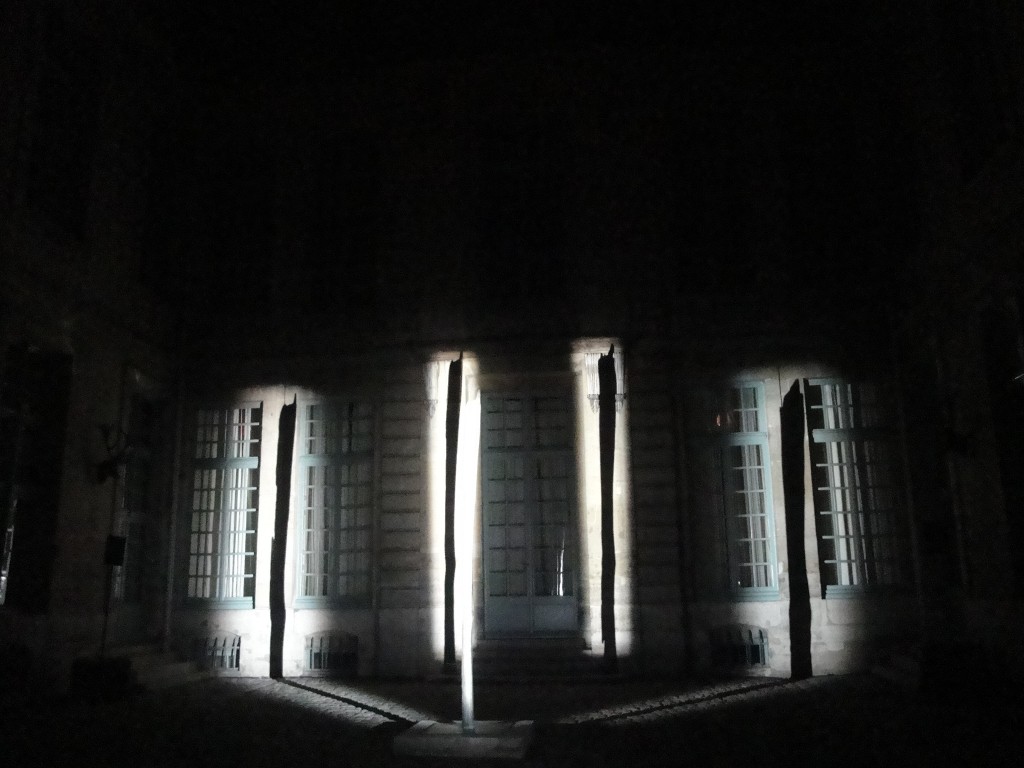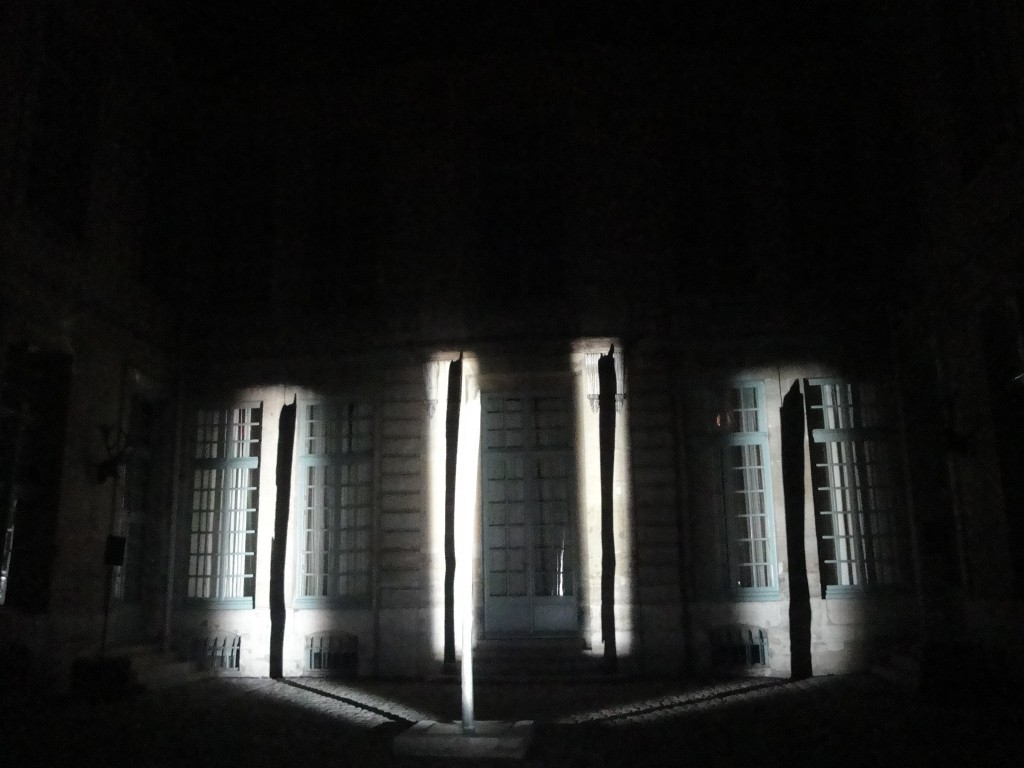 Seeking a moment of respite from the growing crowds, we entered the Église Notre-Dame des Blancs-Manteaux, only to be enchanted by an array of musicians in "Des voix dans la Nuit!" From pianists performing Chopin to a chorus singing Ave Maria, to a dramatic organist... certainly the longest (and the latest) I have ever sat in a church!
By now it was nearly 1am and we made our way to the grand exhibition Purple Rain. The line was wrapped well around the block, and so we passed by, trying to catch a glimpse of this incredible purple rain… Would it have been worth the wait? Perhaps.
Not yet ready to return home, we caroused the early morning streets in search of a last hurrah. What we found was an impressive structure at the Bibliothèque.
Composed solely of cement blocks held up by their arrangement.
Finally, time to end this white night and before it bacame another bright blue day.
With a last stop in Heaven at the Musée d'art et d'histoire du Judaïsme.