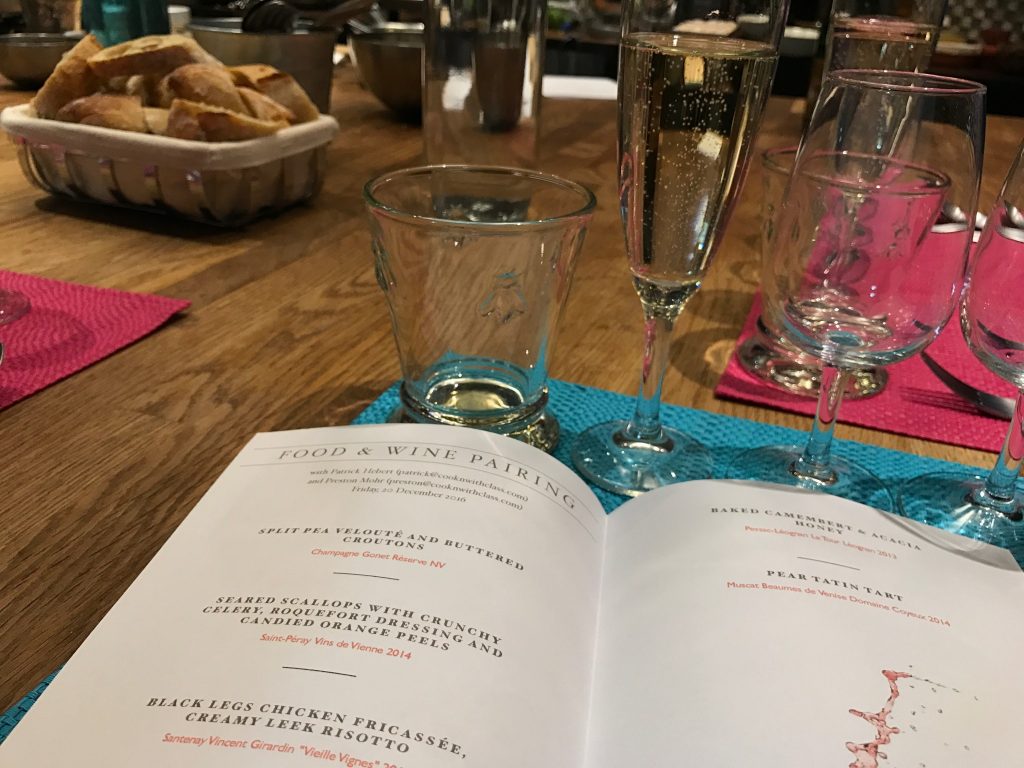 Often when I go out to eat and love a particular dish I wonder, "Could I make this at home?" I usually never end up trying, not knowing the chef's tricks in the kitchen, afraid my attempts will fall short. I could certainly read my friends' cookbooks and learn their unique recipes, but what about being taught by the chefs themselves? And what about wine pairings? I know which wines I like, but when to drink them, and with what dish? That's when I discovered Montmartre based cooking school Cook'n With Class Paris. As well as many classes in cooking and baking, they offer a French Food and Wine Pairing, perfect! Let the food and wine education begin.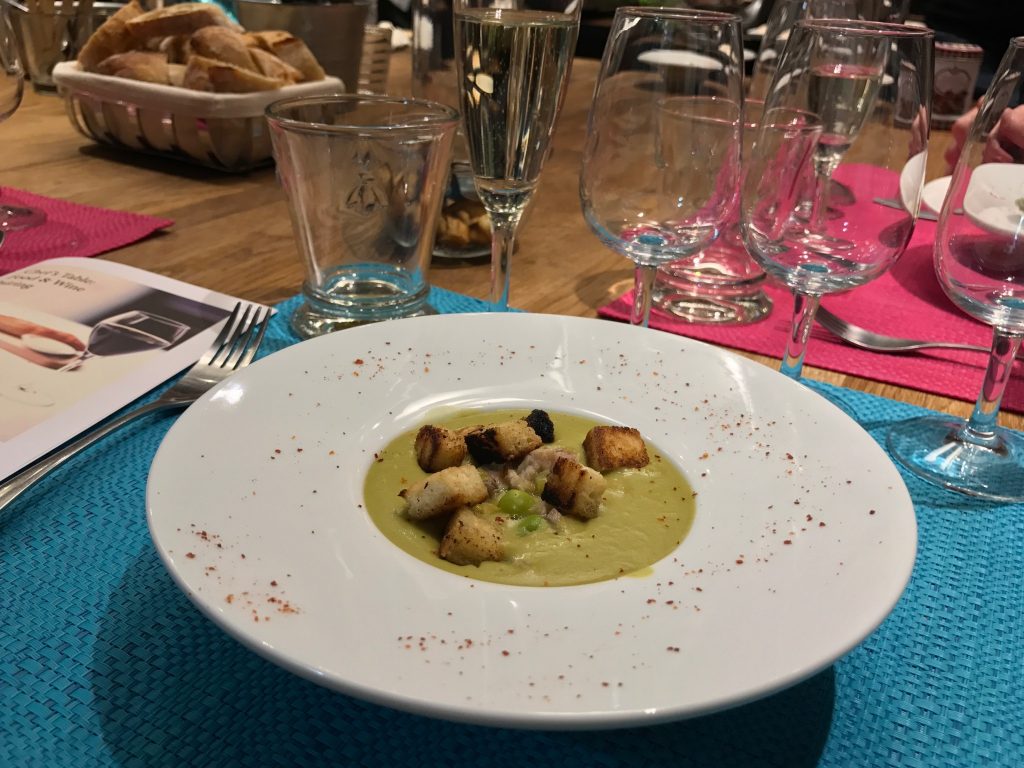 I sat at the table overlooking the kitchen with six dinner companions from around the world, many of whom were regulars. I quickly learned that the chef owned and ran a successful French restaurant for many years in the US, evident in his skillful movements. As he cooked the meal, he described the dishes and how to prepare them, answering any questions we had. And all we had to do was watch. Following an appetizer and champagne, the first course was split pea velouté and buttered croutons. While he served the dish, our expert sommelier came over to explain his choice of wine and the region from where it came.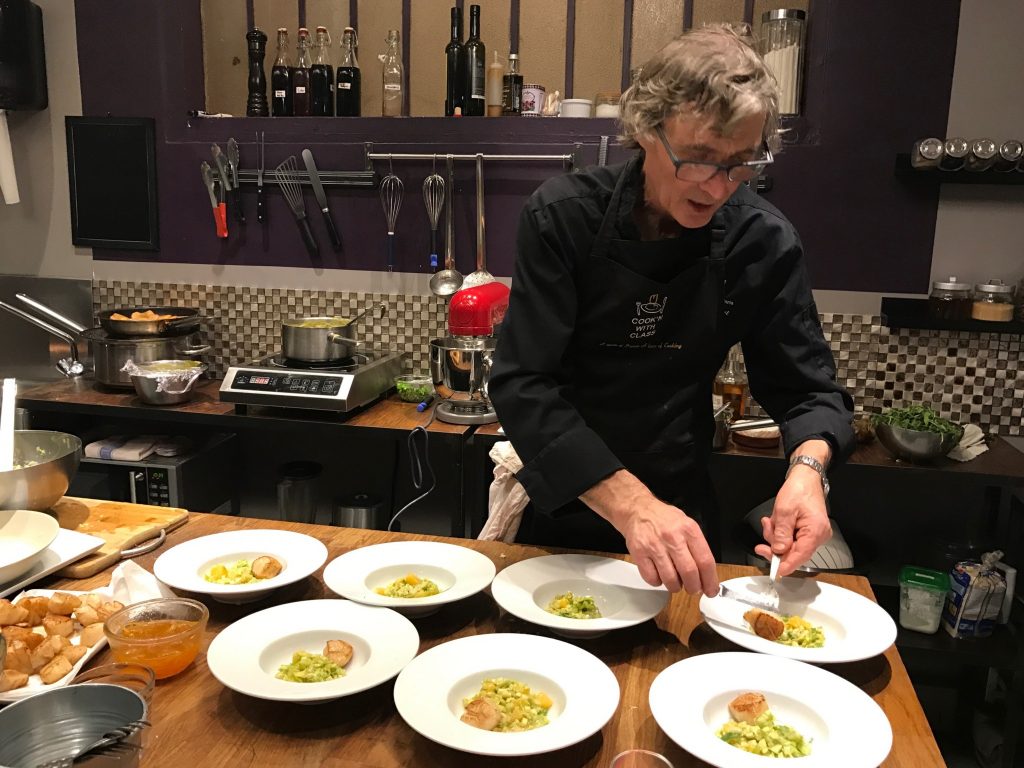 While I savored every bite and learned about wines I knew little about, and how best to pair them, I was intrigued with the preparation. This master chef explained why plates are kept hot in the best restaurants, and took every care in the presentation of each dish.
The next dish of seared scallops with crunchy celery, rocquefort dressing and candied orange peels was my favorite, and I made sure to take notes on the preparation, asking the chef questions during the plating. How lucky I felt to have a seasoned French chef cooking right before my eyes!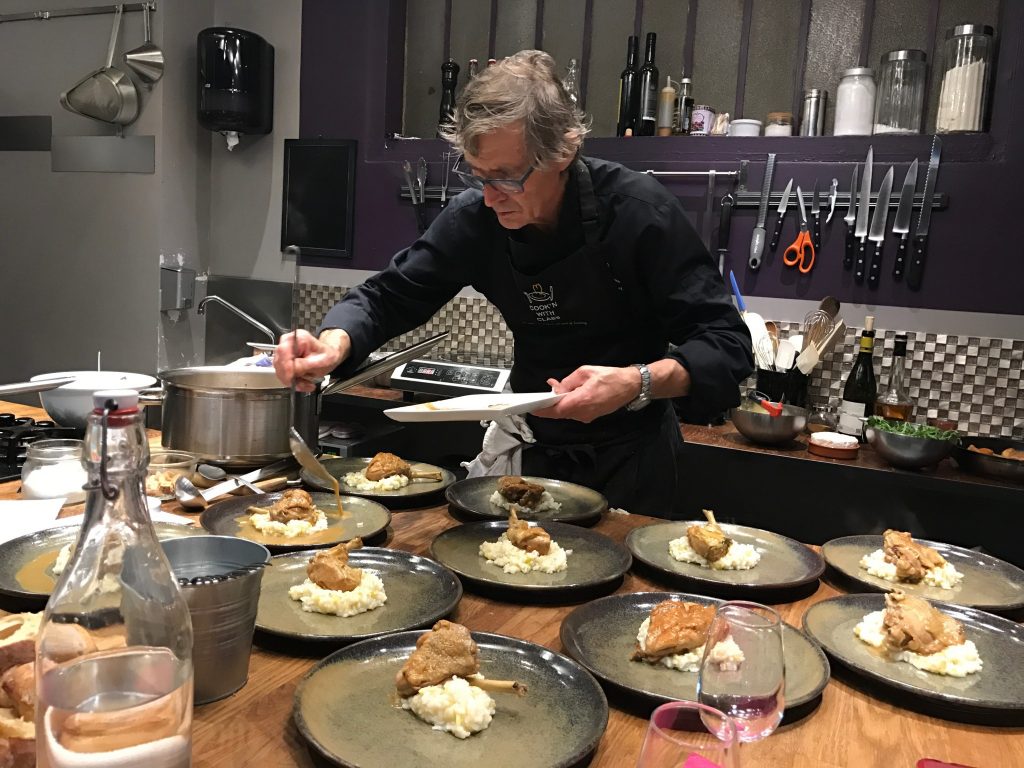 The main dish of black legs chicken fricassée with creamy leek risotto was delicious, as was the wine it was paired with. In the French dining tradition, a cheese plate followed, along with a lesson on cheese. The meal ended with a heavenly tarte tatin paired with just the right sweet wine. Not only did I dine like a queen, I learned quite a bit about food and wine that would serve me in my own kitchen.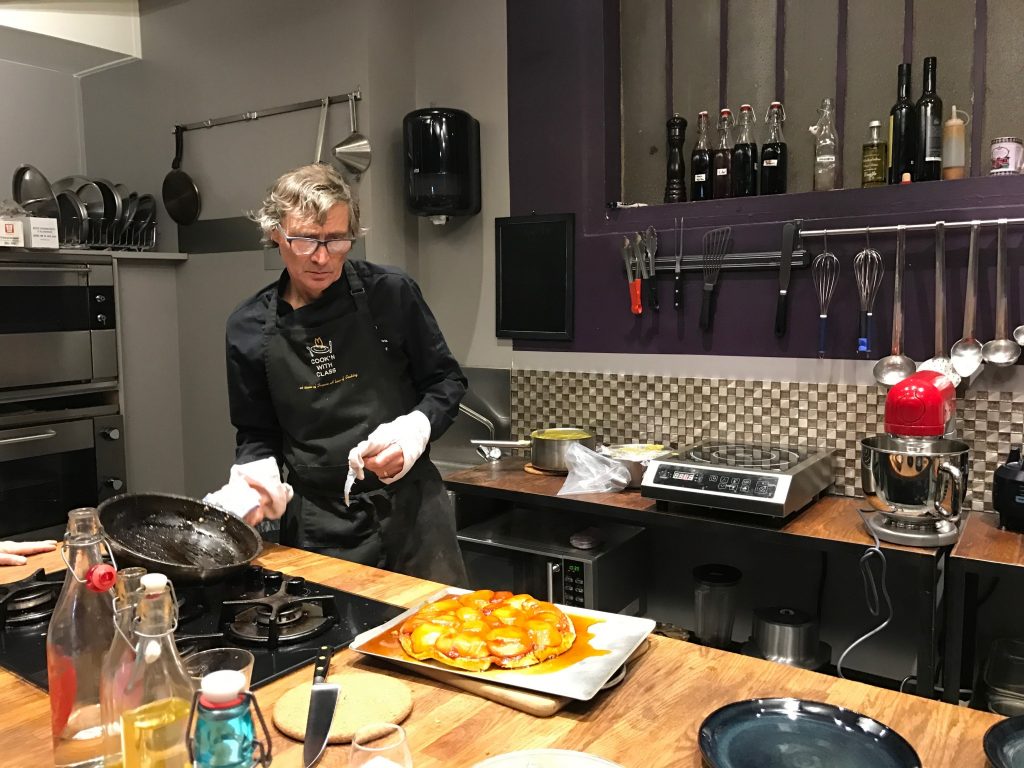 I'm already planning on heading south to visit their second school Cook'n With Class Uzes, and learn the tricks of the trade by chef Eric Fraudeau. Stay tuned!