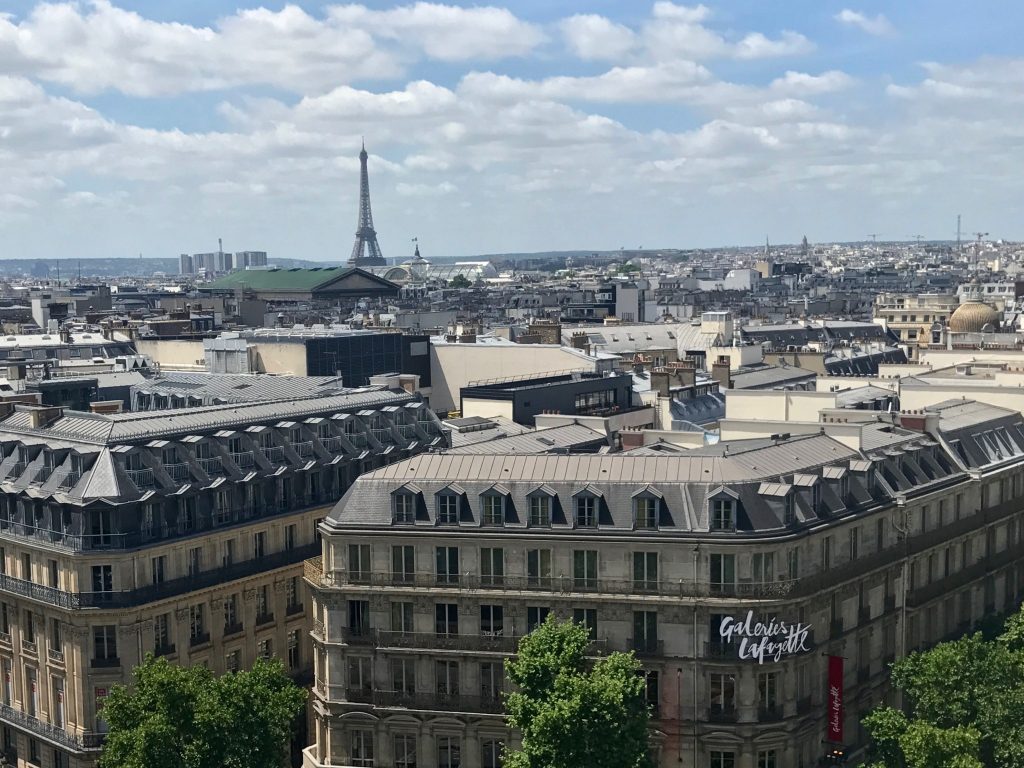 Entering regal department store Galeries Lafayette at 40 Boulevard Haussmann feels much like entering a museum (more on its fascinating history, here). The difference being what's on display are shoes, bags and a carefully curated selection of designer clothing. Much like a museum the experience can be intimidating. To avoid losing yourself in the racks of ready-to-wear, Galeries Lafayette now offers a VIP shopping experience. Curious to learn more, I decided to head over to my favorite store.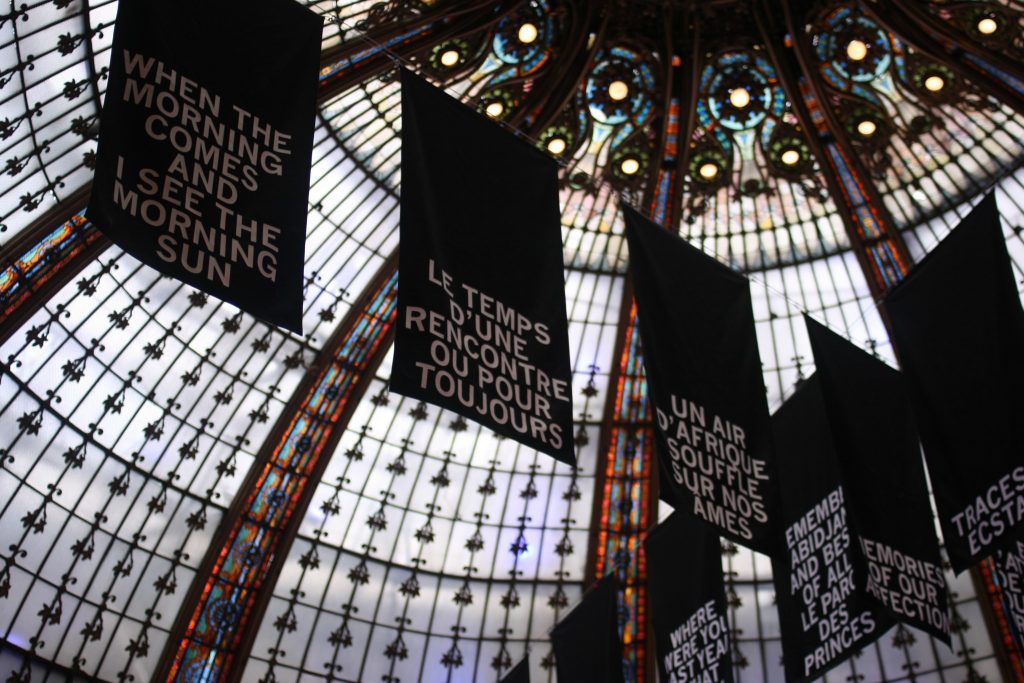 Walking through the majestic space, the first thing that caught my eye was the current art exhibition 'Le Jour Qui Vient'. Various phrases in both English and French are strewn along the store, ready to catch consumers attention. What's better than shopping in the midst of art? I also stopped by the Galerie des Galeries for a look at the 'Africa Now' expo, ending July 29th. But back to VIP shopping…
I took the escalator to the 5th floor concierge desk, presented my voucher and was led to a private lounge. Here began my VIP shopping experience. I settled in to enjoy the stellar treatment, champagne, and of course the shopping. I had a few key summer essentials in mind.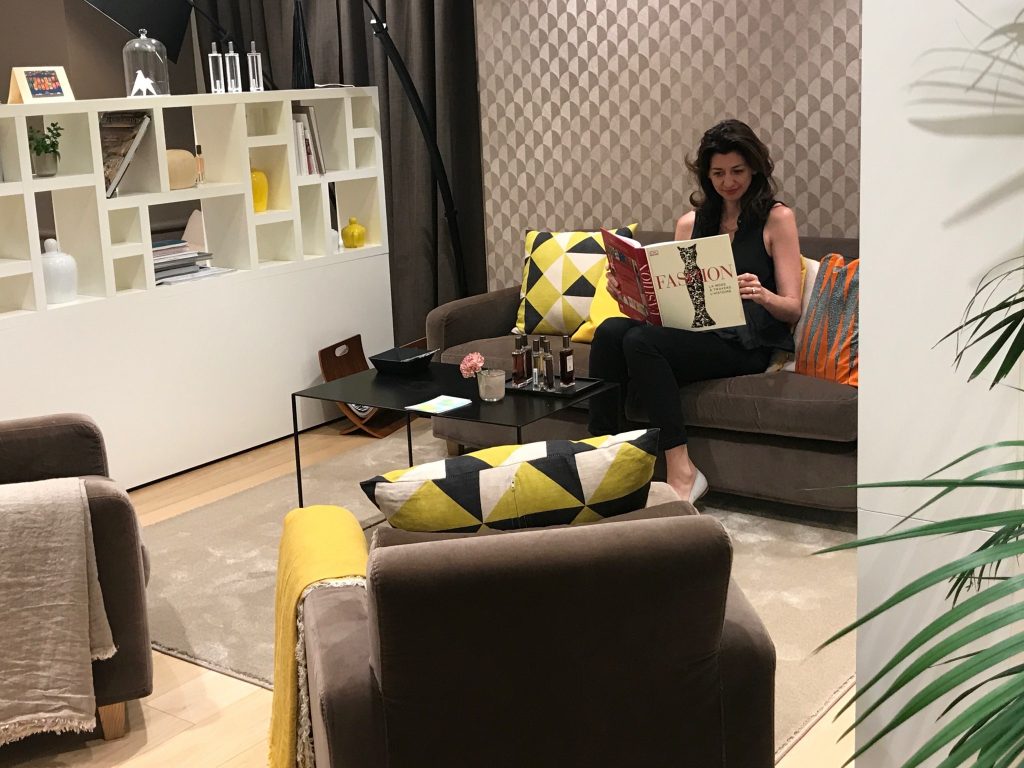 So what does recently launched Galeries Lafayette's Parisian VIP shopping experience include exactly? Services that are perfect for a traveler or local with little time on their hands.
A dedicated concierge service
Fast-track payment and tax refund service
Delivery of your in-store purchases to your hotel or residence in Paris
Access to Personal Shopper service
Complimentary drinks and snacks (Champagne, anyone?)
International press
Private Wifi
Treats from one of their restaurants including Angelina and Vue sur Coupole
A Galeries Lafayette tote bag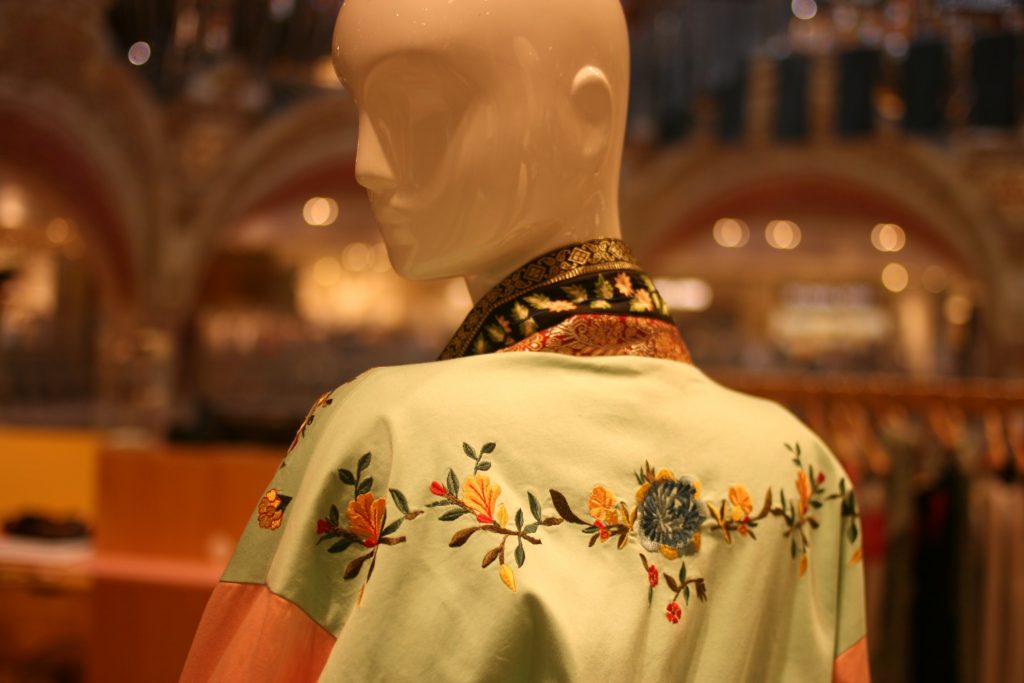 If you're still not sure about VIP shopping, I invite you to try it for yourself, and spend a day shopping like a vrai Parisian. You'll be hooked! I'm offering two VIP passes (valued at 49€ each) for you and a friend. Just follow Galeries Lafayette on Instagram and leave a comment below. Winner announced June 23rd. Bonne chance!