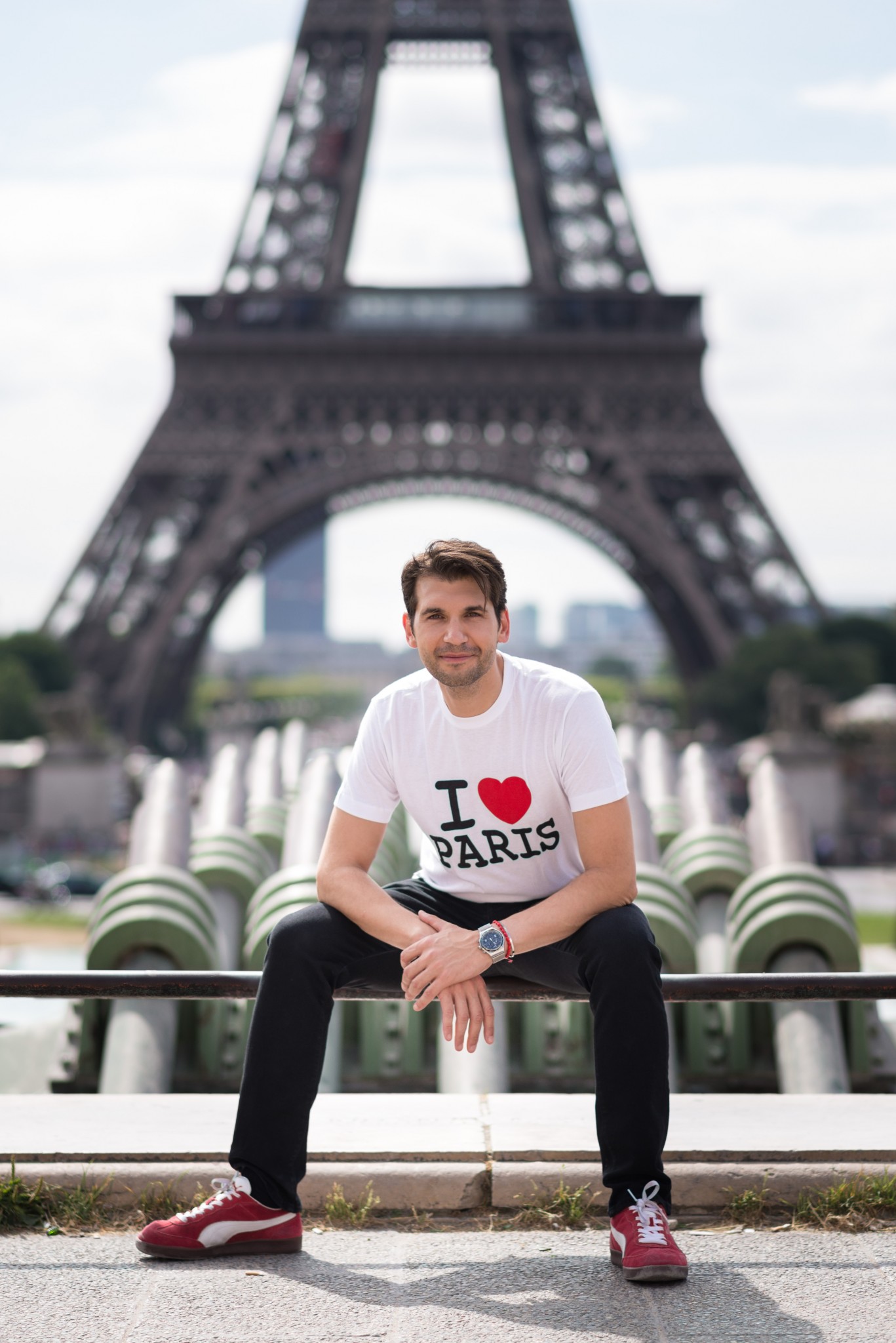 Last year, along the expat path in Paris, I met one of the most positive and inspiring people I've come to call my friend. Right away I was attracted to his unique, vibrant energy and was intrigued to hear his story. And could some of his positivity rub off on me, please? (Often it does.) His name is Michael Pereira, though I choose to call him 'Miracle Michael', for reasons you'll soon understand. He is truly living his dream in Paris, dancing and singing his way to the top, having created his own stage on which to perform. What's more, Michael has close ties to spiritual teacher and author Marianne Williamson who I'm a great fan of. (We both recently heard her speak in Paris.) But this tale is about Michael.
How did I come to live my dream in Paris?  It's a long story….well, not really.   I was once a real New Yorker.  You know one of "those" New Yorkers.  I would even go a step further…I was a Manhattanite.  Yes, one of those snobs that thought living in Brooklyn was akin to living in Minnesota or if someone asked me to go see them in Queens I would say, "Do I need my passport?"  I was going to live in Manhattan forever.  However 8 Years ago I had the opportunity to visit Paris and the city enraptured me.  From that point on, I visited Paris every year at least once a year.  During one of these visits as I was packing to return to my beloved Manhattan and I heard this little whisper that said, "Don't go."  I was baffled by this voice.  I let it go and returned to the hustle and bustle of the Big Apple.  Shortly after returning from that trip, I started becoming obsessed with Paris.  Searching the Internet everyday for what was going on there…apartments…festivals…new restaurants and so on.   I kept returning to Paris and every time I was there I would have this same feeling/voice saying "Stay, don't go back to NYC."
That whisper you keep hearing is the universe trying to get your attention. – Oprah Winfrey
I have a secret to tell, I am a meditator.  So one day in my meditation, I asked what does this thought mean "don't go?"  What I received or heard or felt (however you want to say it) was this, "There in something in Paris that you must learn and you can only learn it there."  Pardonez-moi?  I was puzzled but I didn't question it.  After this, I became more obsessed with this city and was determined to live there for at least 6 months.  At that time, it was not a possibility however 2 years ago the world presented me the opportunity to live in Paris for 3 months.  I leap at the chance and was as happy as a pig in mud.  I arrived to Paris and I was living in a Chateauneuf-du-Pape dream filled with baguettes, croissants, and macaroons.  After being in Paris for as little less than a month, I made the crazy decision to stay.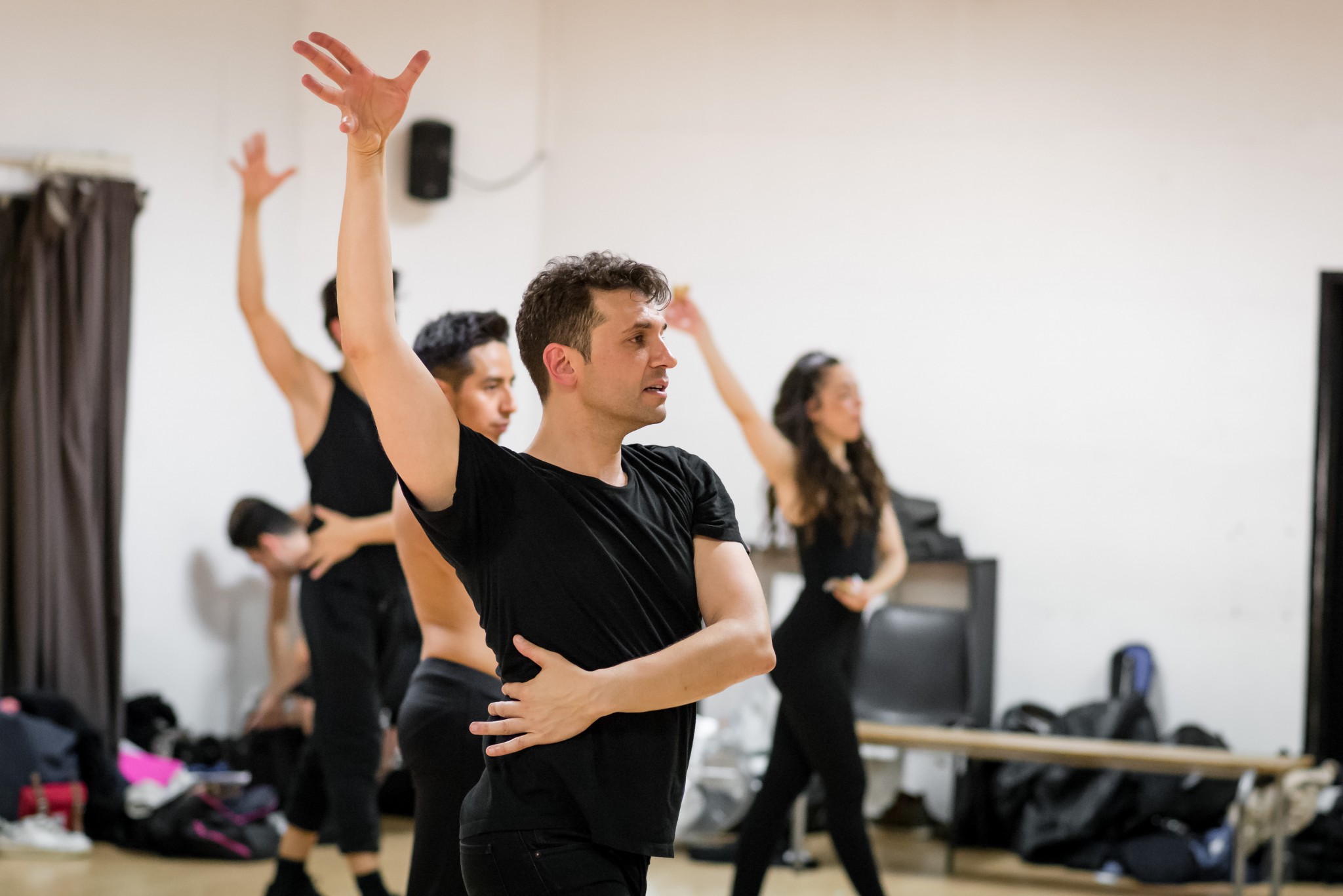 When you learn, teach.  When you get, give – Maya Angelou
My next thought was  "what will I do for work?"  I know! I would teach dance.  I was a Broadway dancer and had already taught all over the USA.  So I thought, this is a no-brainer.  I will start a class and it will be packed.  I was fortunate to already have set up some classes at 2 of Paris' most famous dance studios.  I was sure that they would be sold-out.  Aaaah American arrogance.  On the day of my 1st class at the Centre de Danse du Marais I had the grand total of zero students.  LE OUCH!  I brushed it off and decided that it was a gift from the universe as it was my birthday and now I could go meet a new friend for a drink.  The next day came and I had 1 student, the next 0, the next 1, then 2, then for the rest of the month it would vary from 2 to 6 students.  I was disappointed but not discouraged.  I had met an American Expat and she said that she would recommend me as an English teacher at a high level school in Paris and that would help make money too.  Ok, so I thought, ""I will survive."  I had been surviving in NYC, so now I will do the same in Paris.  No big deal.
But I did have my moments of fear.  "What happens if I fail?"  "What will happen if I can't pay my rent?"  Oh la la!  I am lucky to have a strong support system lead by my Godmom.  She said, "If you are happy you will have no choice that to succeed."  I trust her, so I decided "Ok Michael, onward."  I started teaching English and I continued to teach dance where I could.  At first as a substitute when other teachers couldn't teach and then Studio Harmonic would offer me a week here or there during vacation times.  Little by little, my classes started filling up.  10 people, 15 people.  WOW!  I was thrilled.   Then one day, I had this crazy idea that I should start a ½ day workshop on a Sunday.  I would offer a taste of American style musical theatre training.  The director of the studio wasn't into it as they had never done anything like this but she said let's try.  Well, it sold out in one week.  Et voila, that was the real start of Broadway In Paris.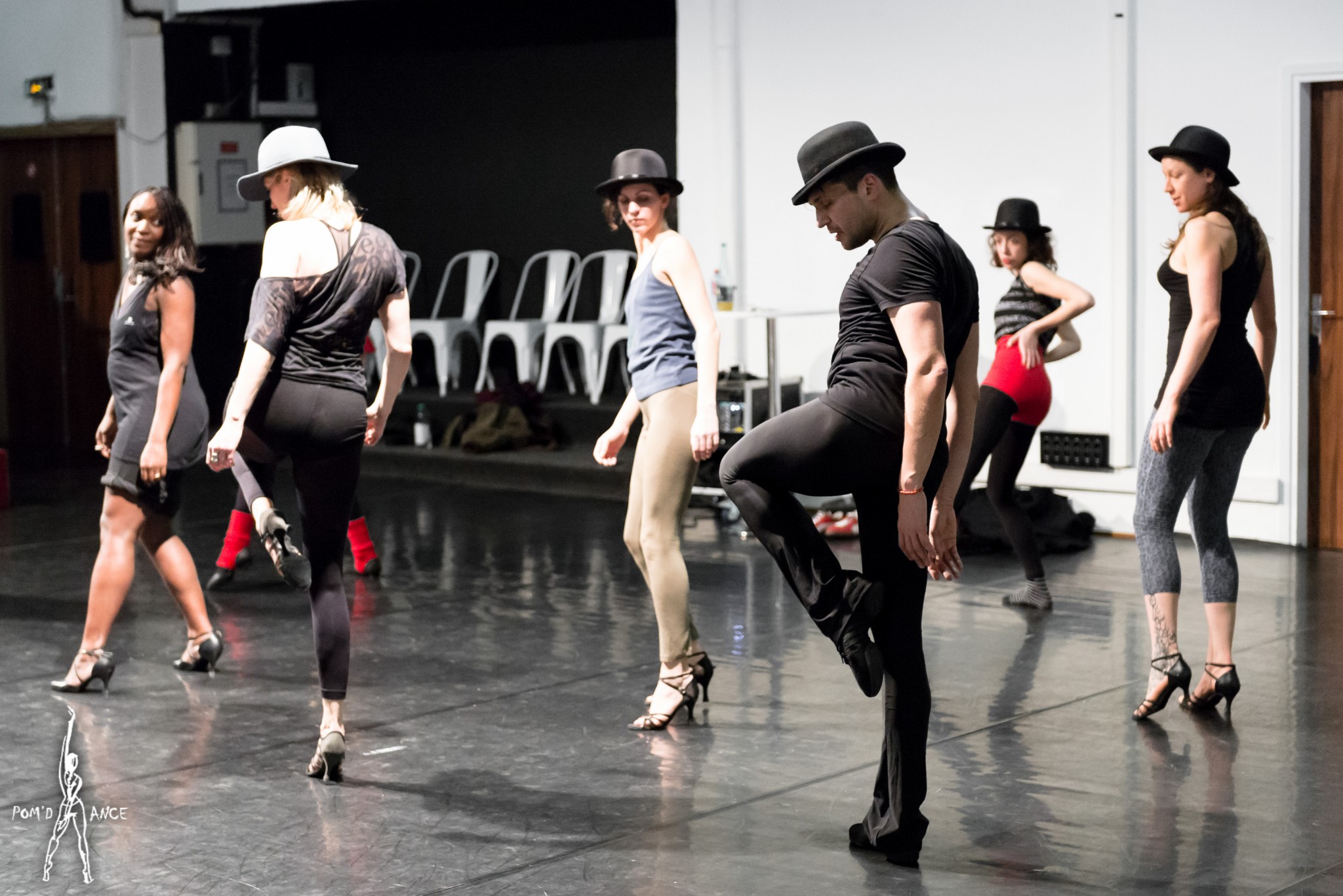 Miracles occur naturally as expressions of love. – A Course in Miracles
You know, I never thought in a million years that I would be living a dream life but here I am.  I believe something powerful happens to a person when failure isn't an option.  I had to succeed.  I had to pay my rent.   I never wanted to be a teacher.  I wanted to be a star.  A big fat Broadway star with my name above the title.  Now, that never happened, I had some very rough times in NYC.  I had some really wonderful and glamorous times too but a lot of rough ones.  New York, I tell people, is like a wild animal.  You tame it and ride it or it will throw you off itself and eat you alive.  Weirdly enough, I was loosing strength and scared that NYC might bite me.  I digress; I started teaching in the States to help pay the bills when I wasn't performing.  But little by little, I started loving it.  I loved sharing the knowledge that I acquired.  I was always a seeker of knowledge and still am.  In the performing arts I want to sing better, have deeper emotions, dance faster and bigger, etc.  So along the way, I learned from some of the best.  I also applied this desire for knowledge to life spiritually and emotionally.  I started combining these to things and saw that it was working.
If a train doesn't stop at your station, then it's not your train. – Marianne Williamson
When I started teaching in Paris, I just continued doing what I did in the states.  Being me.  Helping my students fulfill their potential.  Seeing them in their greatest light.  Infusing every situation with love.  Uplifting people.  Teaching them a different way of looking at things.  Creating a safe space.  I am a deeply spiritual guy and I firmly believe that miracles occur naturally as expressions of love.  So I try to fill everything I do with love.  It seems to be working miracles for me.  I am so grateful that this City of Light decided open it's arms to me and shine its light on me.
Success means we go to sleep at night knowing that our talents and abilities were used in a way that served others. – Marianne Williamson
At this time, I am really excited to start my expanding my teaching to more and different classes at Studio Harmonic, including Broadway Jazz, Tap and Ballet expanding my private voice studio and song interpretation workshops, continuing my teaching in the Studio International's musical theatre program and my jazz concerts.  I have also been invited to teach workshops outside of Paris and I have a few other surprises up my sleeve.  Plus, coming my jazz concerts.  I really love doing those.  I take Broadway songs and do them in a jazz style.
I am ready for more miracles in the City of Light.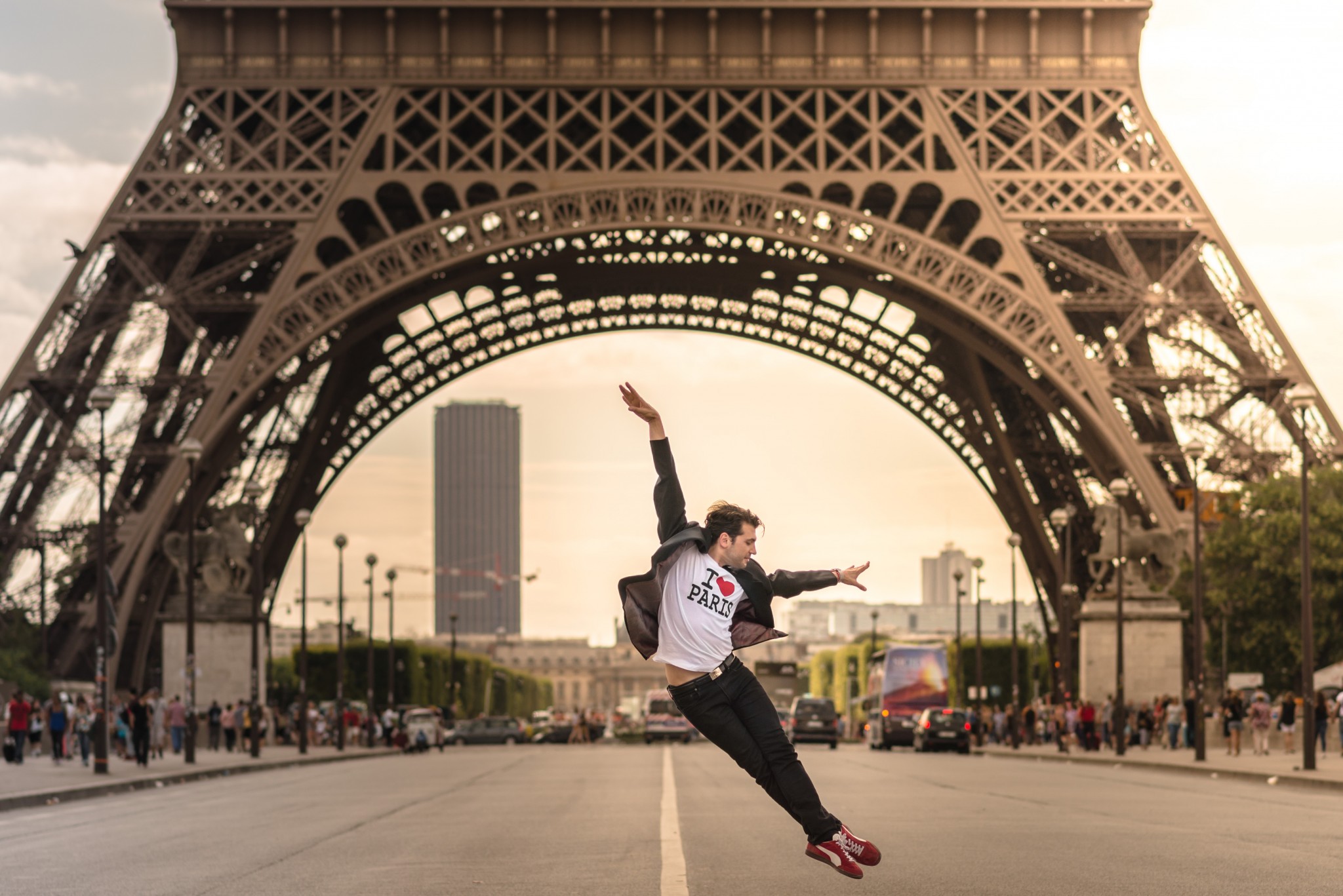 Thank you for sharing your story, Michael. You can find his inspiring words on his blog, Michael's Year of Miracles, and learn more about his dancing classes on his website Broadway In Paris. I'll need to dust off my tap dancing shoes one day and join the fun… He also sings Broadway show tunes at local Paris venues including Club Rayé.
Be sure to follow Broadway in Paris on Facebook, Twitter and Instagram, and also follow the adventures of Michael himself on Twitter and Instagram. He's certain to inspire a miracle or two in your own life.