In my dozens of trips to Cinque Terre, I had never visited the town of Portovenere, until now. We boarded the tourist boat, filled with anticipatory visitors from around the world. For that afternoon, I became one of them. In just under an hour we arrived to a breathtaking sight. The Church of St Peter originates from the 5th century, both Gothic and Christian, with most recent additions in the 13th century, marked by black & white stripes.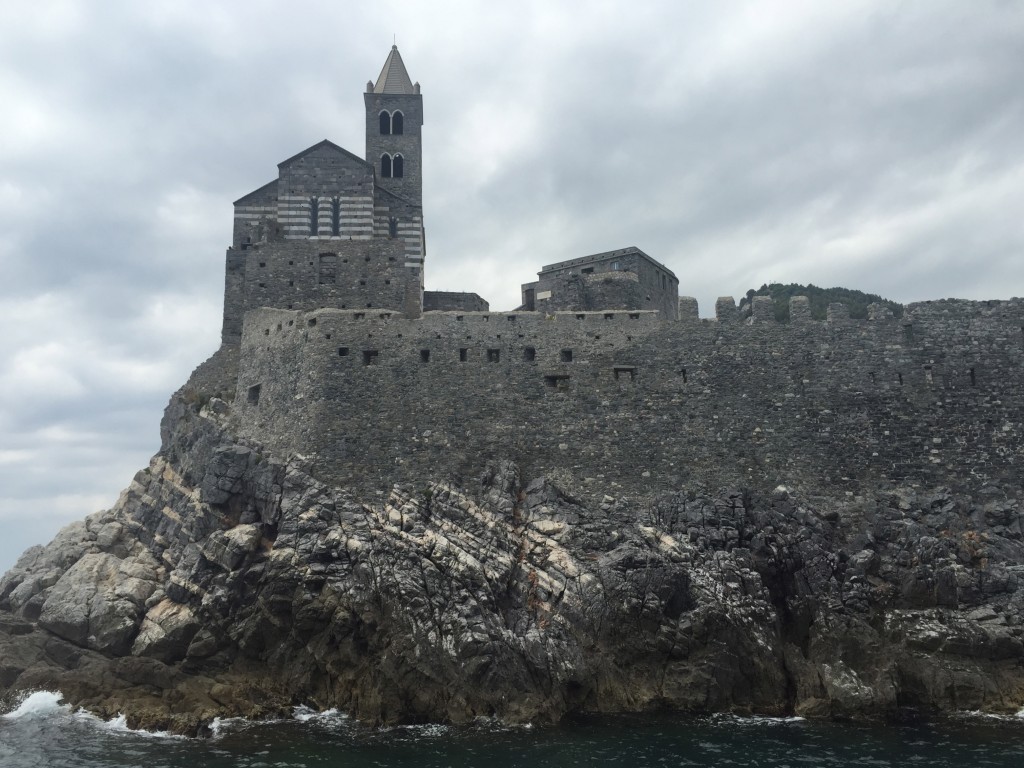 As our boat turned into the port of this tiny peninsula, a row of vibrant colors greeted us.
These houses were built by the Genovese Republic as a fortress to protect from invaders.
Portovenere, part of the Gulf of the Poets, is where the likes of Lord Byron (whose name was given to a now collapsed sea cave Grotta dell'Arpaia), George Sand and Alfred de Musset spent lengthy periods of time, writing, dreaming, swimming…
  It was here too, where Percy B. Shelley drowned in a storm and his memory lives on.
It was a summer afternoon steeped in history, and eagerly we returned to life on the sea.