For the last 10 days I've been hiding out in Cinque Terre with friends and family. Did I realize that when I met my Italian, this enchanting land would become my home? No, but I am lucky that it is. Though I am most familiar with Monterosso, I love to explore the other villages whenever possible. On an overcast day, we decided to venture by train to Vernazza, considered by many the most spectacular. It will soon be 3 years since the flood, and the village looked more colorful than ever.
This time we walked the many steps up to Castello Doria and the views were breathtaking!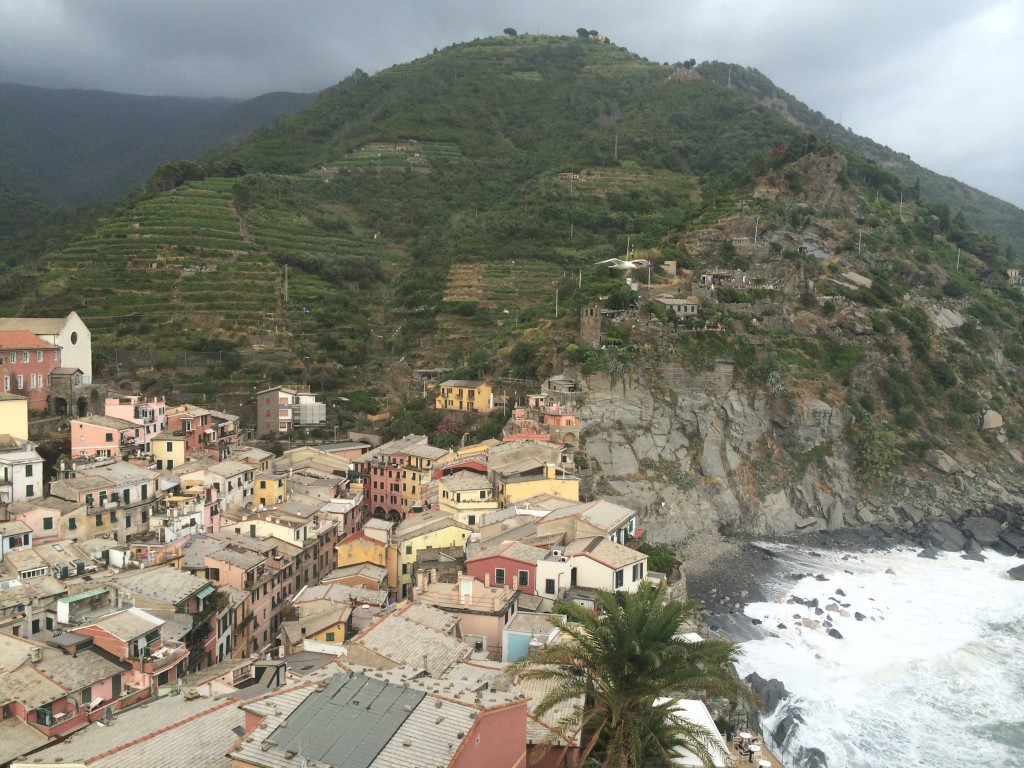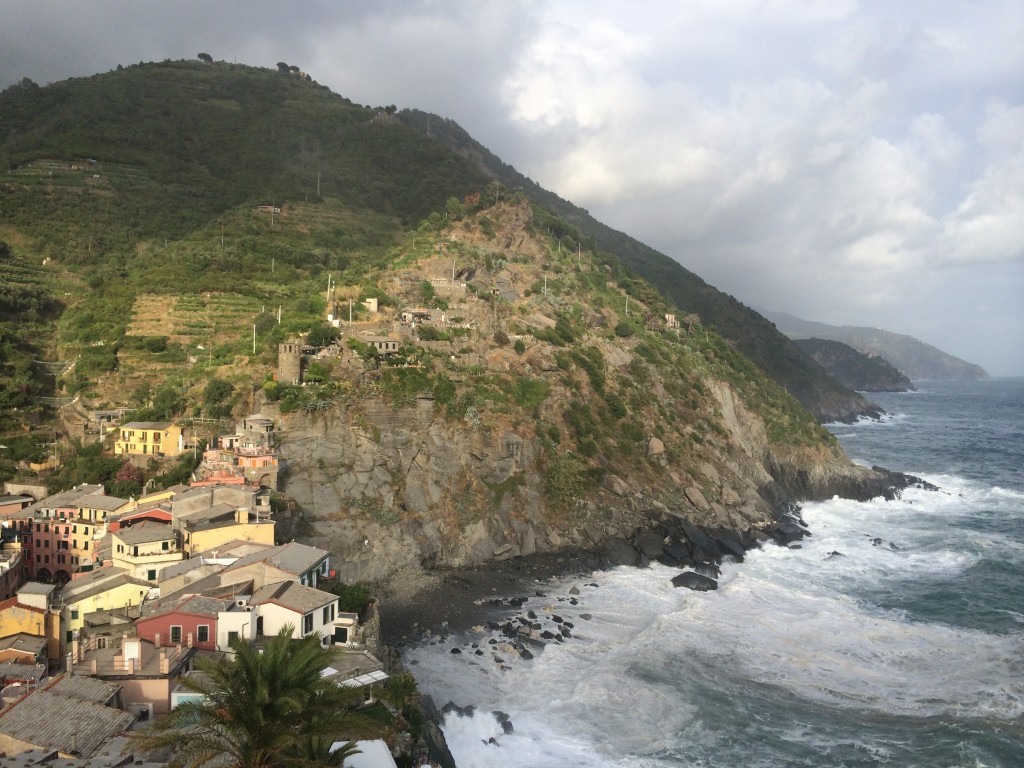 After happily discovering a local shop to sell my bags, and an aperitif with a view at Gianni Franzi's new terrace, we headed home to Monterosso. For more photos of our days in Italy, click here.
{ 4 comments }