I don't often write about dining, but this meal was one to remember! Last week I had the pleasure of joining France Today website editor, a site and magazine for which I write, for a decadent lunch at Le Cinq. Five-courses. Two Michelin stars. New chef Christian Le Squer, (who himself holds three stars). Does it get much better than this? Actually, it does. We had the privilege of touring the famed wine cellar. Now, that is a something to write about.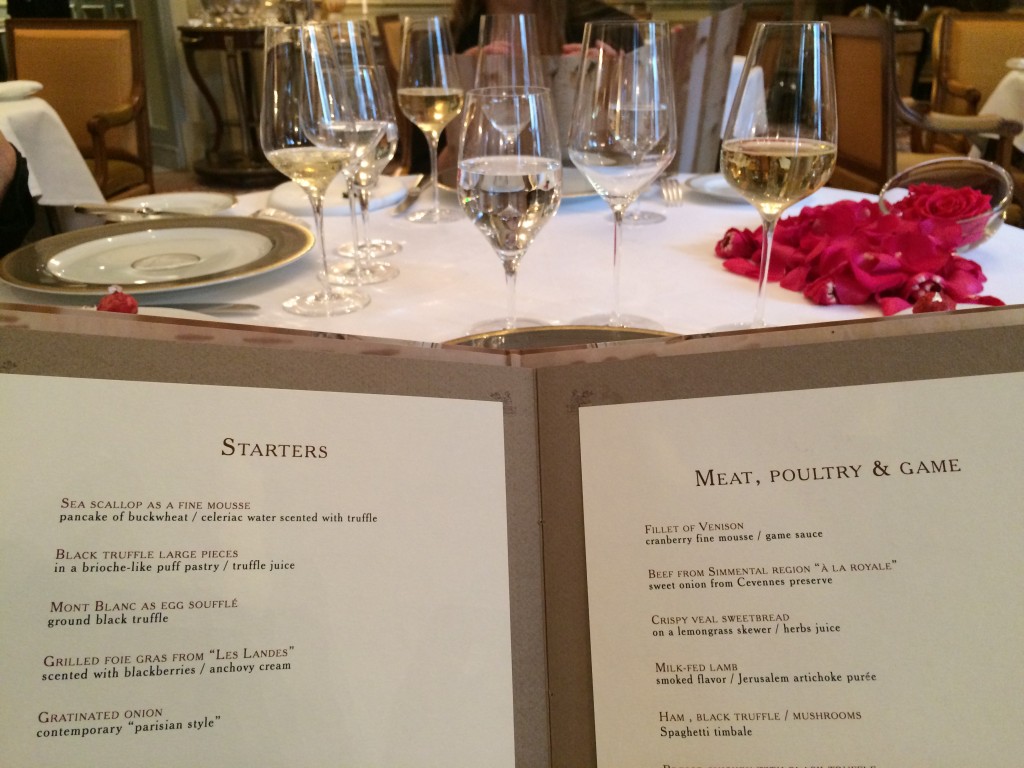 I couldn't wait to try Le Squer's menu, this "creator of savors and composer of tastes."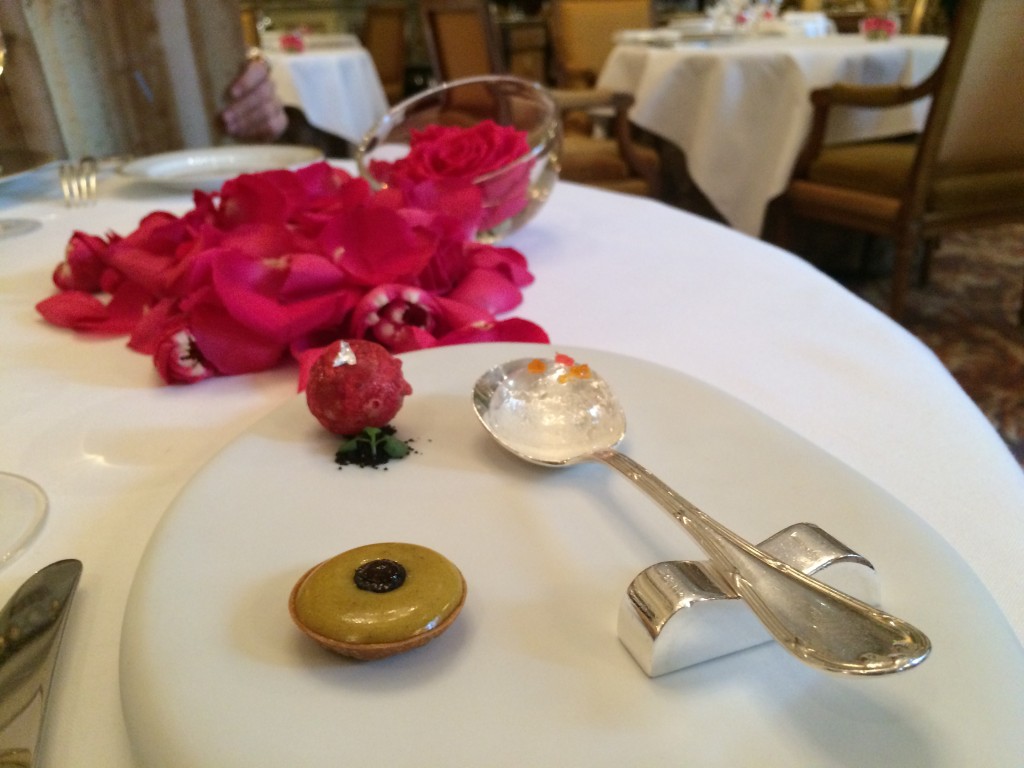 The amuse–bouches were incredible! Each a unique melange of flavors to fill the palate.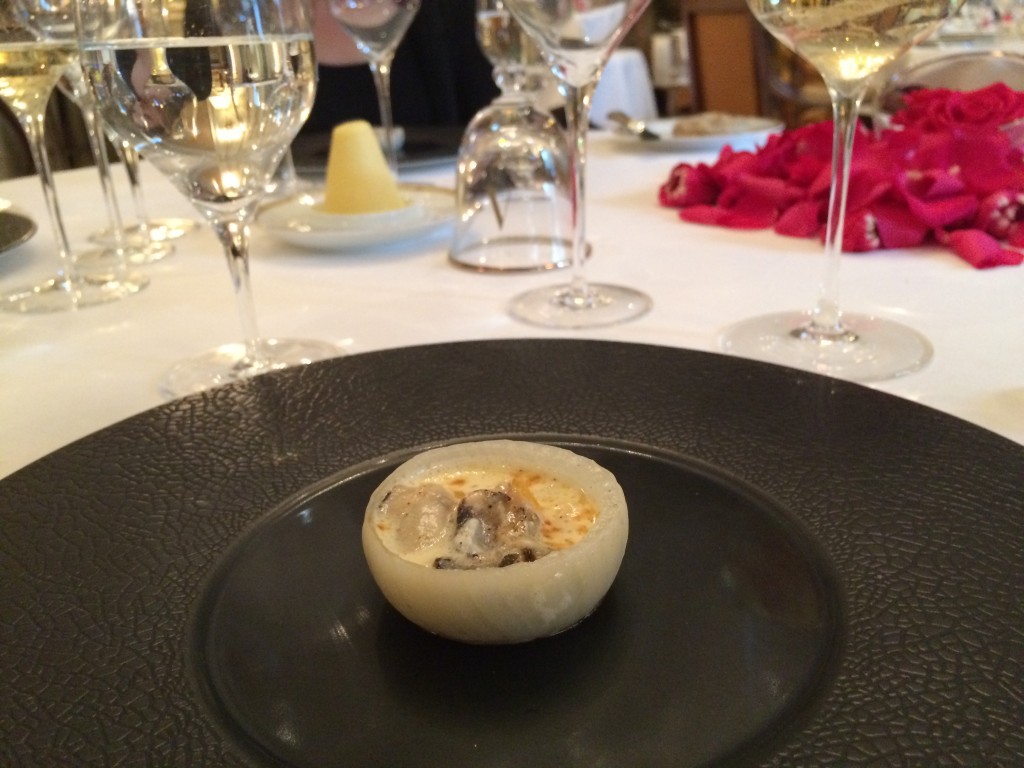 The meal started with a sweet onion filled with oysters and carmelized onions.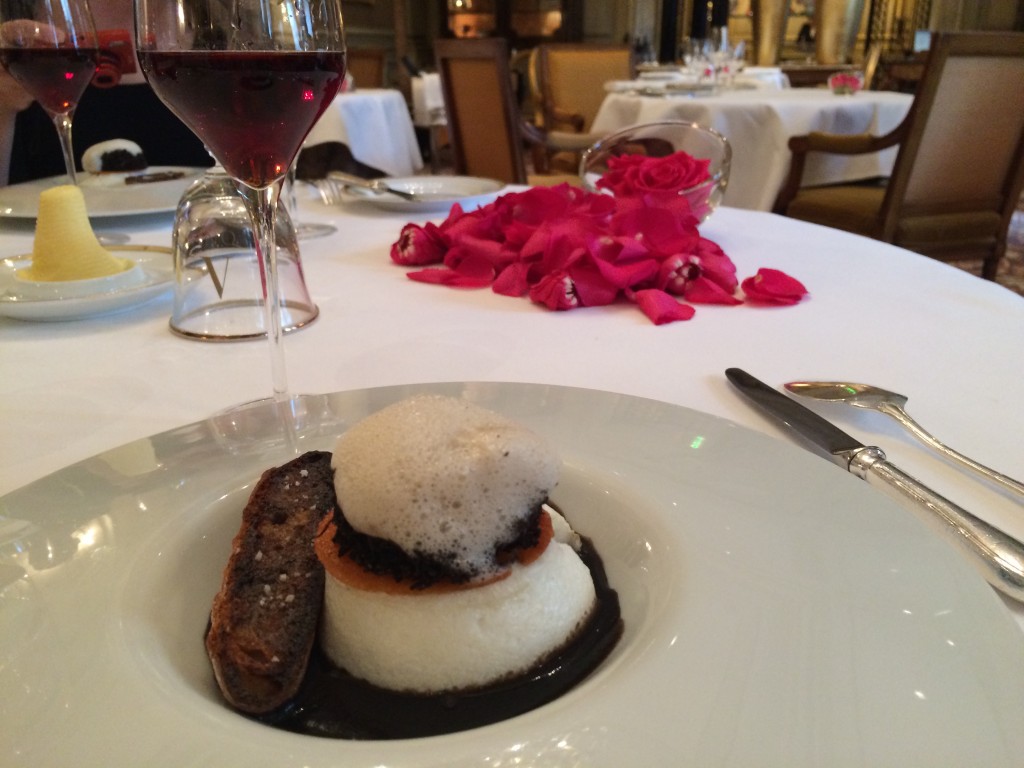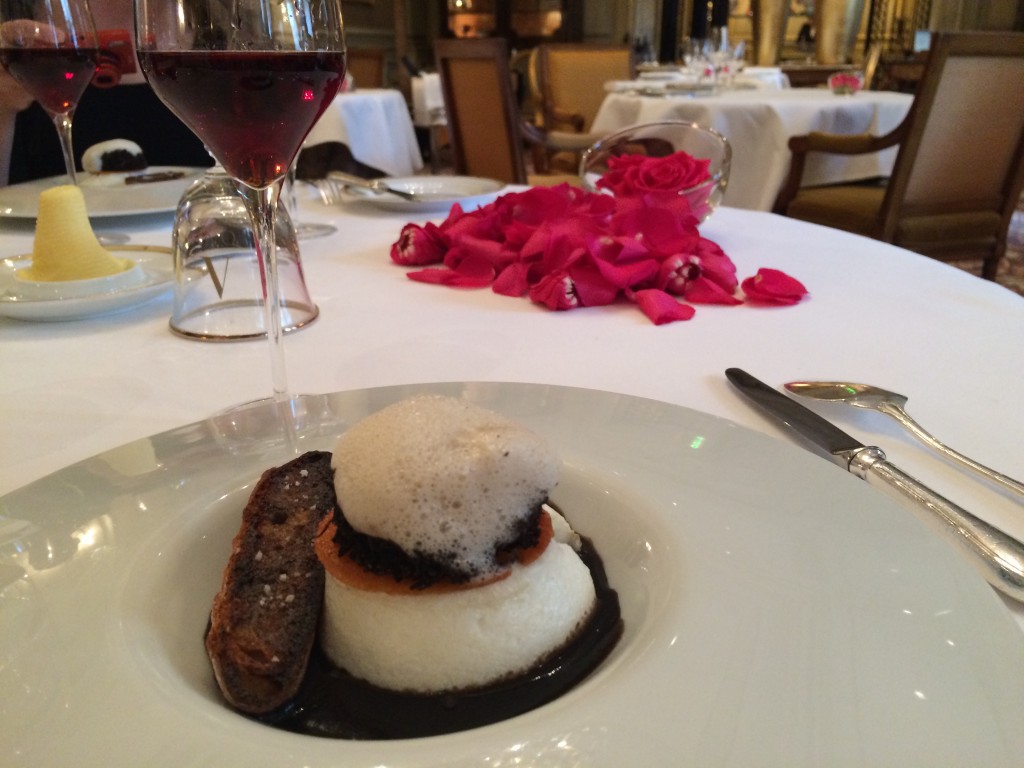 Next, Mont Blanc as Egg Soufflé with black truffle. Heavenly!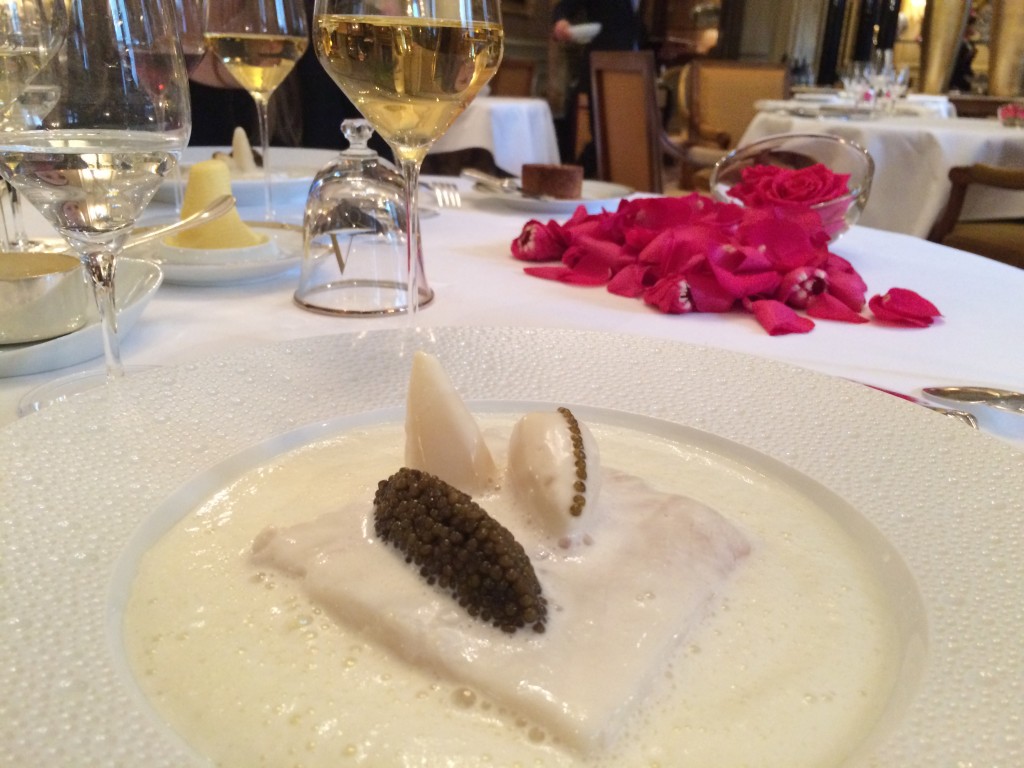 My main dish was wild sea bass with caviar in 'fermented milk from my childhood'.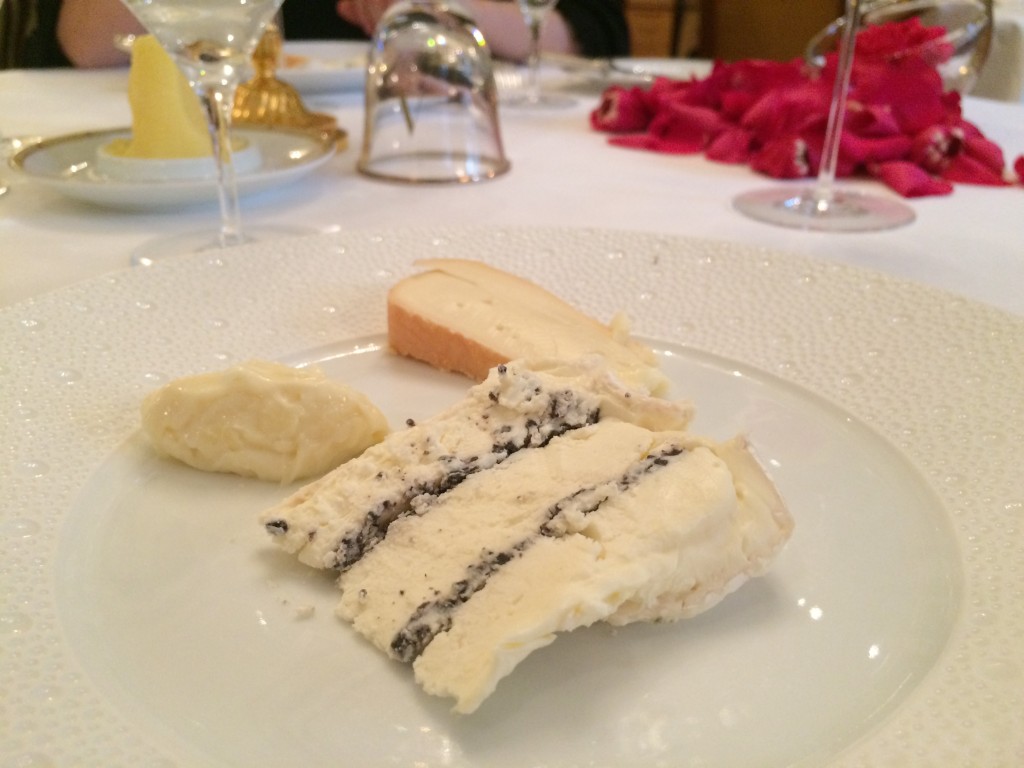 A little cheese before dessert? My choices included soft truffled brie and Mont d'Or.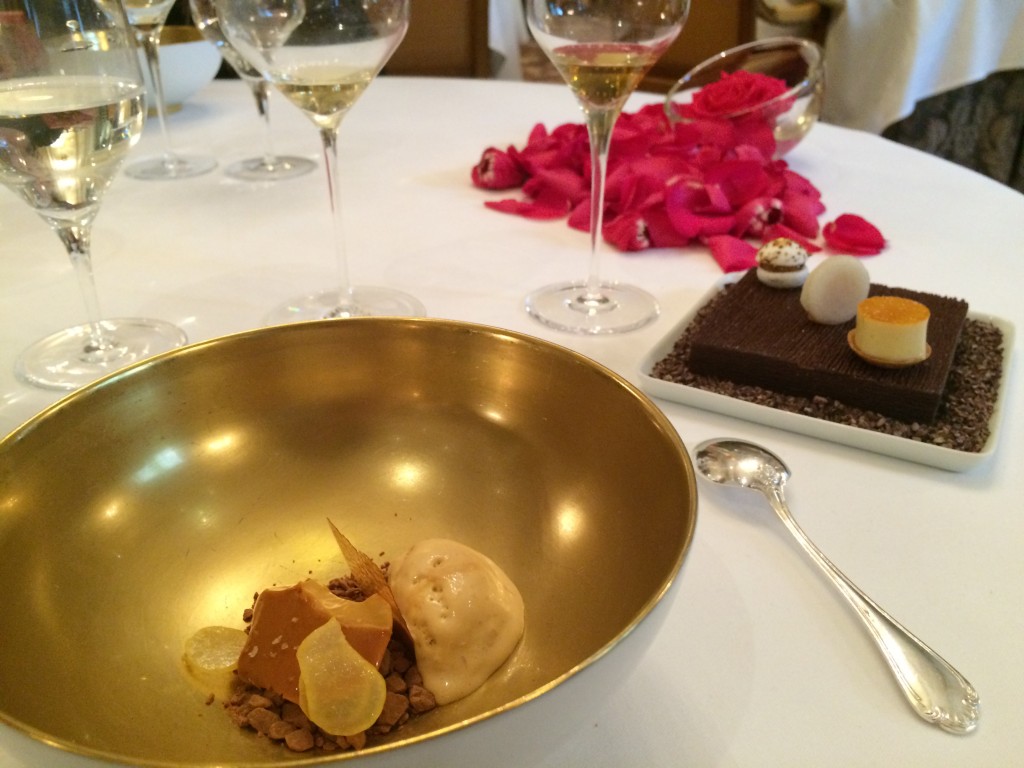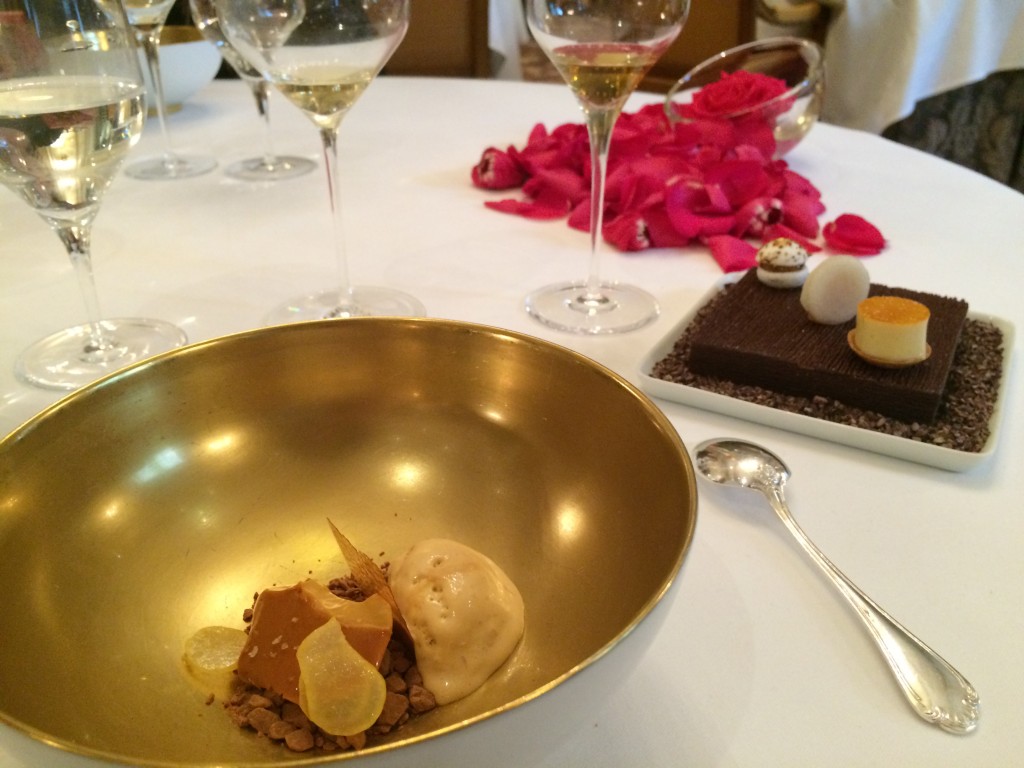 This sweet caramel concoction was simply divine!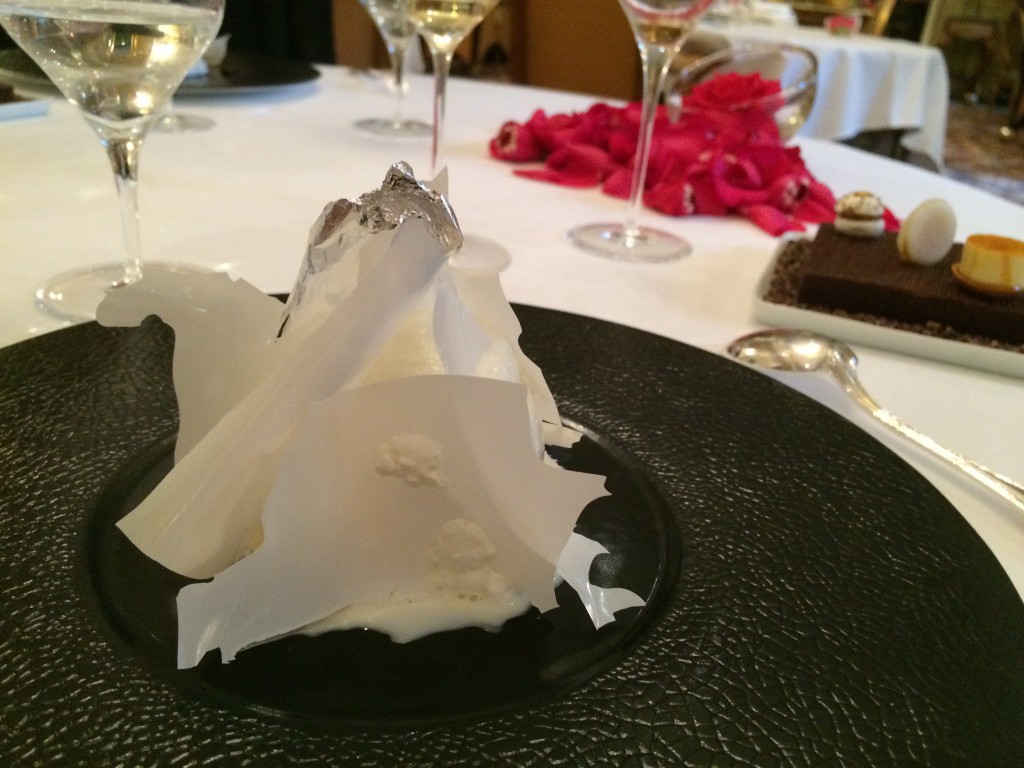 My dessert was an original work of art, and truly had to be tasted to be understood.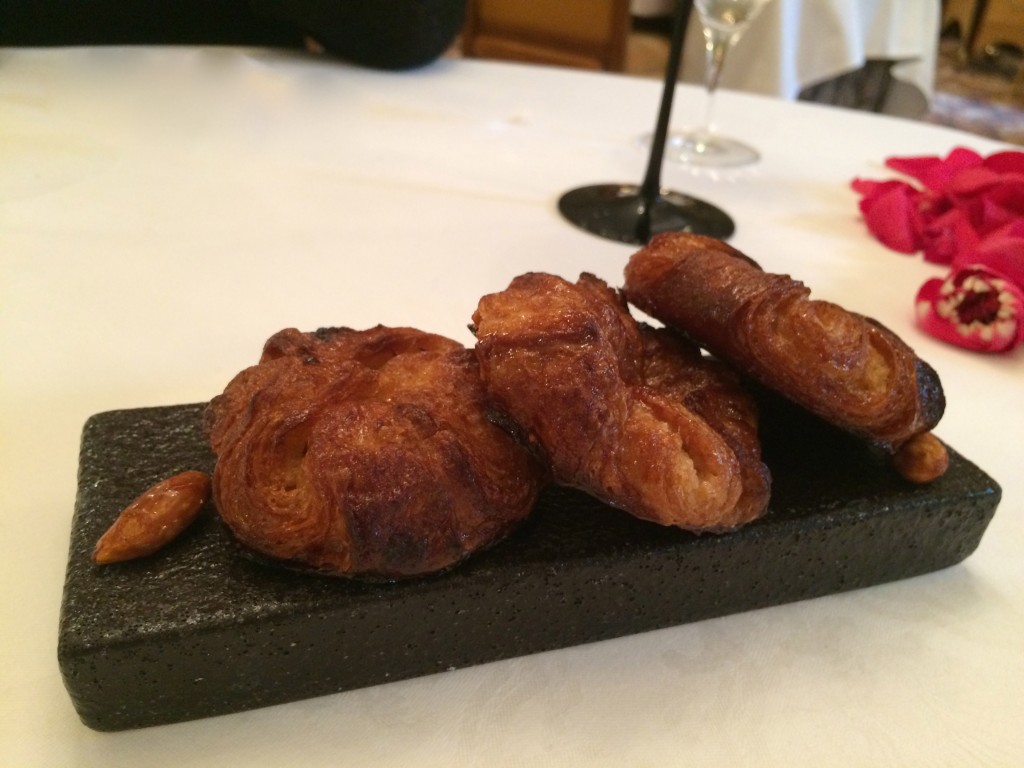 Breton specialty Kouing-Amann to end the meal on a sweet note.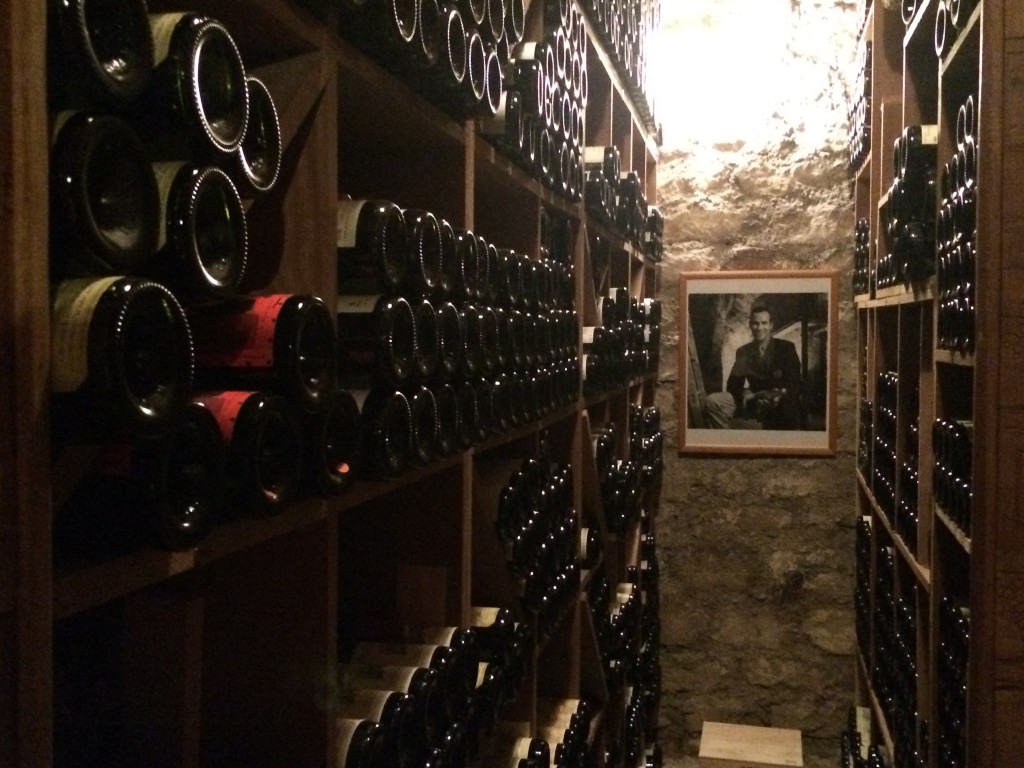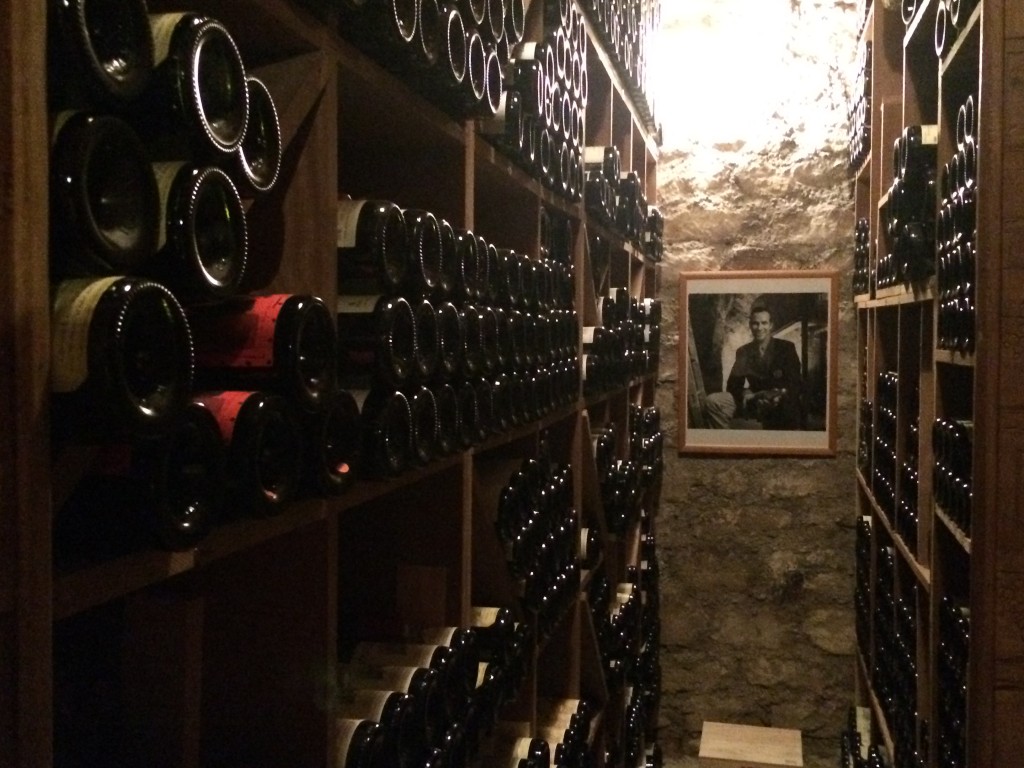 Having tasted a variety of wines with our meal, each carefully selected to complement the dishes, it was a privilege to tour the cave. Built during WWII, Four Seasons George V's wine cellar is hidden 14 metres (45 feet) below the ground. With nearly 50,000 bottles, it's filled with vintage treasures, including over 2,800 French and international wines.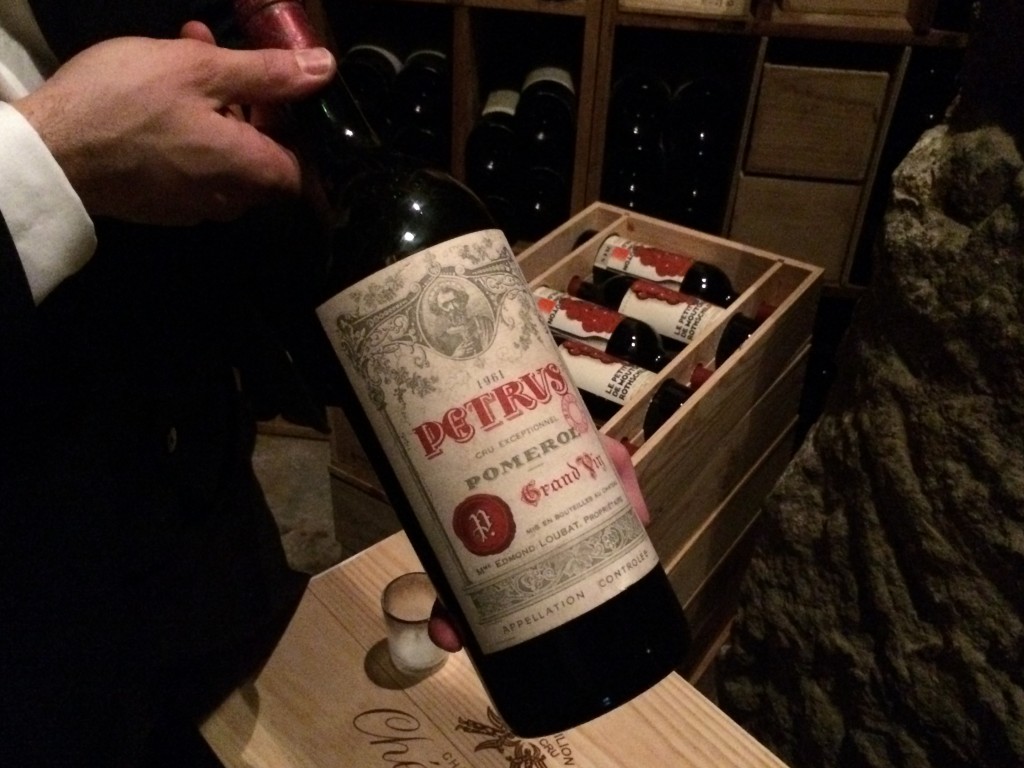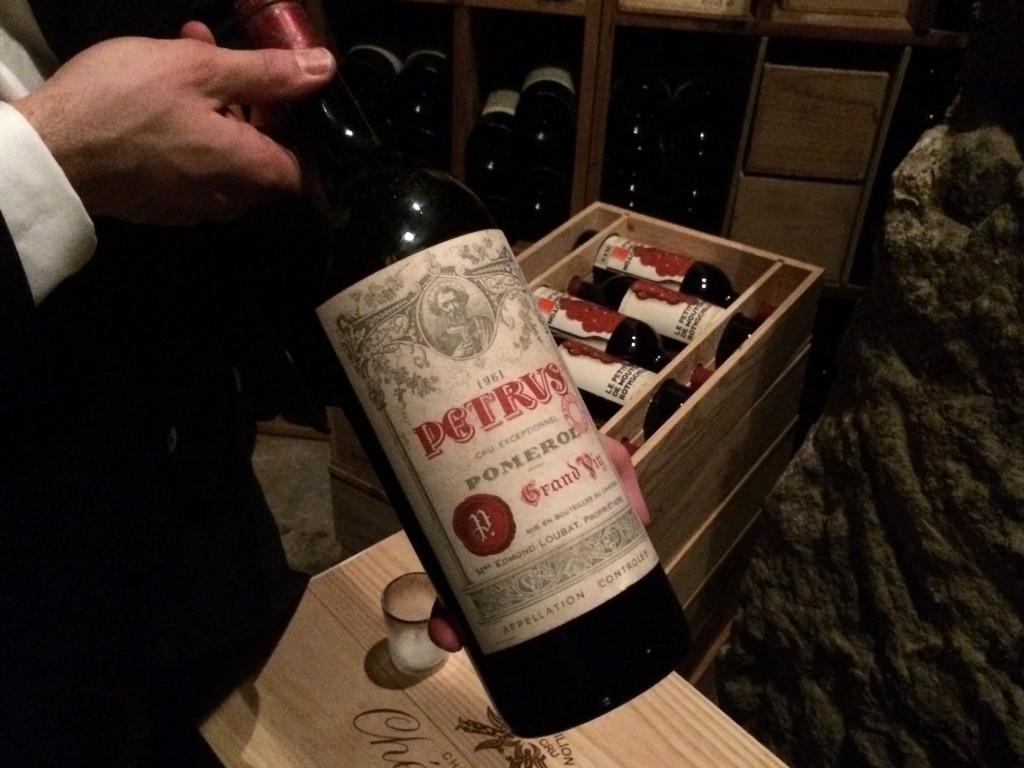 Here's one I wouldn't mind tasting! (The magnum Petrus 1964 is valued at 40,000 euros.)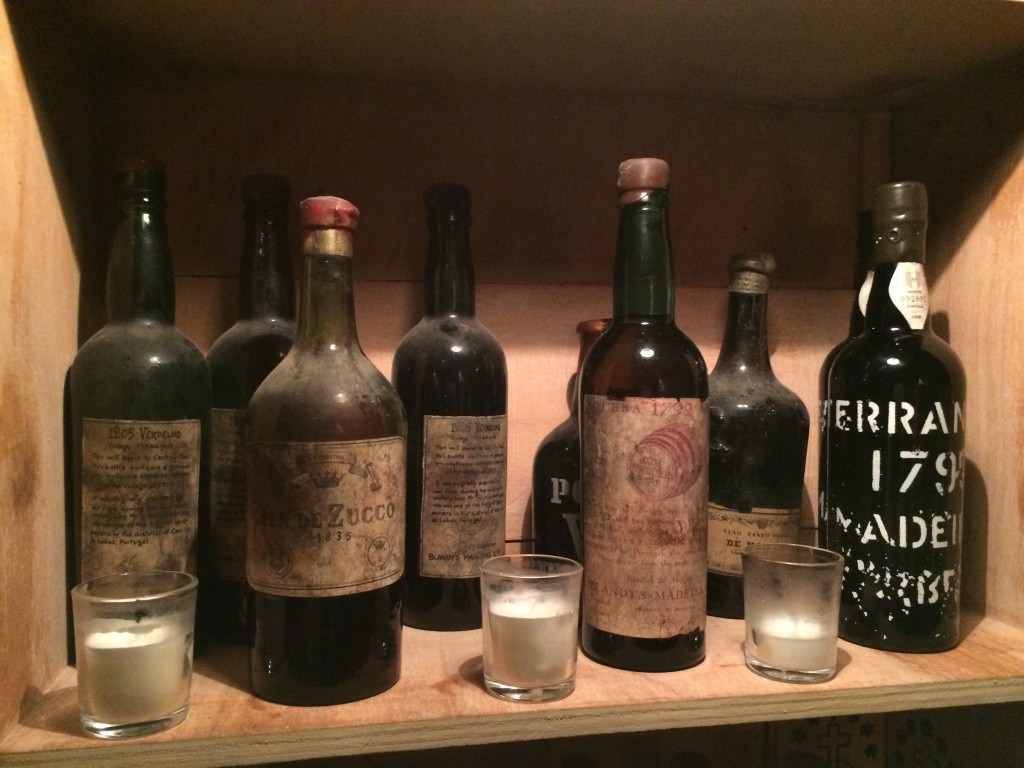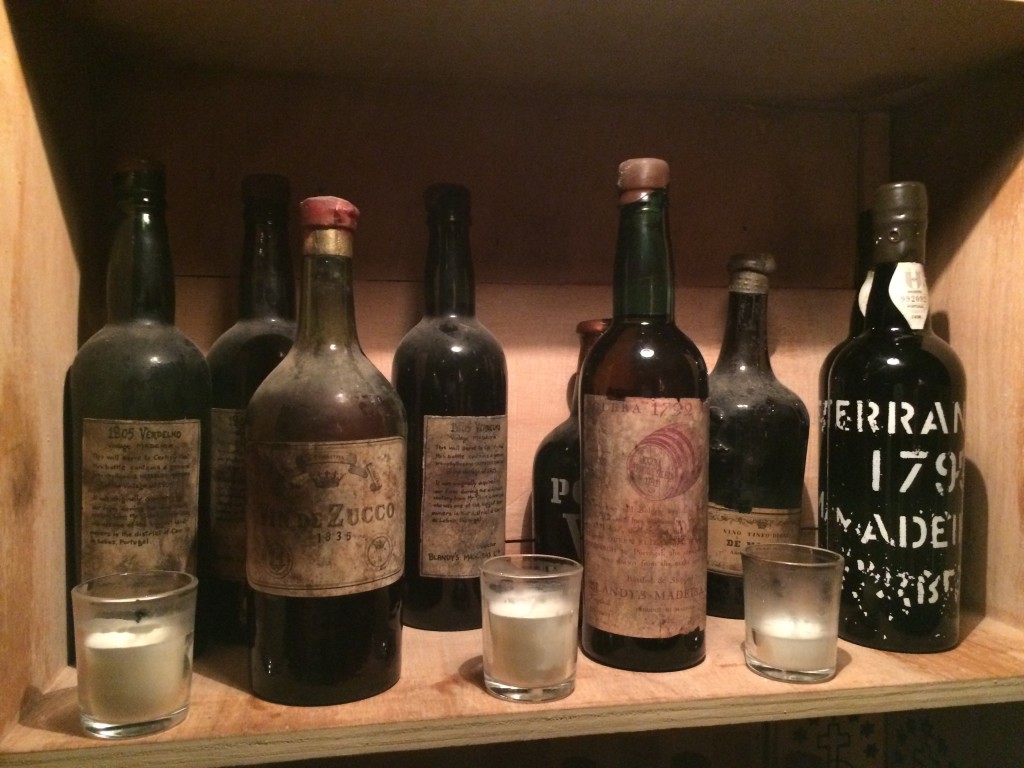 The oldest bottle in the collection is a 1792 Madeira. Impressive!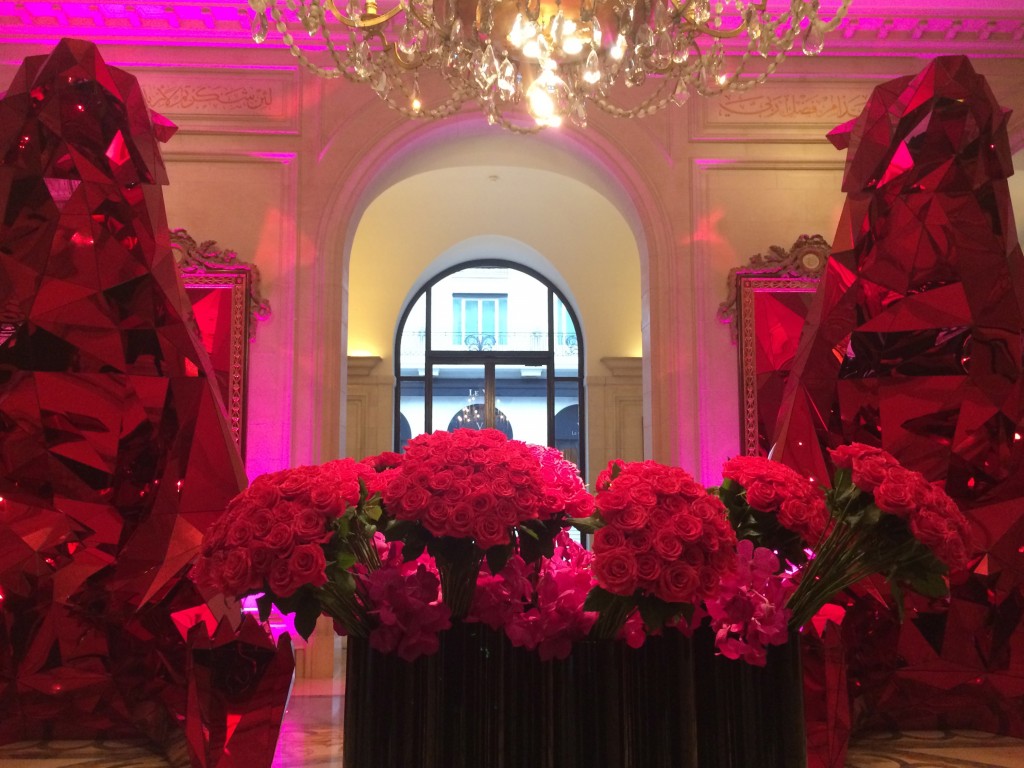 Every time I pass by hotel George V, I will fondly recall this first class culinary experience.