As I return to the art world of Paris, with so many must-see exhibitions going on, I reflect on an expo my mom and I recently saw at the Metropolitan Museum of Art in New York. China : Through the Looking Glass was the most impressive show I had seen in a while.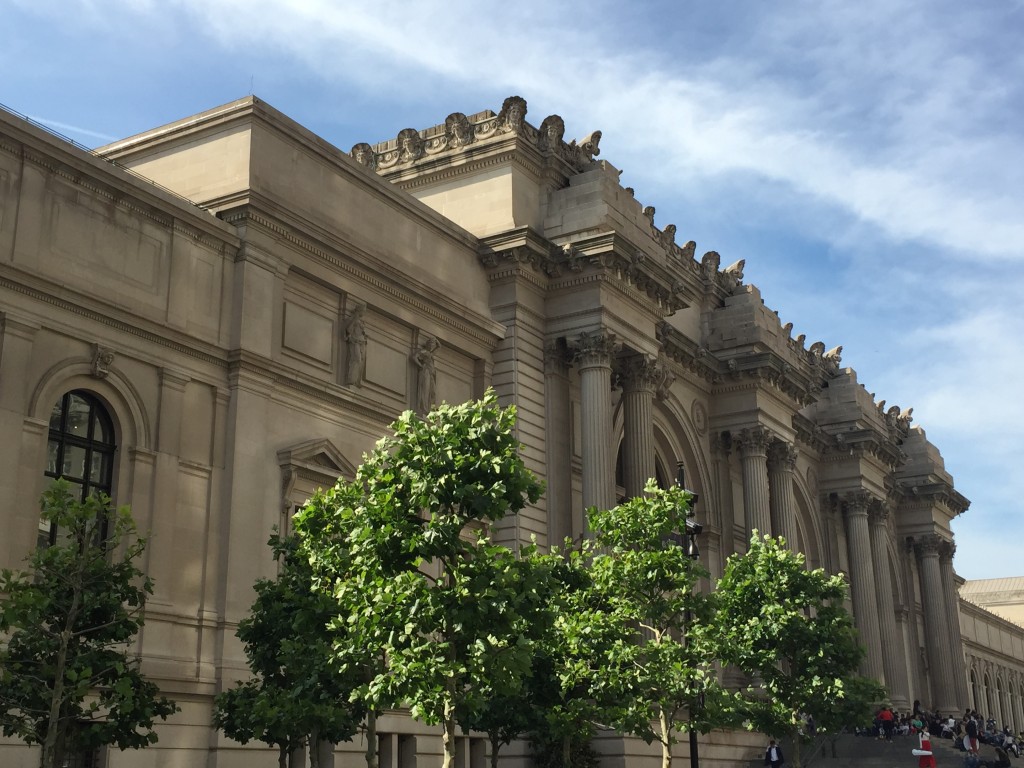 What is it exactly? As stated by the MET, This exhibition explores the impact of Chinese aesthetics on Western fashion and how China has fueled the fashionable imagination for centuries. In this collaboration between The Costume Institute and the Department of Asian Art, high fashion is juxtaposed with Chinese costumes, paintings, porcelains, and other art, including films, to reveal enchanting reflections of Chinese imagery. Perhaps better if I explain visually what I saw through the looking glass…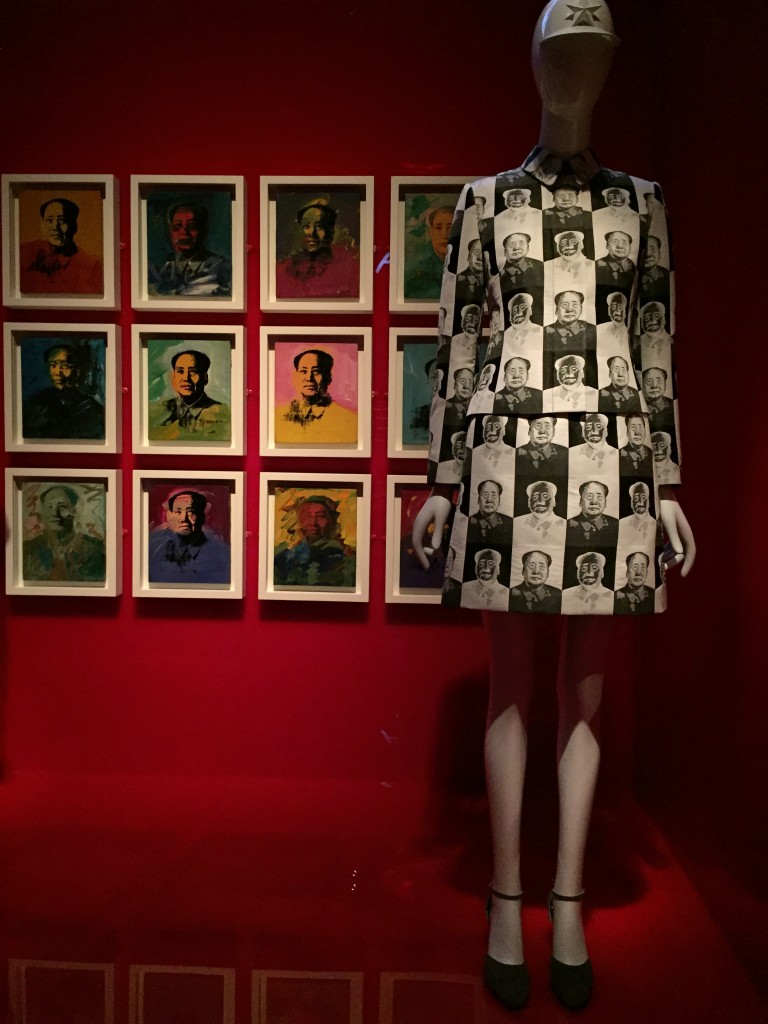 Following are a few favorites, both the traditional costumes and their modern counterparts.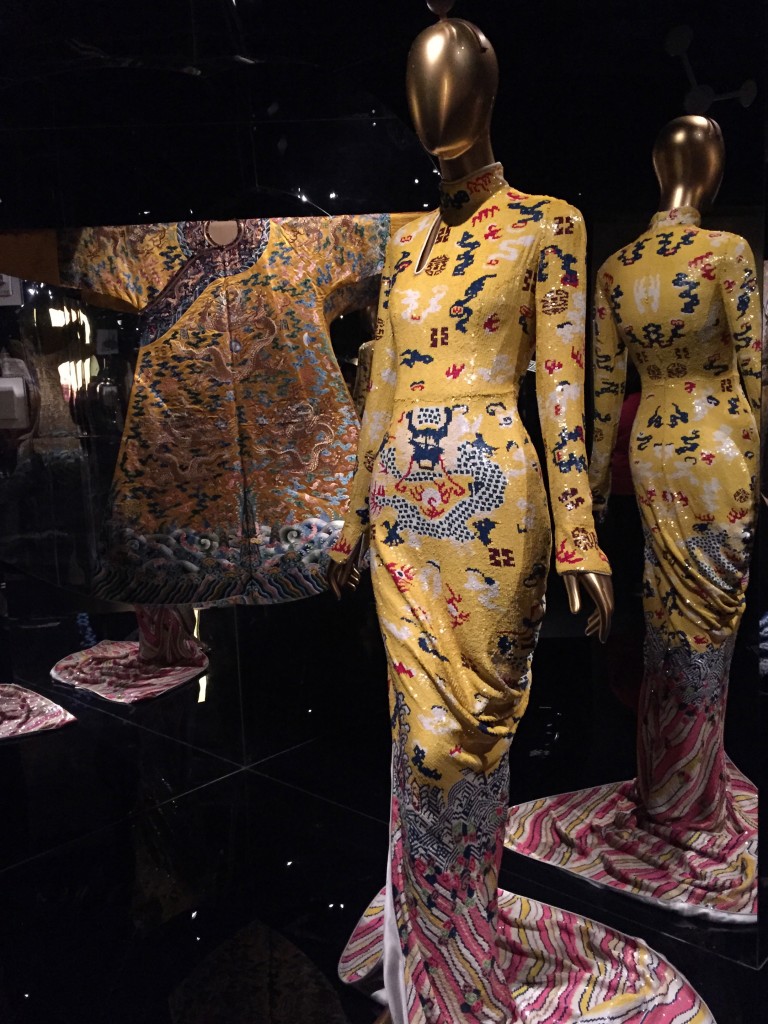 Semiformal Robe for Qianlong Emperor, 1736-95 + Yves Saint Laurent / Tom Ford 2004-5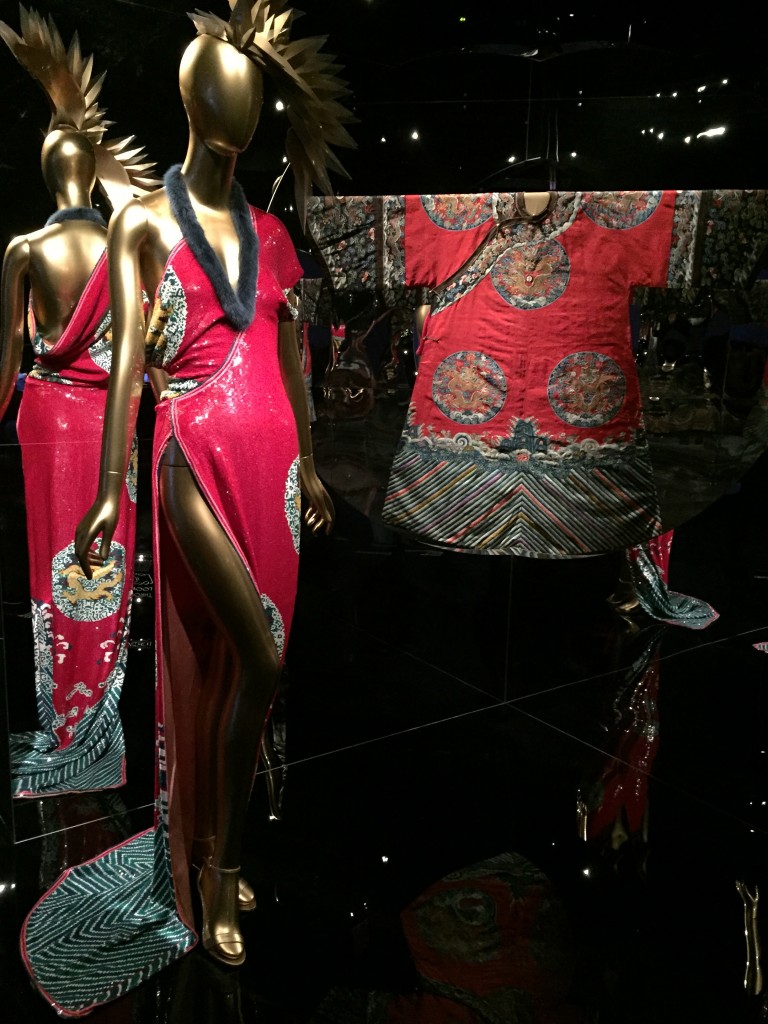 Yves Saint Laurent / Tom Ford 2004-5 + Woman's Semiformal Robe, 19th Century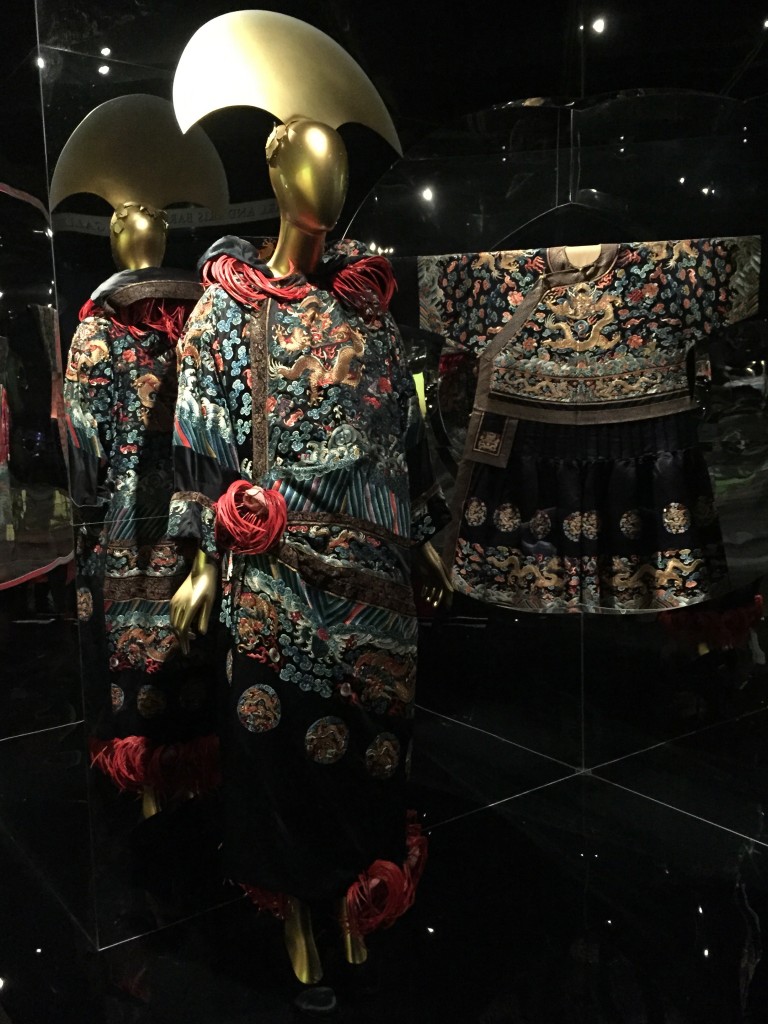 Formal Robe for Guangxu Emperor 1875-1908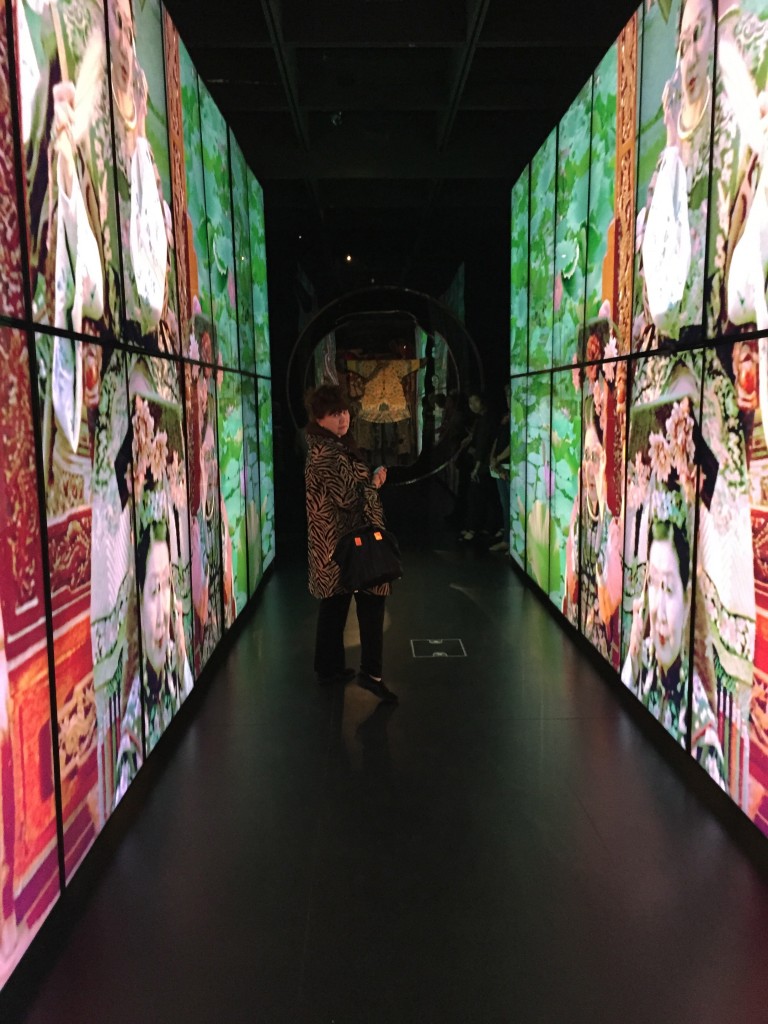 The three floors of the exhibition, including artifacts & films, transported us to another era.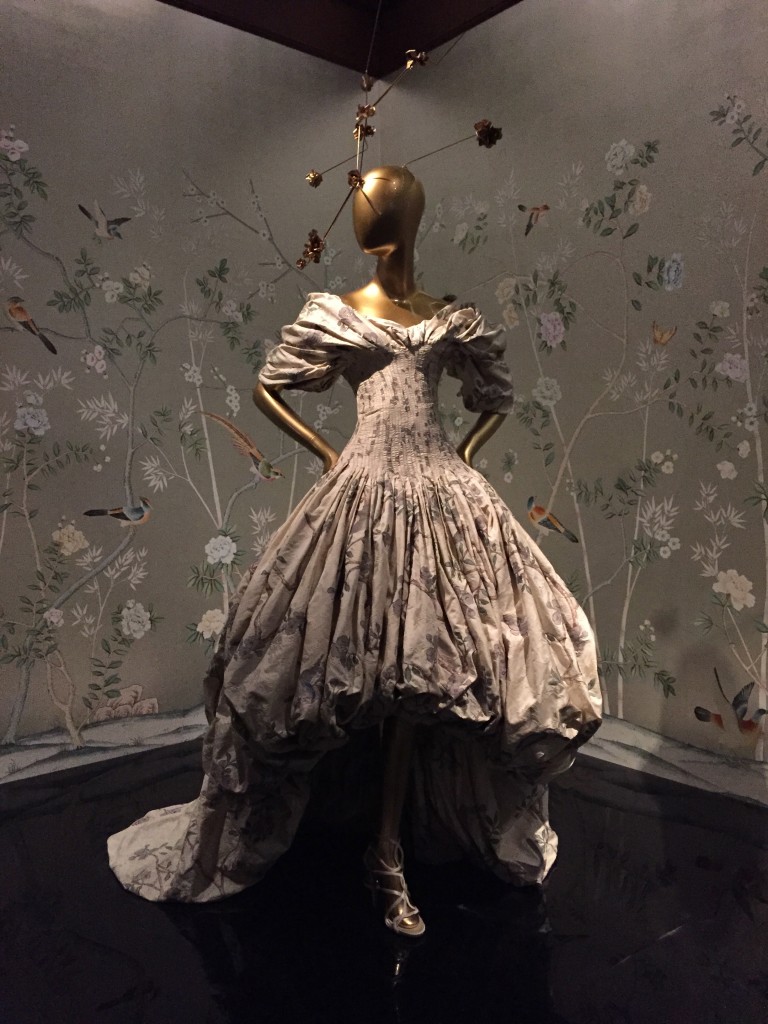 Portobello Wallpaper / Alexander McQueen 2006-7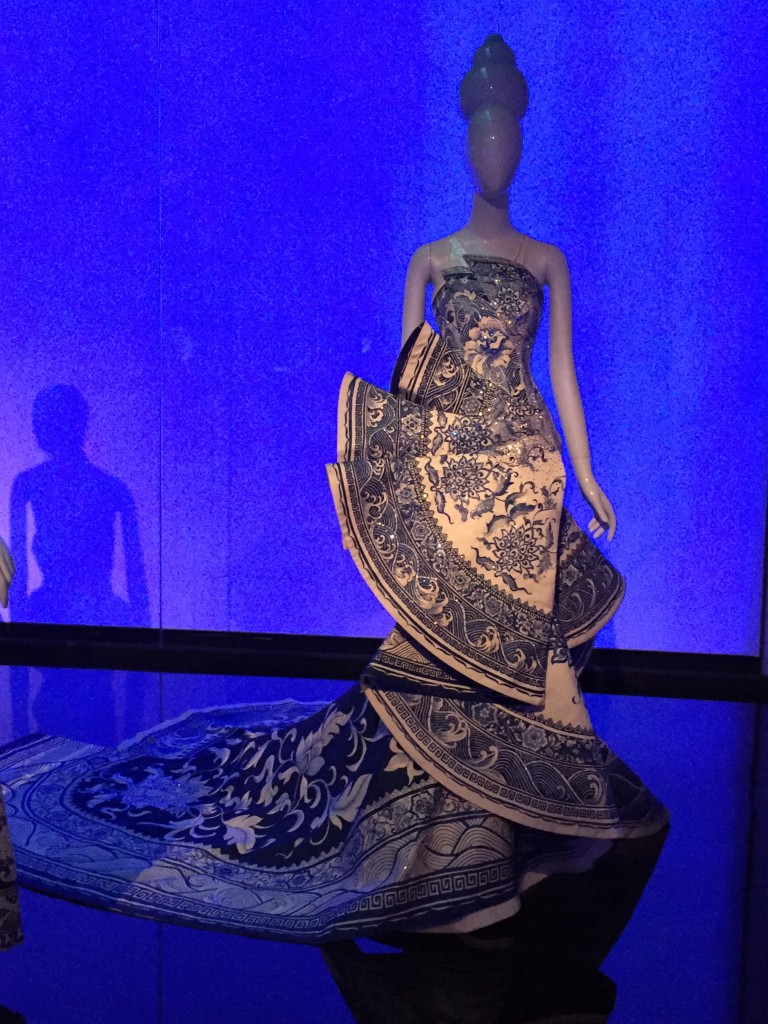 With more than 140 pieces of haute couture, including this gown by Guo Pei (2010) and avant-garde ready-to-wear alongside Chinese art, there was much to be inspired by. We left with eyes filled with visions hard to recount. Best to experience the richness of Chinese history for yourself, before it ends on August 16th.