The last few weeks have been dedicated to decorating our new home, "Project Nest" as I call it. Growing up with an interior designer mother has certainly influenced this passion, which I consider one of the most fulfilling forms of self-expression. My journey in creating our new living space, which my Italian is leaving mostly up to me, began on France's renowned site for virtually anything, leboncoin.fr. (Incidentally, also where I found our apartment.)
As someone with an affinity for Mid-Century Modern design, that is where my search commenced. Et voilà! It began with finding my perfect desk and ended with the discovery of my now favorite Scandinavian design shop, Maison Nordik, a new addition to the ever-evolving 18ème.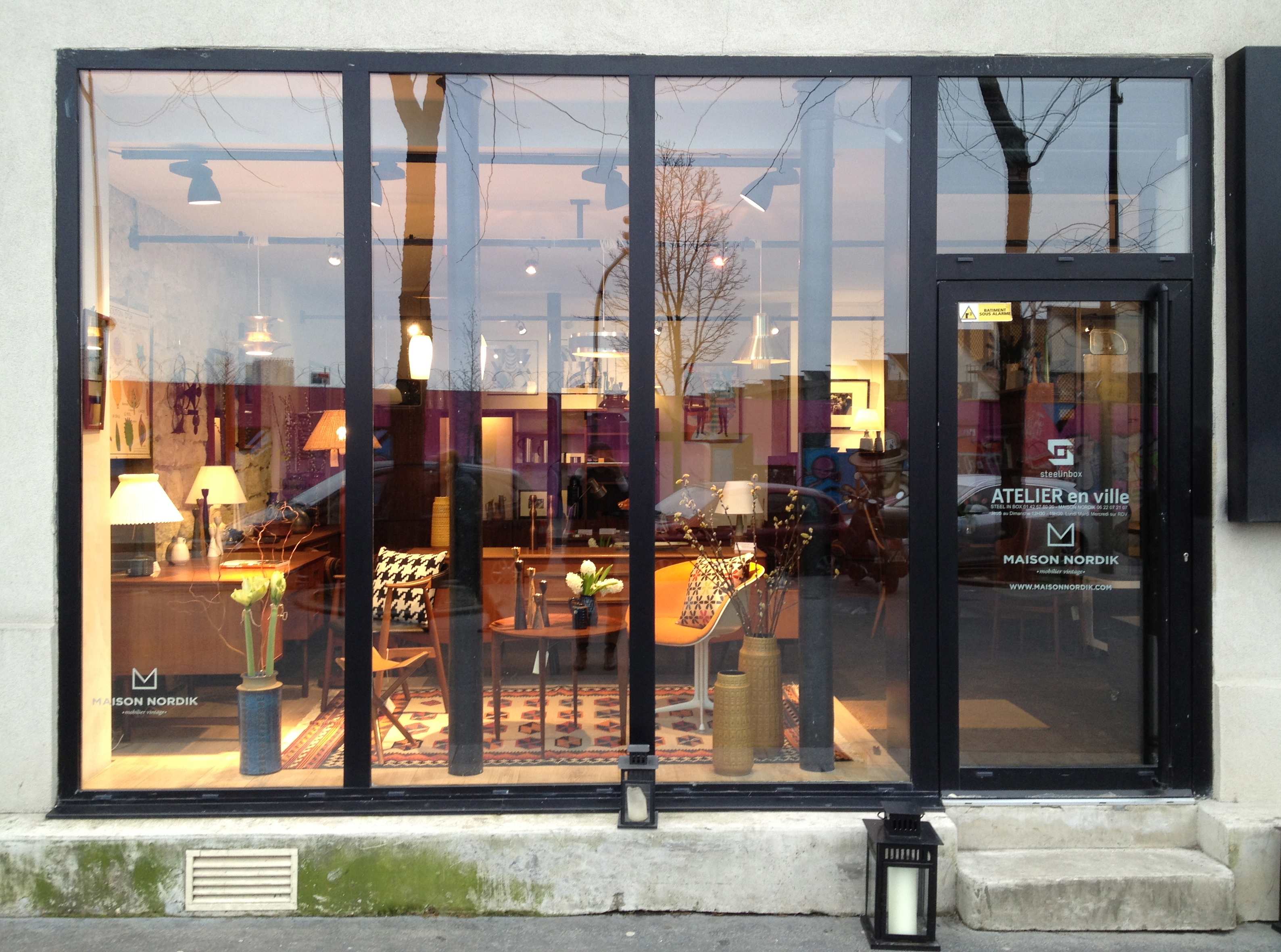 As soon as the doors opened, I arrived to admire, and quickly purchase my desk. It was love at first sight, with the desk, as with the store. I met the owners Gregory (French), and Louise (Danish), and quickly discovered their passion for design and their love for beautiful objects, each hand selected.
There is a new supply of 50's and 60's furniture, designer lamps and beautiful ceramics arriving to the store every few weeks, mostly from Denmark. They also now sell Square Modern pillows, an ideal showcase for these minimalist chic coussins. Soon after my desk acquisition (and the rosewood chair to accompany it) Gregory and Louise found us a gorgeous teak dining table, perfect for our soon to be planned dinner parties! Now they are on the hunt for a TV console as I struggle from creating our apartment into a Mid-Century Modern showroom. Would that really be so bad?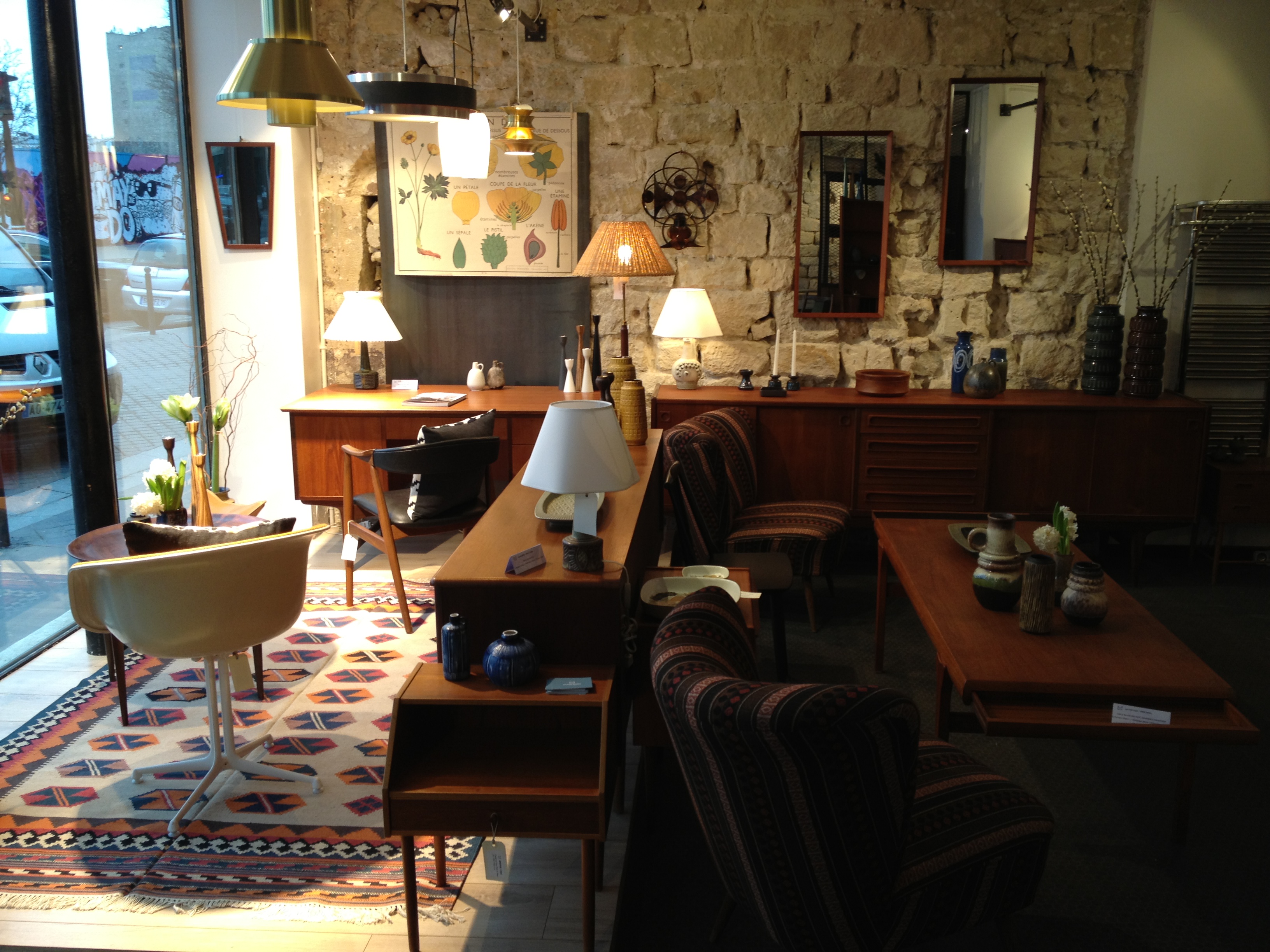 For the fellow Mid-Century Modern aficionados, Maison Nordik is located at 159 rue Marcadet and open from Thursday – Sunday 12:30-7:30 (Monday – Wednesday by appointment). They share a space with a made-to-measure industrial design company and next door lies one of the best laboratory cafés in Paris, Café Lomi. Reasons enough to venture to upper Montmartre!